Adventure Travel in North America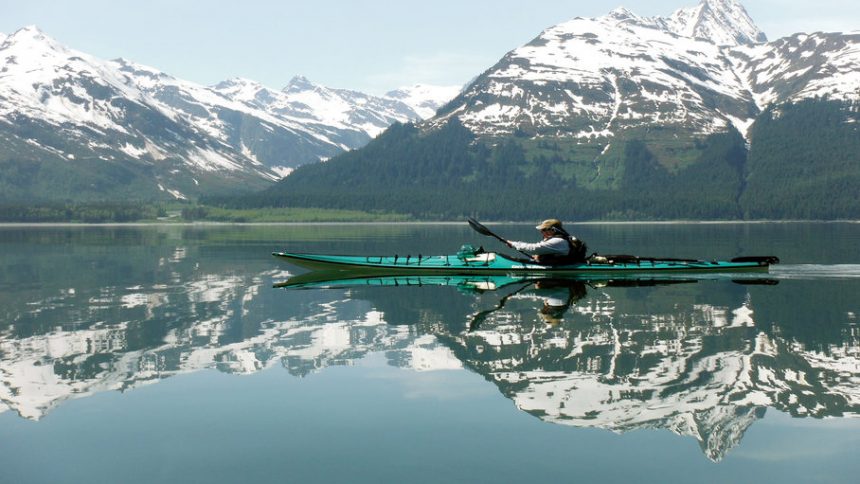 Classic Backpacking in North America Routes
March 5, 2016
Backpacking in North America won't disappoint adventure travelers. There is the incredible variety of landscapes and cultural experiences offered by the United States; the rugged beauty of Canada and the US state of Alaska; and the tequila-inspired parties and "gringo trail" backpacking route of Mexico. Backpackers love North America, so here's everything you need to know about backpacking in North America.
Mexico
We've recently written about backpacking in South America and backpacking in Central America and geographically the next stop northward is Mexico. Of course most people either focus on South, Central OR North America so you don't have to start in Mexico. Some people might be surprised that Mexico is part of North America. Geographically speaking it surely is, but culturally and historically it's part of Latin America (along with most countries in Central and South America). Mexico also has a somewhat dangerous reputation. While it's not all drug cartels and gang murders, you should have your wits about you and check travel advice. Now to the fun part, here's what destinations backpacking in Mexico should include:
Let's start with beaches you could choose the world's most famous party resorts – Cancun, or the more sophisticated but equally famous Acapulco. Watersports lovers should head to Baja California where you can go diving, snorkeling, surfing, sea kayaking and more. Bathe on the beaches along  the state of Oaxaca including at Puerto Escondido. Other beach resorts for backpackers include Puerto Vallarta or Playa del Carmen. Scuba divers and snorkelers should definitely visit Isla Mujeres for its fantastic diving and snorkeling opportunities.
The most famous historic site is the World Heritage Listed Mayan ruin of Chichen Itza. Visit the Mayan sites of the Yucatan Peninsula. Other archaeological sites popular to visit include Coba, Tulum and Guanajuat. Mexico also has a rich colonial past and the colonial architecture of towns like San Cristóbal de las Casas is worth seeing! Adventurous backpackers should head to Copper Canyon and you must take the incredibly scenic Copper Canyon Railway. A classic side-trip would be to go horseback riding in Barrancas de Chihuahua (aka Copper Canyon). If you've got a bit of spare cash go on a hot air balloon ride over the Teotihuacan pyramids. Mexico has beautiful deserts and two you could visit are the Chihuahuan Desert (bordering with the US) and the Sonoran Desert. The Sonoran Desert would be appealing to those who want to see that typical cactus covered desert stereo-typically associated with Mexico.
United States
There's no specific backpacking route in the US, it's so vast and things to see and do are dotted all over the country. Here we'll list our recommendations and then you'll let time and budget dictate what fits in. We'll always recommend overland transport as the best, although if you don't have all the time in the world you might be better off flying between major destinations.
US cities: New York, Washington DC, Miami, Las Vegas, Los Angeles, and Chicago.
Take a classic US road trip say the most famous of them all, Route 66.
Famous natural sites and trekking opportunities: Grand Canyon, Rocky Mountains, Yellowstone National Park, Niagara Falls, the Appalachian Trail, Red Rock Canyon and Yosemite National Park.
Deserts: Sonoran Desert and Chihuahuan Desert (both of which cross over into Mexico), the Mojave Desert, the Painted Desert. Read more about some of these deserts here.
Other famous sites: Mount Rushmore, the Golden Gate Bridge in San Francisco, or the New Orleans Mardi Gras.
Finally, backpackers doing an extensive trip of North America will want to head to Alaska, you could add this as you head west of Canada. We've written in detail about adventure holidays in Alaska and you should include things like the Denali National Park, seeing the Northern Lights, seeing bears go salmon "fishing" and go on a road trip along the Alaska Highway.
Canada
Canada is a huge country (the largest in the world in fact after Russia), and although it's sometimes considered the "plain Jane" cousin of the US, Canada has a lot to offer. It too has cosmopolitan cities like Vancouver, Toronto and Montreal; it has the heavily French-influenced and culturally different province of Quebec; and it has a natural landscape that rivals that of the most naturally beautiful spots on Earth.
As is the case with the US, visiting all of the sites of Canada in one backpacking trip amounts to a huge journey. Even just driving from one side of the country to the other takes more than 10 days. For a backpacking in North America trip that encompasses most of the major landmarks, and enjoying longer stays in certain places as well as side-trips we'd recommend taking at least up to a year.
Canada should be off particular interest to backpackers who like natural sites, enjoy hiking, adventure sports, water sports, snow sports and outdoor activities. Natural sites include seeing Niagara Falls, the Canadian Prairies, the Banff National Parks (including the Banff ski resort), the Canadian Rocky Mountains, the Jasper National Park, and the ski resorts of Whistler. Canada also has glaciers and the Glacier National Park within the Canadian Rockies is a must see!
Read more about backpacking tips:
Classic Southeast Asia Backpacking Routes
Classic Backpacking in South America Routes
Classic Backpacking in Central America Routes
Classic Backpacking in Europe Routes
Classic Backpacking in Australia Routes
Classic Backpacking in the Middle East and North Africa Routes
Classic Backpacking in the East and South Asia Routes
Backpacking on a Shoestring Budget
Tips and Tricks for Backpackers
How to Make Friends While Backpacking Solo
9 Beginner's Mistakes Backpackers Make (and How to Avoid Them)
8 Surprising Things You'll Learn While Backpacking
Why You Must Backpack in Your 20s
How to Plan the Ultimate Backpacking Experience
Backpacking Tips if You're Older, Have a Child, Working or Taking a Dog
The Coolest and Most Unique Backpacker Hostels with a Difference