Backpacking Tips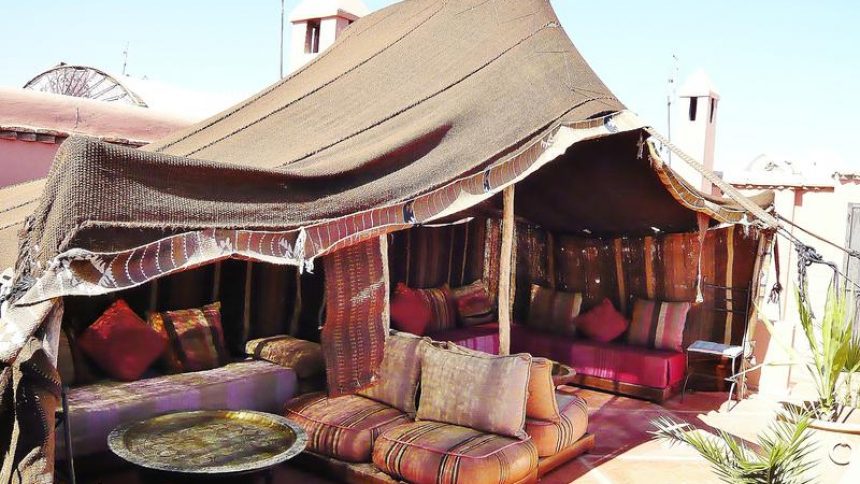 The Coolest and Most Unique Backpacker Hostels with a Difference
March 30, 2016
Fancy sleeping in a jumbo jet? Or a treetop? Or in a prison cell? These unique backpacker hostels will make your stay – not just your holiday – unique!
Cave Hostels, Goreme
Goreme, in Turkey's Cappadocia region, is famous for its "fairy chimney" rock-formations. But you can admire the rocks during the day (or from a hot air balloon), and sleep in a cave by night. One such hostel called Traveller's Cave offers the chance to sleep in a dorm that's in a cave.
Click here to book a room at Cappadocia Cave Suites!
Treehouse, Nicaragua
Sleep high at Treehouse Nicaragua, which has a definite party hostel vibe. Their website even lists "don't be a d*ckhead" as a requirement of staying there. You can stay in one of the treehouses, or camp or hammock closer to earth instead. Ps the treehouses are more than 200 meters up in the air, so probably not great if you're scared of heights!
Radeka Downunder, Coober Pedy
Coober Pedy is known as the Opal Capital of Australia, and it's also extremely hot. This means that accommodation has been built underground, where it's cooler. The whole town practically lives underground. This is a stay with a difference. The dorm rooms at Radeka Downunder are also mainly underground. Radeka offers backpackers the basics, but you can upgrade to a private room if the basic dorm rooms are a bit too puritan.
Jumbo Stay, Stockholm
For backpackers, flying will inevitably be part of your journey, but for visitors to Sweden it could be part of your stay as well. The Jumbo Stay hostel in Stockholm. The 747 is on the ground and has been converted for guests comfort, but all the hallmarks of a plane remain. Like the tiny windows and the small toilet cubicles. The design is Swedish minimalist and even the dorms have flat screen TVs!
Click here to book a room at STF Jumbo Stay Hostel!
Fauzi Azar Inn, Nazareth
The Fauzi Azar Inn in Israel's Nazareth is a 200-year-old Arab guesthouse. The old-world charm and history of this region and this hostel is undoubtable. Beautifully decorated, a friendly atmosphere, and plenty of common areas to meet other backpackers.
Click here to book a room at Fauzi Azar Inn!
Caveland, Santorini
Yes, this is another cave-inspired hostel, but different because it's on one of Greece's most popular tourist islands: Santorini. The caves and adjoining terraces of Caveland are a dream for backpackers. The caves have been beautifully designed and is in an idyllic setting in a winery!
Railway Square, Sydney
Like the jumbo jet, trains are also for transport, but at Sydney's central Railway Square you can spend the night in a stationery redeveloped railway carriage, or even on a Platform of Central Station. This is a big hostel that can be home to up to almost 300 people so if you're a backpacker keen to meet other travellers during your Australian adventure then this hostel is for you!
Click here to book a room at Railway Square!
Ostel, Berlin
Essentially, the most important thing about Berlin is its 20th century history. There's the Berlin Wall's East Side Gallery, the Stasi Museum, Checkpoint Charlie, the DDR Museum, and then there's Ostel! The 1970s themed hostel, that's been faithfully designed to replication homes and hotels during East Berlin in the 70s and 80s. For those history buffs really interested in what life was like behind the Iron Curtain Ostel offers a rare glimpse!
Click here to book a room at Ostel – Das DDR Hostel!
Hostel Celica, Ljubljana
It's not often you want to willingly spend the night in a prison cell, but that's exactly what you can do in Hostel Celica. In the late 1880s the building commenced its 100-year history as a prison, but then art overtook and in the 90s and 2000s artists work hard to transform the former prison to an artist's hub and art hostel. While the funky design of the hostel is overpowering, there are still remnants of the prison like the bar doors and the long narrow corridors off which "cell" rooms come.
Click here to book a room at Hostel Celica Art!
Riad, Marrakech
We won't mention one specific riad because amazing ones are all over Marrakech and indeed a lot of Morocco. But we do recommend that for a hostel with a difference you should try to find a hostel that's housed in a riad (a traditional Moroccan home formed around an inner courtyard) during your stay in Morocco. Riads are beautifully designed with Moroccan influences, they are often family-run so you can meet some locals, and the common areas are generally lovely where you can enjoy some sweet tea with others. Finally, many of the riads offer their cheapest accommodation on the rooftop where budget backpackers can sleep outside under the stars in the warm Moroccan nights. See the cover photo of this article for inspiration!
Click here to book a room at Riad Be Marrakech!
Read more about backpacking tips:
Classic Southeast Asia Backpacking Routes
Classic Backpacking in South America Routes
Classic Backpacking in Central America Routes
Classic Backpacking in North America Routes
Classic Backpacking in Europe Routes
Classic Backpacking in Australia Routes
Classic Backpacking in the Middle East and North Africa Routes
Classic Backpacking in the East and South Asia Routes
Backpacking on a Shoestring Budget
Tips and Tricks for Backpackers
How to Make Friends While Backpacking Solo
9 Beginner's Mistakes Backpackers Make (and How to Avoid Them)
8 Surprising Things You'll Learn While Backpacking
Why You Must Backpack in Your 20s
How to Plan the Ultimate Backpacking Experience
Backpacking Tips if You're Older, Have a Child, Working or Taking a Dog