Backpacking Tips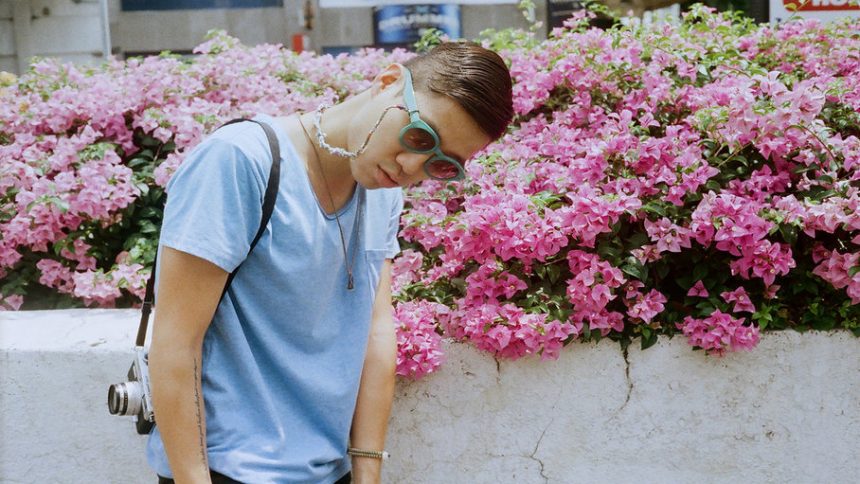 Why You Must Backpack in Your 20s
March 22, 2016
You can go backpacking any time you choose – even in your 70s! But a great period to go is in your 20s where you're often more adaptable, trying to figure out what you want to do in life, and before major responsibilities kick in. In your 20s, you've got your whole life ahead of you to pay bills and literally decades yet to build a career. Plus there are some other cool benefits to backpacking younger rather than later. So here are all the reasons why you must go backpacking in your 20s.
Student and Under 26 Discounts
Ultimately, this probably isn't the most important consideration when thinking about when to go backpacking, BUT it is a handy incentive – particularly if your budget is tight. If you're a student taking a gap year, always take your student card (possibly even an internationally recognized card) to take advantage of the often very generous student discounts. Not only that in many countries (this is particularly in fashion in Europe), there are discounts on everything from museum entry to transport passes for just being 26 or under – even if you're no longer a student! How cool is that!
It's a Great Time for a Gap Year
Most people in their 20s don't have too many big responsibilities like a mortgage, a career in full swing, children or the need to care for elderly parents. That means that taking a year or two "off" to travel in your 20s is the ideal time to get away from it all before serious adult business begins. Of course, there's no reason you can't take a gap year later in life, it's just most people find that it's more convenient in your 20s because you can be a bit more selfish and focus on your own personal development as opposed to your commitments back home.
Note: You can still travel with children of course – but that will be a very different backpacking experience to backpacking in your 20s going from party hostel to party hostel. Also, you'll have years – actually decades – to work. Working that extra year or two in your 20s instead of traveling is going to make practically no difference in the long run, yet a year of traveling will be a potentially life shaping experience!
You'll Learn Life Skills
You shouldn't see a long backpacking trip as a gap on your CV or some kind of whole in your path forward. Actually, backpacking should be seen as a massive plus that will help you be better in the rest of your life. You'll learn: money management, problem solving, cross cultural communications, and more!
Plus, your social skills will be on point because you'll also learn how to handle people who are different to you, as well as a whole range of social situations from the funny to the downright bizarre.
A year of backpacking will show that you're tenacious, independent, self reliant, a self-starter, a problem solver, curious, willing to learn, happy to take some risks, willing to challenge yourself and more! This is starting to sound like a great addition to your CV, right!?
Assess Your Life Goals
Your 20s are a huge decade. You're figuring out what it is you really want to do. You're trying to assess if what you thought you wanted to be and do is actually what you want to be and do. This transformation and period of soul searching can be hard when you're surrounded by the same old same old of friends and family. Backpacking is a great way to test yourself, get to know yourself and find out what you want and don't want in life.
Physical Fitness and Comforts
It's a fact of life that you're generally fitter when you're younger and more energetic. Sleeping in a night train, sitting on the ground, not showering for a few days, wearing the same clothes again and again, sharing bathrooms, sleeping in a 12-bed dorm, 14 hour bus rides…these are just some of the elements of backpacking that aren't exactly representative of "creature comforts." In your 20s you're way more open to this and you'll be happy with a $6 dorm bed somewhere in Asia as opposed to a private room in a 4 star resort.
Be More Focused Back Home
Taking a year off to go backpacking can make you more focused back home. After a year away, you'll have done a whole lot of adventurous stuff, and you might actually be craving getting back to the stability of a job or studies and living in a house as opposed to a new bed every few nights. You might appreciate how good your life is back home and come to see your family and friends in a new light. Not only that you'll be a more interesting person. You'll have cool stories to tell and you might find you can connect with people back home from different walks of life more easily.
Become a Global Citizen
Globalization is part of the world we live in. Many companies cut across country borders, and the world is more connected than ever with social media, cheaper flights and more interest in what's happening in other parts of the world. Showing that you're interested in the world, and – through traveling – more knowledgeable about the world stands you in good stead with employers who see the value in this cross-cultural experience. Backpacking can actually boost your CV. But even if we just look at it from the perspective of being a better human being – backpacking can introduce you to a world outside of our bubble back home. We can see what kinds of problems exist, how others live, and we might become more empathetic, educated and invested citizens.
You'll Make Friends for Life
In your 20s you're often more willing to meet new people and make new friends. You'll be surprised how easy it is to make friends while  backpacking and some of these might become friends for life! When you're a bit older it's harder to make new friends – often simply because fewer people backpack in the 40+ category so there might not be so many peers to meet at backpacker hostels and so forth. In your 20s practically everyone you meet in hostels and on pub crawls will be a potential new friend.
You Won't Regret It!
You might regret NOT going backpacking in your 20s, it's highly unlikely you'll regret having gone backpacking in your 20s. You'll be refreshed with new ideas and perspectives, you'll be super proud of how well you could look after yourself, you'll be more independent and self-reliant, you'll have new friends and experiences,  you'll know more about the world we live in. What have you got to lose? Just do it!
Read more about backpacking tips:
Classic Southeast Asia Backpacking Routes
Classic Backpacking in South America Routes
Classic Backpacking in Central America Routes
Classic Backpacking in North America Routes
Classic Backpacking in Europe Routes
Classic Backpacking in Australia Routes
Classic Backpacking in the Middle East and North Africa Routes
Classic Backpacking in the East and South Asia Routes
Backpacking on a Shoestring Budget
Tips and Tricks for Backpackers
How to Make Friends While Backpacking Solo
9 Beginner's Mistakes Backpackers Make (and How to Avoid Them)
8 Surprising Things You'll Learn While Backpacking
How to Plan the Ultimate Backpacking Experience
Backpacking Tips if You're Older, Have a Child, Working or Taking a Dog
The Coolest and Most Unique Backpacker Hostels with a Difference