Adventure Travel in Eastern Europe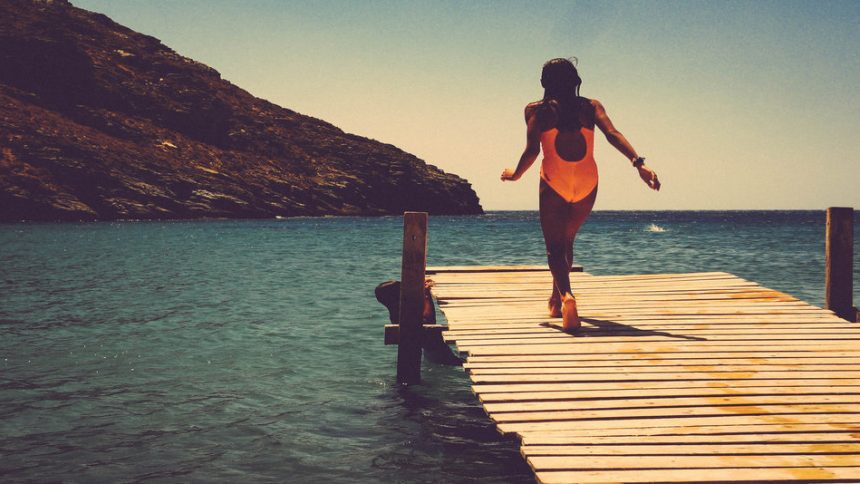 Classic Backpacking in Europe Routes
March 5, 2016
Europe is the most visited tourist destinations in the world. Historical sites, vibrant cities, a huge array of cultures, major events and beautiful natural landscapes. Here are the classic routes for your next backpacking in Europe adventure.
Spain
The top sights in Spain for backpackers are obviously cities like Catalan Barcelona and cosmopolitan Madrid. Smaller cities like Granada (with the iconic La Alhambra), the beautiful Seville, Bilbao (home to the Guggenheim Museum), and Cordoba with a famous and stunning mosque. Then there's the clubbing party island of Ibiza in the Mediterranean Sea. For surfers head to the north coast and the surf spot of San Sebastian. For walkers, one of Spain's famous events is the El Camino de Santiago or the Walk of St. James. Other major events include La Tomatina and the Running of the Bulls.
There is so much to see in Spain, but while you're there you could also head to the rock of Gibraltar, or next door to Portugal. In Portugal the main sites are Porto (where the drink port is from), the capital Lisbon, and the beach and party town in the south of Lagos – a must for backpackers.
France
In France, the main sights include the beautiful and romantic capital, Paris; the picturesque villages and rolling hills of Provence; cities in the south west like Bordeaux and Toulouse; exclusive fancy regions like the French Riviera; and skiing snowboarding winter resorts in the French Alps.
Italy
Italy is probably the epicenter of tourism in Europe. Historical and cultural cities like Rome, Florence, Venice and Milan are musts for backpackers in Italy. Then there's the walk along the Cinque Terre or the Amalfi Coast; hiking and snowsports in the Dolomites; hiking up volcanoes in Mount Etna and Mount Vesuvius; and then there are other towns and cities like Pisa, Naples, Verona; and islands like Sicily, which are all very popular with backpackers. Some of the major events in Italy include the Venice Carnival.
Germany
One of the major tourist attractions in Germany for backpackers is the beer festival Oktoberfest in Munich, which takes place in September each year. Bavaria (where Munich is located) itself is a magnet for beer and sausage lovers and all things stereotypical about Germany like lederhosen costumes on boys and dirndl dresses on girls.  Other major cities visited by backpackers include Berlin, Hamburg, Dresden, Cologne, Frankfurt and Dusseldorf. In terms of natural landscapes, Germany's enchanting forests are the biggest drawcard for backpackers. These include the Black Forest, the Romantic Road, the breathtaking Rhine and Moselle Valleys, plus the Neuschwanstein Castle (pictured above) in the Bavarian Alps.
Budapest or Prague
Budapest and Prague are two similar kinds of cities in Central Europe, and many backpackers in Europe choose one city or the other. Beautiful architecture, rivers over which sweet bridges cross for perfect photo opportunities and cheap beer! What more could backpackers ask for? Budapest especially has exceptional nightlife with ruin pubs, beer bikes, pub crawls and more for backpackers to enjoy. Budapest is also home to one of Europe's most famous music festivals – Sziget – which is a huge magnet for backpackers come August.
If you're done with Prague another spot you could visit in the Czech Republic is Cesky Krumlov – a very popular backpacking destination. While if you're wanting to see more of Hungary aside from Budapest perhaps head to Europe's biggest lake, the Lake Balaton in summer.
Ireland
Ireland is very popular with backpackers in no small reason for its beer culture, Dublin's Guinness brewery and the country's epic St. Patrick's Day celebrations. Aside from Dublin other spots for backpackers in Ireland include Cork, Kilkenny, Galway and Limerick. The coastal regions of Donegal are beautiful for a road-trip, while the Ring of Kerry and the Giant's Causeway are must-see tourist sites.
It's pretty easy to access the United Kingdom from Ireland as alternative. So if you're a backpacker you could also head to London, the Scottish highlands, Edinburgh in Scotland, or the very interesting Northern Ireland city of Belfast.
Greece or Croatia
Finally, for a bit of time at the beach or island party life head to either the Croatian coast and islands off the Croatian Coast, OR head to the Greek islands. In Croatia we recommend a "Sail Croatia" cruise that visits islands like Brac, Hvar, Korcula, Vis and Mljet. Then along the Dalmatian Coast definitely visit Dubrovnik (it's stunning!) and Split. If you don't want to do a multi-day sailing trip in Croatia you can do day-trips from Dubrovnik and get a relatively short bus ride between Dubrovnik and Split.  In Greece, you must visit historic sites in Athens like the Acropolis, but then hot-foot it to the Greek islands. The most popular Greek islands for backpackers include Mykonos, Santorini, Corfu, Kos and Ios. It's pretty easy to get between the Greek islands by ferry, or there are short flights between some of the major islands.
Read more about backpacking tips:
Classic Southeast Asia Backpacking Routes
Classic Backpacking in South America Routes
Classic Backpacking in Central America Routes
Classic Backpacking in North America Routes
Classic Backpacking in Australia Routes
Classic Backpacking in the Middle East and North Africa Routes
Classic Backpacking in the East and South Asia Routes
Backpacking on a Shoestring Budget
Tips and Tricks for Backpackers
How to Make Friends While Backpacking Solo
9 Beginner's Mistakes Backpackers Make (and How to Avoid Them)
8 Surprising Things You'll Learn While Backpacking
Why You Must Backpack in Your 20s
How to Plan the Ultimate Backpacking Experience
Backpacking Tips if You're Older, Have a Child, Working or Taking a Dog
The Coolest and Most Unique Backpacker Hostels with a Difference