Adventure Travel News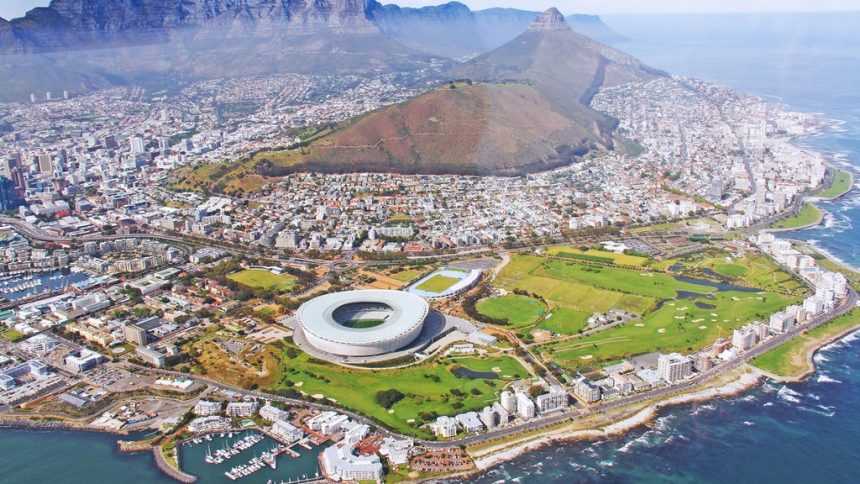 Cape Town's Water Shortage: How is it Affecting Tourism?
February 5, 2018
One of the continent's most affluent and developed metropolises, Cape Town is an oasis in South Africa's otherwise arid landscape. The iconic Table Mountain that overlooks the city traps breezes that drift from warm ocean waters and creates local rainfall, the region's most precious commodity.
Now, the city is facing a bona fide crisis due to severe drought, with Cape Town's water shortage affecting residents and tourists alike. 
Following three years of drought, with just a third of normal levels of rain falling, resulting in reservoirs lying at just over a quarter of their capacity. The city now faces the looming 'Day Zero' set to occur on 16 April when taps will be shut off due to a lack of water.
Pleas from authorities to limit individual consumption to 87 liters per day have gone unheeded by three-fifths of the population of greater Cape Town, home to 3.7 million residents. Dealing with Cape Town's water shortage is quickly becoming a daily struggle for tourists and locals alike. Water pressure has been reduced in an effort to limit consumption and water leaks and there are increasing numbers of cuts in the water supply.
According to Piotr Wolski, a researcher with the University of Cape Town's Climate System Analysis Group, the drought is "very rare and severe" and droughts of this caliber occur "once in 311 years".
One of the world's most dramatic urban water crises, it can be explained by over-development, population growth, and climate change.
What travelers to Cape Town need to know
The tourist industry continues to function meanwhile. Cape Town's economy does rely on tourism, so rather than avoiding visiting at all, you should know what to expect as an informed adventurer and be prepared. As you might expect, visitors to Cape Town are expected to behave responsibly and do all they can to conserve fresh water. Here are some main considerations:
People are asked to limit showers to no more than 90 seconds. 

The wet-soap-rinse technique with the tap turned off between each step and sponge baths are also recommended.

Avoid leaving the water running while brushing teeth (this should go without saying).

Reuse your towels and your clothes as much as possible. Many hotels will only be replacing towels upon request.

In bars and restaurants you can expect the taps in toilets to be turned off, with hand sanitiser provided instead. Tap water is no longer being served and drinks are being served in takeaway cups to avoid washing up.

Some hotel swimming pools have been converted to saltwater.
Thinking of canceling your plans amidst Cape Town's water shortage?
You won't be able to cancel without penalty at the moment, as airlines and tour operators are working under normal terms and conditions. This may change with circumstances in the near future. But unless Foreign Offices warns against travel to Cape Town there is no obligation for tour operators to accommodate change of plans.
Even if you are flying to Cape Town, South Africa Tourism advises that there are many other adventure travel destinations across the Western Cape and in South Africa that are not as severely affected by the drought. These include the Garden Route, the Cape Overberg and Johannesburg, which has not been affected.

In an effort to counteract the economic detriment and potential job losses, SA Tourism will be soon carrying out a global roadshow to reassure potential visitors.