Backpacking Tips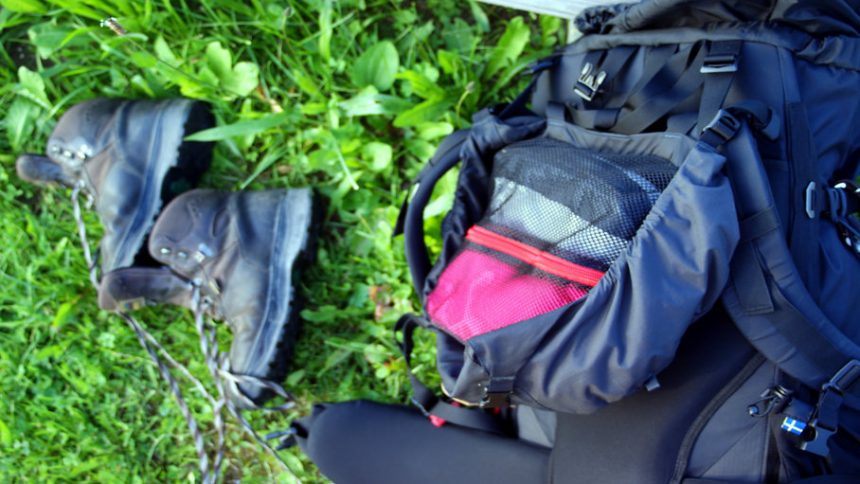 9 Beginner's Mistakes Backpackers Make (And How to Avoid Them)
March 21, 2016
Everyone is a rookie when it comes to backpacking for the first time – and there's no shame in that. You're stepping out of your comfort zone and doing something brave – that's already half the battle. You should be proud of yourself for making the choice to go backpacking. It's a great way to learn about the world and yourself. To help you as you first set off here are the beginner's mistakes backpackers make, and how to avoid them!
Packing Too Much of the Wrong Stuff
There are two points to this problem. The first is packing too much stuff, you won't need 5 dresses, or 6 shirts while you're backpacking. You don't need a choice of 5 pairs of footwear. You don't need a hair straightener. But, by the same token you might cut back on your luggage, simply by removing the stuff you won't need. If you're going on a backpacking trip of Europe, chances are you don't need hiking boots. Ditto a whole lot of adventure gear. It's incredible how ridiculous it looks being in a cosmopolitan capital city of Europe and seeing tourists in wind-proof/water-proof serious outerwear as if they're going hiking in the Andes. By the same token if you are going hiking in the Andes take this serious gear and leave your party-wear back home.
Same goes for all that fancy stuff that can be purchased in travel stores. The reality is those expensive quick dry towels are horrible as they just push water around your body, so just pack a smallish normal towel. Those giant first aid kits? Practically useless. All you'll need is a few band-aids and basics – if you do end up needing serious medical care head to the doctor instead!
Flying Between Locations
There's not much you can learn while on a flight, however, overland or boat travel between destinations – while slower – will be a great learning curve and cultural experience itself. If you can always pick train, bus, ferry or car-share over flights.
Not Eating the Local Food
Similarly, there's not much of a cultural experience you can garner by ordering a Big Mac at McDonald's and/or a coffee from Starbucks. Plus these are generally the most expensive options while travelling. Stick to street food, or small local cafes and restaurants – preferably that aren't listed in your guidebook.
See the image above? You could literally be anywhere taking this photo – even back home! So try new and different places while backpacking.
Staying in Same-Sex Dorms
This is normally only a question for women as there are often women's only dorms but not men's only dorms. The women's only dorms are firstly more expensive, but secondly travelling is about stepping out of your comfort zone and shutting yourself off from 50% of the population. Push your limits – try to make one of your first bookings in a 28-bed mixed dorm, and then anything after that will seem a dream! Plus, the backpacking crowd is generally respectful and so you shouldn't have problems. If in doubt speak to reception.
Having an Inflexible Itinerary
If you're going away for three months and you've planned and booked everything ahead, what happens if you hate a place and want to get out there ASAP, yet have 5 days left? Or you love a place and can't stay longer as your itinerary has a flight booked out. Backpacking is best when you can go with the flow and move slooow. No cares, no rush, nowhere to be. Pick a smallish area to explore and give yourself lots of time to get to know it, move around, stay in areas for a while if you want and so forth. This can be scary but after a few weeks of navigating around you'll get your bearings and booking last minute will be a bonus, not a burden. Plus if you get fatigued, you can always opt to stay a bit longer and relax.
Being Afraid of the Locals
Generally speaking the locals are not out to get tourists. In fact these types of tourist scams are most likely to happen in the crazy tourist areas. And you'll be more of a target if you're flashing your cash and gadgets around. Just think about it, when you're back home how often do you target tourists? You probably don't even think about them as you busily go about your day – it's the same when you're abroad. No one really notices you specifically being there. One of the great lessons of backpacking is realising that everyone, everywhere in the world is pretty much the same: trying to make a living, making plans for the future, and worrying about family and friends drama. Just like you!
Having said that. There is a caveat. "Wealthy tourists" – especially in touristy areas can be target for pick-pockets and other scams. So be alert, but not alarmed. Try to do some research on taxi prices and take care of your belongings. Trust your instincts.
Sticking to Contiki-style Tours
Contiki-style  tours have their place. The guide will be there to hold your hand while you travel, you'll have instant travel buddies, plus a crew of drinking partners. But, this is backpacking at the pre-beginner level, it's not really backpacking at all. It's kind of a grown-up form of child care. If it's you're first time overseas a pre-arranged tour like this might be a nice first step, but when you're ready to move on up to phase 2, head off solo or with a friend.
Fearful of Travelling Alone
All this brings us to a backpacker's rookier error of being fearful of travelling alone. Nothing bad will happen. What might happen is that you'll get lonely from time to time – but you'll also be more open to meeting new people and new experiences. You'll be responsible for making decisions and organising your trip – but you'll also be the master of your destiny and you'll be fine. You might have to eat alone sometimes – yes, you will but you'll be surprised how much soul searching, dreaming and planning you can do in that time, and often you'll find travel buddies to share experiences with. You'll be vulnerable without a security blanket of friends around you. Yes, you will be but it's from being vulnerable that you'll realise how strong and resilient you really are. This is the true gift of backpacking.
Trying to See Too Much
There are hard-core backpackers that spend weeks in cities, but for the average beginner backpacker consider spending 4-7 days minimum in a city or place. Some might require more, some might require less. You'll get the hang of it. A boring border-crossing town might just be a place to sleep for the night ahead of a bus the next day; while you might discover some city you've never heard of has the most amazing vibe and you'll want to explore everything – if you don't have anything pre-planned and your budget/visa allows you can keep extending your stay. It might just happen that you plan on spending 3 days somewhere, and end up staying 3 weeks. Savour the freedom, and enjoy the small things. Backpacking is about realising: there's no rush.
Read more about backpacking tips:
Classic Southeast Asia Backpacking Routes
Classic Backpacking in South America Routes
Classic Backpacking in Central America Routes
Classic Backpacking in North America Routes
Classic Backpacking in Europe Routes
Classic Backpacking in Australia Routes
Classic Backpacking in the Middle East and North Africa Routes
Classic Backpacking in the East and South Asia Routes
Backpacking on a Shoestring Budget
Tips and Tricks for Backpackers
How to Make Friends While Backpacking Solo
8 Surprising Things You'll Learn While Backpacking
Why You Must Backpack in Your 20s
How to Plan the Ultimate Backpacking Experience
Backpacking Tips if You're Older, Have a Child, Working or Taking a Dog
The Coolest and Most Unique Backpacker Hostels with a Difference