Adventure Travel in Central America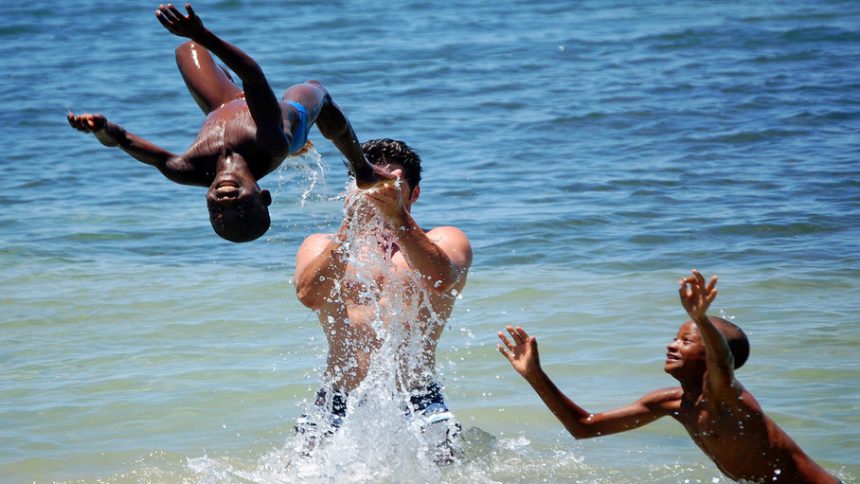 Classic Backpacking in Central America Routes
March 5, 2016
Central America has a Caribbean feel with distinct Latin American influences, but sandwiched between South America and North America the 7 countries of Central America can get overlooked by adventure travelers. Don't make that mistake! Backpacking in Central America is a worthy destination in its own right, or you could add it to your backpacking in South America journey as you head north toward Mexico and the US.
Panama
A good backpacking route is to start at the southern point of Central America in Panama and work your way north. This is especially good if you're coming from South America as you can just keep backpacking northward. If you're coming from North America you could reverse this plan and start in Mexico and head south. Or if you're flying from anywhere else in the world then Panama is as good a place as any to begin!
So what are the best things for backpackers to do in Panama (other than getting hold of a famous Panama hat)? Plenty! There are two coastlines one on the Pacific and one on the Caribbean sea, there are also rainforests to explore and mountains to climb. Plus Panama City is one of the most vibrant and cosmopolitan cities in the region. Of course we have to mention the Panama Canal, which is a famous shipping route connecting the Pacific and Atlantic Oceans via the Caribbean Sea. It's definitely worth seeing, and if you're into sailing to a side-trip to the San Blas Islands.
Costa Rica
An impressive array of flora and fauna, volcanoes, access to both the Pacific Coast and Caribbean Sea and relatively short travel times and Costa Rica is an impressive spot for backpackers – especially those into eco tourism. Costa Rica takes its natural environment so seriously that about 25% of the nationally owned land is covered by national parks and conservation areas. Visit cities like San Jose and Dominical (which has a great surfing and nightlife scene), and visit the active Arenal Volcano. Tortuguero is a beautiful beach on the Caribbean side worth visiting as well, while Jaco and Tamarindo are great for surfers. Of course you won't see everything in Central America in just one backpacking trip, but backpacking in Central America will take about 2-4 months; much shorter than the 6-12 months required to backpack South America.
Nicaragua
Nicaragua is the largest country in Central America. Beaches, cosmopolitan cities, eco tourism and colonial style architecture in many of the towns draws loads of tourists to Nicaragua. The Rio San Juan region offers adventure travelers the chance to go sport fishing, canoeing, kayaking, horseback riding, hiking, bird watching, and on wildlife safaris. San Juan del Sur is a party spot popular with backpackers and all along the Pacific Coastline you can find hidden surf spots. Lake Nicaragua – Central America's biggest body of freshwater – is also worth visiting. Nicaragua is a volcanic area and there are plenty of active volcanoes to see and climb as well. Volcano Masaya is one, another we recommend is Mombacho is another.
Honduras
The must-see spot in Honduras is the Copan Ruinas – ancient Mayan ruins, but for backpackers the Caribbean Coast offers excellent Scuba diving as there is a giant coral reef located here. Utila – one of Honduras' Bay Islands – is an excellent spot to get your diving qualifications and a must for backpackers. Utila also offers hiking and kayaking for adventure travelers. Honduras is mixed in terms of security, so check travel warnings.
El Salvador
From Honduras head west to the smallest country in Central America: El Salvador. However, don't underestimate El Salvador it's home to dozens of volcanoes, more than a dozen lakes, some of the world's best surfing destinations and even Mayan ruins! The capital, San Salvador, is located in the center and it's a good base to explore from, you could also opt to stay in San Miguel. The scenery of El Salvador is incredible with volcanoes and mountains dotting the landscape creating beautiful views. There are beautiful colonial-style towns and villages for those into architecture, and there are Mayan sites at San Andrés, Joya de Cerén and Tazumal. For adventure travelers and backpackers alike El Salvador is a sports mecca of Central America. For example, there's some of the world's best surfing at La Libertad, El Sunzal, El Zonte and El Cuco. Go water skiing, tubing, wake boarding, parasailing or jet skiing at Playa El Esteron beach. Hike up Chaparrastique volcano, or go stand-up paddleboarding (SUP) at Intipuca Beach.
Guatemala
Next you can get to Guatemala both from El Salvador or Honduras. One of the top sites in Guatemala is Antigua Guatemala, the so-called capital of Colonial Spanish Central America. It's a World Heritage Site because of its incredible colonial architecture. Visit the Mayan ruins of Tikal, see the very touristy Lake Atitlan, and spend time in the must-see Semuc Champey which includes several turquoise pools and a bridge over the Cahabón River. Finally set aside several days to spend in Rio Dulce from where you can see the Finca Paraiso (hot springs and waterfall), Mayan ruins, do multi-day treks and more.
Belize
From Guatemala head east to Belize. After some hard-core backpacking, arriving in Belize may feel like stepping into a postcard-perfect, idyllic relaxation spot. The palm trees, white sand, and clear waters will be the perfect treat. Located on the Caribbean Sea Belize is known for its top scuba diving, although you can take the more relaxing route and snorkel some of the off-shore reefs too. The most famous spot to Scuba dive in Belize – and one of the most famous in the whole world – is Belize's Great Blue Hole. You can access it from near the Lighthouse Reef and this is a must-dive spot. In addition, Belize offers a mix of Mayan ruins, jungles, exotic animals and something you'll likely need by now: chill. Find a white sandy beach, lay under a palm tree, read a book, bathe in the clear blue waters and ponder life.
For backpackers with more time and energy to press on from Belize you can head on to North America to Mexico and beyond!
Read more about backpacking tips:
Classic Southeast Asia Backpacking Routes
Classic Backpacking in South America Routes
Classic Backpacking in North America Routes
Classic Backpacking in Europe Routes
Classic Backpacking in Australia Routes
Classic Backpacking in the Middle East and North Africa Routes
Classic Backpacking in the East and South Asia Routes
Backpacking on a Shoestring Budget
Tips and Tricks for Backpackers
How to Make Friends While Backpacking Solo
9 Beginner's Mistakes Backpackers Make (and How to Avoid Them)
8 Surprising Things You'll Learn While Backpacking
Why You Must Backpack in Your 20s
How to Plan the Ultimate Backpacking Experience
Backpacking Tips if You're Older, Have a Child, Working or Taking a Dog
The Coolest and Most Unique Backpacker Hostels with a Difference