Backpacking Tips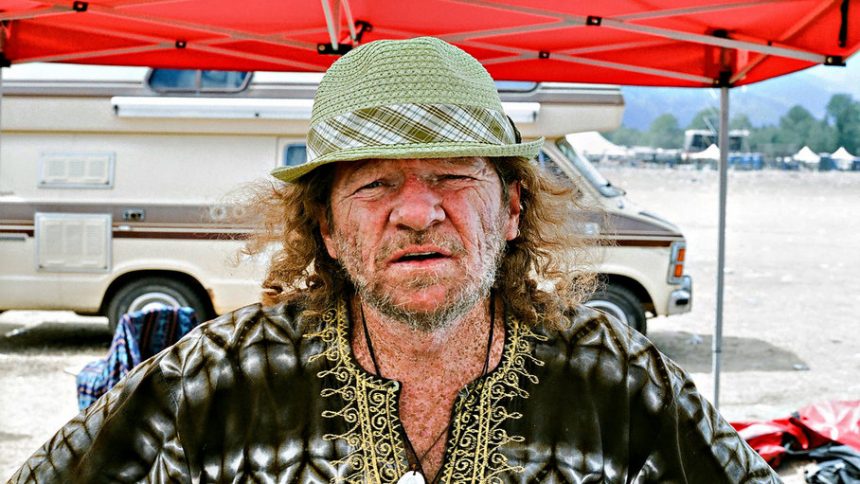 Backpacking Tips if You're Older, Have a Child, Working or Taking a Dog
March 24, 2016
No matter your age, or if you have a child or a job, or even if you want to travel with your dog, there are still ways you can hit the road with a backpack and still manage these commitments. Here are the best backpacking tips for some of life's challenging stages – because backpacking isn't just for single, mortgage-free, child-free, young things in their 20s!
Backpacking if You're Older or Retired
Backpacking and staying in backpacker hostels may be daunting if you're in, say, the 35+ category, and it's true that you might want to avoid party hostels and staying in 28-bed mixed dorms. But there's no reason you can't soak up the cool vibe of many hostels and perhaps book a private room or a smaller dorm room instead. This way you can still experience the hostel atmosphere with the benefit of private facilities – and a cheaper price tag than a soulless hotel!
When backpacking a bit older, you might have a bit more disposable income so you might be able to be a bit pickier about staying in the nicer hostels, eating lovely meals and spending your days doing touristy things instead of sleeping off a hangover until 2pm. However, if partying is what you want to do then most backpackers are pretty chilled so you'll be happily welcomed. Plus, one strange thing might happen – loads of the other backpackers in their 20s might be thoroughly sick of their peer group, and be thrilled to have someone more mature to hang out with!
Nonetheless, backpacking is more strenuous than week-long cruise-ship holiday or a holiday in Bali at a resort – you'll be carrying a 10-15 kilogram pack and if you're wanting to do it "properly" getting on and off all modes of uncomfortable transport (rickshaws, long-tail boats, ferries, buses, trains, trams etc) will be physically tough so always check with your doctor if in doubt.
The benefit of backpacking when you're retired and living the life of what's known as a "grey nomad" is that you pretty much have all the time in the world; so you can do it like "real" backpackers should and move slowly! One more benefit of travelling when retired, is that you'll again qualify for a whole range of pensioner discounts! Yay!
Backpacking with a Child
Backpacking with a child won't be easy. Not only will you be carrying your own stuff, but the stuff required for your child as well. But that doesn't mean backpacking with a child is impossible, and there are loads of neat things to help like a portable change table and various slings so you can carry baby on the front and your backpack on the back. Some hostels have age restrictions, so it's best to book private rooms if you have a child under 18. If your children are older, say 10+, then backpacking with them will be much easier and they'll love seeing the world! What a great experience for tween or teen to have! And what a learning opportunity too.
Working While Backpacking
If you're lucky enough to have a job you can do remotely from your laptop then there's nothing stopping you from backpacking. Plus a growing number of workplaces are allowing workers the freedom to work remotely wherever possible. In this instance you might even be in luck as time differences mean you can work while your office is offline and having things ready for them by the morning. Freelance writers and travel writers, for example, can pitch and get paid for stories while traveling. If you're a builder, fruit picker, handyman, bartender, barista, or have some other trade you might be able to work abroad in your area of expertise (check visa requirements though). And if you have a skill like you're a doctor or nurse you might be able to combine a volunteering program with backpacking.
Backpacking with a Dog
There are a few things to consider before heading off with your dog: flight requirements, vaccines and other medical reports, the stress of flying for your dog and visa requirements. Traveling with a dog is probably easiest if you're in one location for a longer period of time, and maybe even around your own country – or in Europe within Schengen borders for instance. If your dog is well socialized and has a calm temperament he or she will enjoy the experience of traveling so long as there are still some consistencies like the food and toys he/she loves and so forth. If your dog is an anxious kind consider whether exposing your dog to the stress of travelling is fair. It's best to do some short trial trips so you know what to expect before heading off on a longer trip. Also if your dog has been accustomed to traveling from a young age he or she will handle the situation better. Finally, do research ahead as to whether your dog is allowed in the transport methods (like buses, trains and ferries) and accommodation (like hostels and camping grounds) you have planned.
If you're not sure it may be best to leave your dog at home with a dog-sitter or family. If you want to know about some inspirational stories of adventurous animals, you can take a look at the world's most adventurous animals.
Backpacking If You Have a Mortgage
Yes, having the stress of mortgage repayments puts a lot of people off a longer backpacking trip. But there are solutions. For example, you could rent out your home for the length of your trip and the rent might pay for most of your mortgage repayments, or you could try AirBnB as that might be even more lucrative.
Read more about backpacking tips:
Classic Southeast Asia Backpacking Routes
Classic Backpacking in South America Routes
Classic Backpacking in Central America Routes
Classic Backpacking in North America Routes
Classic Backpacking in Europe Routes
Classic Backpacking in Australia Routes
Classic Backpacking in the Middle East and North Africa Routes
Classic Backpacking in the East and South Asia Routes
Backpacking on a Shoestring Budget
Tips and Tricks for Backpackers
How to Make Friends While Backpacking Solo
9 Beginner's Mistakes Backpackers Make (and How to Avoid Them)
8 Surprising Things You'll Learn While Backpacking
Why You Must Backpack in Your 20s
How to Plan the Ultimate Backpacking Experience
The Coolest and Most Unique Backpacker Hostels with a Difference