Adventure Travel News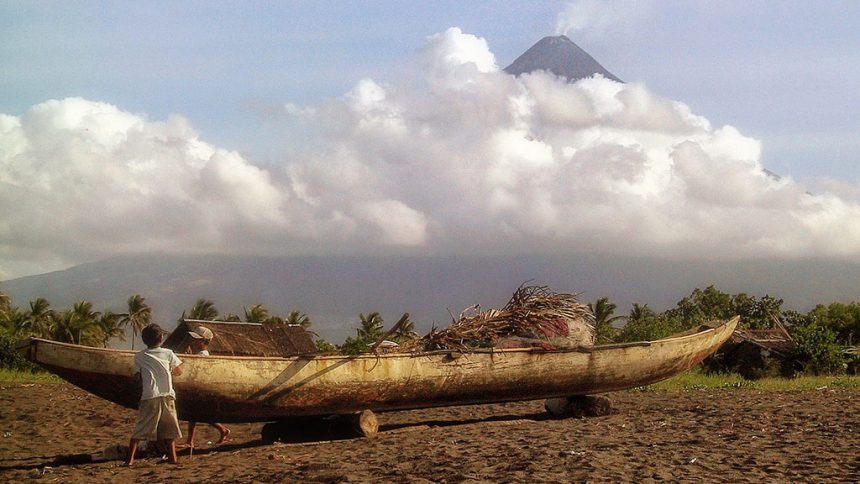 The Philippines' Most Active Volcano, Mount Mayon Has Exploded, Alert Level Now at 5
January 22, 2018
In breaking news, the Philippines' most active volcano, Mount Mayon has exploded thunderously today, on Monday January 22 at noon, local time, propelling a giant column of super-heated lava, molten rocks and steam which has flooded down the volcano's slopes, enveloping the nearby villages in darkness, according to officials.
The alert level has been raised from four to five, meaning that an explosive eruption is possible within hours or days. The danger zone around Mayon has been expanded to 8 kilometers from the crater. Villagers and tourists are warned not to venture into the no-go zones, while airplanes are directed to stay a safe distance from the volcano's crater and ash loaded winds.  
The volcano spewed fireworks last week from its crater, drawing flocks of tourists to the site of the spectacle. Meanwhile, scientists warned of a potential dangerous eruption to come within days. The spurts of lava from the Mayon volcano that lit up the night sky signalled increasing activity, prompting calls for evacuation of those areas at risk from a major eruption.
Rising 2,460m above the city of Legazpi, home to about 200,000 residents, Mount Mayon is a near-perfect cone and the Philippines' most active and attractive volcano. The surrounding region is largely agricultural and 37,000 people have been forced to flee their homes.
Mount Mayon is a popular tourist attraction located on the large island of Luzon, known for its visually pleasing symmetry and dramatic slopes. It even attracts some climbers looking for extreme mountain adventures to make their way to the scorching rim. One reason for the volcano's symmetrical form is the high occurrence of eruptions. This is a result of the volcano's location in the Ring of Fire, a line of seismic faults in the Earth's crust surrounding the Pacific Ocean where earthquakes and volcanic activity are frequent.

The Philippines' most active volcano, Mount Mayon has exploded many times and has erupted approximately 50 times in the last 500 years. Mayon's first eruption in recorded history occurred in 1616, while the most violent eruption in 1814 killed 1,200 people and buried the town of Cagsawa in volcanic mud.
In 2013, five climbers were killed by an ash eruption when they ventured near the summit regardless of warnings. As always, it is vital to be an informed traveler when embarking on extreme mountain adventures and keep up to date with adventure travel news.