Adventure Travel in South Asia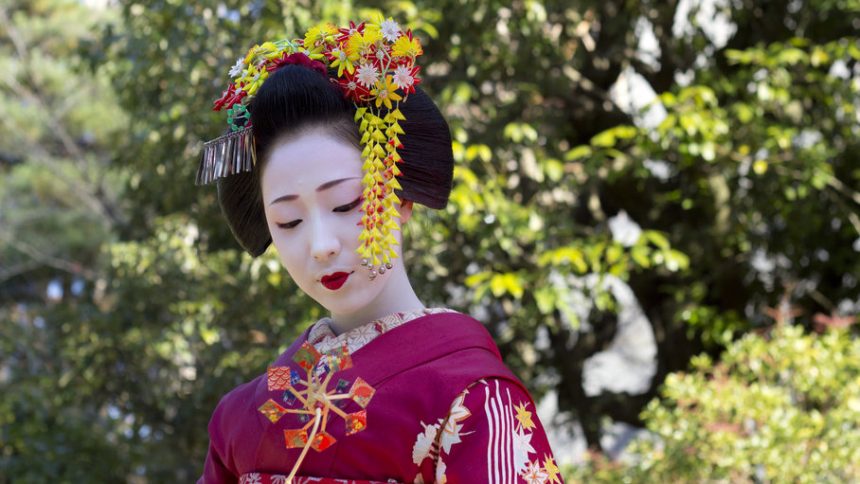 Classic Backpacking in East and South Asia Routes
March 9, 2016
Countries in South Asia like India and East Asia like China are popular backpacking destinations individually, in their own right. Countries from Japan to Nepal each warrant several months to explore both because of the size of the area but also because of the sheer number of sites to see in each place. Here are the most popular destinations for backpackers who are backpacking through multiple countries in East and South Asia, or spending more time in a single one to really get to know it.
Japan
Japan is an expensive country to visit, although it's still popular with some backpackers particularly those who enjoy skiing or snowboarding because Japan has some great ski resorts. Japan is also popular to visit in spring when the Cherry Blossom trees bloom, and most backpackers include a climb up Mount Fuji in their itinerary. Mount Fuji is one of the impressive mountains that even novices can tackle.
In terms of major cities backpackers tend to base themselves in Tokyo but most backpackers will also visit cities like Kyoto, Hiroshima, Sapporo and Osaka. Once you fly in, it's relatively easy to get around because Japan has a super excellent – and on time – rail system.
Japan's version of "castles" are a must-see and there are said to be only about a dozen originals in the country. For example, Himeji Castle. Japan, of course, is also famous for so-called Japanese gardens. To see a great example of a Japanese garden head to Ritsurin Park in Takamatsu. Japan has a varied religious history and for those interested there are several Buddhist, Shinto, Christian and even Confucian sites. For World War II history buffs, visiting Hiroshima, Nagasaki and Okinawa are a must. To visit Iwo Jima book a tour.
For fashion-loving backpackers head to Harajuku (a district of Tokyo), it's famous for being the center of Japanese youth culture and fashion. Finally, if you want the chance to glimpse a Japanese geisha, then Kyoto is the place to go for backpackers. Head to Gion, the famous Geisha district, and keep your eyes peeled. Before you know it she might be gone, catching a glimpse of a geisha is a treasure.
China
China is a huge country and there's almost too much to describe. Of course, sights like the mega metropolises of Shanghai and Beijing, plus the famed Great Wall of China or the Terracotta Warriors (pictured above), and iconic historical sights like Tianemen Square. But what else must backpackers see in China?
See examples of Chinese architecture, taste Chinese food from the different regions and see first-hand an example of a modern day communist country. Visit big cities like Guangzhou, Xi'an and Nanjing, visit the tropical paradise of Hainan, see the giant Buddha carving at Leshan, see Mount Everest from the contested are of Tibet, and even explore further the Tibetan culture that is quite different from that of the rest of China.
A great time to be in China is for Chinese New Year (occurring around late January and early February each year). At this time there'll be huge celebrations, dragon dancing, and lots of red lanterns and decorations around. There's a huge influx of people coming home to celebrate around this time, so book flights and accommodation in advance if you're planning to be in China around this time!
Backpackers who want a bit of R&R or a little luxury should head to Hong Kong for a few days. Although please note you should check visa requirements and currency difference as Hong Kong is an autonomous territory with separate administration from China.
India
Several months – at least – are required to do any justice to adventure travel in India. There are so many we'll opt for bullet point instead. If you don't have more than 6 months to spare for backpacking in India maybe stick to a specific region and really travel throughout that specific region instead.
Himalayan North: for adventure travelers the northern region of India with the Himalayan mountain range and bordering Nepal will be a must-see destination. With trekking and mountaineering options available don't forget your hiking boots! Check visa requirements if you want to go from India to Nepal and back again to India.
The Plains: found in the central north, the capital Delhi is here and the Ganges River also passes here.
Western India: home to Goa (more on that below), vibrant cities like Mumbai and Bollywood this region is a must for backpackers.
Southern India: forests, backwaters, beaches, temples and cities. Southern India is a popular region of India for backpackers to focus on. Southern India is home to famous sub-regions like Andhra Pradesh, Kerala, Pondicherry and Tamil Nadu. Goa is not far too. Check out these 6 unmissable adventures in South India.
In Eastern India the most popular city is Kolkata (formerly Calcutta).
Special mention goes to Goa, which is a must for backpackers. It has a distinct feel compared to the rest of India and it's known for its beaches and clubbing life.
Major events: Holi and Diwali
Major sites: Obviously for backpackers – and pretty much all tourists – the number 1 site is the Taj Mahal. The Taj is located in Uttar Pradesh (Northern India).
When in India live like a local following these tips. Of course, you should ride on the packed buses and trains, buy some saris, drink tea and eat the delicious local food… curry anyone?
If you still have time head to the island country of Sri Lanka (not part of India but located just south of India).
Nepal
Just north of India, and sandwiched between India and China is Nepal. Most famous for being home to Mount Everest and other giant peaks making up the Himalayas. Of course it's not just those who wish to summit Everest that make their way to Nepal. For intrepid backpackers even making the trek to Everest Base Camp is enough of a motivator. Visit famous temples like Boudhanath, see the capital city Kathmandu or for the adventurous head to the Khumbu Glacier. Oh and for those backpackers who are also mountaineers remember it's not all about climbing Everest, other impressive mountains include Lhotse and Cho Oyu (although these are for experienced climbers too). Remember much of Nepal was devastated by a giant earthquake in 2015 so check the status of your specific destinations before heading off!
Read more about backpacking tips:
Classic Southeast Asia Backpacking Routes
Classic Backpacking in South America Routes
Classic Backpacking in Central America Routes
Classic Backpacking in North America Routes
Classic Backpacking in Europe Routes
Classic Backpacking in Australia Routes
Classic Backpacking in the Middle East and North Africa Routes
Backpacking on a Shoestring Budget
Tips and Tricks for Backpackers
How to Make Friends While Backpacking Solo
9 Beginner's Mistakes Backpackers Make (and How to Avoid Them)
8 Surprising Things You'll Learn While Backpacking
Why You Must Backpack in Your 20s
How to Plan the Ultimate Backpacking Experience
Backpacking Tips if You're Older, Have a Child, Working or Taking a Dog
The Coolest and Most Unique Backpacker Hostels with a Difference