Adventure Travel in the Far East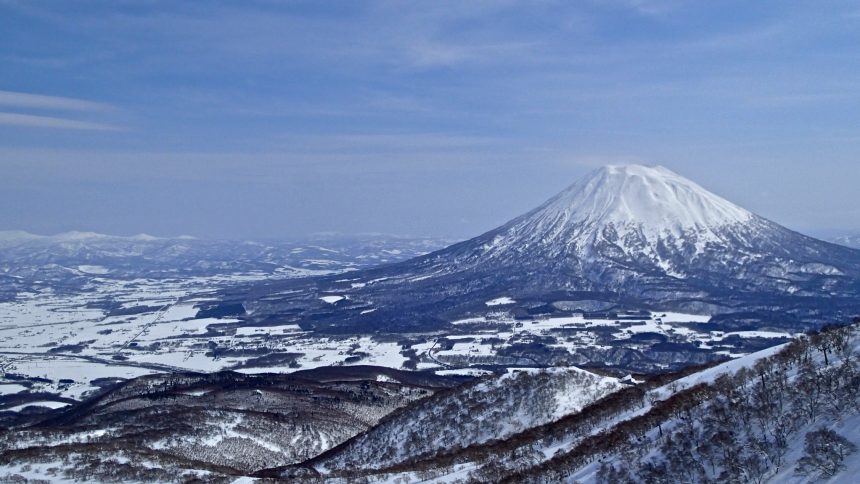 Where to Ski in Japan
December 7, 2015
Japan is renowned for many things: sushi, sake, cherry blossom trees and more, but did you know Japan is actually home to more than 500 ski resorts? And it's actually one of the top destinations for skiers and snowboarders in the world? If you haven't discovered Japan's slopes yet, here we go through where to ski in Japan. From popular ski resorts with the international jet-set, to resorts where you'll find more Aussies and Kiwis partying than locals, to the resorts where you'll simply find some of the finest powder in the world this winter, we've got your upcoming skiing holiday sorted.
Niseko
Located on the northern island of Japan, not far from Sapporo, the Nieseko ski area includes a few different ski resorts including Annupuri, Higashiyama, Hirafu, Hanazono and Moiwa. The longest run here is almost 6 kilometers, with the majority of pistes for experienced and intermediate skiers and snowboarders. Nieseko has one of Japan's largest night skiing lit areas, and the powder here is of high quality. If you don't want to go skiing at night, you could hit one of Nieseko's many bars and restaurants instead. If you'd like to rest your weary muscles, you must try an onsen – a Japanese hot spring resort, which are in abundance in Nieseko!
One of the points relevant for Nieseko – as it is for the other resorts on this list – is that Japan is a largely cash-based society, so ATMs can be far away. Make sure you have quite a bit of cash safely stored with you. Plus, while rural Japan is not as expensive as say the capital, Tokyo, the ski resorts are always quite pricey (as they are in most places around the world).
Hakuba
Located on Japan's south island, in the Japanese Alps in the Nagano Prefecture, you know Hakuba is going to have great snow and facilities because it even hosted the Winter Olympic Games in 1998. The Hakuba Valley includes about a dozen ski resorts, meaning there's plenty of skiable terrain and queues for lifts are virtually unheard of! There are about 200 pistes meaning that you'll have an almost never-ending number of new runs to explore. There are also plenty of long, steep slopes and you'll be able to find plenty of "fresh track" locales as well. Hakuba is about 3 hours away from Tokyo so you can easily tie it in with some days looking around the capital. Plus, did you know that Japan has some of the world's most punctual public transport – on average trains are late a mere 18 seconds – so getting to and from places will be a dream! In even better news, Hakuba is fairly near the massive Shiga-Kogen ski resort area that we cover up next – so you could practically pack a whole ski season exploring this region of Japan.
Shiga-Kogen
Also just a few hours from Tokyo and very near the aforementioned Hakuba, Shiga-Kogen is a popular destination for skiers and snowboarders. For a number of reasons, but the primary reason is that Shiga Kogen is a group of 21 ski resorts, making it the largest ski area in Japan. This essentially means that pretty much no ski holiday here will be boring, as you have an endless number of runs to discover. The runs at Shiga-Kogen are more for beginners and intermediate skiers/snowboarders, with only 14% classified for advanced skiers. There is good quality snowfall there (approximately 12 meters are dumped during a normal snow season), and it's the highest ski area in Japan. While in the area don't miss the famous Jigokudani snow monkeys, plus take a break in one of the Japanese hot springs there.
Going off-piste is also a possibility at Shiga-Kogen (whereas it's forbidden in Hakuba – the other popular ski area in the Nagano Prefecture), while backcountry skiing (AKA leaving the ski resort entirely) is far superior at Hakuba. We recommend Shiga-Kogen for strong beginners and intermediates.
Zao Onsen
Zao Onsen is a manageable-sized ski resort, in the central part of Japan's southern island, here – at the top of the resort – you'll find the famous ice monsters. These ice monsters are due to a big dose of snowfall combined with intense winds that carve out strange shapes in the snow. February is a great time to see these snow monsters at Zao. The longest run here is a formidable 10 kilometers, although the pistes are geared largely to beginner and intermediate skiers and snowboarders.
Furano
In the northern island, near Sapporo, powderhounds will find Furano, one of the more authentic-style ski resorts in Japan where it's a lot less "resorty" than others in the country. There are many long runs here, but remember that like most ski resorts in Japan it isn't huge-huge (at least by international standards). The benefits of Furano, however are many. For example, the lifts are very fast so you won't waste much time waiting in queues (don't you just love Japanese punctuality!). Moreover, you won't have much down-time on the lifts as zip your way up the slope, so you'll spend much more of the day doing what you came to do: skiing! Another thing we must mention, is that there is really good off-piste skiing at Furano, plus what's called side country skiing, which is what's known as easily accessible backcountry skiing. Of course, you do need to have a top level of experience and avalanche know-how to tackle this particular beast!
Are you a first-time skier or snowboarder? Here's all the basic ski resort lingo you need to know before your first ski trip.
Need more inspiration on where to go skiing or snowboarding? Check out our other recent articles:
Where to ski in France
Where to ski in the Swiss Alps
Where to ski in Austria
Top 5 places to ski in Europe
Where to ski in Poland
Where to ski in the Baltic States
Where to ski in Canada
Where to ski in China
Where to Ski in the USA