Adventure Travel in Western Europe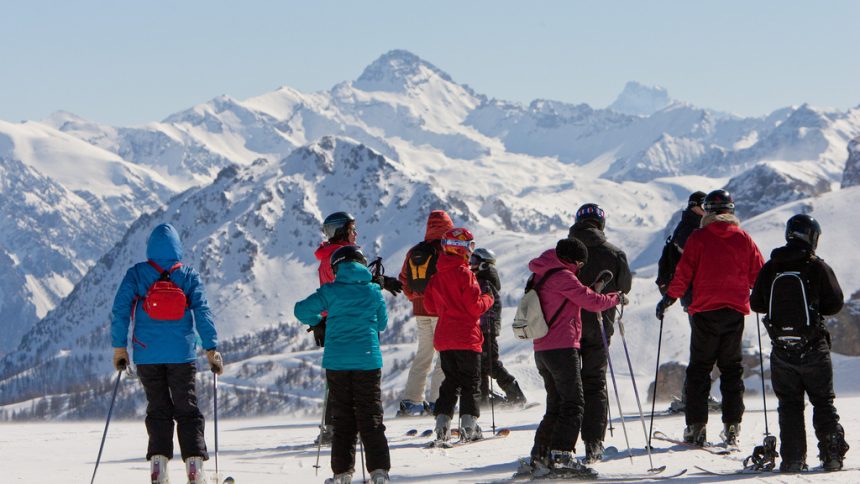 Where to Ski in France This Winter
October 27, 2015
Ah skiing in France that idealic winter holiday destination for snow sports lovers. Just saying "we're going skiing in France" makes you sound posh, and like you'd know what you're doing on the slopes – and after. But for beginners through to double black diamond hacks, France's ski resorts are usually the premier destination for skiers and snowboarders during the European winter. Even for those for whom après-ski is what the winter's holidays are really about, most of the ski resorts listed below will have all the fine-dating, partying and high-end shopping you could wish for. So let's get down to it, where to ski in France this winter, whether you're heading to the Alps or the Pyrenees.
Chamonix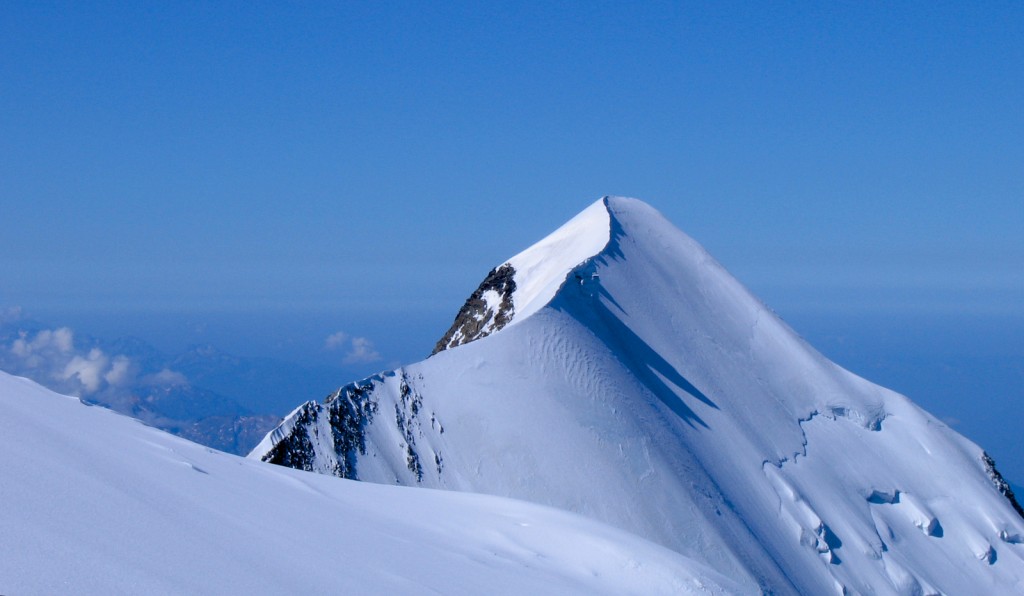 Photo By: Clément Belleudy
Also known as Chamonix Mont Blanc, this is one of the most famous of French ski resorts, and is one of Europe's most popular winter snowsports destinations. The town of Chamonix is also home to Mont Blanc – the highest mountain in the Alps and in all of Europe (outside of the Caucasus Mountains), with its peak at 4809 meters. It offers three separate skiing areas; with everything from beginner slopes to off-piste cross country skiing. Its most famous ski spots include the 17 kilometer 2000 meter descent, off-piste along the glacial route of Vallee Blanche, or the ski area of Les Grands Montets. The downside is that this ski resort is not just a town but an entire valley, so you might need to commute quite a bit. To be in the closest proximity to the lifts, book accommodation in the town of Chamonix-Mont-Blanc. You could also visit nearby Verbier (Switzerland) or hit the slopes in Italy – there's even a special ski pass that will give you access to skiing in all three countries.
Tignes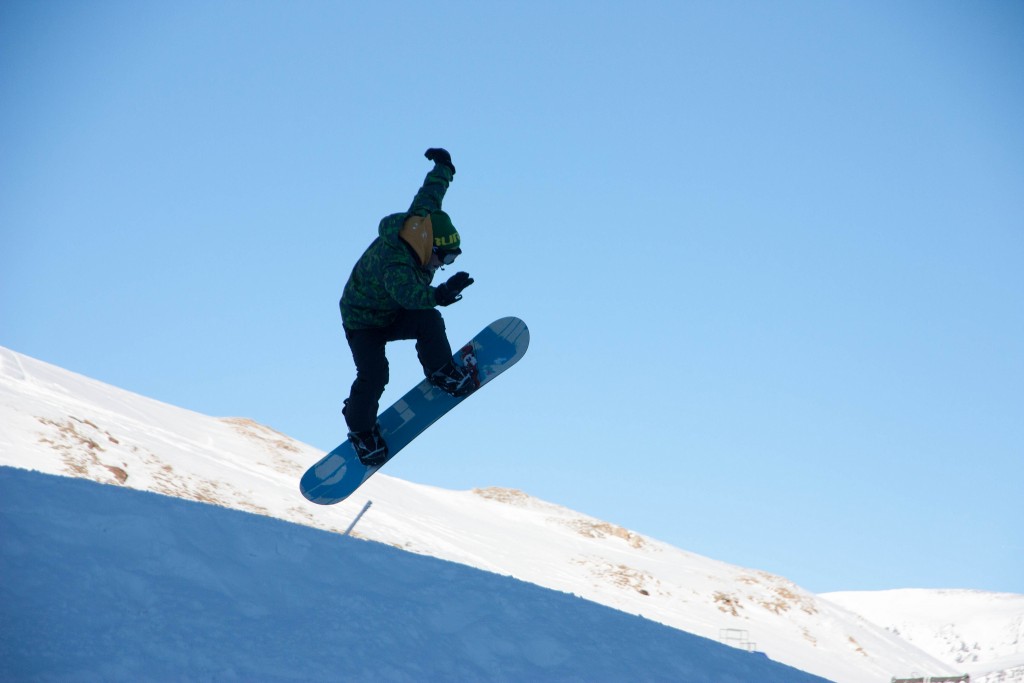 Photo By: Tomasz Dunn
Tignes is very popular for snowboarders. It's used as a base to access the 300 kilometer ski area called L'Espace Killy (which is also used by the more glamorous Val d'Isere – a favourite among the British). This ski area offers good lift access and good off-piste skiing too. It's high altitude locale makes it one of the more 'snow sure' resorts of the Alps. It's a location to visit if you want to spend plenty of time on the slopes, as the town itself (although undergoing a face-lift) leaves something to be desired with its 60s style high-rise buildings. Not that far (although not right next door either), you could also visit the ski ski resort at La Plagne.
Courchevel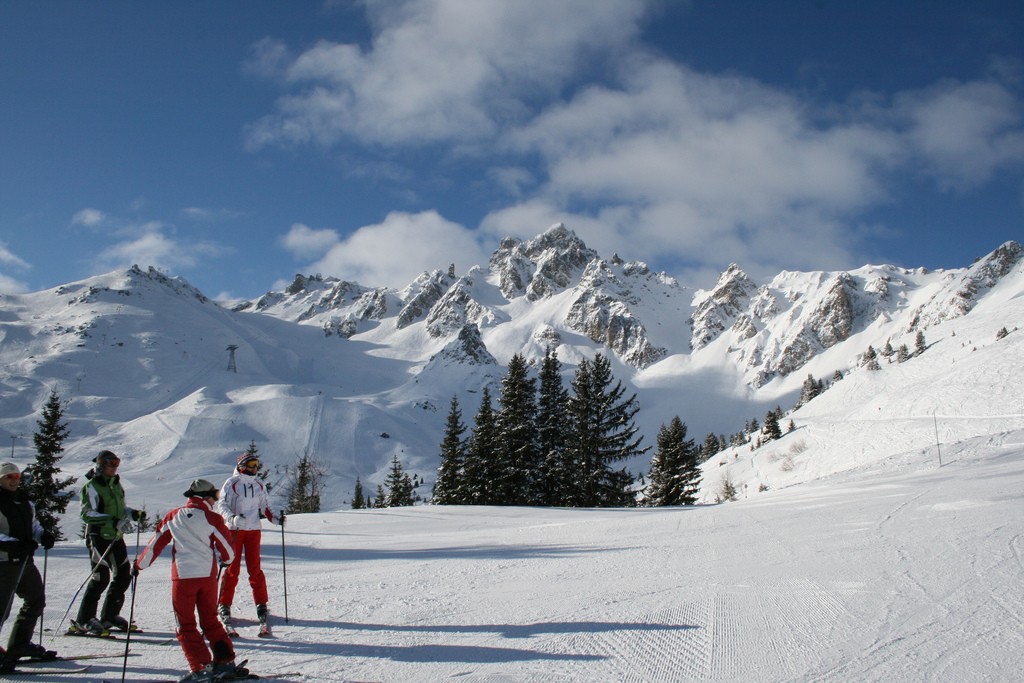 Photo By: Matt Squirrell
Courchevel could be the most famous ski resort in the French Alps. If après-ski is what you're after, this is probably your spot. There are numerous 5 star hotels, fine-dining restaurants dotting the network of five villages, plus all the high-end fashion stores that your heart could desire. Courchevel truly is the winter playground of the super rich and famous, so remember accommodation and other costs during your stay will reflect this. Nonetheless, as a gateway the Les Trois Vallées (The Three Valleys) there are literally hundreds of kilometers of runs and available (all accessible with one ski pass). Courchevel itself boasts a relatively queue-free lift network should you wish to get away from the fancy-pants village life and hit the slopes.
Val Thorens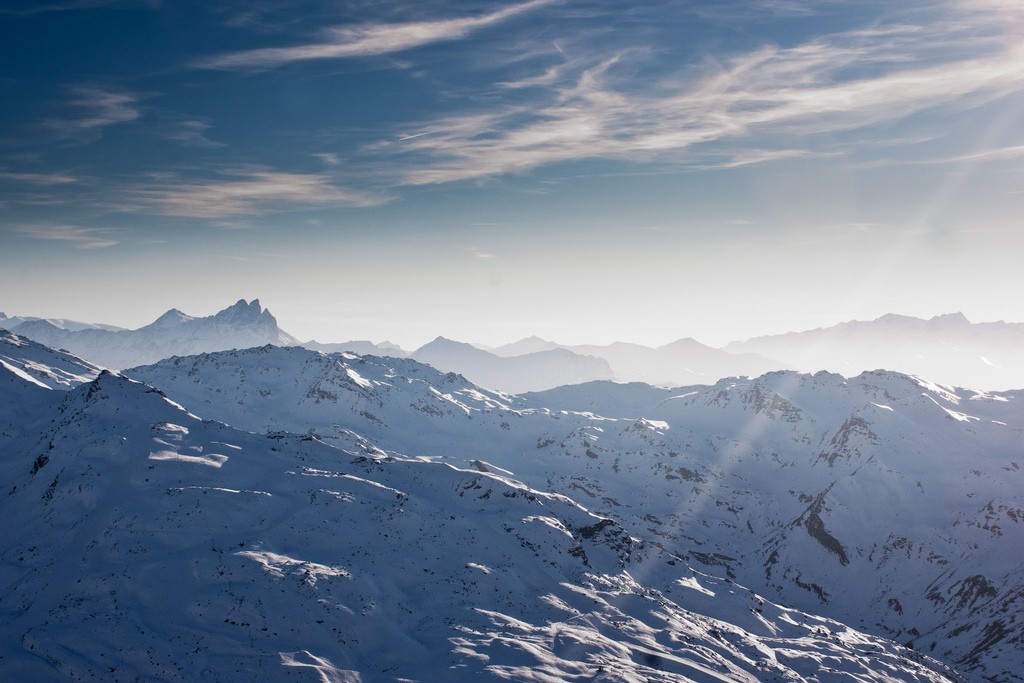 Photo By: Darien Graham-Smith
At 2300 meters, Val Thorens is the highest altitude ski resort in Europe. It's also linked to The Three Valleys ski area mentioned above. This is a great spot for those who want to spend the majority of their time skiing and snowboarding, and the conditions are often very favourable with good snow cover usually from November to May. If you don't mind the fact that it's quite touristy then Val Thorens could be perfect – particularly if you're open to meet like-minded travellers and tourists. A couple of years ago it even won the World's Best Ski Resort title, in part because it's a resort built for this purpose making a skiing holiday here easier than at some of the other spots on this list. Val Thorens is also perfect for mountain-lovers more generally. The views of the Glacier de Péclet from the Cime de Caron, or the 360° panoramic view of more than 100 Alpine summits crossing borderlines (French, Swiss and Italian) make this a must-see destination – take your camera!
Méribel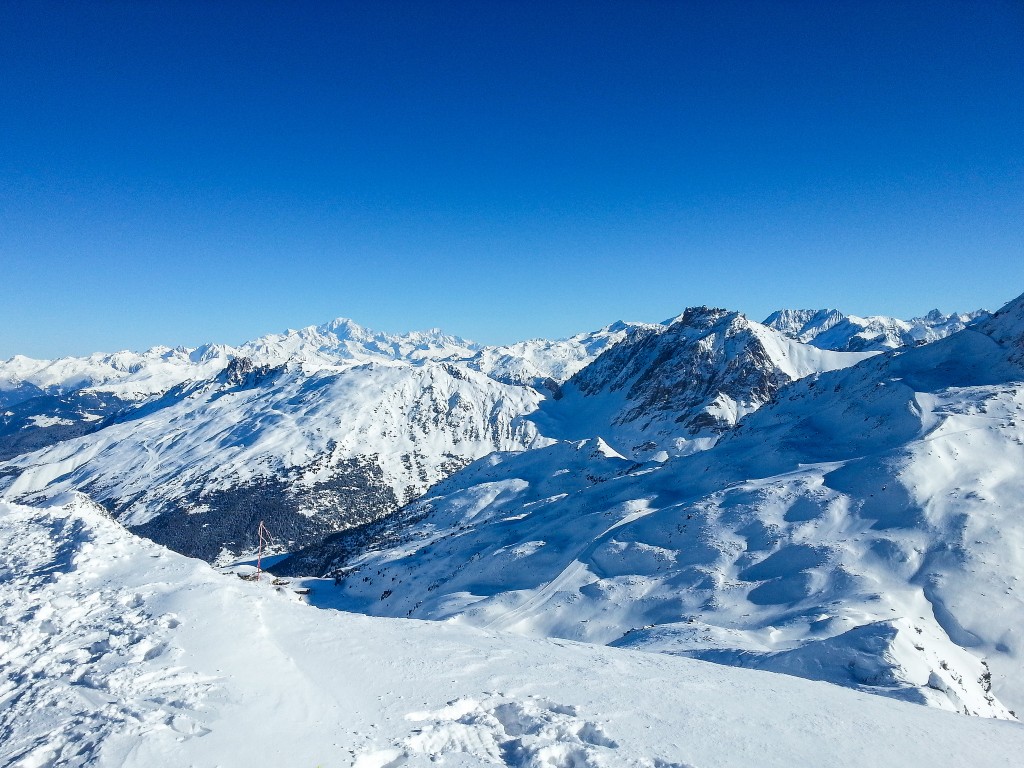 Photo By: Jérôme Decq
Méribel is located at the heart of the aforementioned Three Valleys ski area, but in itself it also offers about 150 kilometers of skiable area. The closest skiing areas of Méribel are perfect for beginners, or those with a little experience, while for more experienced skiers it's good to use this ski resort as a springboard to the broader ski area of The Three Valleys. It's also possible to do heli-skiing, horse riding in the snow, and off-piste ski tours with a guide using Méribel as your base. As with all of the ski resorts on this list there are ample ski hire spots if you don't have your own equipment, and plenty of ski instructors available for either group or private lessons.
Saint Lary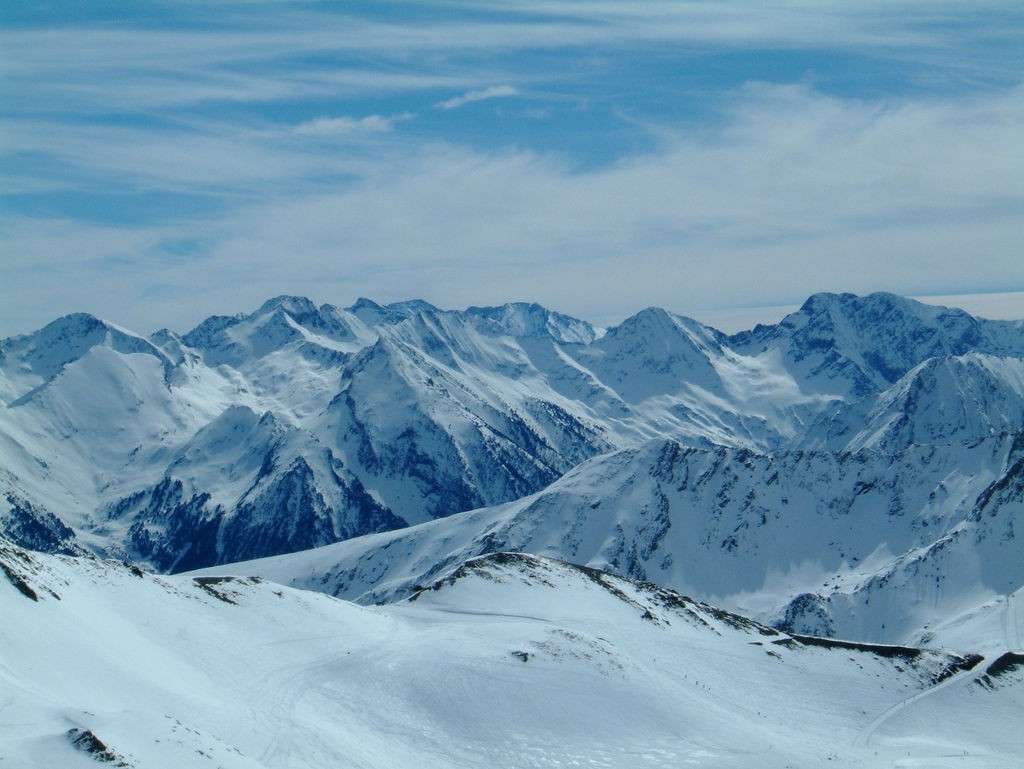 Photo By: Tristram Biggs
Despite what it seems, skiing in France is not all about the Alps. There is an oft forgotten mountain range in the southwest of France called the Pyrenees! The Pyrenees is a favourite among French locals, the Spanish just across the border, and some more adventurous British. Although it's far less touristy, as in the Alps there are dozens of ski resorts peppered throughout the Pyrenees. One of our favourites is at Saint Lary. Most people stay in the Saint Lary village, and take the cable car up to the ski lifts. However, there is also accommodation further up the mountain in cottages and ski chalets, which offer direct access to the lifts taking you to the pistes. Staying in one of these ski chalets means that you can be skiing within minutes of stepping out the front door. Many of these chalets also offer breakfast and dinner to make your stay easier. The Pyrenees provides a more rustic skiing experience, but beware of Spanish and French school holidays as the lower cost of ski holidays here make it a magnet for families. At a lower altitude than the Alps, it's also best to check ski conditions ahead of setting off as it's not guaranteed snow coverage.
Are you a first-time skier or snowboarder? Here's all the basic ski resort lingo you need to know before your first ski trip.
Need more inspiration on where to go skiing or snowboarding? Check out our other recent articles:
Where to ski in the Swiss Alps
Where to ski in Austria
Top 5 places to ski in Europe
Where to ski in Poland
Where to ski in the Baltic States
Where to ski in Canada
Where to ski in China
Where to ski in Japan
Where to Ski in the USA