Adventure Travel in Eastern Europe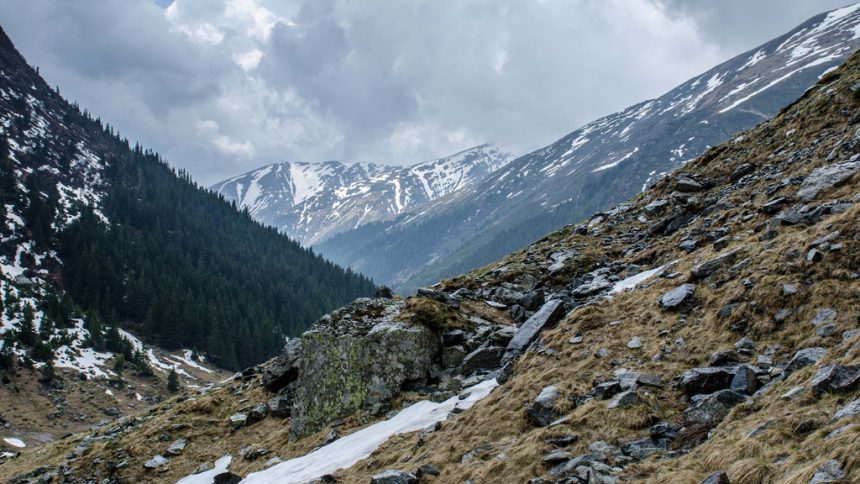 Adventure Travel in Transylvania
October 27, 2015
For many people Transylvania is intrinsically linked with the stories of the vampire-toothed Count Dracula, living deep in the remote Carpathian Mountains. While it's indeed possible to visit Dracula's Castle (more on that later), there's much, much more to this mysterious part of Northwest Romania than most people think. Rural villages, incredible mountain scenery, canyons and lakes, sublime skiing and a chance to go on a real adventure where you might just stumble upon a brown bear. Here's your ultimate guide to adventure travel in Transylvania, where it's not just the natural landscape that will captivate you, but the people.
Hiking in the Carpathians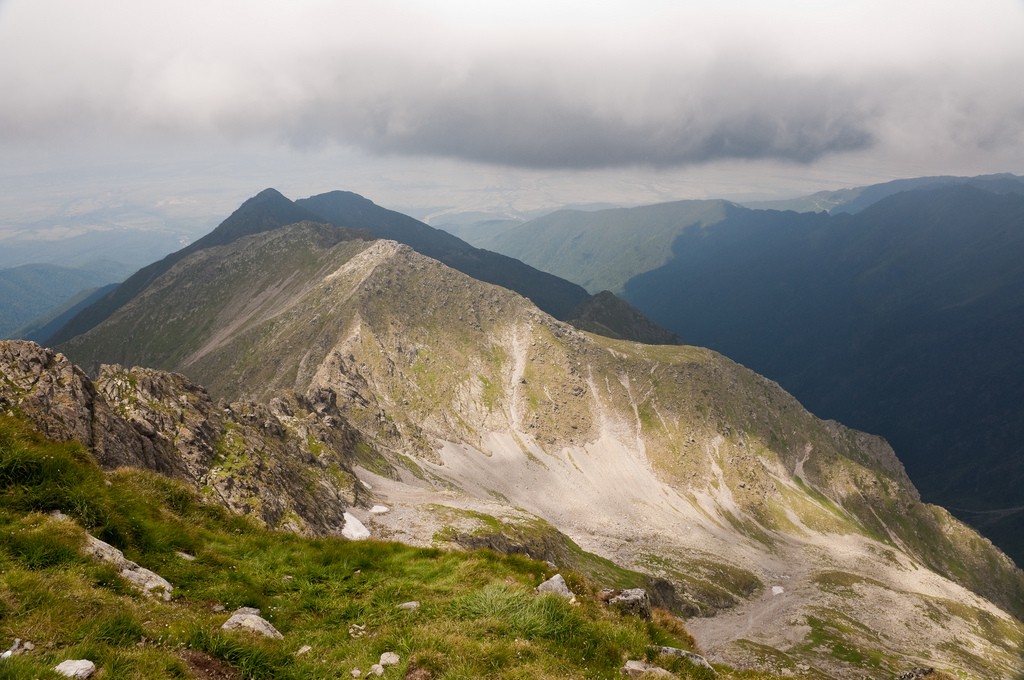 Photo By: Horia Varlan
Trekking is one of the best ways to see the natural landscape of Transylvania – and while many are unfamiliar with this region, it's renowned among hikers. Generally, it's likely you'll get to Transylvania by car, train or bus (although there are flights too) either from Budapest (the capital of Hungary) or Bucharest (the capital of Romania). From a base in one of the major cities like Targu-Mures, Cluj-Napoca, Brasov or Sibiu, you can take hiking day trips or endeavour on a multi-day camping trip.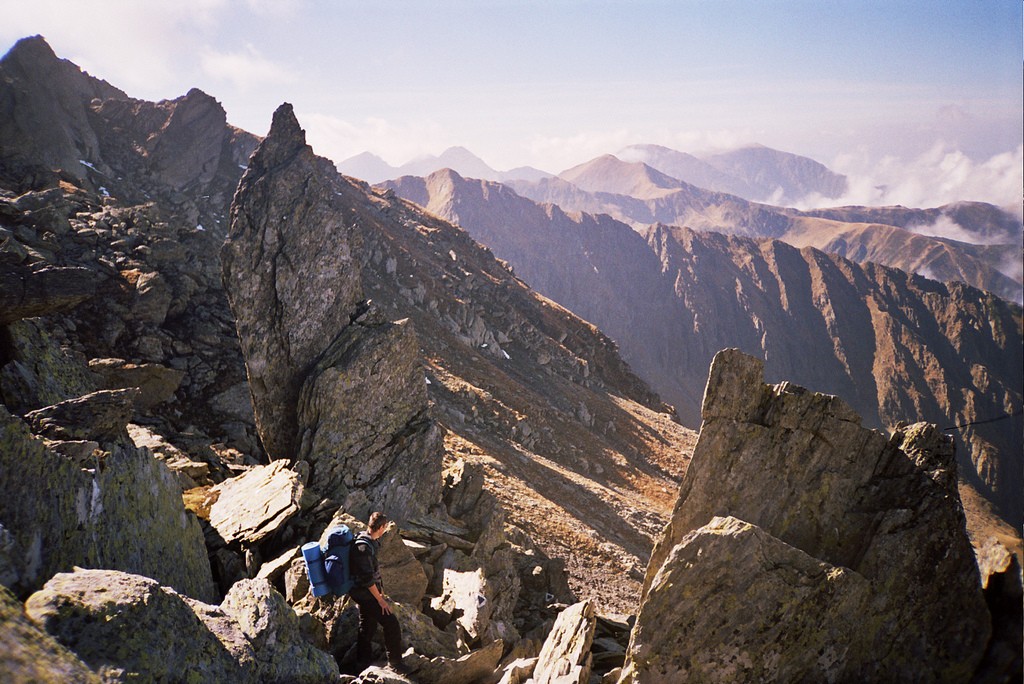 Photo By: Cristian Bortes
We recommend treks around the Fagaras Mountains – including the Negoiu Peak and around Balea Lake. Near Brasov, a day trip option could be to the Seven Ladders Canyon in the Piatra Mare Mountains. Other well-known hiking spots are dotted throughout the Carpathian Mountains including the Apuseni Mountains, the Bihor Mountains, and trails around the Maramures region. There's also the Postavaru peak and the Moldoveanu Peak, while The Heroes' Cross atop the Caraiman peak is also a popular destination for hikers. Beware: thousands of brown bears call the forests of Transylvania home, so don't say you weren't warned. Finally, it's also possible to go on long walks during winter, so get your snow boots on, grab some poles, and explore this winter wonderland.
Adventure Sports in Transylvania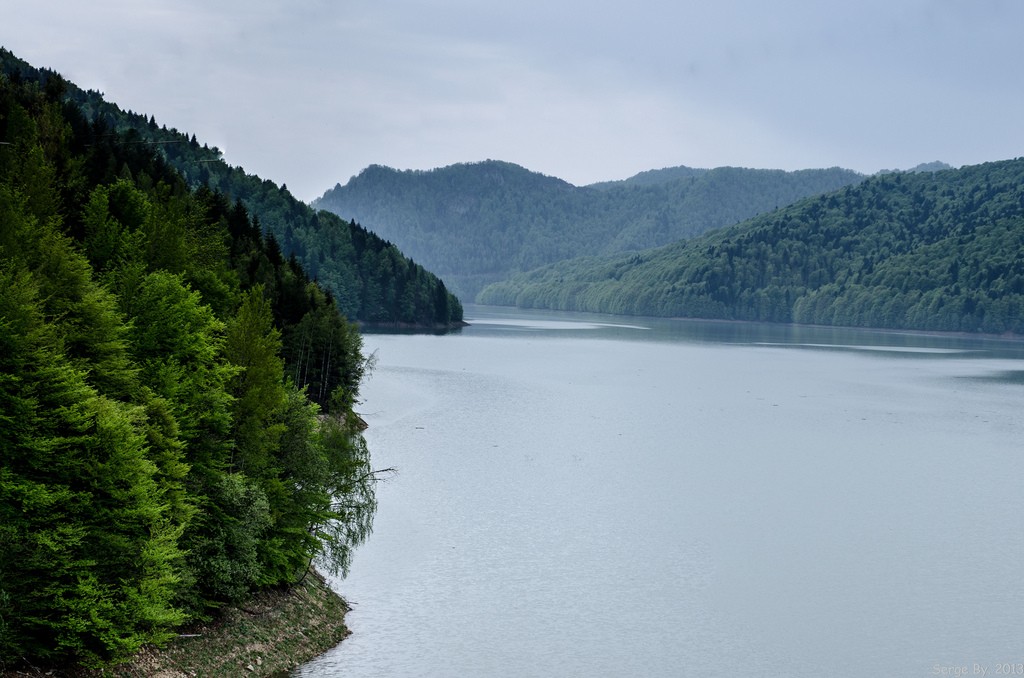 Photo By: Serge Bystro
With its natural qualities, Transylvania offers the perfect setting for a range of adventure sports including rafting, caving in the Apuseni range, rock climbing at Piatra Craiului National Park, biking atop the flat Bucegi plateau and more! In any of the major cities it's possible to sign up for group or guided tours including ATV riding, off road 4×4 riding, and cross-country horseback riding.
Skiing in Transylvania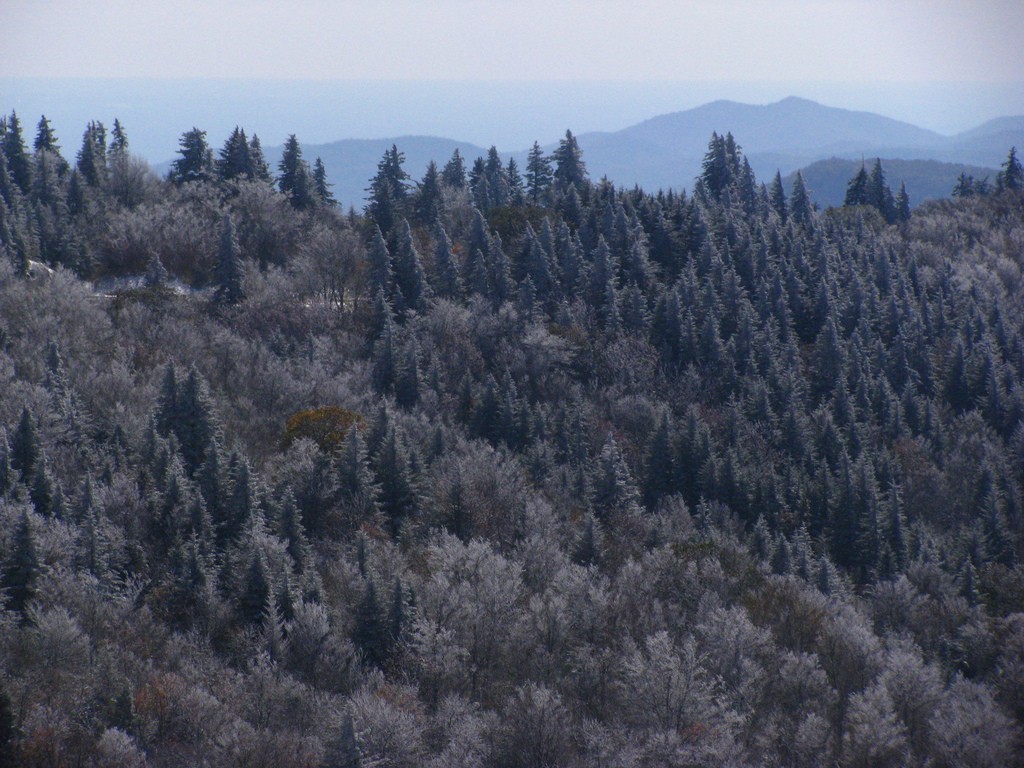 Photo By: Alex Ford
Transylvania probably isn't the first destination you think of when you think of a ski holiday Europe, however, with relatively low prices and plenty of slopes – this could be the perfect ski spot for the truly adventurous. Poiana Brasov is probably the most popular, set deep in Romania near Brasov. There are 14 kilometers of pistes which won't challenge advanced skiiers, however, some of the off-piste cross-country skiing might! This ski spot is particularly good for beginners as the cost of equipment hire, lessons and ski passes here are modest so you can afford to get trained up on relatively uncrowded slopes. Of course there are plenty of mountains to be explored – Bucegi Mountains or the Arieseni ski resort in the Apuseni Mountains for example – so for those that prefer wilderness and forests as opposed to the ritzy atmosphere of the Alps, Transylvania could be your place.
Roadtrip in Transylvania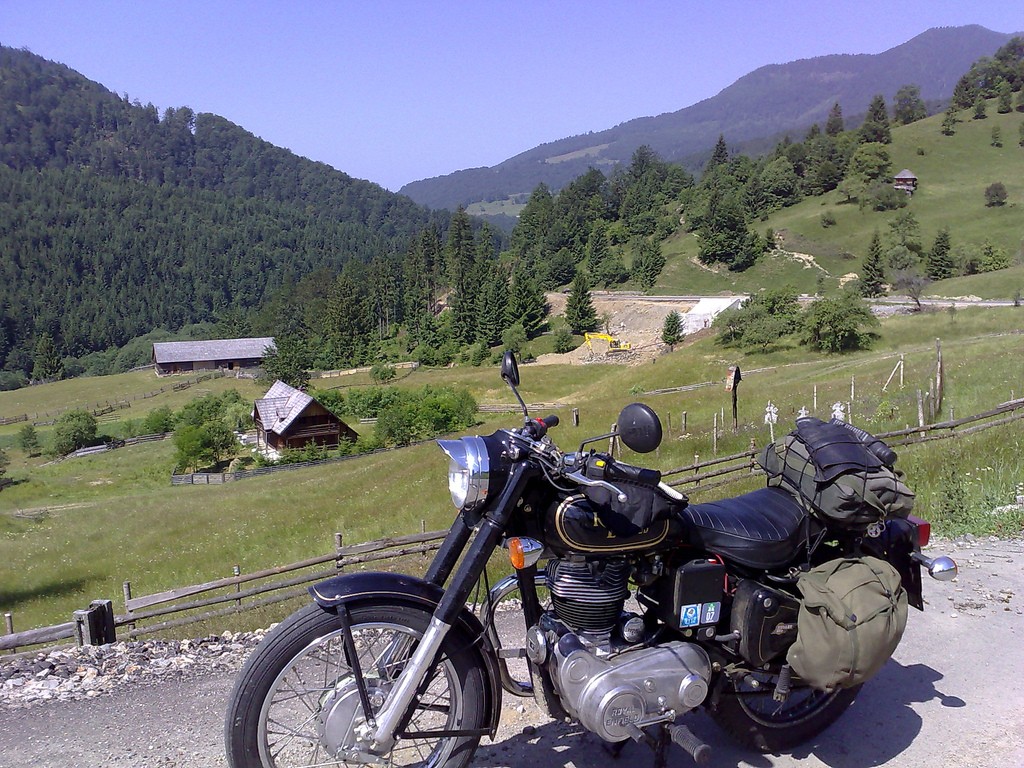 Photo By: Henri Bergius
The region's most famous road is arguably the Transfagarasan Highway, it was built at the order of the former Romania dictator Ceausescu, and the beautiful winding road takes you through the breathtaking scenery of the Fagaras Mountains. Along your journey – in addition to visiting some of the major cities – you might like to head to the Turda Gorge, Turda Salt Mine, Peles Castle or Bran Castle aka "Dracula's Castle." We do have to mention that Bran Castle has very little to do with Dracula – the spooky stories associated with the castle are loosely based on Vlad the Impaler, who himself only stayed a few nights.
Remember the distances are vast, and many of the roads are simple one lane paved or unpaved roads that pass through numerous villages and towns. If there is traffic you could spend hours moving short distances, while in other parts the windy roads mean you won't be able to get to high speeds. Always factor in that you might be sharing the road with horse carts, which in a region of the world with a decidedly slower pace of life, this is actually one of the beauties of adventure travel in Transylvania.
Experience Remote Village Life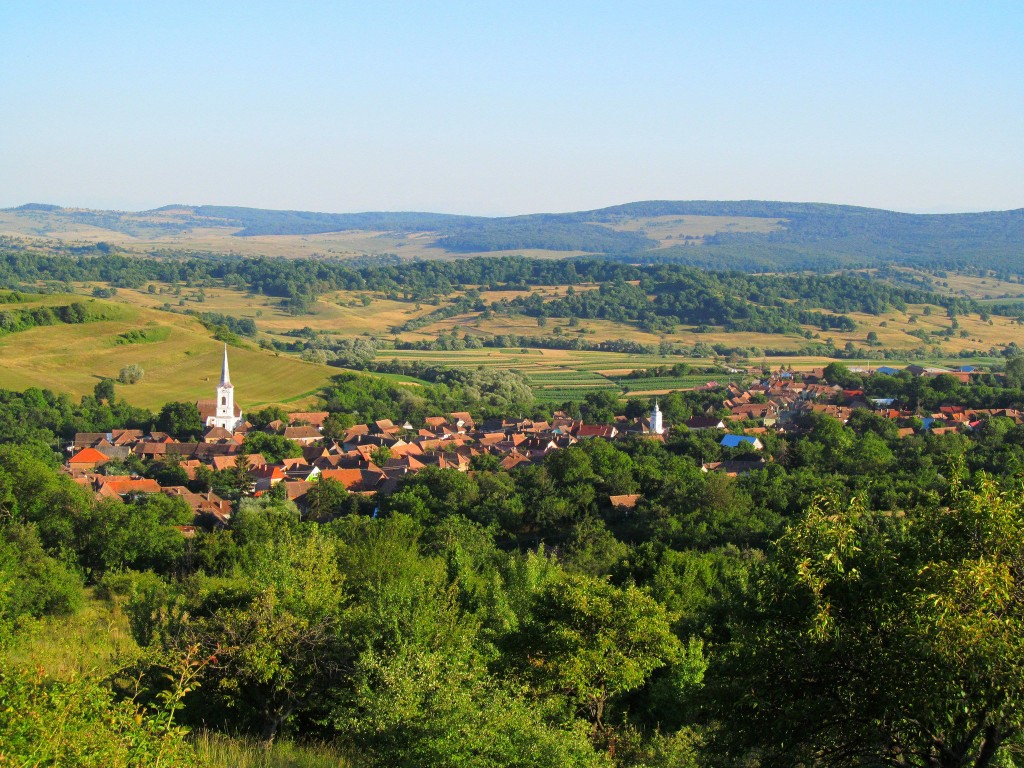 Photo By: lraul06
Of course, it's worth seeing bigger cities like Sighisoara, Cluj-Napoca, Sibiu and Brasov, however, it's also worth heading off the beaten path to see a more traditional way of life. Many of these smaller cities and towns have accommodation and public transport links, while villages often don't have much accommodation and limited public transport. As a result, getting there and around by car is recommended if you are planning on doing some exploring. It's likely you'll see people in traditional dress, old-style homes, chickens and animals roaming free, the aforementioned horse drawn carts, and if you're lucky some cultural celebrations like a wedding or seasonal event – complete with live music and lively dancing. Without mentioning specific villages (the entire region is dotted with villages) it's worth seeing some Székely villages in eastern Transylvania and some Saxon villages in the southern regions, while there's a vibrant Roma Gypsy culture too. Also, don't forget about the medieval imprint that is peppered over parts of Transylvania waiting to be discovered.
Now that you know that yes Transylvania is a real place, and that it's not really the home of Dracula (although Prince Charles does like to stay in Transylvania sometimes), it's time to head off – just watch out for the bears…