Adventure Travel Destinations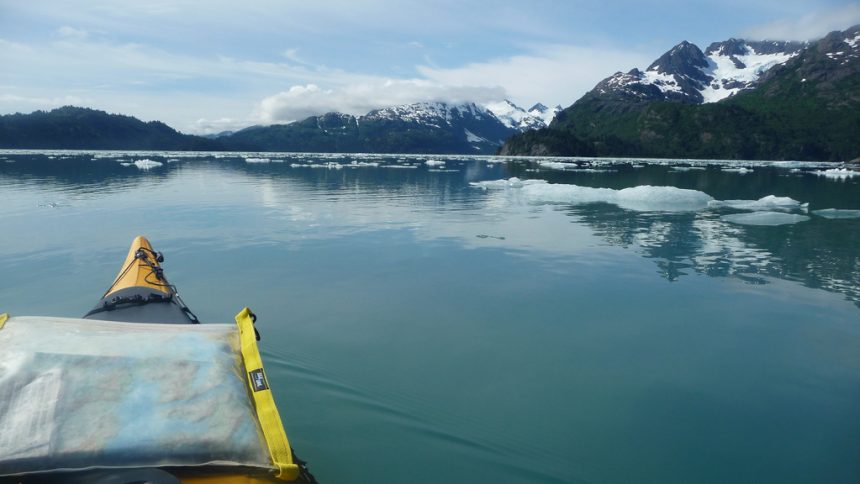 7 Places Best to Explore by Kayaking
December 14, 2017
Kayaking is an ancient activity that has changed tremendously over the years. Originally used by Inuit people for hunting, today's kayaks can be paddled on practically any body of water and in just about any environment. It's been growing in popularity as a great workout and stress reliever. With experiences ranging anywhere between serene and peaceful to perilous and thrilling, kayaking is also one of the most rewarding ways to explore the natural environment that aren't typically reached by other forms of transport. Here are some adventure travel destinations that are best to explore by kayaking.
Norway's Fjords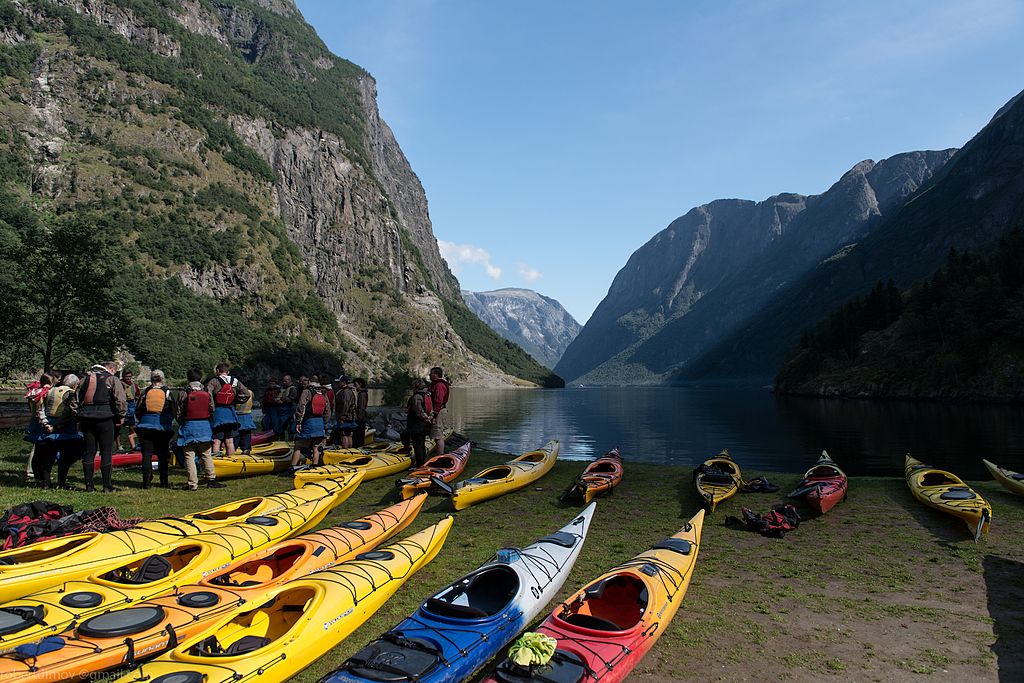 Norways's many majestic fjords and rivers make it a perfect adventure travel destination for kayaking. Because of the immense steepness of the cliffs and remoteness of some locations, a small boat is the best way to explore the area. Sights to enjoy along the way include beautiful coasts, waterfalls and narrow green valleys speckled with charming farms and villages made of distinctively red and white wooden houses. The Norwegian fjords have it all and are suitable for paddlers of all levels.
Kenai Fjords National Park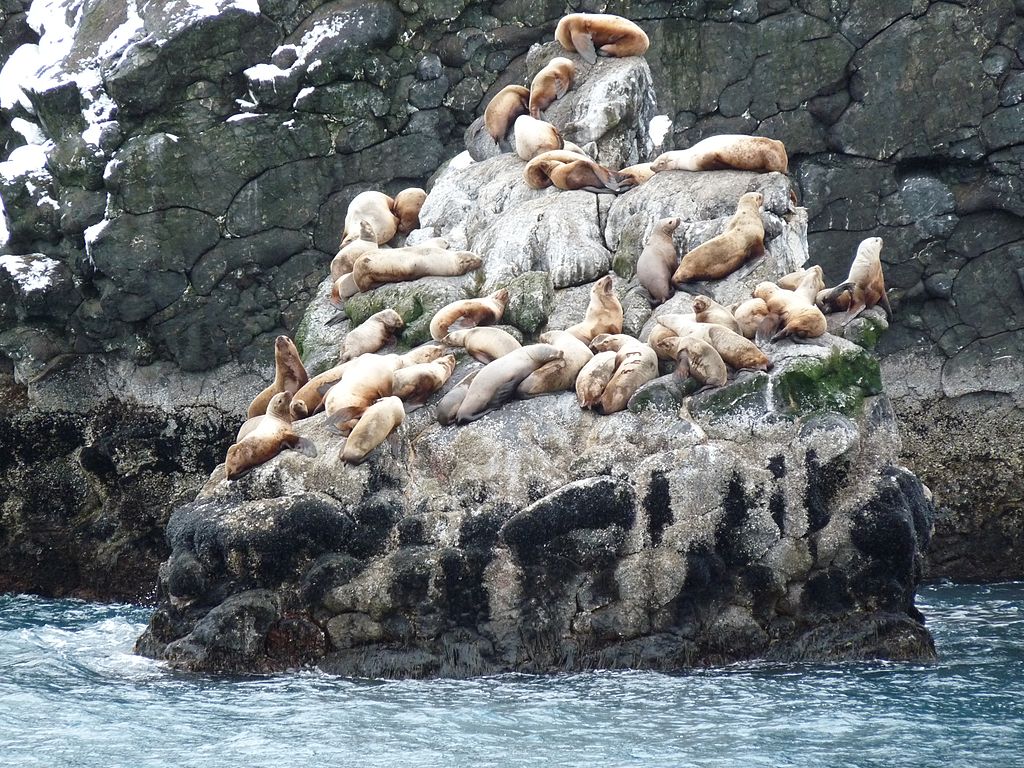 Imagine getting up close and personal with alpine glaciers, rugged cliffs and hidden coves, on turquoise blue waters while puffins and sea otters casually hang about. This is what kayaking in Kenai Fjords National Park and Ressurection Bay is like. Humpback whales, sealions, orcas and lots of bird species can also be encountered on a kayaking tour around these incredible icy sea waters. Navigate your way around massive blue icebergs and get a glimpse of Bear Glacier (from a safe distance) It is the longest glacier in the park, measuring 21 kilometers long.
Ba Be Lake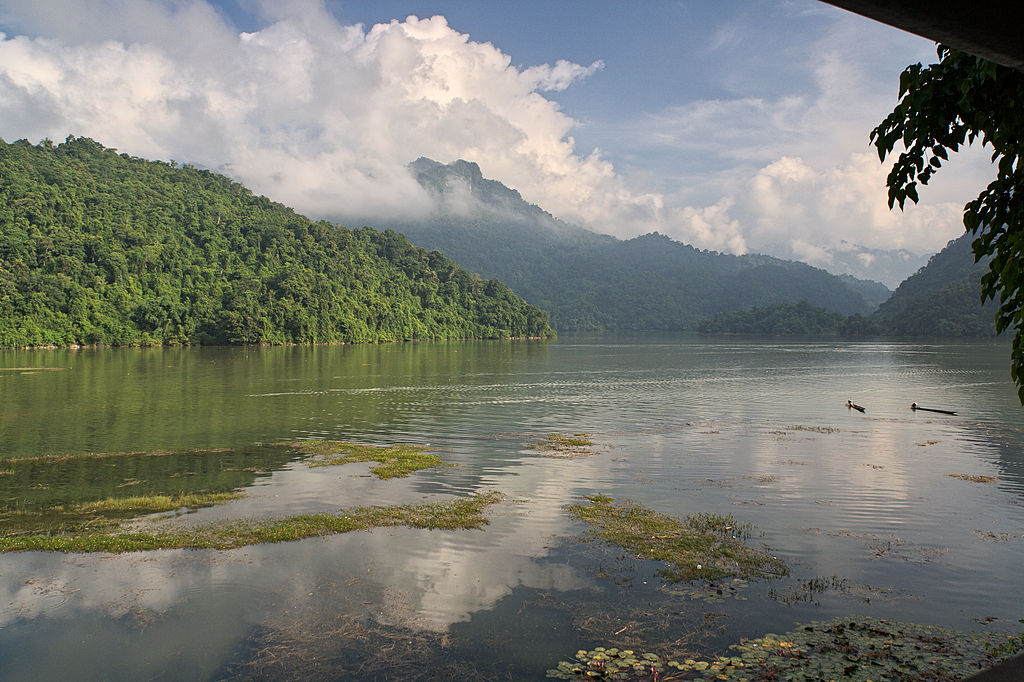 Approximately 150 miles form Ha Noi, in the Bac Kan province of Northern Vietnam is Ba Be Lake, one of the most beautiful and remote areas of the country. Tourist numbers are one of the lowest here. Kayaking is undoubtedly the best way to experience the breathtaking beauty of the emerald Ba Be. Located in the heart of Ba Be National Park and fed by the flows of three rivers, its surrounding limestone cliffs form strange and beautiful shapes.The richly forested area also features a number of huge coastal waterfalls and ancient caves. Visiting this area is also a great opportunity to learn a little about the Tay people of Coc Toc village who live by fishing and the cultures and traditions of Daoa and Hmong ethnic minority groups of Nam Dai village.
Pictured Rocks, Lake Superior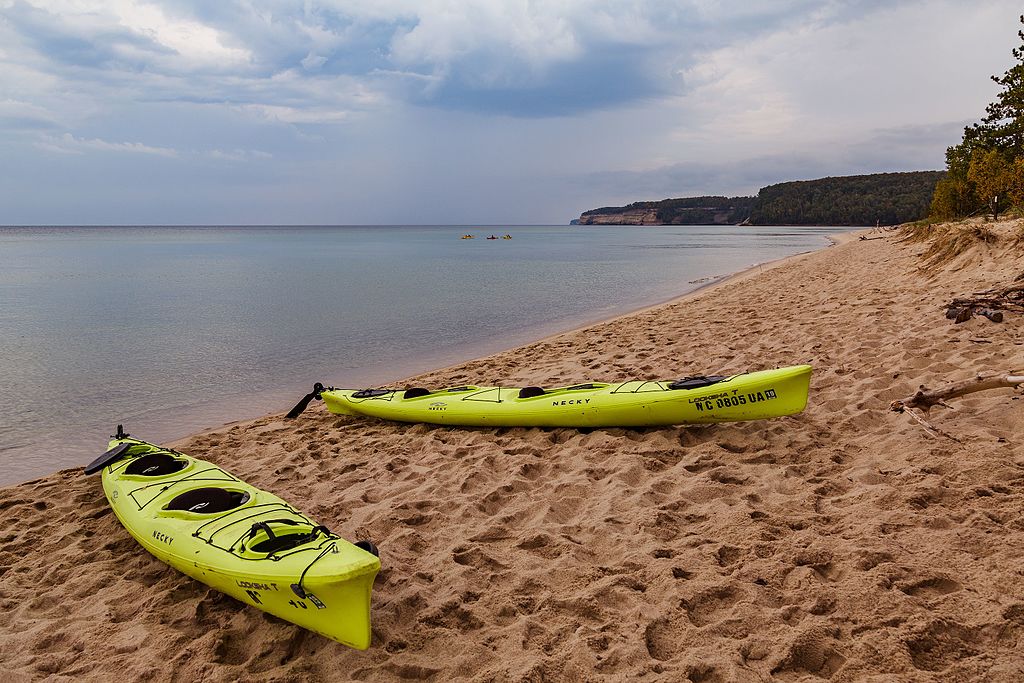 You won't have a better chance to get more immersed in the magnificent natural beauty of Lake Superior than by kayak. The colorful cliffs of Pictured Rocks lakeshore call for an up-close view of the richly stained sandstone and receives almost three quarters of a million visitors each year. However, before you venture out on Lake Superior alone, it is vital to be aware of its sea-like conditions and colder temperatures. Take a class specifically tailored for sea kayaking to learn how to self-recover, paddle efficiently and mitigate the risks out on these clear yet feisty waters. You will need a longer sea kayak for this one. 
Na Pali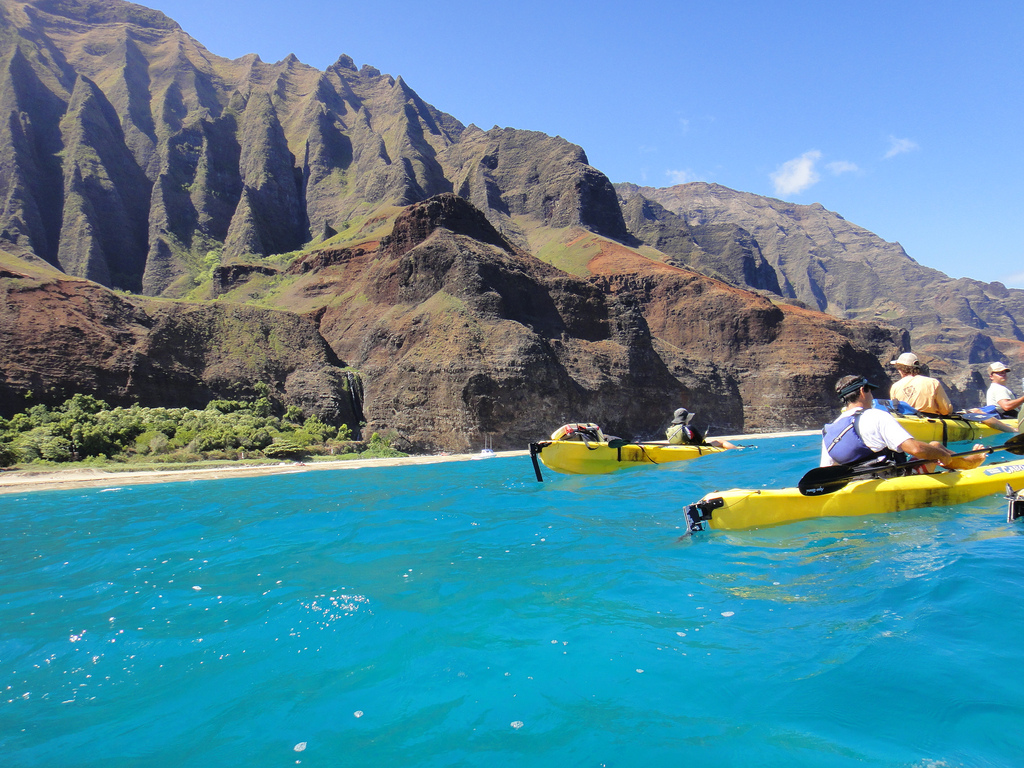 For a slow-paced and immersive kayaking experience, the 27 kilometers of ocean shores along the Na Pali coastline on Kaui is a lush tropical kayaking paradise. Miles of towering cliffs are some of the most dramatic in the world and border the pristine and unspoiled terrain. This iconic coast is not reachable by car and is home to dolphins, seals, and endangered green sea turtles which you might spot swimming through the crystal clear water below your kayak. Refreshingly lacking in hotels and roads, visitors can instead explore waterfalls, sea caves and numerous stunning and secluded beaches. 
The Broken Group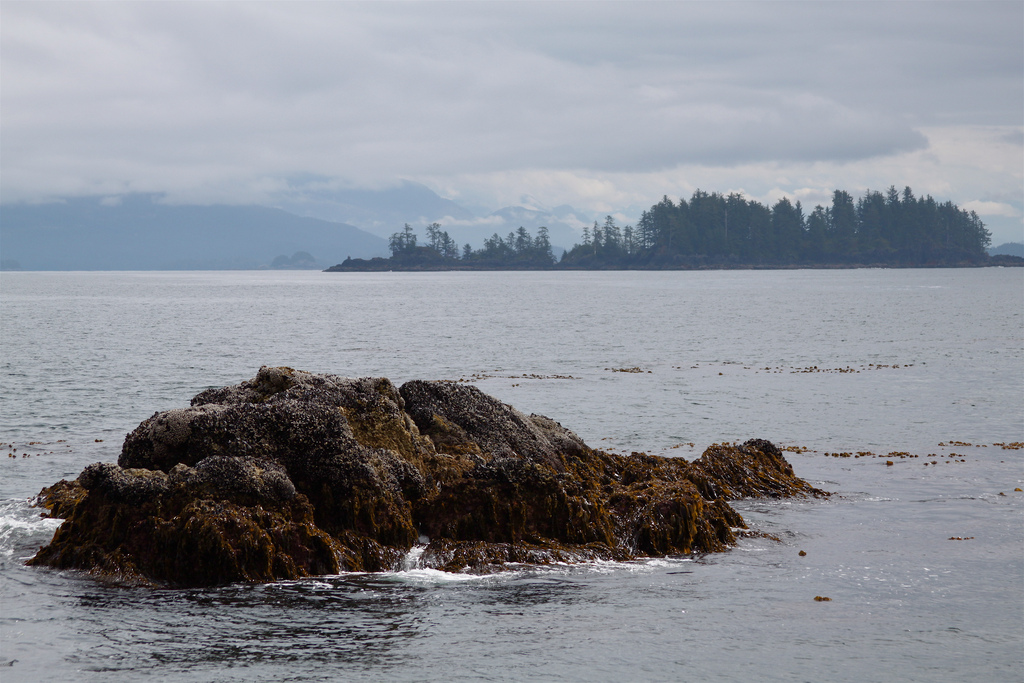 The Broken Group archipelago is the site of over a hundred small islands which can only be reached by kayaking, or other forms of boat-transport. This serenely peaceful cluster of islands rests on the calm water of Barkley Sound in Pacific Rim National Park and is perfect for beginners. For experts, the sheltered water offers unobstructed access to the Pacific.  Deer, bald eagles and sea lions are just some of the animals you'll spot around the pristine waters and on the sandy white beaches.
Menorca's Beaches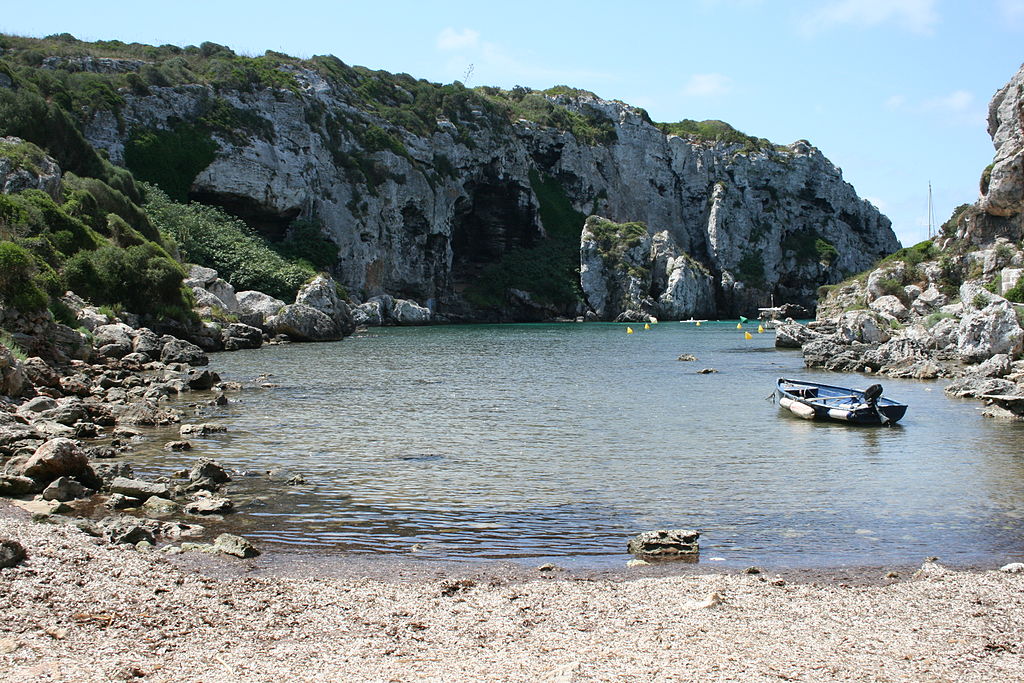 The rocky coast of Menorca boasts an impressive 99 beaches along 216 kilometers. A good portion of these are places best reached by kayak, as they are only reachable by sea, with no road access. For the extreme sea kayaking freaks out there, circumnavigating the coast will take 10 days of kayaking 10 hours a day, or 100 hours. That said, even total beginners can enjoy sea kayaking this fascinating area, with places such as Fornells having flat water perfect for starting out. If you make it to Mongofre bay, you can bivouac on a sandy beach with a gorgeous wooded backdrop, protected from the wind by cliffs and sand dunes.