Adventure Travel in North America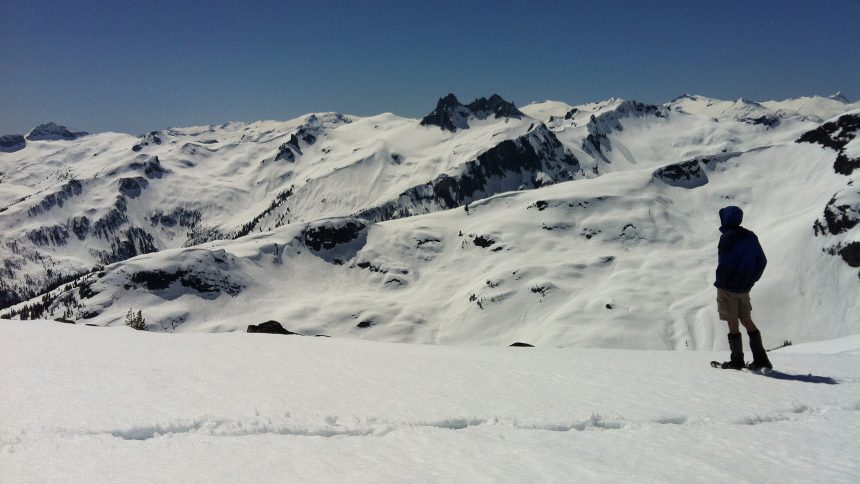 Where to Ski in Canada
November 25, 2015
In the Northern Hemisphere winter is well and truly getting underway, and with the drop in temperatures comes a distinct increase in the number of your friends jetting off on skiing holidays. Your Facebook newsfeed will soon be filled with your coolest friends heading skiing or snowboarding everywhere from the Alps to Aspen. But, if you're heading to North America, make sure you drop by the home of the maple leaf and maple syrup, because Canada is home to some of the top spots to go skiing and/or snowboarding. Don't panic if you have no idea where to start, we've done the homework and we've put together a handy list for exactly where to ski in Canada.
Whistler Blackcomb
Located on the west coast of Canada in British Columbia, Whistler is one of the top destinations for skiers and snowboarders from all over. The ski area is one of the largest in the world with more than 8000 acres of snow-covered slopes, including more than 200 marked trails! The lift passes include access to the Whistler and Blackcomb mountains and there's a convenient gondola linking the runs down both Whistler and Blackcomb. Whilster also offers cat-skiing (where a snowcat transports people to deep powder, remote areas), heli-skiing and cross-country skiing for those who want to take their winter sports to the next level. Don't think you'll get board, with almost 40 lifts, two 11 kilometer runs, a handful of fun parks, and three glaciers you could pack a whole ski season with adventure. For those that are more interested in what's happening off the slopes, the Whistler Village is a great spot for a stroll, a coffee, shopping in the various upmarket boutiques and of course a buzzing nightlife. If you want to change things up you can also go winter ziplining, dog sledding, snow shoeing and ice climbing among many other winter extreme sports offered at Whistler.
Sun Peaks
Sun Peaks is the second largest ski resort in Canada with more than 4000 acres of skiable terrain. Most runs are blue, although there is a small number of green (easy) runs, while about 30% of the runs are black diamonds – for the experts. Then there's 36 kilometers of groomed Nordic Trails (which are cross-country has opposed to downhill trails), and 14 kilometers of general off-piste trails. For snowboarders there's a fun park with jumps, rails and boxes. One of the cool things to do is grab a First Tracks pass, which allows you to get up onto the freshly groomed slopes before anyone else!
Banff
There are three ski areas associated with Banff (in Alberta) and all three can be covered by the one Tri Area lift pass, these are: Mount Norquay, Sunshine Village and the Lake Louise Ski Resort. The third is actually some 65 kilometers away, so from the town of Banff itself you'll be doing quite some travelling! There are shuttle busses though taking you between the three ski areas and Banff itself. The three ski areas have about a third each of easy, intermediate and advanced pistes so there's something for everyone no matter what level you're at. The Banff National Park, as it backs onto the Canadian Rockies, also offers plenty of opportunities for back-country (aka off-piste) skiing. For extreme skiers, don't forget to check out Delirium Dive at Sunshine Village.
Le Massif de Charlevoix
Le Massif de Charlevoix is located in Quebec, and it offers some of the biggest vertical drops east of the Canadian Rockies. There are more than 50 trails here, and it's not for the faint hearted – with more than 50% of these consisting of black (difficult) or black diamond (very difficult) runs.
Fernie
Fernie is blanketed in snow each winter making for perfect conditions for skiers and snowboarders. The ski area has more than 140 named runs plus five alpine bowls and tree skiing available, plus there's 14 kilometers of groomed and track-set back country trails. For extreme skiers there are plenty of black diamond and double diamond runs you can explore for days on end. One of the great benefits of Fernie is that there is plenty of accommodation (think romantic ski chalets) within easy access of the lifts so you can pretty much ski out the front door and be in the thick of it! The Fernie Alpine Resort also has a pretty cool reputation among Canadian locals for its brilliant après-ski. Think the famed Canadian pubs and bars. Giddy up!
Kicking Horse
The Kicking Horse Mountain Resort has an immense number of runs (more than 120 to be pretty exact). No only that 60% of the runs are classed as "advanced" or "expert." They dub themselves the "Champagne Powder Capital of Canada," which promotes that fact that Kicking Horse has very smooth and dry snow – good for skiing. Located west of Banff and Calgary, a scenic drive will get you to this ski resort, to kickstart your ski holiday in fine style. So if you're looking for where to ski in Canada, look no further! Do a champagne run, then grab a glass of champagne to celebrate!
Are you a first-time skier or snowboarder? Here's all the basic ski resort lingo you need to know before your first ski trip.
Need more inspiration on where to go skiing or snowboarding? Check out our other recent articles:
Where to ski in France
Where to ski in the Swiss Alps
Where to ski in Austria
Top 5 places to ski in Europe
Where to ski in Poland
Where to ski in the Baltic States
Where to ski in China
Where to ski in Japan
Where to Ski in the USA