Adventure Travel Destinations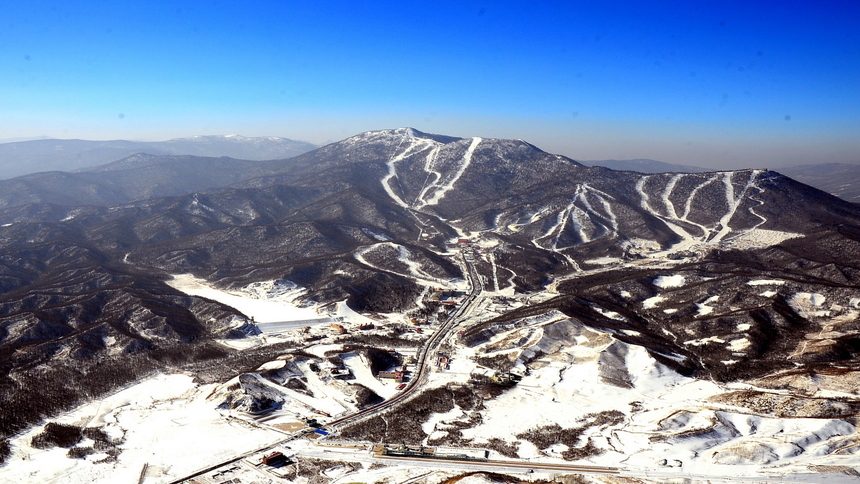 Where to Ski in China
November 27, 2015
If you are looking for a place to go skiing this winter outside of Europe, why not head to China? This East Asian country, though not a very well-known destination for adventure travelers, is usually covered in snow in its northern side during the winter. You may not be able to compare the skiing experience with that of France or Switzerland, but still skiing in this huge country is worth a shot. You will get to know about some of the top skiing destinations in China here.
Beidahu Ski Resort
Beidahu is one of China's premier ski resorts, with nine peaks with an altitude of 1200 meters. The resort is located in Jilin province. This resort hosted the 2007 Asian Winter Games, and there are alpine ski trails, cross-country skiing trails, ski jumping platforms and free style skiing area for skiers from all experience levels. There are huge mountains surrounding the resort from three sides, for which the winter wind is not very strong here. Besides excellent skiing facilities, this place is also famous for its breathtaking natural beauty.
Changbaishan Ski Resort
Mt Changbaishan is one of the most picturesque mountains in China. The Wanda ski resort, situated in Antu city and at the west slope of the mountain, is the largest Asian ski park. There are 43 Olympic-grade skiing trails for beginner, intermediate and advanced skiers. The trails stretch for a total distance of 30 km. The resort is surrounded by a number of international brand hotels. There is also a lake, a river and many hot water springs around that add to the resort's attraction.
Nanshan Ski Resort
Located at a driving distance of 1.5 hours from Beijing downtown, Nanshan Resort is one of Beijing's largest and prettiest ski resorts. It also showcases the first international standard half-pipe, an advanced mogul trail and the first snow football field in China. There are experienced trainers and imported technology that makes the place one of the best ski destinations in China. This place is great for skiing no matter whether you are a beginner or an advanced skier, snowboarder, snow tuber or water skier. You can also get a glimpse of the Great Wall on your way there.
Wanlong Ski Resort 
Other than Nanshan, another great skiing desination near Beijing is the Wanlong ski resort in Heibei province. This resort is frequently used as a training base for skiers from neighboring countries, and it presents a vast range of slopes for skiers of all expertise levels. The resort is one of the newest ones in China, with advanced equipments.
Yabuli Ski Resort
Yabuli ski resort is another large and great ski resort in China, with 20 miles of ski slopes in a national park. If you take a flight, it takes around five and a half hours to reach the resort from Beijing. Located in the Heilongjiang province, this place has all the modern equipments, lifts and gondolas necessary for skiers from every level and age. Yabuli's alpine ski slope is the longest one in Asia. The resort hosts the Ice and Snow Festivals from late December through late February every year. If you are planning to ski in China this winter, you should not miss this place.
Are you a first-time skier or snowboarder? Here's all the basic ski resort lingo you need to know before your first ski trip.
Need more inspiration on where to go skiing or snowboarding? Check out our other recent articles:
Where to ski in France
Where to ski in the Swiss Alps
Where to ski in Austria
Top 5 places to ski in Europe
Where to ski in Poland
Where to ski in the Baltic States
Where to ski in Canada
Where to ski in Japan
Where to Ski in the USA