Adventure Travel in Eastern Europe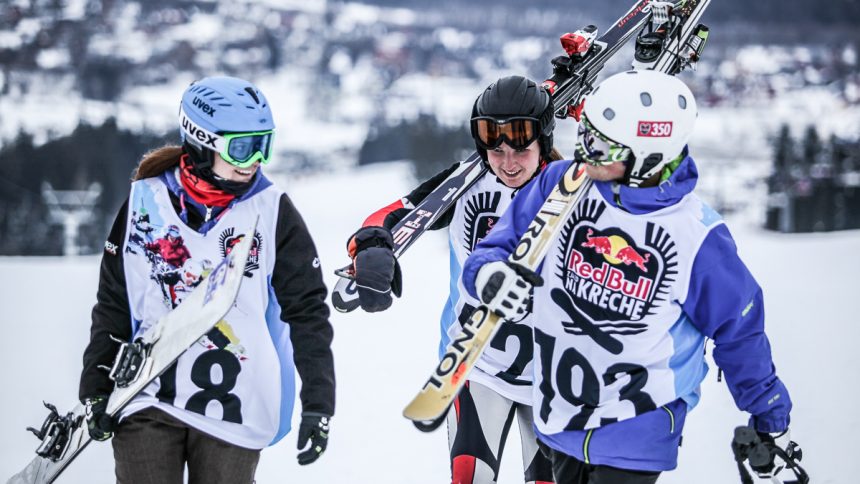 Where to Ski in Poland
November 18, 2015
When it comes to skiing in Europe, it might not be the first country to come to mind (who can compete with France and Switzerland, right?) but Poland should not be underestimated for the ski resorts it contributes to the European winter experience. Most skiing in Poland is centered in the south, where the Tatra Mountains provide great snow conditions. The famous city of Krakow is the most popular in the area with many using it – or nearby Zakopane – as a springboard to ski or snowboard the surrounding ski resorts. With its friendly charm, plenty of history, quaint cities and villages, and plenty of room on the slopes, Poland could be just the skiing destination you're after – plus, your wallet will thank you!
Białka Tatrzańska
Located about 100 kilometers from Krakow and about 20 kilometers from Zakopane in southern Poland, the Kotelnica ski resort here is known for its long, friendly and gentle slopes – best if you're a beginner or intermediate skier or snowboarder. There's ample cross-country (off-piste) skiing for the more adventurous and experienced skiers and boarders. And after a day on the slopes there are also thermal baths and spas to relax your tired muscles in. Other winter sports to try here is snowmobile riding and ice skating. The village, which usually has a couple of thousand inhabitants swells during winter to accommodate all the snow-lovers flocking to the resort, so there is a nice restaurant and bar life also.
Zakopane
Zakopane is a top tourist attraction in Poland all year round but more so during winter when the surrounding slopes bring thousands of skiers and snowboarders to the region. There are various ski centers (Nosal, Szymoszkowa and Harenda) catering to everyone from beginners to experts. Remember many of the ski slopes have no snow cannons, only organic snow, so depending on snow fall and weather conditions the slopes can be closed. For confident skiers or snowboarders, it's also possible to go cross-country skiing or ski touring in the Tatra National Park along marked trails. If you have time, check out nearby Witów with its snow park.
Szczyrk
Located in the mountain range of Beskid Śląski, the mountains here promises good conditions because it's sheltered from the wind, yet has some sun exposure. With more than two dozen ski lifts (more than anywhere else in Poland), it also offers better skiers a more than 700 meter descent good skiers will really enjoy. There are 40 kilometers of groomed pistes, and a further 40 kilometers of cross country skiing (when the off-piste routes are combined). Krakow and Katowice airports are both about two hours drive away for relatively easy access for those flying in from other countries. It's near the borders of both the Czech Republic and Slovakia should you wish to explore further afield in the region as well.
Karpacz
The Kopa ski resort in Karpacz (very close to the border with the Czech Republic) is unlike some of the other ski spots in Poland because it offers man-made snow to ensure good conditions during the entire ski season. There are a handful of ski lifts with predominantly intermediate and advanced slopes. Karpacz is one of Poland's most important ski-centers for skiers, snowboarders, ski jumpers and winter hikers. Located in the Karkonosze Mountains, it's becoming an alternative to the Alps for people who want more wallet-friendly skiing opportunities.
Jurgów
Jurgów is a quaint little village and the ski resort of Hawrań offers about 5 kilometers of blue, red and black runs. Bialka Tatrzanska (mentioned above) is only a couple of kilometers away, as is Bukowina Tatrzanska, so Jurgów is perhaps a good base for skiing various nearby resorts over a number of days. It's also possible to easily cross the border to two nearby ski resorts in Slovakia, which can be found about 10-15 kilometers away. While in Jurgów check out the view from atop Górków Wierch Hill.
If you're in Poland for a skiing holiday toward the end of 2015, you might want to travel north through the Baltic States, if so we recommend hopping aboard the Baltic Run, find out more here.
Are you a first-time skier or snowboarder? Here's all the basic ski resort lingo you need to know before your first ski trip.
Need more inspiration on where to go skiing or snowboarding? Check out our other recent articles:
Where to ski in France
Where to ski in the Swiss Alps
Where to ski in Austria
Top 5 places to ski in Europe
Where to ski in the Baltic States
Where to ski in Canada
Where to ski in China
Where to ski in Japan
Where to Ski in the USA