Extreme Sports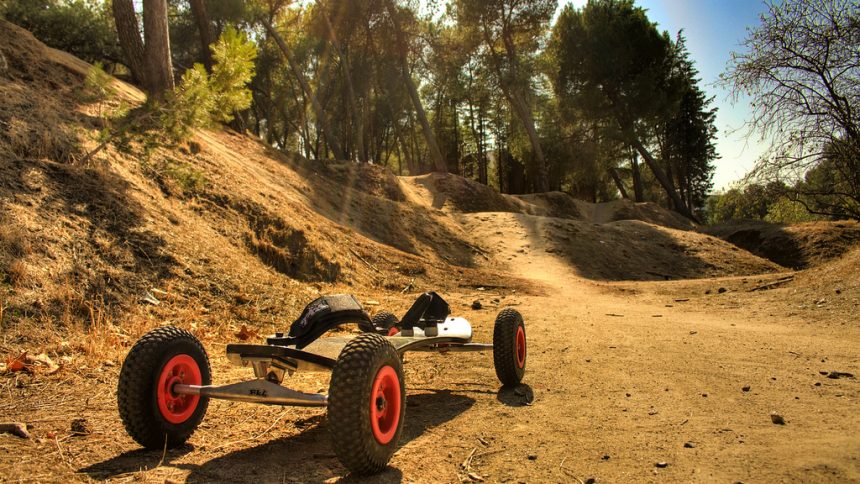 A Beginner's Guide to Mountainboarding
January 17, 2018
Originally deriving from snowboarding, mountainboarding AKA dirtboarding, is a somewhat unknown sport with a range of attractions nonetheless. Having been around for two decades, today it is a well-established sport with its own culture and practiced in over 30 countries. If you haven't heard of it though, you're not alone. Find out just why you need to try this super-fun niche sport in this beginner's guide to mountainboarding.
What is a mountainboard?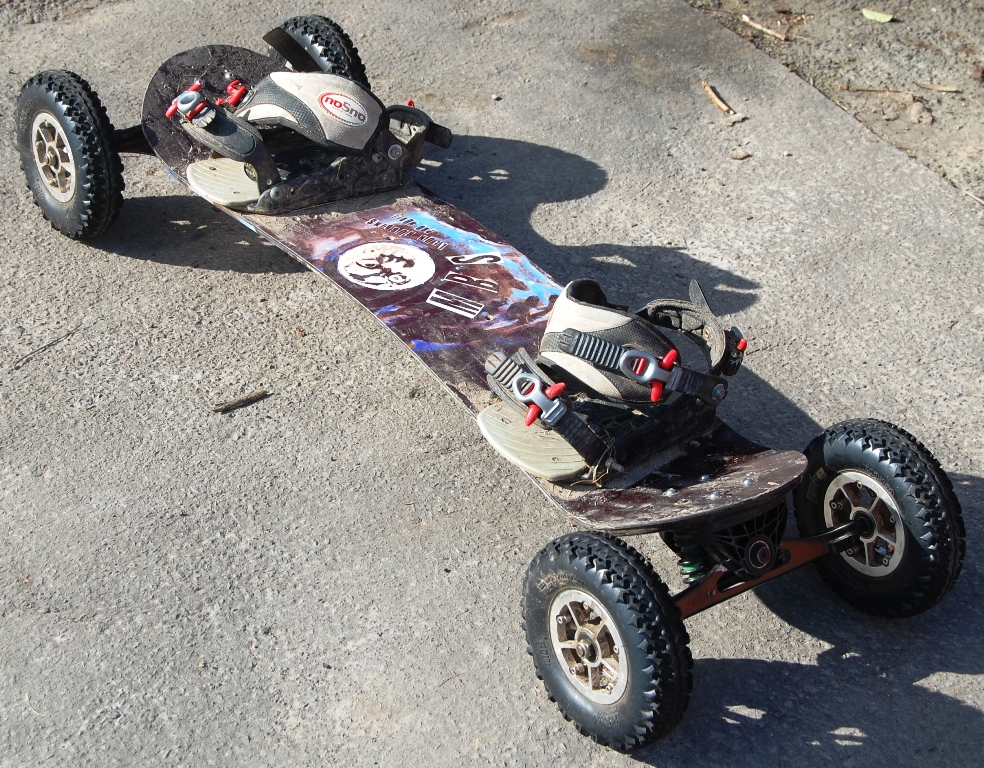 Essentially, a mountainboard is a something of a cross between a snowboard and a skateboard. The deck is usually made of wood or kevlar, for higher range models and is similar to a snowboard's. Mountainboards feature an adjustable turning system, air-filled knobby tires and an open-heel binding system. Additionally, mountainboards can often be outfitted with a hand-held brake. Brand names include but are not limited to Exit, Scrub, Trampa, MBS, and noSno. This handy guide from mountainboarding.uk.com outlines the main considerations for choosing a board. Prices range from $150 for an entry level board with brake system  to $600+ for the most tricked out professional downhill, race, or freestyle boards on the market.
Who can do it?
It's pretty easy for most as long as you have reasonably good balance. Generally, if you can snowboard, surf or skateboard, then you can mountainboard. Most first timers are up and running confidently within their first hour. Getting assistance from a qualified instructor will help you get into mountainboarding safely and without hassle. It's better to go slow and consistently than try to dive head first into technical riding, and risk hurting yourself. As far as extreme sports go, mountainboarding can be as extreme an experience as your imagination allows.
Steering and Stopping
You steer a mountainboard by carving toe-side and then heel side, making what are known as "J turns". To stop, you turn the board sharply uphill or use your hand-held V brake.
Where to do it
Despite the name, you don't need a mountain to try mountainboarding. In fact, it can be practiced almost anywhere, only requiring a 5 degree slope to garner enough speed for carving (turning). Grassy hills are recommended as ideal terrain for learning.
You might like to check out a dedicated mountainboarding center and meet other mountainboarders in the process. There are a number of mountainboarding centres across the U.K. and in the U.S. MBS is the pioneering company. You can find a great list of centers in Europe here.
Variations of Mountainboarding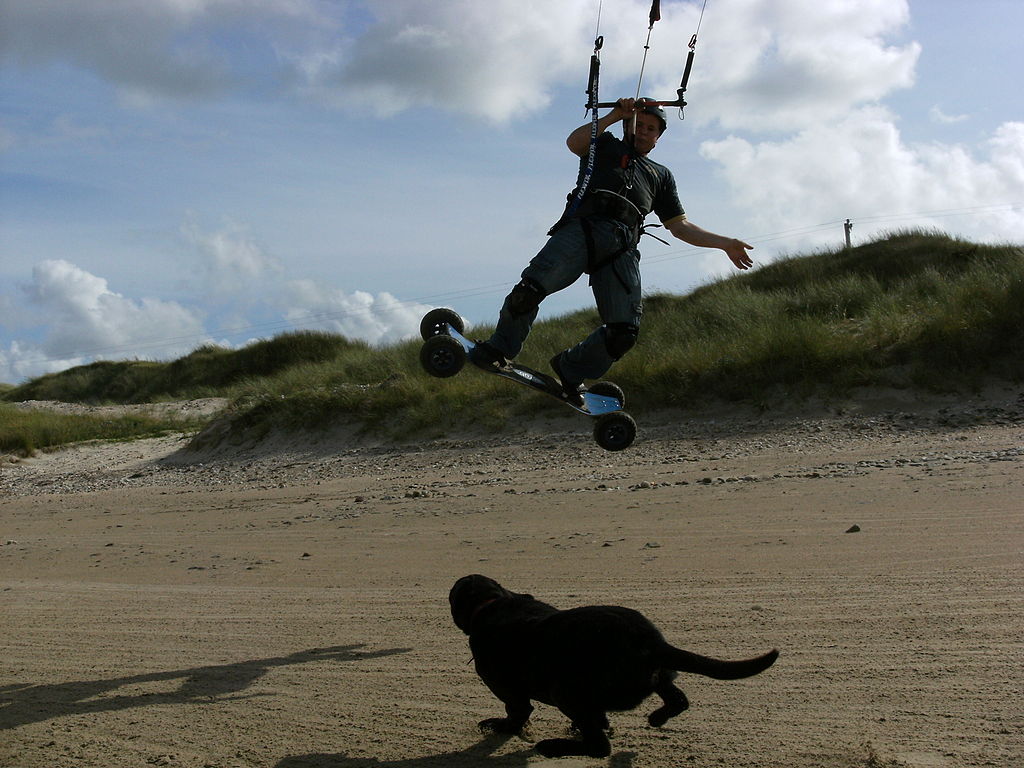 Photo by: Comhar License: CC
A sport in its own right, land kiteboarding combines mountainboarding with kitesurfing, utilising the power of wind but on grass, dirt or firm sand instead of water.
Bordercross racing is usually done with 4 riders simultaneously boarding down the same narrow dirt course in a race to the bottom. Obstacles designed to challenge the riders' abilities include banked turns, jumps, drops, rollers and steep and flat sections. It makes for a great spectator sport as it is very fast and features a lot of wrecks.  
Freestyle riding centers around catching air and is one of the most popular forms of moutainboarding. Mountainboarders compete against each other in freestyle events, performing grabs, spins and flips. Rail rides are common and give riders the chance to score more trick points.