Adventure Travel Destinations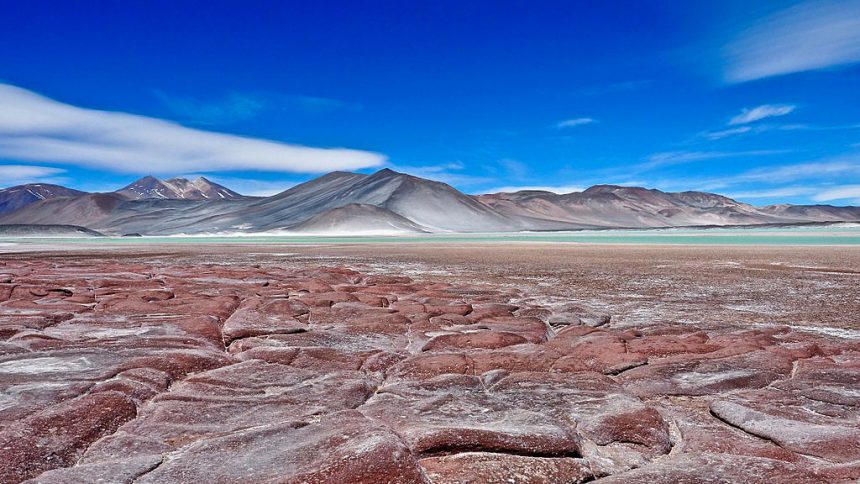 5 of the Best Deserts for Adventure Travel
January 3, 2018
Despite their barrenness and inhospitality to life, there is something enchanting about the world's great deserts that draws waves of visitors willing to brave the heat and lack of water. In fact there's more to do in the deserts than you might think. Whether it's 4×4 motoring adventures, sand boarding or camel back riding you're looking for, these desert destinations will take you off the beaten track. Find out more about five of the best deserts for adventure travel and why everyone should travel to the desert at least once. 
Joshua Tree National Park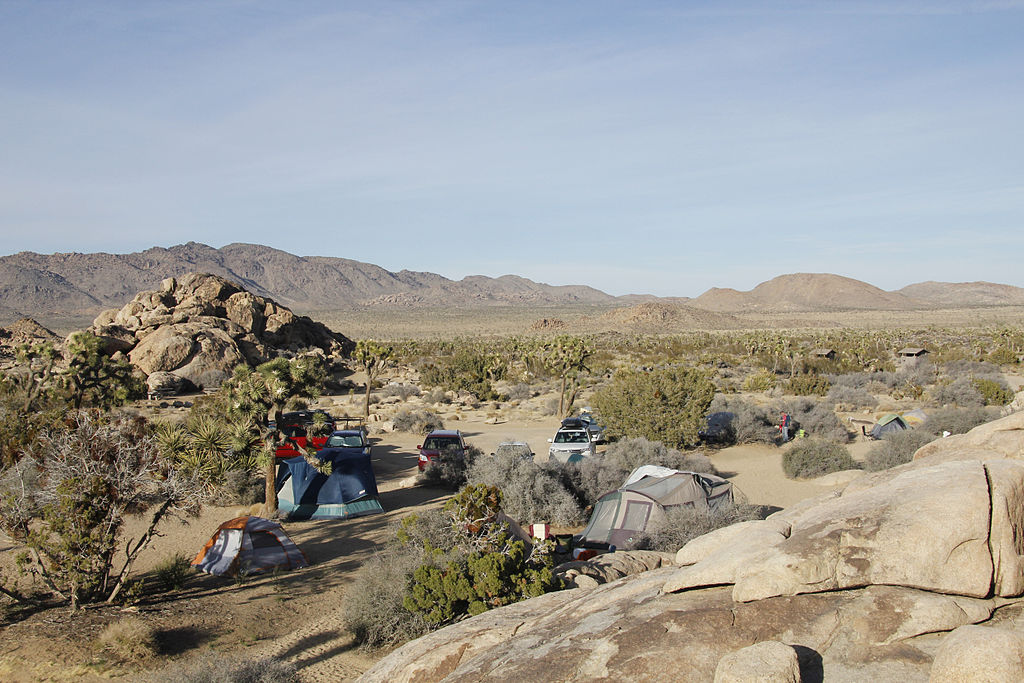 The Joshua Tree National Park is actually the meeting point of two diverse desert ecosystems, namely the Mojave and the Colorado. At over 790,000 sq. acres, it is bigger than Rhode Island and one of the United States' most well-known and loved national parks, its incredible lands are formed by strong winds and occasional bouts of torrential rain. This is a prime destination for climbing, bouldering and highlining, drawing over a million outdoors enthusiasts from all over each year. Try to arrive early in the morning as you may find yourself in a 4×4 traffic jam trying to enter the park from noon onwards.
The park is one of the best deserts for adventure travel and camping under the stars, with no less than 300 campsites. The fee is usually $15 per night. The lack of drinking of water available in the park is an obstacle, so you need to come prepared. Bring more than you think you need. You will also need to bring your own food too as there are no restaurants, supermarkets, cafes or bars inside the park. In fact, even the town of Joshua Tree is devoid of capitalistic super stores, fast food chains, parking lots and strip malls. This is because the residents work hard to retain the town's authenticity, and so the town hasn't changed much appearance-wise since the 1960s. You can enjoy some art galleries, live music venues and quirky shops in the "Downtown" area.
The Kyzylkum Desert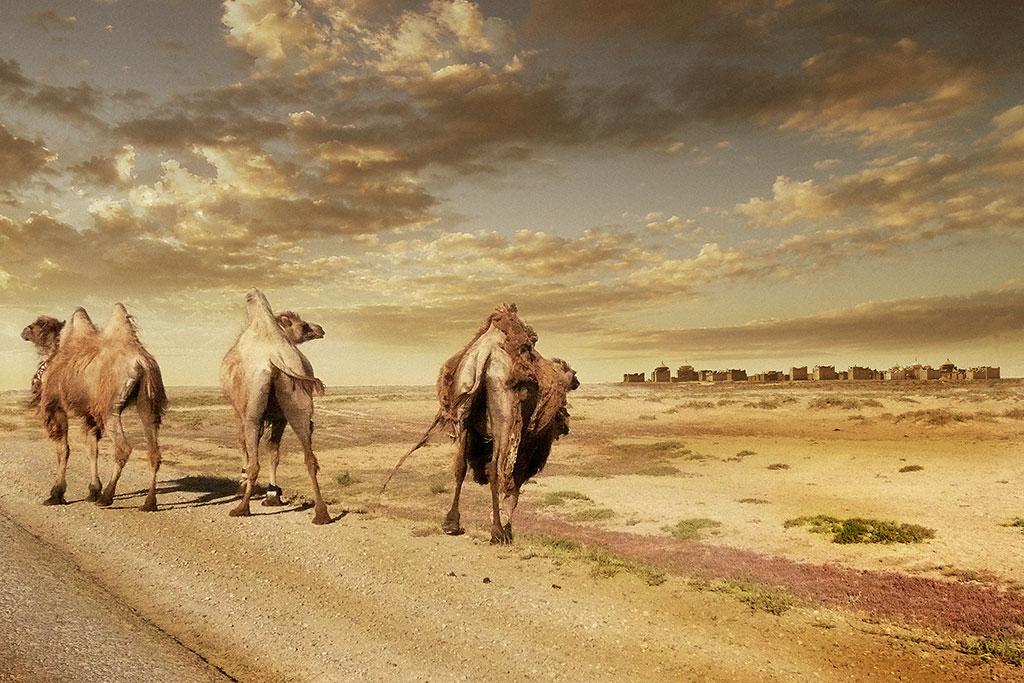 The Kyzylkum desert (from Turkic meaning "red sand") is an immense 300,000 sq. km expanse tucked away in Central Asia. Most of it lies in the territory of Uzbekistan, with a small portion of it extending into Kazakhstan. Its north-west borders the hollow of the Aral Sea, which has sadly dried up to a fraction of its original size due to irrigation for cotton fields in Uzbekistan.
This is a desert which is hot in summer and cold in winter and though it has large swathes of sand, with drifts ranging from 3 to 30 meters in height, it also features area of greenery that goats and sheep can be found grazing on. The Kyzylkum is home to unique mountain ranges where rich deposits of gold once were.
This is a great place to stay in an authentic nomadic yurt. You can also ride on camelback, an ancient method of getting around while taking in the beautiful desert sights. Just don't expect it to be too comfy up there!
Animal watching is another great activity to do here, with the chance to spot gazelles, black lizards, turtles, foxes, hares, eagles and owls among other fauna. At Aidarkul, a large manmade lake that has become an important refuge for waterfowl, and one of the top birding spots in Uzbekistan. This is also a picnic spot for visitors. The best times to visit are from April to June and September to October.
The Atacama Desert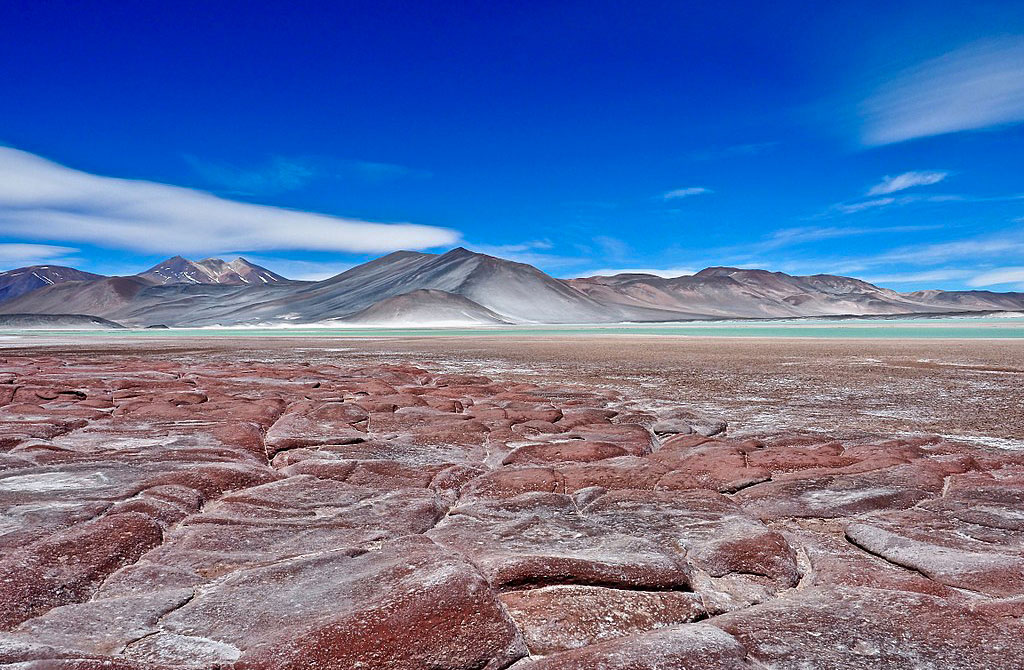 The driest desert in the world, the Atacama consists mainly of salt lakes and sand. Some weather stations here have never even received rain! The Atacama desert's arid environment means there is little human development here and it's a prime adventure travel destination for those wishing to get off the beaten track.
One thing that draws visitors is the desert's fame for being used to film scenes set on Mars in Quantum of Solace, Space Odyssey: Voyage to the Planets and more. This is also where the rare and beautiful desert bloom occurs about once or twice a decade, if enough precipitation occurs. Sandboarding down giant dunes in Death Valley is a must for extreme sports fans. The Atacama is also one of the best places in the world for stargazing, with its cloudless nights and lack of light pollution. While some of the most significant observatories are located here, you can view thousands of starts with the naked eye alone, as well as the pale mist of the Milky Way.
The Namib Desert

The oldest desert in the world and also one of the most beautiful places in Africa to visit, the Namib Desert extends along the west coast of the continent for over 2000 km including the full length of the Namibian coastline, all of which is protected by conservation management. As well as that stunning coastline where the expanse of red sand meets the blue Atlantic waves, the Namib boasts the world's second-highest sand dunes, reaching almost a third of a kilometer high. This majestic desert full of surreal landscapes is perfect for 4×4 adventures. Bring plenty of water and expect it to get hot.
The Sahara Desert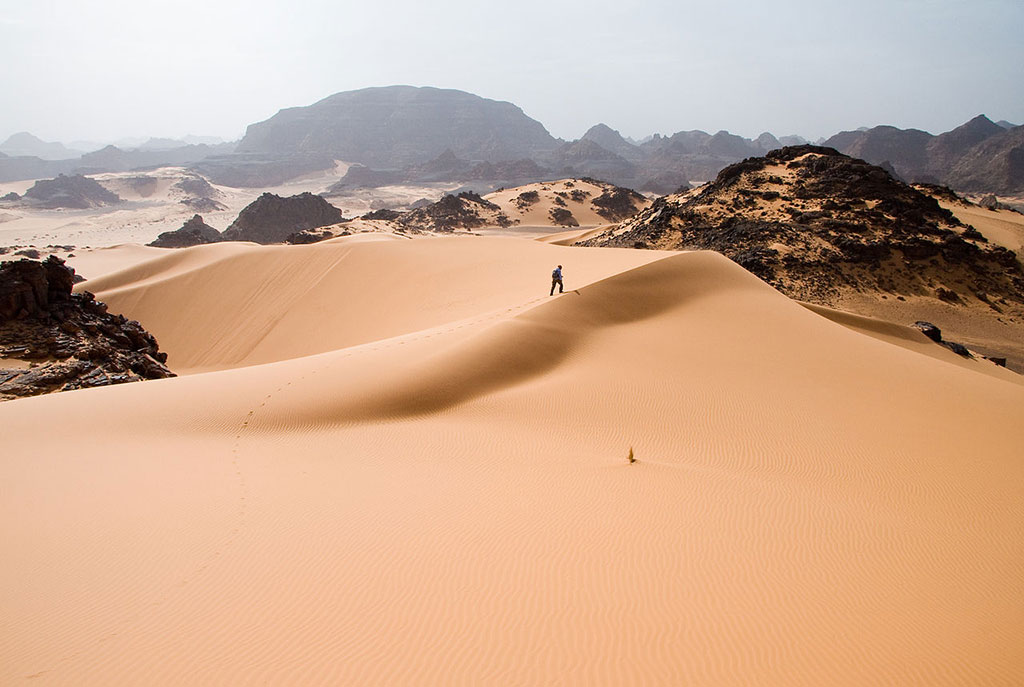 Probably the most iconic of the world's deserts, the breathtaking Sahara stretches across vast swathes of northern Africa including: Algeria, Chad, Egypt, Libya, Mali, Mauritania, Morocco, Niger, Sudan and Tunisia and is the largest hot desert on the planet. While it may appear at first like there is nothing but sand and sky here, there is a surprising amount of activities to do in this magical region of the planet.  
Sandboarding or sand duning, again, is a must for adrenaline junkies. Climbing the sand dune before you whizz down it is more difficult than you might think. Venturing out on camelback is also an option here, as are dirt biking and ATV riding. As not all parts of the desert may be safe, a good idea is to do your research and even go as part of a reputable tour or rally. The Grand Moroccan Escapade, for example is a 9 day long desert adventure that takes you to the Sahara desert on the old Paris-Dakar routes.