Adventure Travel Destinations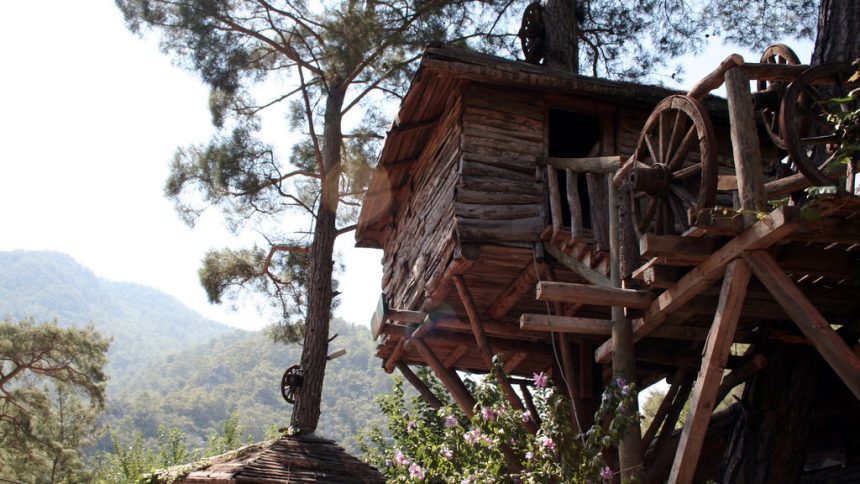 Unusual Nature-Based Accommodation Around the World
December 12, 2017
In breaking adventure travel news, Lonely Planet has reported trends for this year and next that show travelers increasingly booking trips to nature-rich adventure travel destinations. Now more than ever, we are turning more towards nature-based accommodation and adventure. 2018 will likely see a huge increase of this type of tourism as it's clear that increasing numbers of adventure travelers prefer to spend their vacations immersed in nature, with all of its healing and rejuvenating benefits. Read on for some inspiration for where to spend a tranquil respite in natural surroundings, in some of the best adventure travel destinations around the world.
Stay in a Nomadic Mongolian Yurt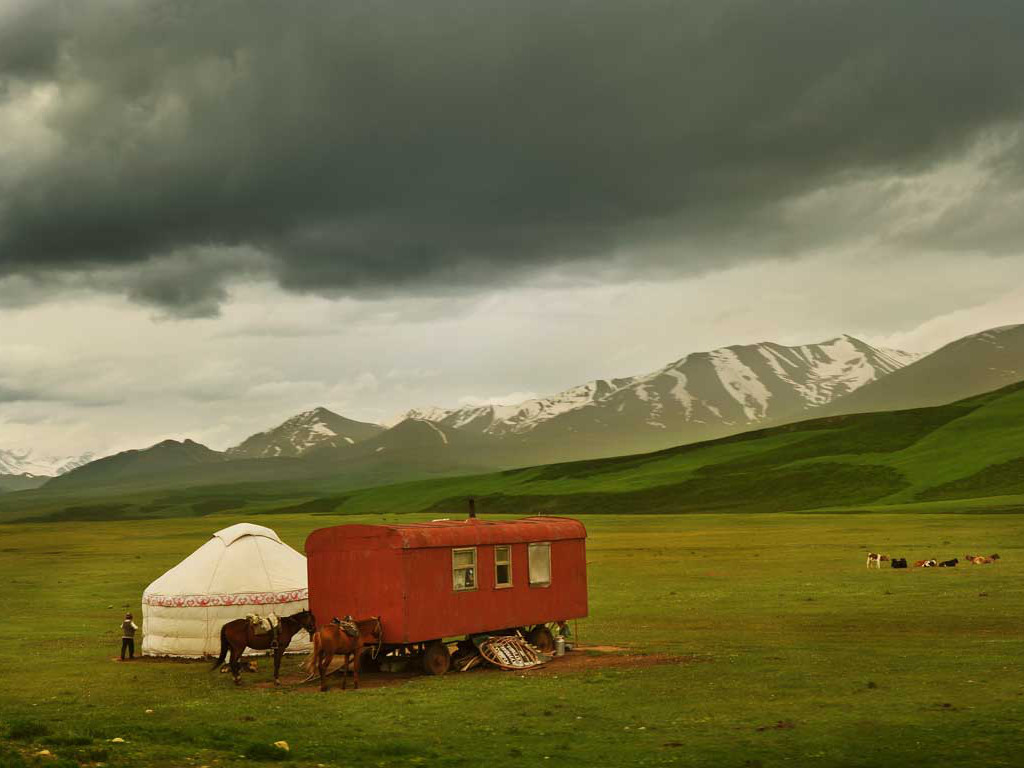 The yurt used is a traditional type of dwelling originating from the nomadic peoples in the steppes of Central Asia and have been a distinctive feature of life in this region of the world for at least three millennia. Essentially, it's a circular collapsible tent with a wood or bamboo frame and a felt or hide covering. The humble yurt is currently experiencing a worldwide craze among tourists. As we enter a new era of travel, more of us are seeking out unexpected and different accommodation types, and the yurt is a prime example of this.
While you can stay in a yurt in locations all around the world, perhaps the most authentic yurt experience you can have is in Mongolia, where it originally comes from. If you like camping but also like sleeping in a real bed with room to stretch out, then you'll probably love yurting. For a real taste of traditional nomadic life in Mongolia out in nature and away from the tourist traps, you can stay with a Mongolian family in a private room in their room by booking here. You can also have the opportunity to stay in a yurt as part of The Central Asia Rally, an epic adventure that encompasses a trek of 5 countries, over 6500 km, in 14 days.
Stay in a Traditional Japanese Ryokan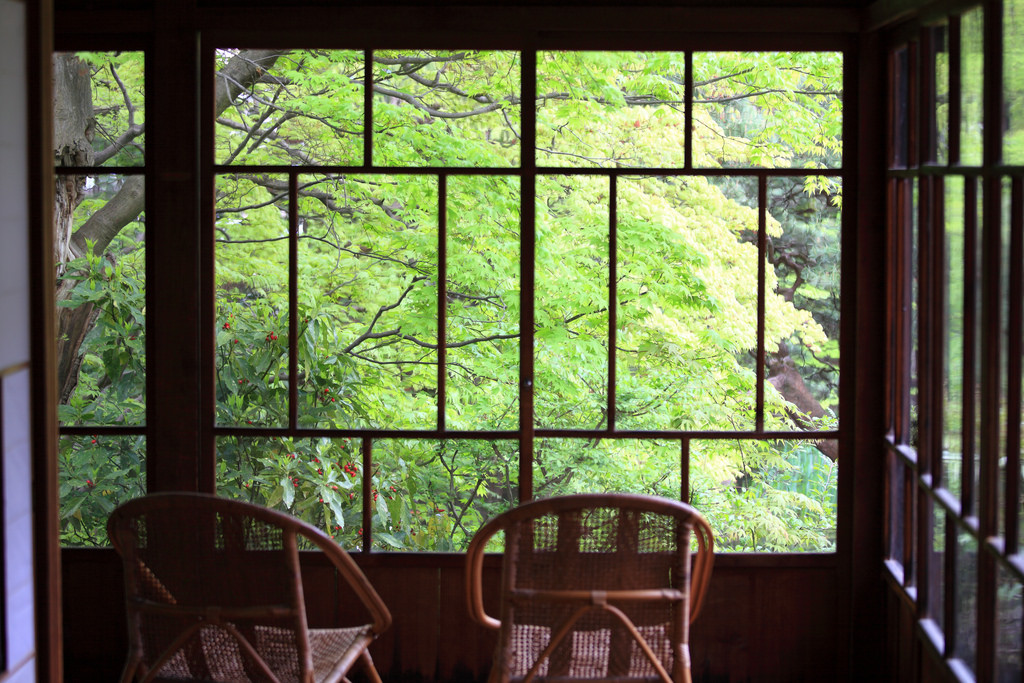 For 2018, ryokans, a name for a traditional Japanese inn, have seen their popularity increase six-fold. Found all over Japan, they are typically located in scenic areas and towns that feature hot springs, and these tend to be the prettiest. The serene lodgings are often at least 100 years old and feature traditional Japanese wooden architecture, bamboo and plenty of greenery.
Minimalism and simplicity are the hallmarks of this type of accommodation and they often offer tatami-matted rooms and futons for sleeping. The level of hospitality tends to be high, with hosts eager to please their guests and the spas that are often housed in the ryokan ensure a blissfully relaxing stay. A great place for staying in a ryokan is Hakone is a beautiful area of mountains with views of Mount Fuji, reachable in just an hour from Tokyo by train.
Stay in a Treehouse Hotel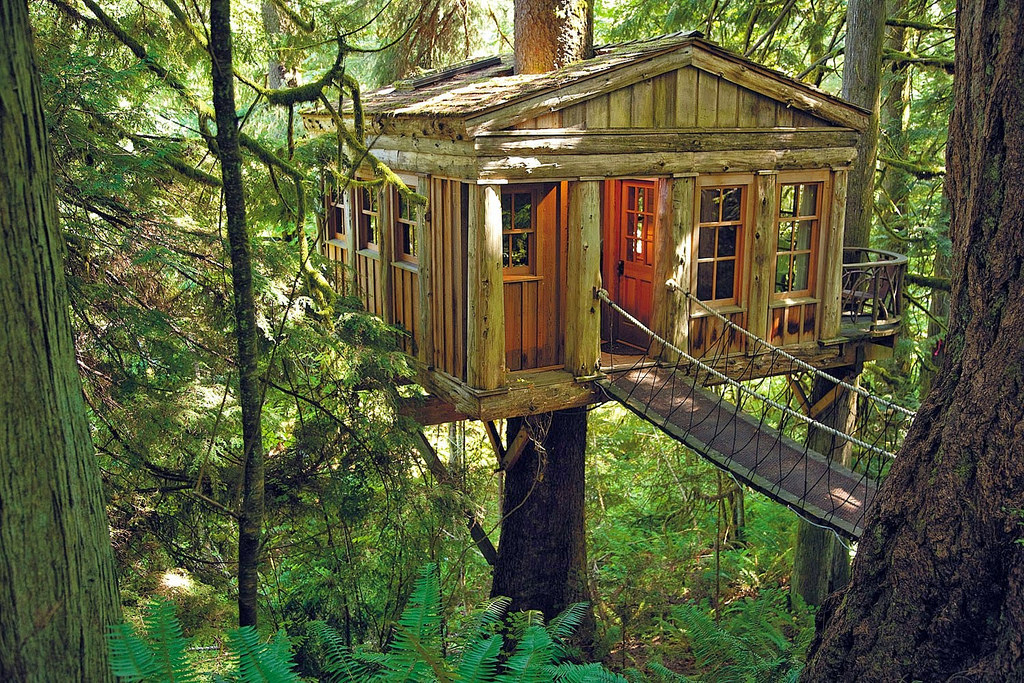 Treehouse accommodation comes in varying levels of size and luxury and can be found in locations all over the globe. Some are essentially wooden cabins in the woods elevated on platforms, or luxurious open-air bedrooms perfect for viewing wildlife from above, like Kingston Treehouse, Chalkley Treehouse, and Tinyeleti Treehouse in South Africa.
Others are more evocative of childhood memories, like Cabanes des Grands Lacs in the Val de Bonntal, France, where guests stay the night in eco-friendly lodges built among the branches of century-old trees. They offer intimate Tree Cabins for Two as well as Family Tree Cabins. Also in France, Les Cabanes du Bois Landry is a quirky cluster of individually designed treehouses ingeniously connected by stairs and rope bridges.
For design lovers, in the far north of Sweden, close to the arctic circle is the famous Treehouse Hotel. Designed by several talented architects, this collection of boutique lodgings come in a range of different styles. One of best known units is "the Mirrorcube" whose striking mirrored exterior walls help it become one with the forest surroundings.
Stay in a Magical Waterfall Lodge in Chile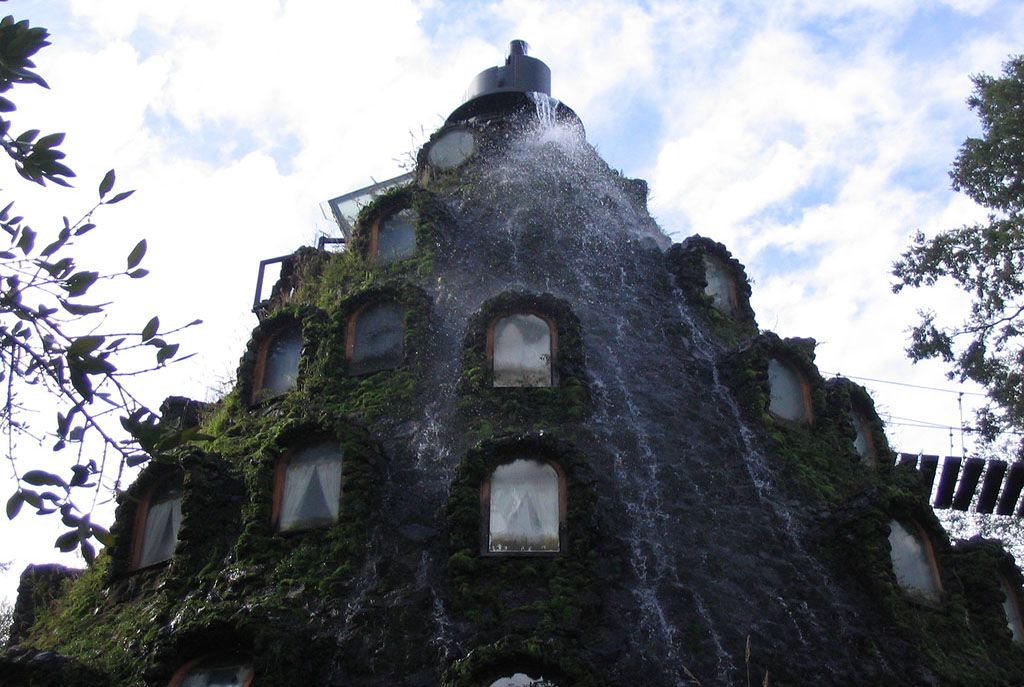 In a list of unusual nature-based accommodation, we couldn't leave out what might be the most enchanting hotel in the world. Located in the heart of the Southern Andes, the stunning Montaña Mágica Lodge is a luxury hotel housed in a volcano. The man-made structure 'erupts' daily, offering a cascading waterfall display flowing along the outer wall.
The fairy tale hotel is part of the 300,000-acre Huilo Huilo Biological Reserve, which is also home to the world's smallest Pudu deer, one of the many animals you can spot when you venture into the surrounding Patagonian rainforest. Another feature that really makes it one of the most unusual adventure travel destinations is that in order to reach reception, guests have to walk across the suspension bridge.