Adventure Travel in the Baltic States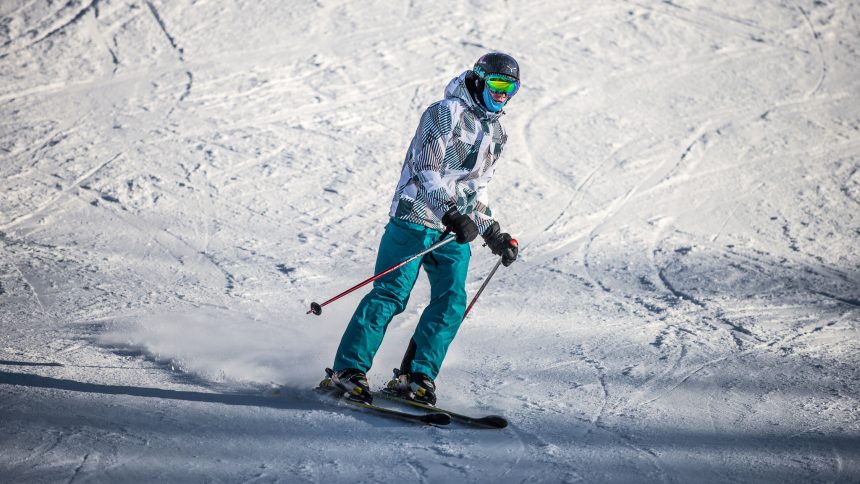 Where to Ski in the Baltic States
November 19, 2015
The three countries that sit on the eastern coast of the Baltic Sea form the Baltic States. Together Estonia, Lithuania and Latvia have both much in common and many things that distinguish them. But one thing's for sure: most don't know that these three Baltic countries have some great skiing spots and even better cross country skiing options. If you're planning on being in this part of Europe from about Christmas until March (theirs is a relatively short snow season) here is where to ski in the Baltic states:
Where to Ski in Estonia
In generally flat Estonia, there are still a number of hilly areas where skiing and snowboarding can be enjoyed. The area of Otepää is the winter – and skiing – capital of Estonia, located in the south, where much of Estonia's downhill skiing and snowboarding opportunities can be found.  At Otepää runs can be up to half a kilometer in length, and the slopes are very child/family friendly. Here, you'll be sharing the slopes with many other Estonians who love teaching their kids to ski. Another ski resort called Kütiorg near the edge of Haanja Nature Park in Võrumaa has a handful of lit ski runs.
Because of Estonia's landscape, flatter cross-country skiing is very popular, in fact the sport also known as "XC skiing" is probably the most popular winter sport in the nation. Snow-covered hiking and walking trails throughout the country are all apt to being transformed into off-piste routes. Popular spots for cross-country skiing include Tallinn (the capital of Estonia), the aforementioned Otepää region and the Jõulumäe Recreation Ski Centre in Pärnu.  Kurtna's hiking trails are also very popular with skiers during winter. The Tartu Ski Marathon attracts thousands of skiers from all over the world to compete in the 63 kilometer skiing run from Otepää to Elva. As part of this race, there's also a shorter distance of 31 kilometers for those who want a lesser challenge.
Finally, as we mentioned Otepää and more specifically Kuutse Hill is among the most popular for skiers and snowboarders alike but it's more focused on those with beginner or intermediate skills (with largely blue and red runs). Those skiers or boarders who want to challenge themselves in Estonia should try cross-country skiing Estonian style!
Where to Ski in Lithuania
Many tourists flock to the Baltic States during winter, especially to take advantage of the great conditions for winter sports, and of course Lithuania is no exception. Fly into the capital Vilnius and head to the various ski resorts from there, as the biggest of the Baltic countries, make sure you set time aside for travel. The beautiful landscapes, budget-friendly skiing (compared to, say, the Alps) and the options for beginners right through to advanced, make Lithuania popular for skier sand snowboarders. Among tourists Anyksciai Kalita, located in the North West, is one of the most popular resorts. Aside from skiing there's also a tabboggan track here. Not too far away is another resort called Birstonas, which has good snow coverage much of winter.  Finally, the lakes district of Ignalina offers some good rustic skiing, check out this video for a preview of the wide open slopes. The Lithuania Winter Sports Center is even located here right next to Šiekštis Lake.
Where to Ski in Latvia
The Northeast of Latvia is the locale where you're most likely to find skiing in Latvia. While there aren't too many mountains in this Baltic country, for steep slopes, rapid runs or even alpine skiing this is a great choice! The great snowfall during winter means that Latvia is ready for those adventure sports enthusiasts who want to come and check out what this great country has to offer. Head to Sigulda for the cream of alpine skiing. It's also home to the only bobsleigh and luge track in all of the Baltics. The Gauja Valley is also a great destination for cross-country skiing. For fast, steep runs check out the highlander region of Vidzeme. Meanwhile, use Kurzeme as a base to find great slalome tracks – alpine skiing where you ski between poles, flags or gates. The capital of Riga can also be used as a base for nearby cross-country skiing.
Need more inspiration on where to go skiing or snowboarding? Check out our other recent articles:
Where to ski in France
Where to ski in the Swiss Alps
Where to ski in Austria
Top 5 places to ski in Europe
Where to ski in Poland
Where to ski in Canada
Where to ski in China
Where to ski in Japan
Where to Ski in the USA