Adventure Travel Destinations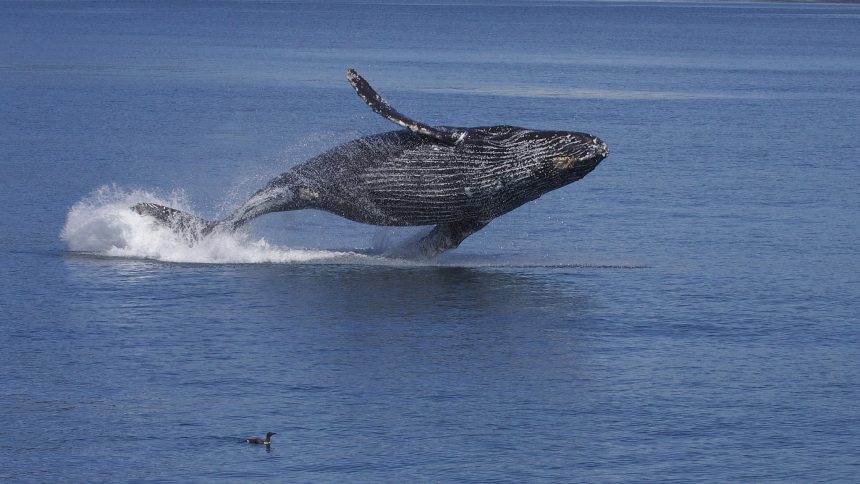 Swim with Humpback Whales in Western Australia
November 19, 2015
Image Credit: Gregory "Slobirdr" Smith
Look forward to travelling to Western Australia next year, to pass amazing time underwater with your 45,000 kg friend!
Australian government is going to let travelers swim with majestic humpback whales at the World Heritate Site of Ningaloo Marine Park from next year, joining the small number of places – Mexico, Tonga, and recently Queensland – in providing this unique opportunity. This new wilderness experience is an exciting update to the previous recreational activity of whale watching.
Including the tour operator, 10 people in total will at once be allowed to swim with the whales. Swimmers will not be allowed to go near female humpbacks with calves, or touch any whales. You can get up to 4m close to a stationary whale and up to 30m in case of a moving one, but cannot swim along when the whales go within the Exmouth Gulf to rest. Large boats can travel up to 200m from the whales.
Strict safety regulations will be in operation to control in-water interaction of swimmers with humpbacks. The Department of Parks and Wildlife will carry on close electronic monitoring to keep track of what is happening underwater. 11 licensed operators at Exmouth and Coral Bay will be allowed to provide these tours.
Australia ended commercial hunting of humpback whales back in 1963, and from then on their population is steadily recovering. Environment Minister Albert Jacob said, "It is now the largest population in the world, with an estimated 30,000 whales migrating along the coast each year – a true conservation success story." "With a humpback whale you're not just swimming with an enormous majestic creature. You can also potentially have whale songs," he added. He hopes that more tourists will get attracted with this opportunity to swim with humpback whales.
Jacob said that he would very much like to get this wonderful experience of swimming with the humpbacks, along with the other swimmers. The trial will begin as migrating whales arrive in Ningaloo Marine Park next year, from around August and lasting till October. Though around 23000 tourists enjoy swimming with whale sharks at Ningaloo each year, humpback whales are totally new to join the bandwagon.
The whales are 18m long and as much as 45 tonnes in weight. As they are more agile and faster moving compared to whale sharks, you will need super swift swimming skills to keep up with these giant beauties.