Adventure Travel in South America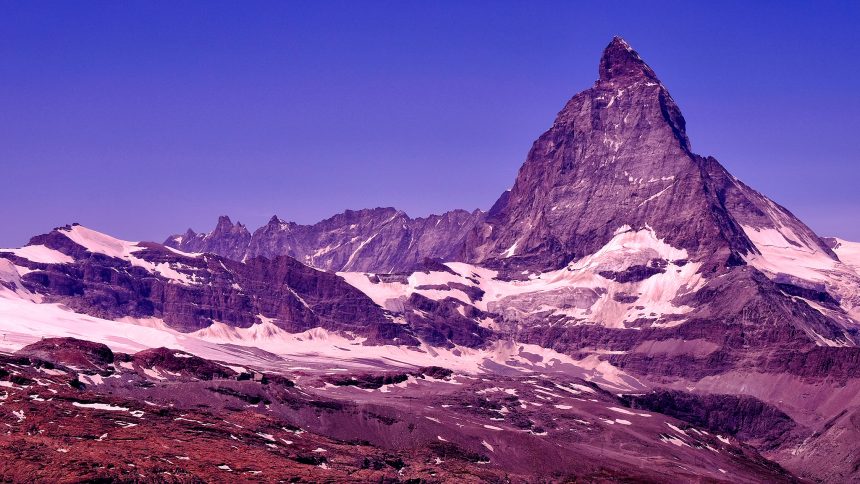 5 Impressive Mountains You Can Climb Too!
October 22, 2015
Climbing can be both divine and dangerous. It's not that mountaineering was ever not popular, but it seems that with the release of the new film "Everest," there's been a renewed interest in the world's famous summits. While, the film depicts the triumph and tragedy of the world's highest mountain, not all of well-known mountains are for die-hard climbers.
And, it's absolutely not necessary to climb the highest, to do a memorable – and brag-worthy – climb. And contrary to popular belief noteworthy climbs are not all in the Himalayas, Andes, Rockies and the Alps; there are many other memorable mountains to tackle that are high, fun and best-yet doable – even for relative novices. So here are 5 impressive mountains you can climb too. They're manageable for those with a reasonable fitness level, but they certainly still give you ample bragging rights when you get back from your holiday.
Mount Kinabalu, Malaysian Borneo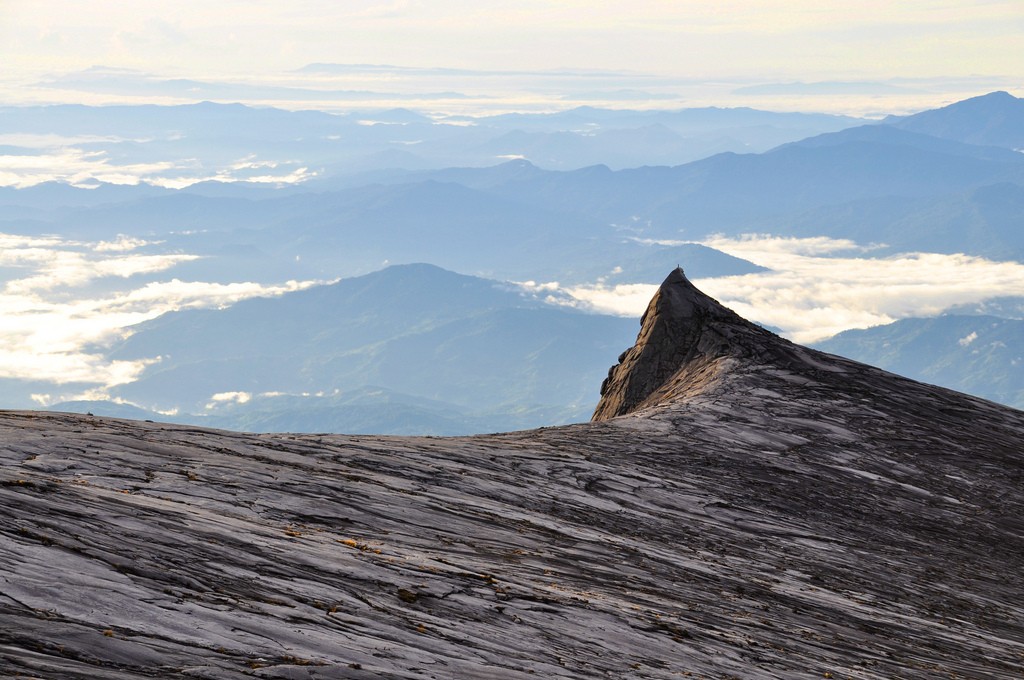 Photo By: HK.Colin
Mount Kinabalu is located on the island of Borneo, in Southeast Asia. As we recently wrote about in an earlier article about adventure activities in Borneo, this is an island divided between three countries: Malaysia, Indonesia and Brunei. One of the top tourist attractions is in the Malaysian part of Borneo is Mount Kinabalu. This is the highest mountain in Southeast Asia with the peak at 4095 meters above sea level. It sits in Kinabalu Park and the trek also offers a glimpse into the incredible flora and fauna that Borneo is famous for. The Summit Trail will take the average climber two days, the first day will see you get to a rest-stop, where you can lodge overnight, before an early start to the summit push for dawn. Beware that at certain times of year it will be rainier and mistier, and while it's still possible to climb in these conditions the view from the summit won't be that great if it's shrouded in fog. Nonetheless, it's the journey, not the view, that really counts! You must do this trek with a guide and have a permit as well. Access tours from the city of Kota Kinabalu, if you haven't already booked one before arriving in Borneo.
Kilimanjaro, Tanzania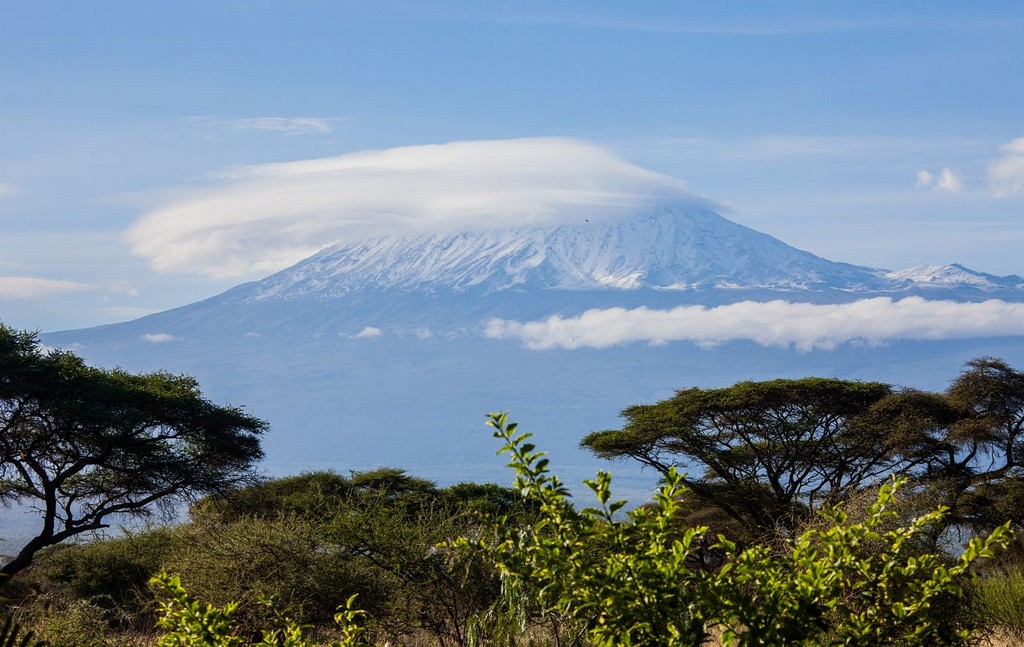 Photo By: Ninara
With the peak at 5895 meters, Kilimanjaro is Africa's highest mountain. There are many different routes to reach the summit. For the average person, the Marangu Route could be the most popular option because it can be done in 5-6 days and there are accommodation stops along the way. Although even on this so-called "Coca Cola route" there's obviously no guarantee you'll reach summit. The Machame Route offers a somewhat better success rate of reaching summit. Depending on the tour you book, you should have a porter to help carry tents and other equipment because there are no permanent lodgings on this route. This option should take 6-7 days, and the route allows for better acclimatisation to the high altitude. If you're a little more experienced, or you'll already be acclimatised from recent previous climbs you can pick other, more difficult, options. While, of course, this is no Mount Everest, you should still be sure of your fitness level and approach with care. Getting to high altitude quickly is the main danger (the trails themselves are not technically challenging), so take your time. If you can manage it, it will be a memorable highlight of your African odyssey; the view of the crater rim – and the sense of achievement – at the peak is unimaginable.
Huayna Picchu, Peru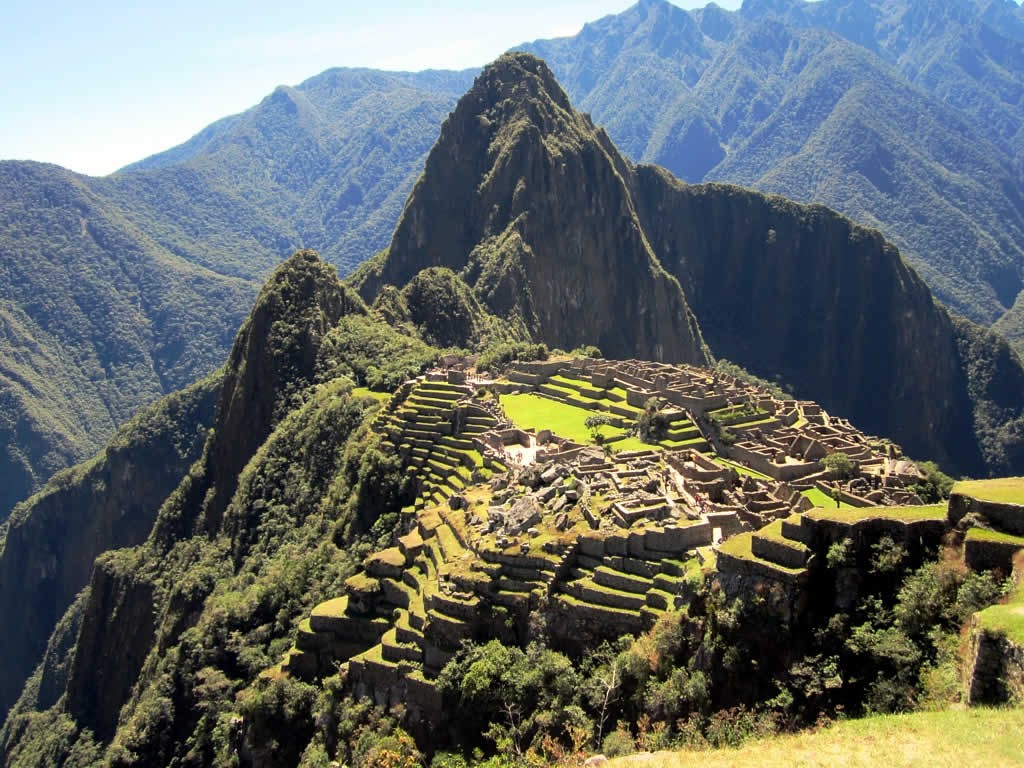 Photo By: David Stanley
The ancient Inca site of Machu Picchu is one of the wonders of the world, and in most people's minds we can all see the mountain of Huayna Picchu in the background. But once you've seen Machu Picchu, why not bring this iconic mountain into the foreground, and try to climb it? It looks super steep, but the averagely fit person should be able to manage it (though you will need to use your hands and feet to scale some areas). From this mountain – on a clear day – you will get a much deeper understanding of the site of Machu Picchu, and its magnitude. There are some limits in place as to how many climbers can ascend each day, so make sure you plan ahead. The round-trip from Machu Picchu will take 2-4 hours. Nearby there is also Machu Picchu Mountain, which could be an alternative – some even like to climb both mountains in one day. Remember either will be in addition to the Classic Inca Trail trek of about 40 kilometers, which usually takes about 4 days.
The Matterhorn, Switzerland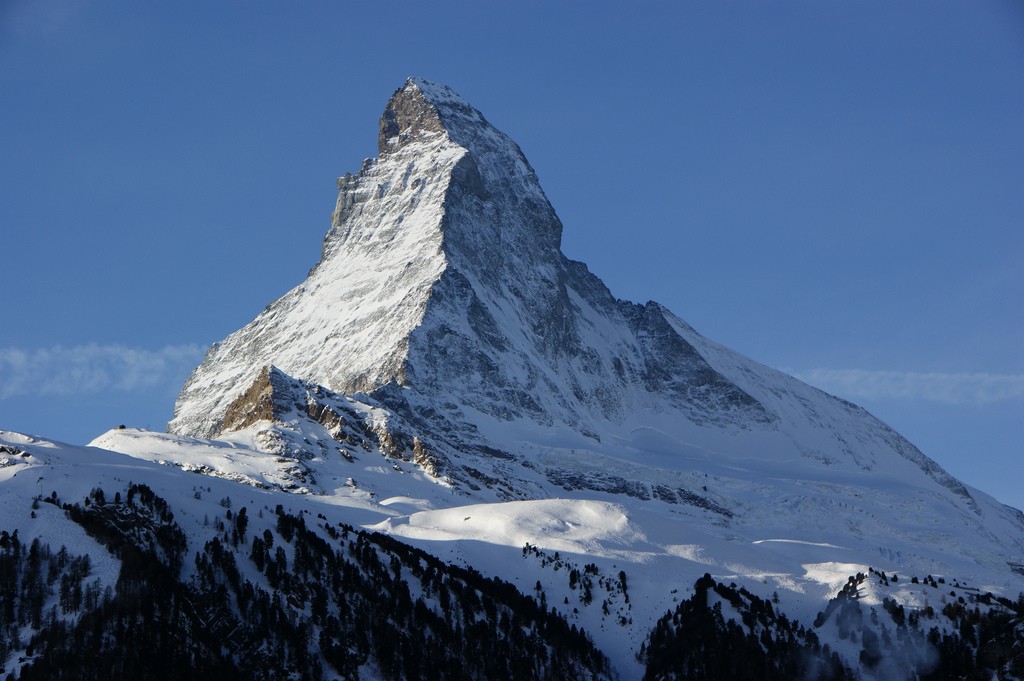 Photo By: Martin Abegglen
The Matterhorn. An instantly recognisable mountain that jutts out of the Swiss Alps – an equally famous concept. But the Swiss Alps aren't just for the rich and famous, who spend the day skiing before some après-ski schmoozing. The Matterhorn is an activity for (almost) everyone who wants to try it. But be warned, this mountain is more challenging than some of the others on this list, and you will likely need to use crampons, rope and a pickaxe to touch the tip at 4478 meters. Looking from the mountain resort of Zermatt, the Matterhorn looks terrifyingly steep and jagged, but with a good guide, physical fitness and mental preparedness, it's possible for most to climb. Another attribute required is sure-footedness, being able to balance and move quickly on rock, ice and snow. Difficult sections have fixed ropes to help. The climb is about 12 hours (up and back), so it's a long day without too many rest stops. Many tours offer a few days of training and acclimatisation before the summit attempt.
Mount Fuji, Japan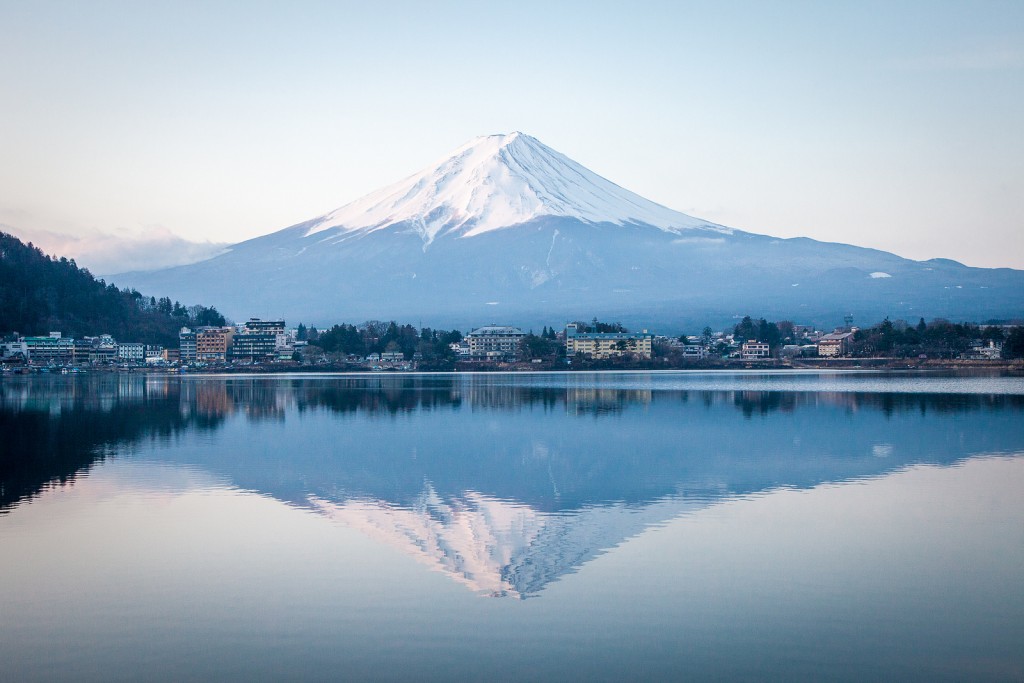 Photo By: David Hsu
Japan has more tourist attractions than we could list, but one of the most memorable – particularly for those who love climbing – could be the ascent of the 3776 meter high Mount Fuji. July to September is the climbing season, and there are 10 stations on the mountain, the first at the foot, and the last at the summit. There are a number of different routes to choose from. The climb is not overly challenging, although there are some very rocky and steep sections, plus the air thins considerably with the increase in altitude. Most climbers want to be at the summit for sunrise, meaning they start the climb the previous day, spend a few hours sleeping at one of the rest huts, and continue on early in the morning to reach the peak by about 4.30 or 5am. The rest stop is recommended to help acclimatize to the altitude, although climbing through the night to summit, or climbing up and down during the day-time is also possible – although remember that this increases the risk of altitude sickness.