Adventure Travel in Southeast Asia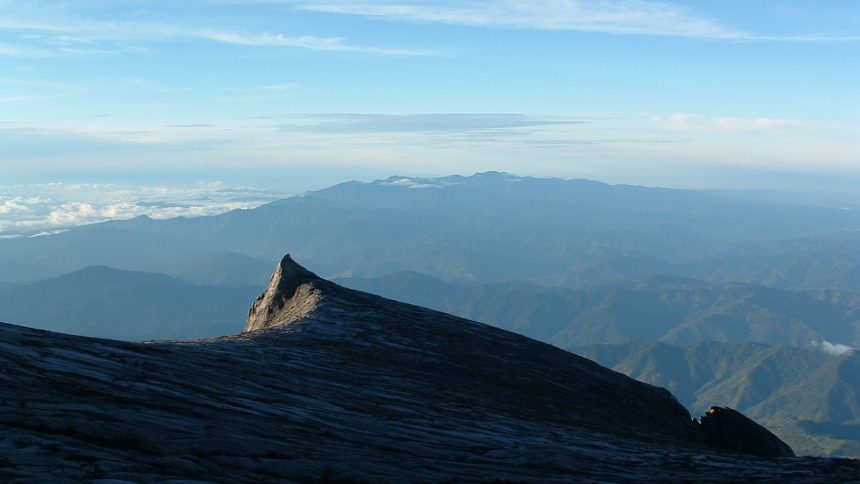 6 Brilliant Activities in Borneo
October 13, 2015
Borneo is an island in Southeast Asia that many think of as a remote, wild and unexplored place for the super adventurous. And while this is, in many ways, correct Borneo is surprisingly easy for fun-loving tourists and intrepid travellers to explore. Whether you're adding this island to the well-worn backpacker-route of Malaysia, Thailand, Vietnam etc or you're specifically keen to do some mountaineering or diving then this island has it all! It's even home to one of the world's wealthiest countries!
Borneo is actually the third largest island in the world, with parts belonging to Indonesia, Malaysia and Brunei. The southern parts, called Kalimantan, total more than 70% of the land and belong to Indonesia, the northern region – amounting for about 25% of the island – belong to Malaysia (two states called Sabah and Sarawak), while a small pocket of the northern coast is Brunei – just 1% of the land area.
While you might have a specific destination in mind – for example, many go to the Malaysian city of Kota Kinabalu to climb Mount Kinabalu, there's plenty of other brilliant activities in Borneo to choose from. So let's get started!
Climb Mount Kinabalu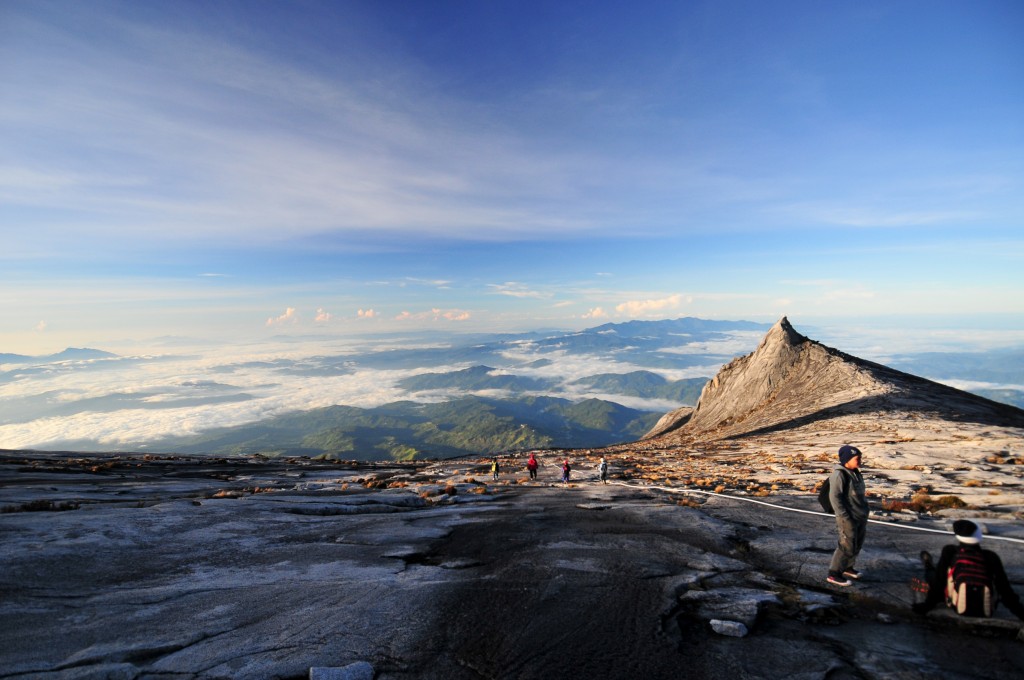 Photo By: Stéphane Enten
Obviously we have to mention Mount Kinabalu – one of the world's higher mountains – perfect for a extreme mountain adventure. It draws hundreds of fun-loving climbers to the island. Amateurs and moderately fit people can give the climb to the summit at 4,096 meters above sea-level a red-hot crack. It takes two days, with an overnight stay at one of the rest camps. You leave early on day one and climb to the camp through rain-forests and up and down well-trodden hiking trails. Your guide will be of great help and encouragement. At night a meal is usually served at the rest camp, where you can get a few hours sleep before making a very early start the next morning. Climbing in darkness with just your headtorch, you'll rely on your guides and fellow climbers to make summit. There are ropes attached at certain sections to help as you make your way up the rocky ridge. This would be hair-raising if done during the daylight, but luckily before dawn you can't see the vast drop! With some luck by sunrise you will be staring at a beautiful view from the peak, although often there is thick fog obscuring any view. This shouldn't deter though, because the beauty of this climb is the journey not the end result. Make sure you bring proper footwear as your reporter lost a toenail on the descent. The way down is certainly tougher on the muscles than the route up; so be forewarned that getting to the top is truly only halfway!
Elsewhere in the UNESCO World Heritage Listed Kinabalu Park, the main attraction is the Canopy Walk. Walk above the rainforest and find out more about the local flora and fauna. Getting here is about a three hour drive from Kota Kinabalu (the capital of Sabah state).
Monkey Madness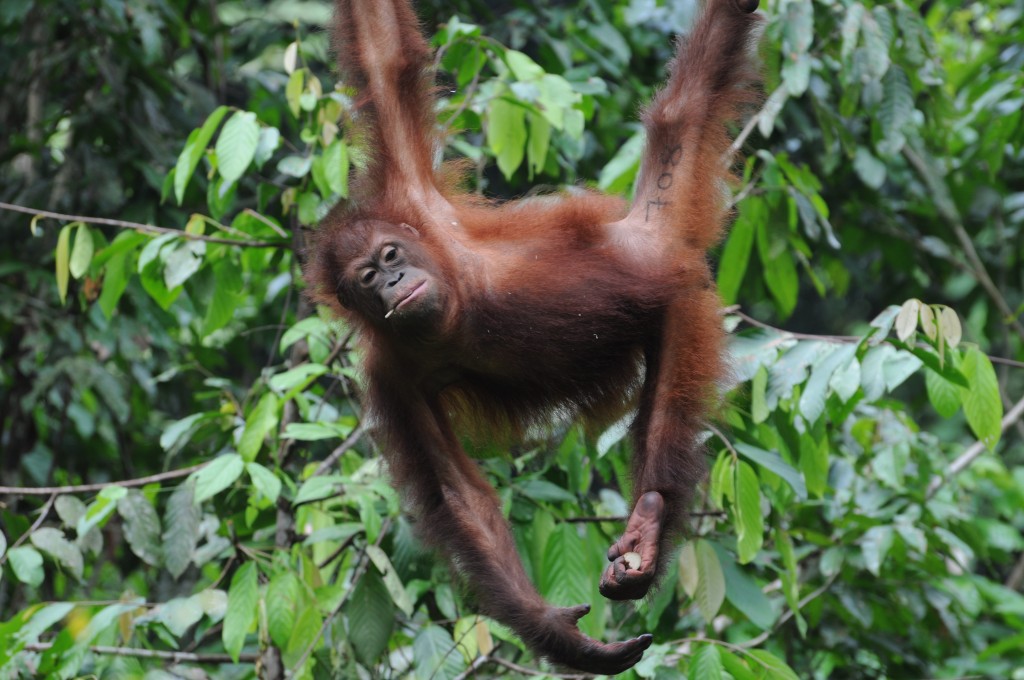 Photo By: Shankar S.
If you love monkeys and orangutans then Borneo is your place! A must, is to visit the Sepilok Orangutan Sanctuary, where baby orangutans and older ones are rehabilitated and then set free. Much of their natural habitat in Borneo has been under threat in the past due to poaching and logging, but this center does much to educate visitors and the local community about protecting these precious animals. Another must is seeing the bizarre-looking long-nosed monkeys that Borneo is famous for. Of course, we're talking about the proboscis monkey, and you can decide based on the photo below what it reminds you of 🙂 Head to the Klias Wetlands for your best chance of spotting one!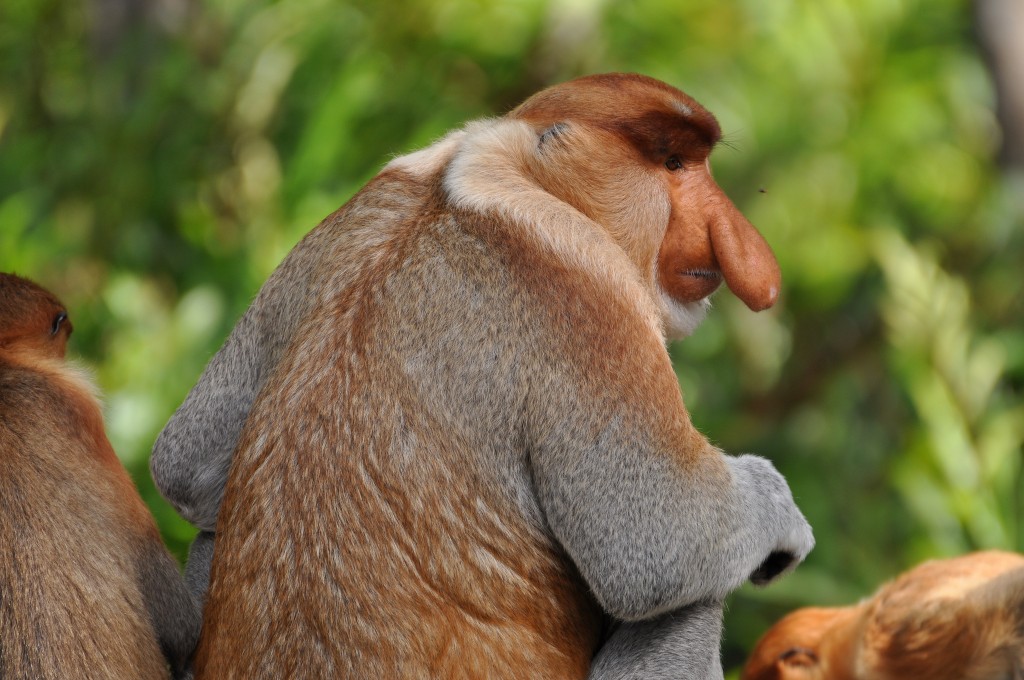 Photo By: shankar s.
Brunei
Brunei Darussalam is one of the world's wealthier countries due to its huge oil and gas reserves, and although much that's negative has been said about the strict rule of law there and the level of freedom enjoyed by its citizens, it's still worth seeing Brunei. In the capital, Badar Seri Begawan, there are some museums worth visiting, the picturesque Omar Ali Saifuddien Mosque to see, or take a water taxi to the village on stilts at Kampong Ayer. The capital has a relaxed pace, just take a walk along the waterfront or visit the Tamu Kianggeh markets for a bite to eat, and generally soak up the atmosphere.
Brunei's huge wealth means there's been less reliance on destroying rain-forests by way of logging to make room for palm plantations. Luckily, this means we can glimpse more of Borneo's natural state; visit the Ulu Temburong National Park to do so.
Dive off Sipadan Island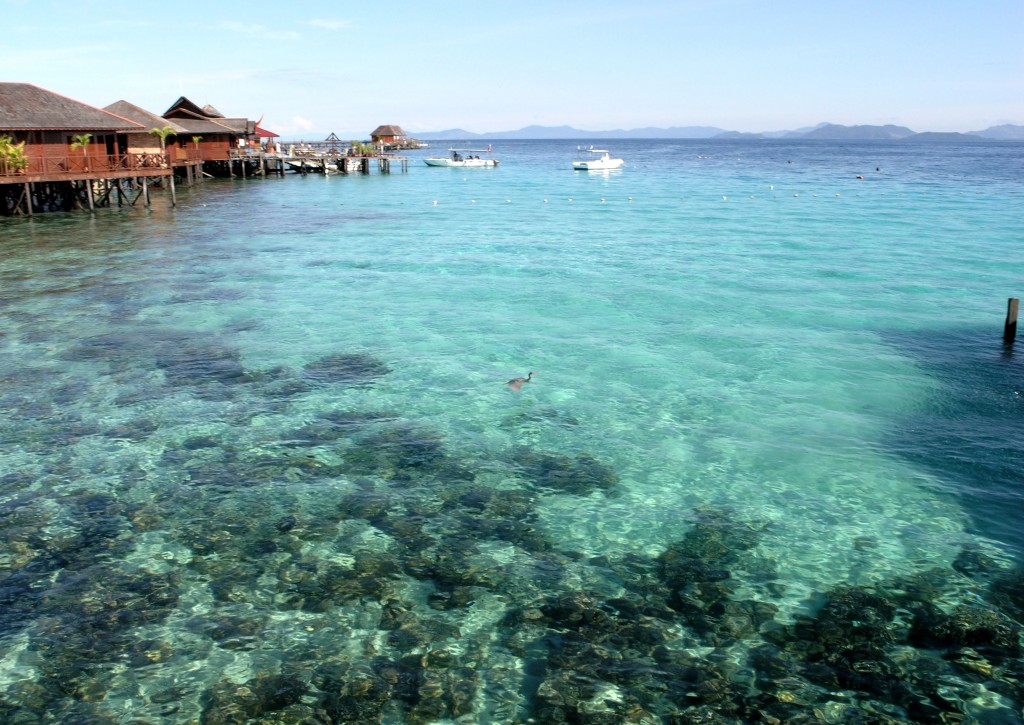 Photo By: Matthew Lee
Diving off Sipadan Island is considered to be among the best in the world. July and August are considered the best months for diving when the visibility is at its best. The marine diversity is incredible; with the chance to see large animals, an abundance of corals, and colourful fish of all sizes. While vast ocean currents mean there are huge underwater mountains and exceptional wall diving, as well as fun drift dives to be had. Sipadan is located just off the east coast of Borneo, we recommend doing a liveaboard to get to the best dive sites.
North Borneo Steam Railway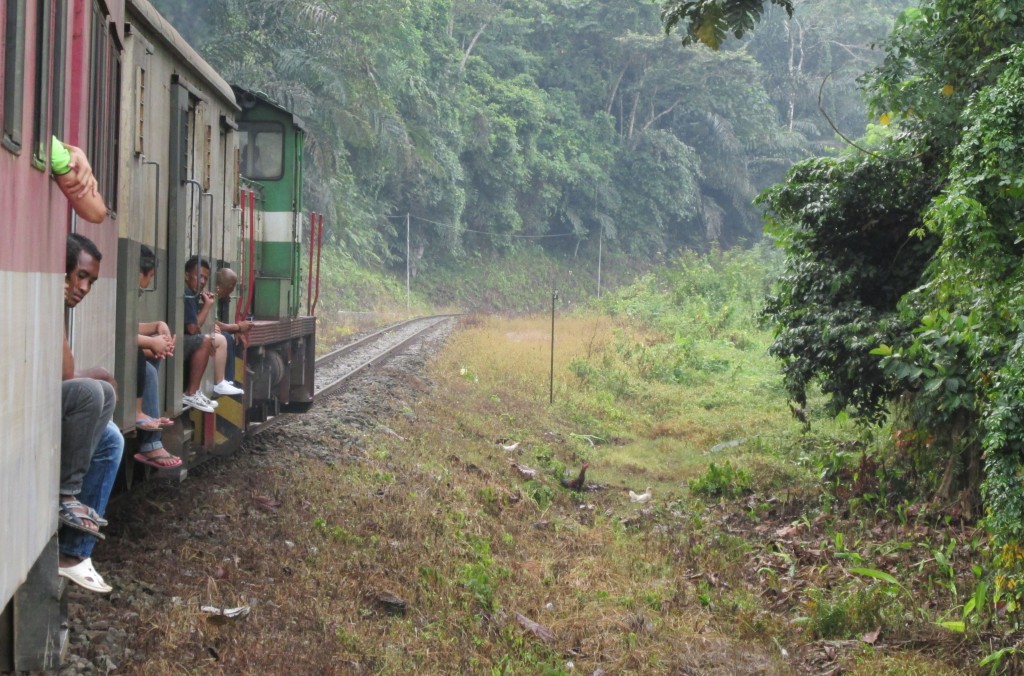 Photo By: garycycles
Jump aboard this steam train and step back in time to the early 1900s. It's as romantic as it is nostalgic to travel by train through lush green countryside, passing small villages that are barely touched by modernity, and seeing water buffalo and other wildlife doing their thing alongside the tracks. The route is just four hours long, and departs a couple of times a week from Tanjung Aru Station in Kota Kinabalu. Book in advance.
Boating Borneo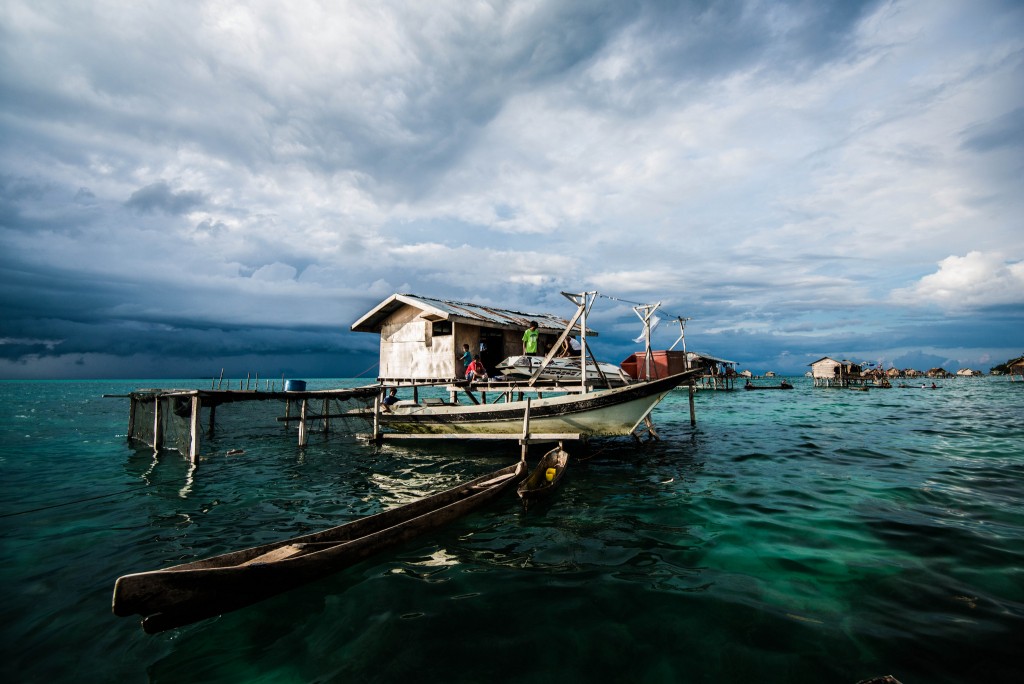 Photo By: Johnjodeery
Obviously being an island, you can imagine that there are plenty of watersports available both on the coast and inland as well. One of the most brilliant activities in Borneo is to take a longboat ride up the Lemanak River to visit (and perhaps stay in) an ancient Lemnak Longhouse. See an example pictured below. It's best to go on a tour, for example a two night, three day tour to get the most out of the experience in a relatively short amount of time. Meet some of the locals and see a more traditional, slower-paced lifestyle.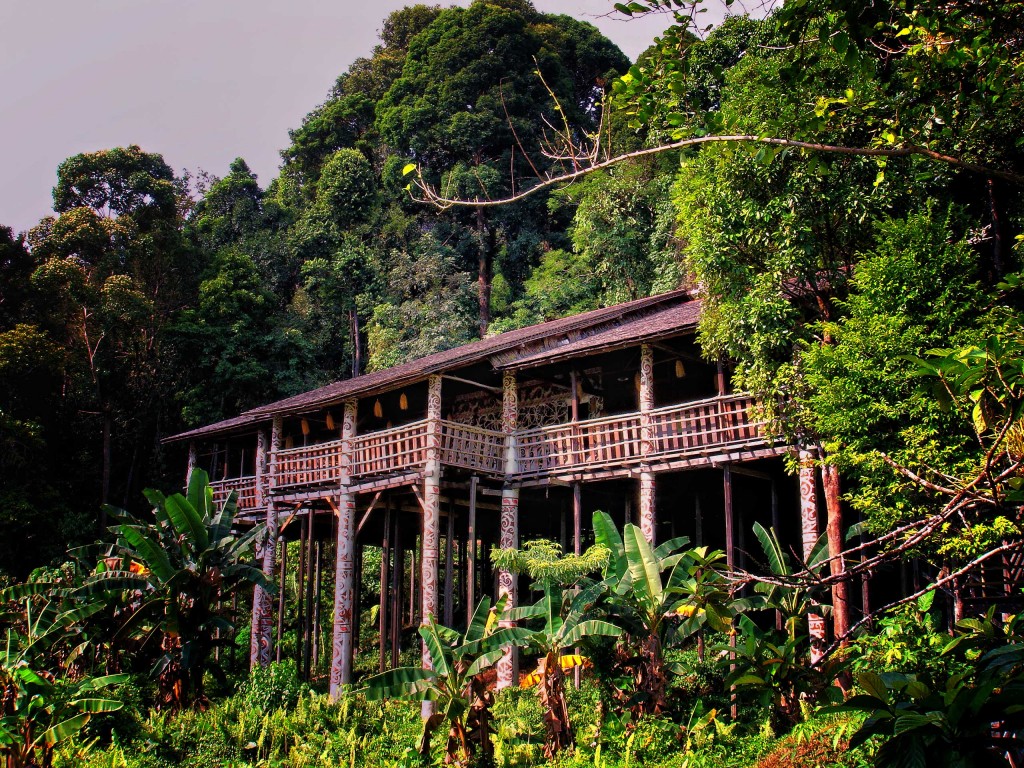 Photo By: Rod Waddington
Heading to Kalimantan, which is the Indonesian portion of Borneo, we recommend you visit the Floating Market of Banjarmasin (aka the Lok Baintan Floating Market). You'll need to wake up super early to get here for sunrise, but it's the perfect journey and well worth the early start. You can go by yourself, or find a local tour guide.