Informed Traveler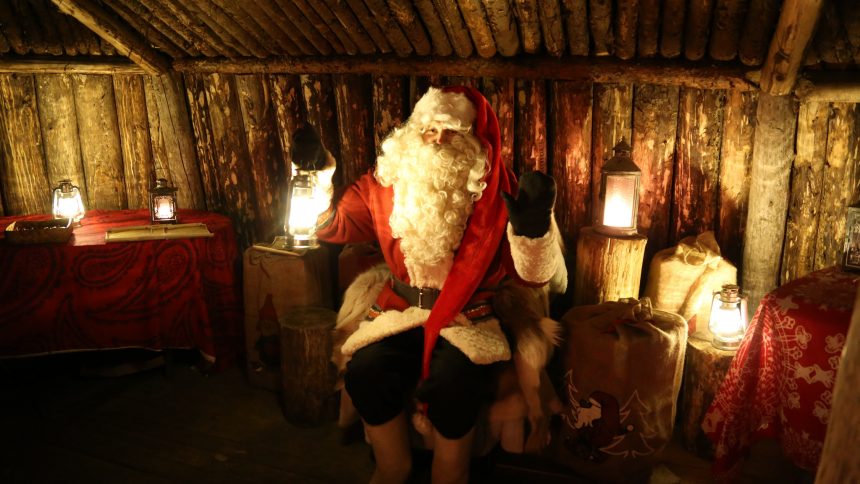 Where Does Santa Live?
December 3, 2015
Have you been a little naughty or mostly naughty this year? Never mind if you haven't been all that nice over the past year, because it doesn't matter if Santa doesn't come down your chimney with a sack full of pressies this Christmas. Instead you can go on an adventure holiday to find Santa yourself, take a look around his workshop, and pick up some gifts along the way! So, just where does Santa live? Well, you'll be glad to know that most of the potential locations are on most adventure traveller's bucket lists anyway – so we'll give you a shortlist, but you'll have to find out which spot Santa actually calls home all by yourself. Happy travelling and have a merry Christmas.
North Pole
Most people around the world thinks Santa lives at the North Pole, and adventurous people will do their best to find him, although with rough weather conditions and whole chunks of the year where the North Pole is in darkness, you might find it tough going. Check out our recent article on adventure holidays at the North Pole for more inspiration on what else to do there, should you just miss Santa.
Canada's postal service has also created a special post code for Santa's letter box at the North Pole: H0H 0H0 – a reference to his cheery cry of "Ho Ho Ho" – and apparently the big man replies to each letter himself! You can also track Santa's route from the North Pole on Christmas eve and Christmas Day at NORAD Tracks Santa and Airservices Australia as he delivers presents all over the world.
Finland
While only a few people know the real location of Santa's home in Korvatunturi in Lapland (Finland), he's said to head to work at a nearby spot also in Lapland. Head to Santa Claus Village in the town of Rovaniemi, and stop by Santa Claus' office where he's available most days to pose for photos and hear your Christmas wish-list. There's also a special post office, and museum, as well as the coveted Elves' Toy Factory. Many hundreds of thousands go to the so-called Official Home of Santa, the Santa Claus Village, each year. Once there you'll discover that there are husky and reindeer rides available, snowmobile tours, souvenirs and gift ideas, ice and snow constructions, and even an igloo hotel.
The Christmas season is a great time to visit the nearby Santa Park, where you can work with the Elves on their various chores around Santa's underground home – because of course they're very busy at this time of year and can use all the help they can get! At Santa Park, it's also possible to go to Elf School, visit a special gingerbread bakery and go on a magic sleigh ride.
While in Finland you could also check out the Northern Lights, plus explore further afield in the Arctic Circle. If you can't get to Finland in time, you could still send a letter to Santa, here's the address:
Santa Claus
Santa Claus Main Post Office
FI-96930 Arctic Circle
FINLAND
Alaska
For something a little closer to North America, Santa also has another office nearer by. There is a city called North Pole in Alaska where an attraction called the Santa Claus House promises plenty of down time with the jolly man in red while you read him your Christmas wish-list. In the town of North Pole, everything seems to be Christmas themed – even the streets! Check out Santa Claus Lane, St. Nicholas Drive, Snowman Lane, and Kris Kringle Drive
This is not to be confused with another Santa-themed park in North Pole in New York State.
Find Santa in the Nordic Countries
Elsewhere in the Nordic countries, there are other claims for where Santa's official home is. Danish and Greenlandic children, for instance, believe they are definitely sure Santa lives on the faraway island of Greenland near a spot called Uummannaq at Spraglebugten Bay. There's a little stone cabin there, where many are convinced Santa spends his downtime between Christmases. Meanwhile Norwegians claim they know that Santa lives in Norway in a place called Drøbak. While at Santaworld (aka Tomteland) in Mora (Sweden), many Swedish people believe they will find Santa's workshop.
Now it's your turn, tell us in the comments below where you have found Santa Claus living and working!