Adventure Travel Destinations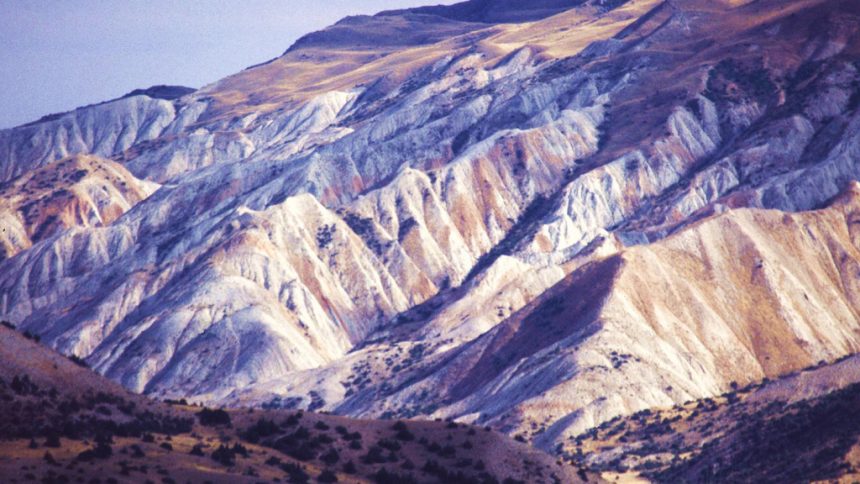 Adventure Travel in Azerbaijan – A Brief Guide
January 10, 2018
You may not have Azerbaijan on your radar for adventure travel, or even know much about this young republic with its often troubled history, except that it hosted the Grand Prix of Formula 1 in the capital of Baku in the summer of 2016. If you're looking for quirky and unusual adventure travel destinations, the Caucasus is a great place to start and adventure travel in Azerbaijan, a beautiful country equal parts culture, nature and oil-rich should not be missed.
Things to Known Before You Go
The Caucasus are an underrated area for adventure travel, though they do attract tourists

.

You will see other tourists there, though likely not in big crowds.

There is an ongoing conflict between Armenia and Azerbaijan, namely surrounding the Nagorno-Karabakh (Artsakh) region.While the war ended officially in 1994, landmines and gun snipers are still a part of everyday life in that area. It's important to keep in mind that if you wish to travel to Nagorno-Karabakh, you can only do this from Armenian side of the border and if you do so, you forfeit any opportunity to travel to Azerbaijan. The Azeri immigration control will not allow you to enter the country if they find any evidence that you have paid a visit to the controversial zone on your travels. If you wish to reach Armenia from Azerbaijan or vice versa by land, the border is closed and so you will need to go through Georgia.

Azerbaijan has a closer relationship with Turkey than any of its other neighbouring countries, sharing many aspects of their language and culture and is 99% Muslim, a trait largely expressed through culture rather than religious devoutness.

Like many other surrounding regions, Azerbaijan is a formerly Soviet State.After the dissolution of the Soviet Union, Azerbaijan was able to bounce back because of its oil money. Today, the capital of Baku is often likened to Dubai for its daring architecture and taste for gold.

English is spoken less here than in the other Caucasian countries, so it might be worth it to pick up a phrase book or language app. It is spoken and understood by the younger population, especially in hotels and places well-frequented by Western travellers. Apart from Azerbaijani (or Azeri-Turkic), the first language, Russian is widely spoken.
You will most likely need to apply for a visa, see the webpage of the Ministry of Foreign Affairs for more information.
Top Things to See and Do
Icheri Seher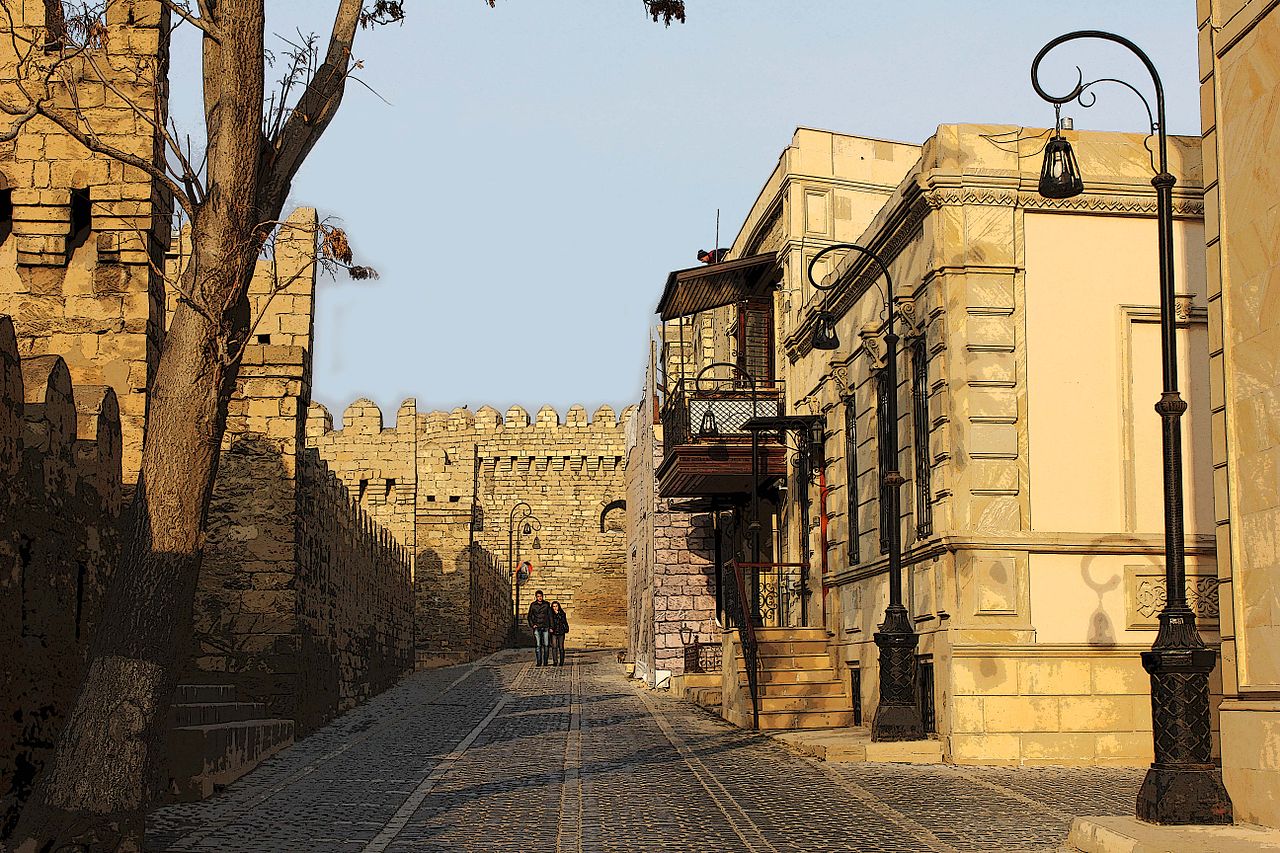 Known as "Old City" and "Fortress", Icheri Seher is a protected UNESCO World Heritage Site in the centre of Baku. In this epicenter of history, culture and tradition, expect to find quaint cobble-stoned streets, souvenirs, handcrafted carpets and plenty of gorgeous architecture.
The Heydar Aliyev Cultural Centre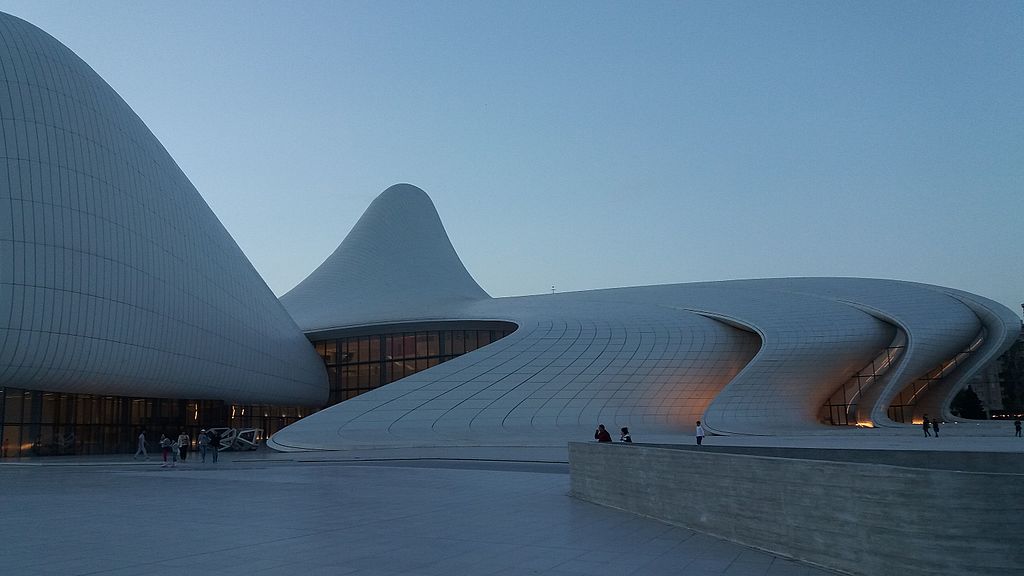 Designed by famous British-Iraqi architect Zaha Hadid, this is a must see for architecture lovers and undoubtedly the country's modern architectural centrepiece. Located in Baku, the center was commissioned to host exhibitions, concerts and other cultural activities beneath its undulating waves of curved white glass-fibre-reinforced concrete panels. Its free-flowing form breaks rebelliously from the rigid and often sombre Soviet architecture prevalent in Baku.
Mud Volcanoes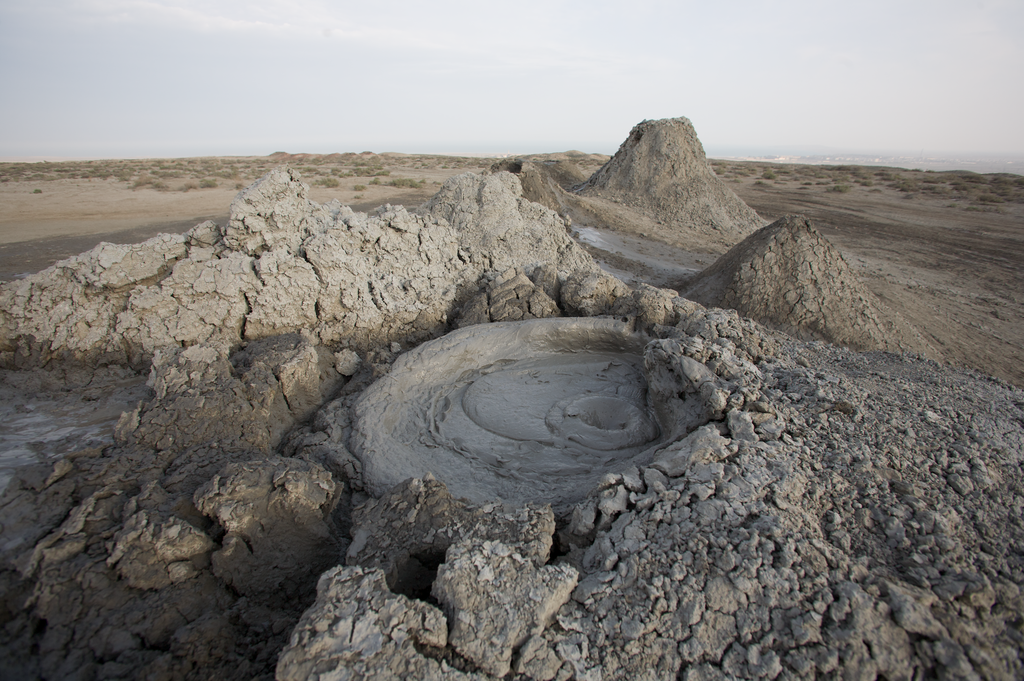 Out of the roughly 1,000 mud volcanoes known to exist on Earth, an amazing 400 of these are situated on the coastal area of Azerbaijan. Also known as sedimentary volcanoes, they top out at 10 km diameter and 700 meters in height. Every 20 years or so, the natural gas deep below the surface will ignite, resulting in a huge explosion, the last eruption occurring in 2017.  You can reach these as part of a surreal 4×4 offroad adventure across the steppe. Alternatively there are guided taxis who will take you there, and when you reach the volcanoes you can get so close as to actually play with the mud (tip: make sure it's cold). Located in the Gobustan State Reserve, which is also a great place to see some impressive prehistoric cave paintings.
Absheron National Park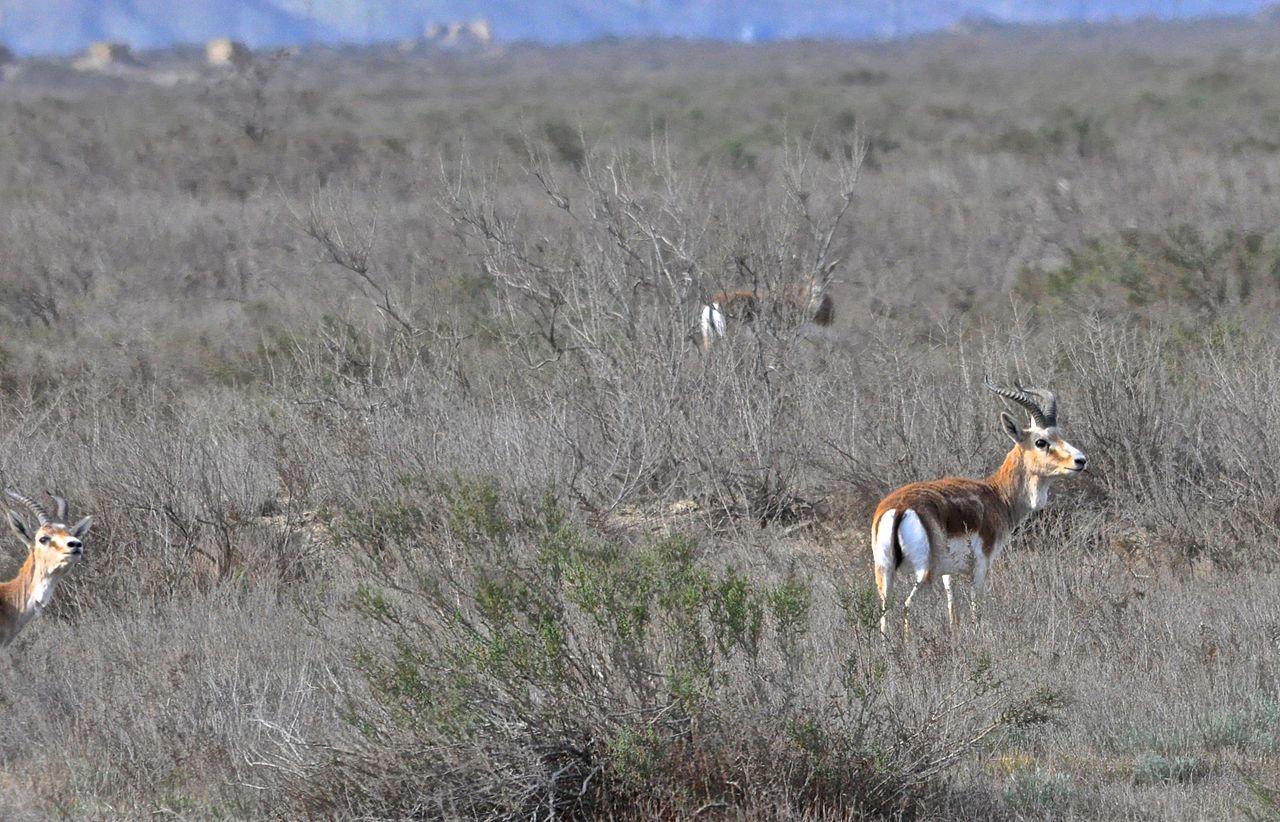 Spanning 783 hectares of protected land, this national park rests in the Azizbeyov of Baku and is a prime location for encountering the sublime flora and fauna of the region. Home to local wildlife including gazelles, birds jackals and Caspian seals it allows for serene walks on pristine beaches surrounded by the lapping of crystal clear water. You will need a car or taxi to reach it as it located at the far end of the peninsula.
Yanar Dag – The Eternally Burning Mountain of Azerbaijan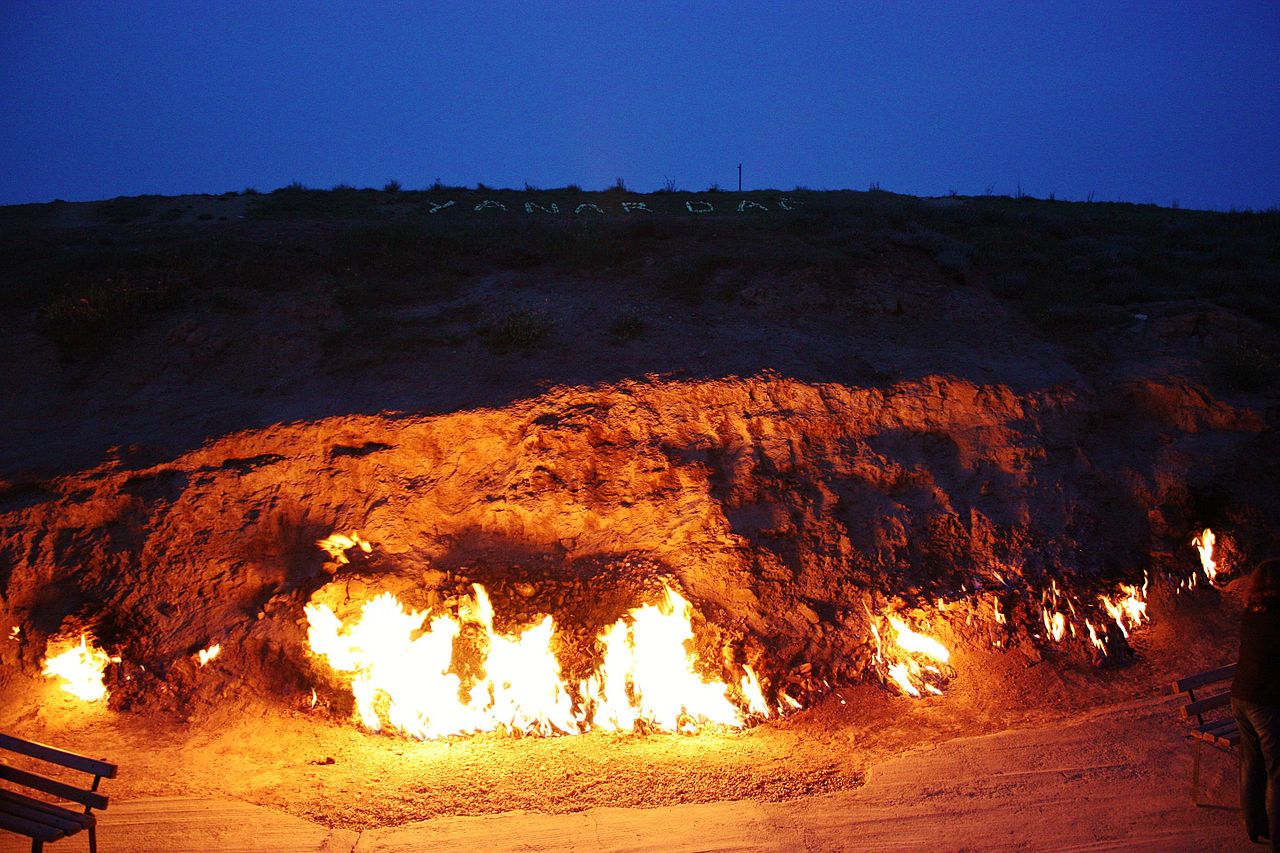 This popular attraction is a natural gas fire which blazes continuously on a hillside on the Absheron Peninsula on the Caspian Sea near Baku. At this point one begins to understand why Azerbaijan is also known itself as "the Land of Fire". Fueled by an underground pocket of natural gas, This mystical, must-see natural phenomenon is said to have been burning for 4,000 years without rest, regardless of the weather. Located at the highest point of Baku, if you climb the nearby mountain stairs you will be rewarded with a panoramic view of the area.
The Shahdag Mountains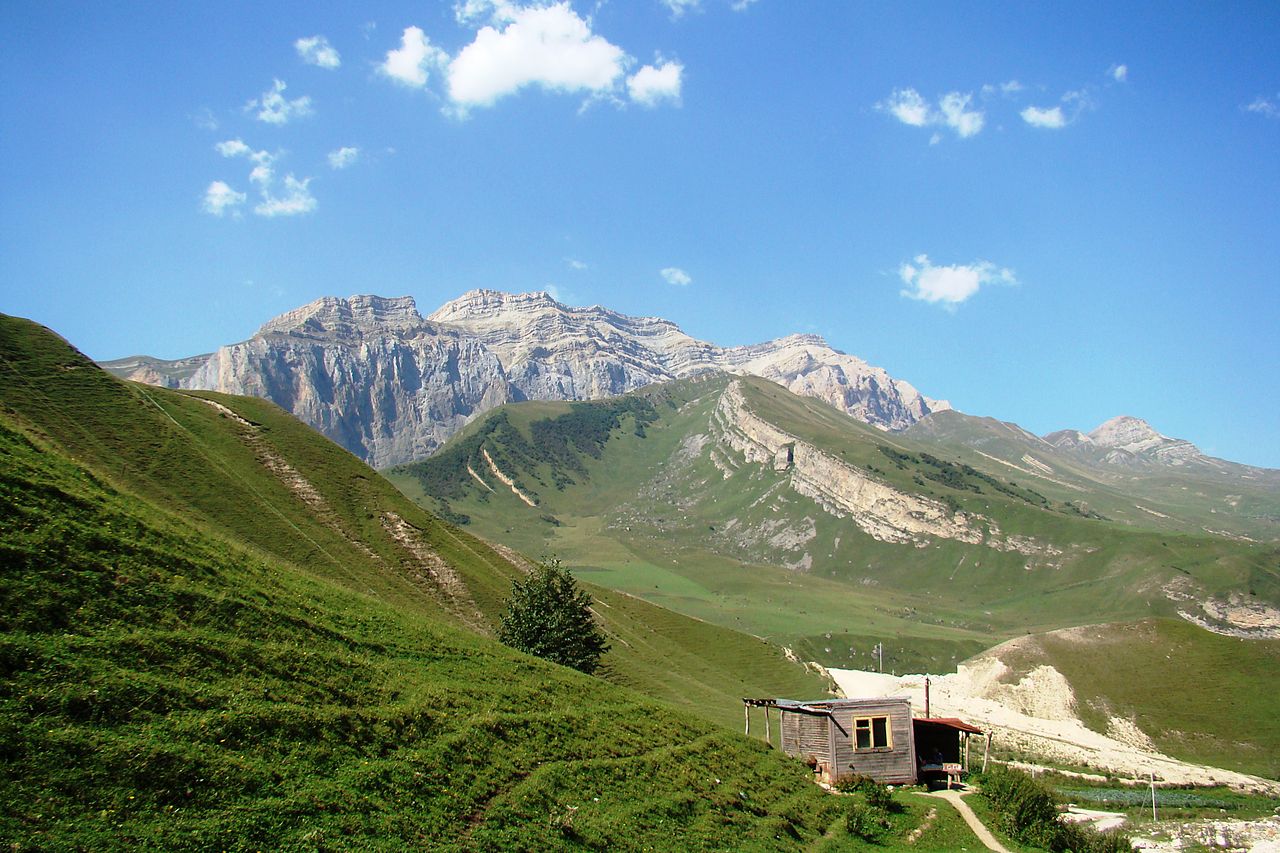 Finally, for a mountain adventure that's a world away from modern Baku, the Shahdag mountains offer some of the most spectacular mountain scenery, fresh air and starry nights. In winter, Shahdag Mountain Resort is Azerbaijan's first and largest winter resort for skiing and snow sports. Meanwhile, Camping Azerbaijan offer highly rated ecotours, guiding small hiking groups through intimate visits of traditional Lezgin mountain villages, often with camping substituted for homestays with warm and friendly locals.