Adventure Travel in South Asia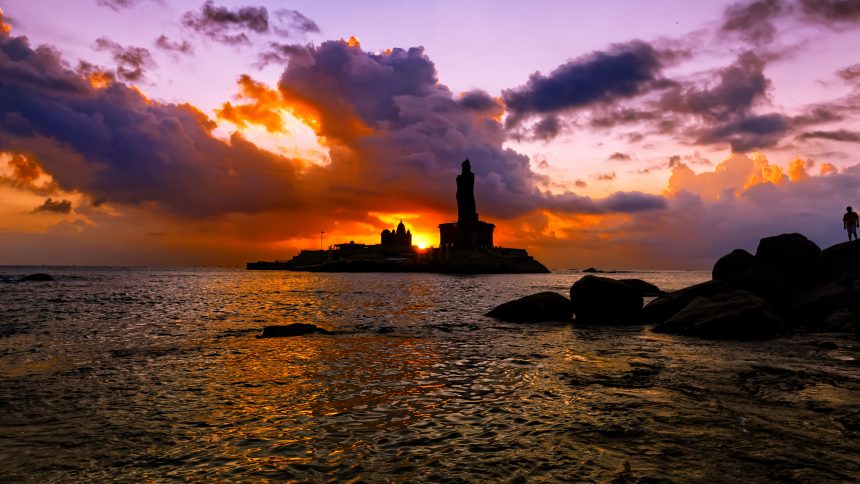 6 Unmissable Adventures in Southern India
October 8, 2015
As the advertising slogan goes: Incredible India! Even if you've never been, you can conjure the vibrant imagery of Bollywood dancers, rainbows of sarees, deep yellow curries, the hues of the landscape, and the impressive architecture. Then there are the sounds of the cities, the peace of the beaches, the slow pace of life on the rice fields, and the sense of commotion on the famously packed trains. India truly is as vast as it is incredible, but here we're focusing on just one part of the subcontinent; the unmissable adventures in southern India that are waiting for those that venture a little off-the-beaten-path.
Southern India has plenty of coastal regions and at the southernmost point three oceans meet: the Arabian Sea, the Indian Ocean and the Bay of Bengal. Elsewhere. Inland, there are mountainous regions, giant rivers, deep canyons, agricultural lands, bustling cities and quaint villages.
On most tourist's itinerary is Maharaja's Palace in Mysore, exploring French-style Pondicherry, enjoying the hedonistic delights of Goa, time spent admiring the colonial architecture in Koch, and a visit to Madurai. But stretching over more than 600,000 square kilometers, there's a lot more to do in southern India.
Train travel: Classic India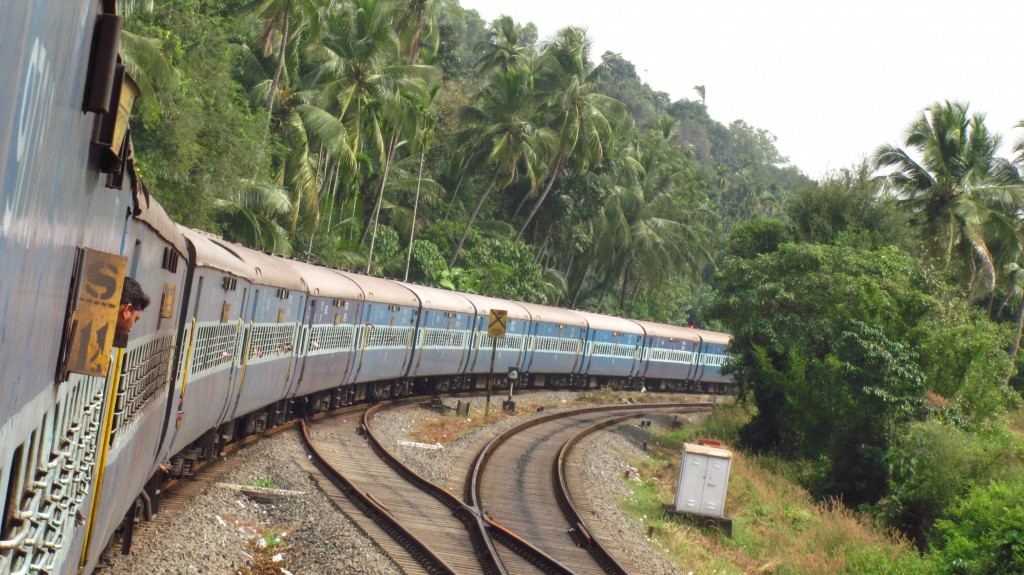 Photo By: Cheersabhishek
Train travel in India has a certain romanticism connected to it. Overcrowded trains, glorious landscapes, the potential of things going wrong, and the beauty when things just work out. You can DIY, or choose a tour that will specifically focus on train travel in the southern parts of India. For instance, consider the Southern Splendour Golden Chariot Train Tour, which goes from Bangalore, to Chennai then down via Pondicherry and Modurai, before heading up toward Kochi.
If you're doing it yourself, add a ride on the Nilgiri Mountain Railway to your wish-list. It's a UNESCO World Heritage Listed site, and the passenger train running along its tracks cover about 26 kilometers from Mettupalaiyam to Ooty. While we're on the topic of Ooty (aka Udhagamandalam or Ootacamund) it's worth visiting the tea plantations of the area. The scenery is simply stunning.
Another route worth considering is the Island Express, which passes through the states of Tamil Nadu and Kerala. This train heads from the southernmost tip of India at Kanyakumari and heads north toward Trivandrum and Kochi before turning eastward inland. Train travel in southern India will be reminiscent of a bygone era and certainly one of the unmissable adventures in southern India.
International Pongal Festival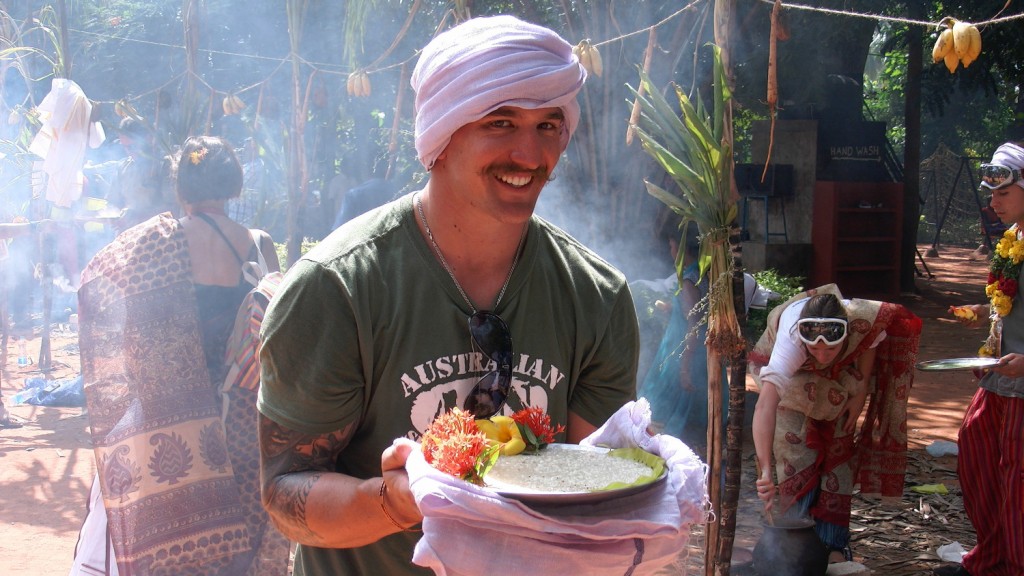 Photo by: Pongal Fest
The Pongal Festival or Thai Pongal in Tamil Nadu is a 2000 year old harvest celebration in January, to show gratitude to nature, the animals and the sun for their help in providing a rich harvest. The whole family comes together, people do ritualistic cleansings of their houses, paint colorful and creative kolams and cook pongal, a characteristic rice dish boiled with water or milk and sweetened with jaggery.
In 2017 the Travel Scientists will turn the traditional celebration into a vibrant international festival from 13th -15th January. The bustling event for the whole family will be full of ancient dances and melodies, traditional arts and crafts, fire eaters and international rock bands. No matter if you want to dance the days away, do some yoga workshops, learn about mehndi body painting or indulge in traditional Tamil cuisine, this perfect mixture of tradition and modernity is your opportunity to get a deep insight in Indian culture. 
Wildlife Safaris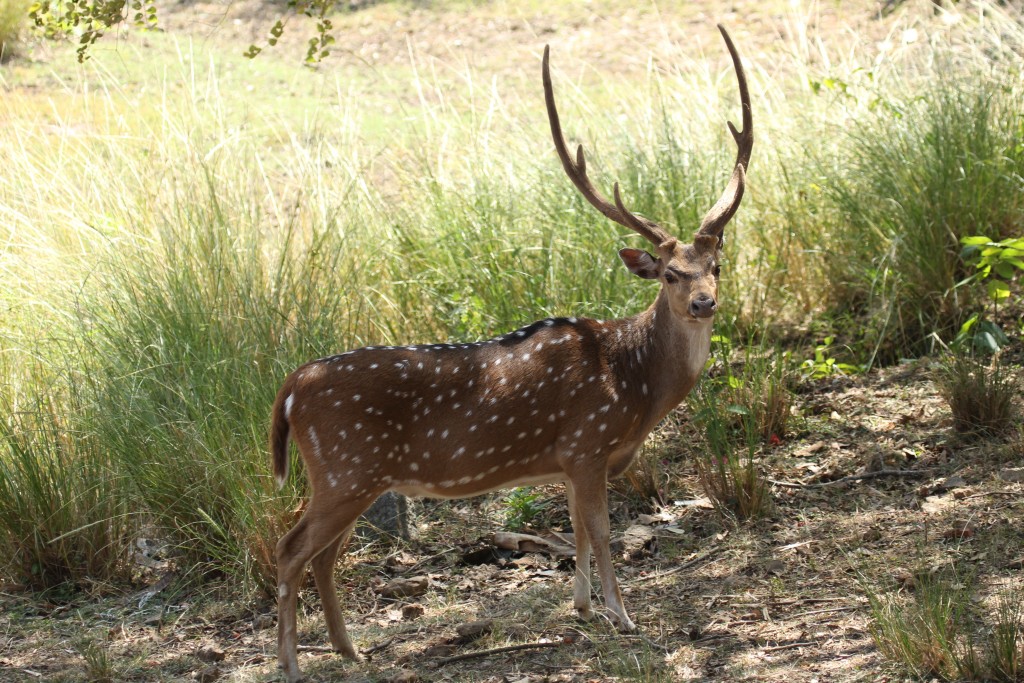 Photo By: Alastair Rae
You'll see plenty of exotic flora and fauna in southern India. Some of it will even come walking your way in the form of cows that seem to walk freely on roads and beaches. There are many wildlife reserves in southern India with the purpose of conserving the environment and to show tourists the diversity of India's animal-life. Many of these will require a guided safari to fully explore them. One perfect example is the Mudumalai Wildlife Sanctuary and National Park. It crosses Tamil Nadu, Kerala and Karnataka and is more than 300 square kilometers large. Here you can spot elephants, spotted deer (pictured above), panthers, mongoose and much, much more. February to May and September to October are considered the best times to visit.
Another potential option is the Periyar Tiger Reserve in Kerala. It's a world famous reserve and promises an experience to remember. They pride themselves on responsible eco-tourism, and on protecting the natural habitat. The Pulicat Lake Bird Sanctuary is an almost 500 square kilometer sanctuary located in the state of Andhra Pradesh. One of the key reasons to stop by is to see the gorgeously pink Greater Flamingos, but there are also storks, cranes and many other bird species! It's located near the city of Chennai, and the best time to go is November to February. Try to go early in the morning to see the most birds, and don't forget your binoculars!
Kayaking in Kerala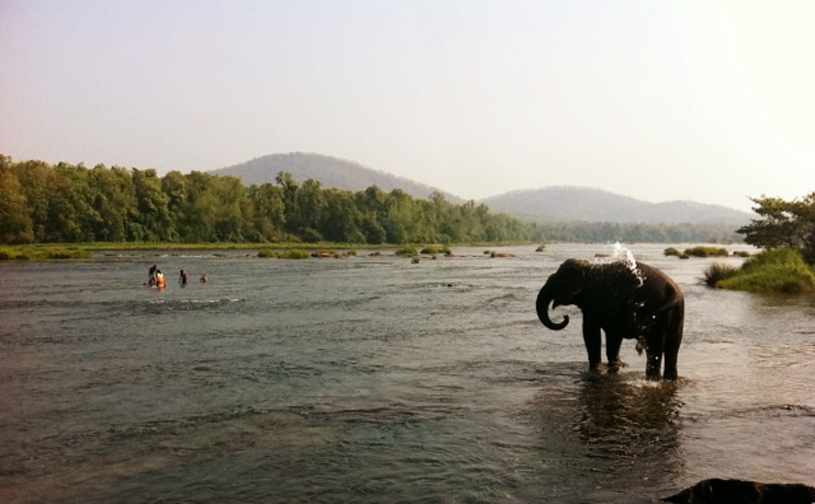 Photo By: Aviva West
See the backwaters of a Kerala from an unusual perspective. Take a kayaking tour of the rivers of the state of Kerala. There are many options, and it's likely you'll get to see hidden spots along tiny canals where a houseboat won't be able to go. There are also fishing tours and foodie tours that you can add to a kayaking adventure. Another option is bamboo rafting for something totally different. On another note, we recommend living in a tree house during your stay in Kerala (at least for one night!) – this is certainly one of the unmissable adventures in southern India.
Adventurous Sights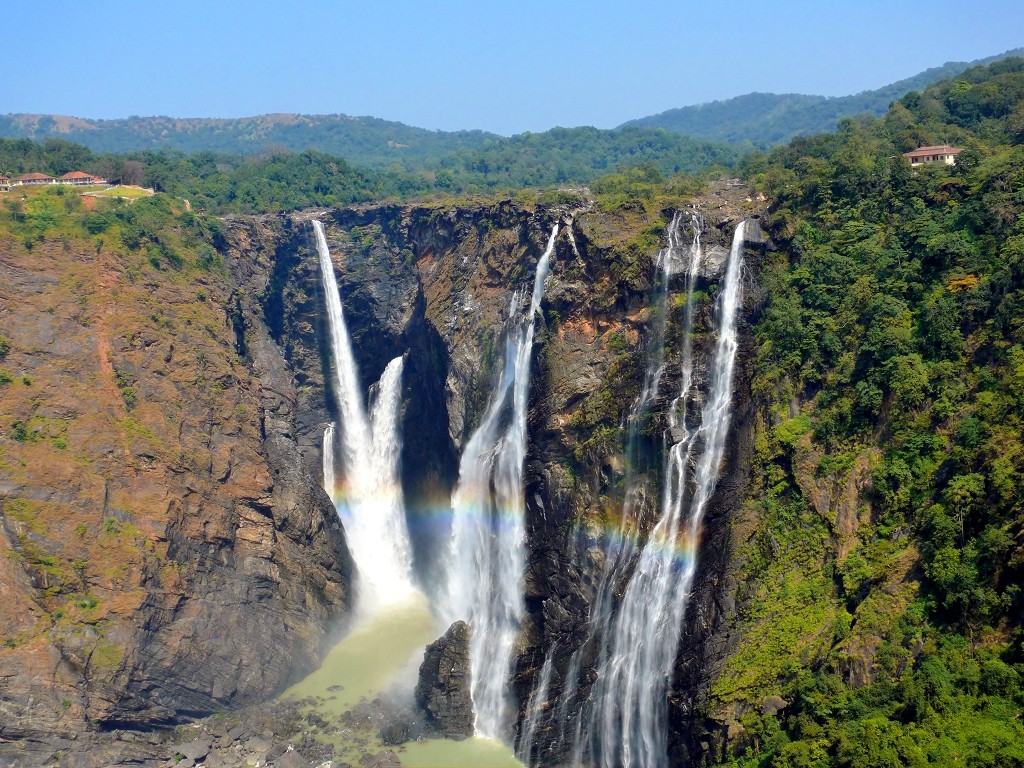 Photo By: Bharath Achuta Bhat
The Jog Falls, are located in Karnaka, and it's one of the largest plunge waterfalls in India, dropping some 253 meters! The Raja, Rani, Rover and Rocket cascades combine to create one huge waterfall on the Sharavathi River. While you might get quite wet, the best time to visit is during monsoon season (approximately June to December).
Do you love your morning espresso? Well a visit to the Coorg coffee plantation hills should probably make it onto your to-do list. Try to book a homestay to get a more intimate glimpse of life here. They'll often take you on a special tour of the crops so you can find out more about the humble little coffee bean. Coorg is located in the Kodagu district, in the south western part of India.
Adventure Sports in Goa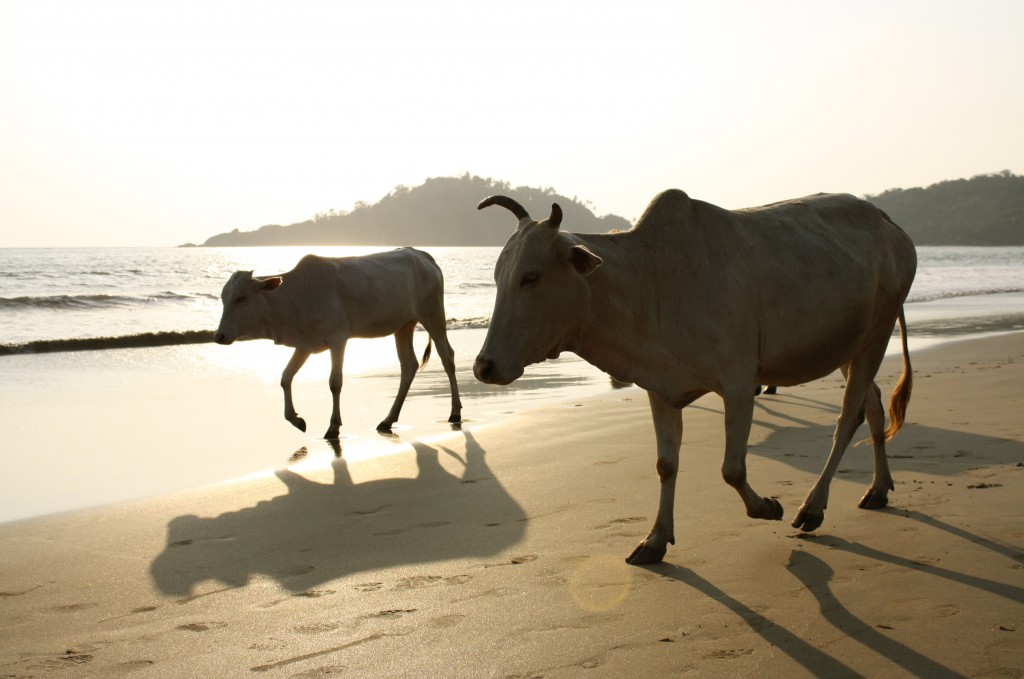 Photo By: Dan Searle
While Goa is not technically in "southern India," it's near enough and many will want to include Goa in any trip to the southern region. Recently, we wrote about the best adventure activities in Goa. While this beachside paradise is typically known for its all-night trance parties, sunbaking aplenty and sumptuous seafood meals, if you're tired of these hedonistic delights why not try some water sports, scuba diving, trekking or boating instead?