Adventure Travel in South Asia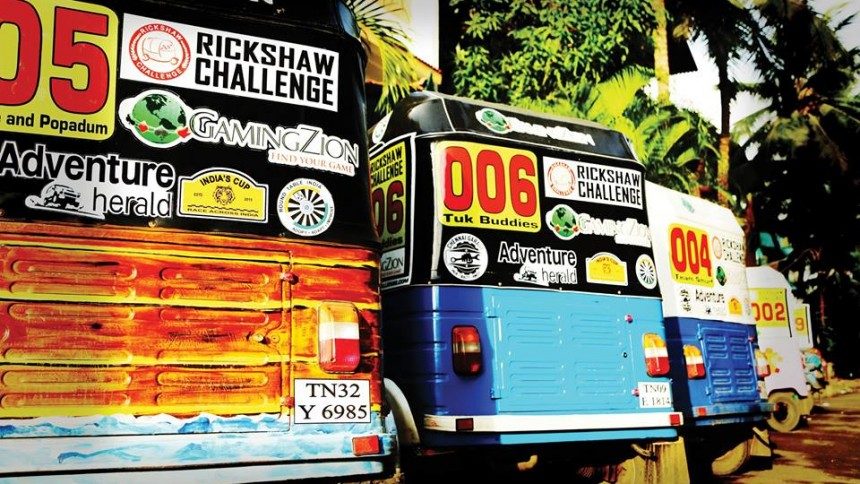 Adventure Herald Sponsors Rickshaw Challenge Malabar Rampage 2016
March 22, 2016
The most popular auto rickshaw rally in the world, Rickshaw Challenge Malabar Rampage 2016 is sponsored by Adventure Herald this year.
The best way to experience beautiful culture and landscape of India, Rickshaw Challenge is about to kick off. The Travel Scientists have exhibited an outstanding effort to organize the Rickshaw Challenge Malabar Rampage 2016 between the 2nd and the 8th of April.
Rickshaw Challenge is such a great event that it was featured among Lonely Planet's 10 greatest adventures on the earth. It was also covered in Etihad Airways' Etihadinflight magazine.     
This breathtaking and crazy auto rickshaw rally is going to take place between Trivandrum and Panaji along the cost of Malabar for 1100 km (680 miles). 21 fearless teams of 2-3 rickshaw racers will find themselves in an unprecedented clash while getting into the depths of Indian culture, cuisine, architecture and art.
The best auto rickshaw rally in India, Malabar Rampage is going to consist of adventure travelers from all over the world. So far, there are teams from New Zealand, Australia, Malaysia, France, United Kingdom, Sweden, United States, Germany, India and Ireland.
If you wonder about the ways to see India, this adventure is the Indian remedy of your restless soul. The racers will have a full week to experience southern India from an angle which hasn't been discovered by regular tourists. The participants will have the chance to meet locals, make new friends, have secret parties, drive in the wrong direction and struggle with colorful rickshaws. In other words, even the teams who lose the challenge will go home with amazing memories and experience of a lifetime.
Teams have already started to work on their designs which will form the look of auto rickshaws. The racers, who wonder about how to pimp a rickshaw, will have their chance to work with local masters. We are expecting to see colorful rickshaws on the roads of southern India in April.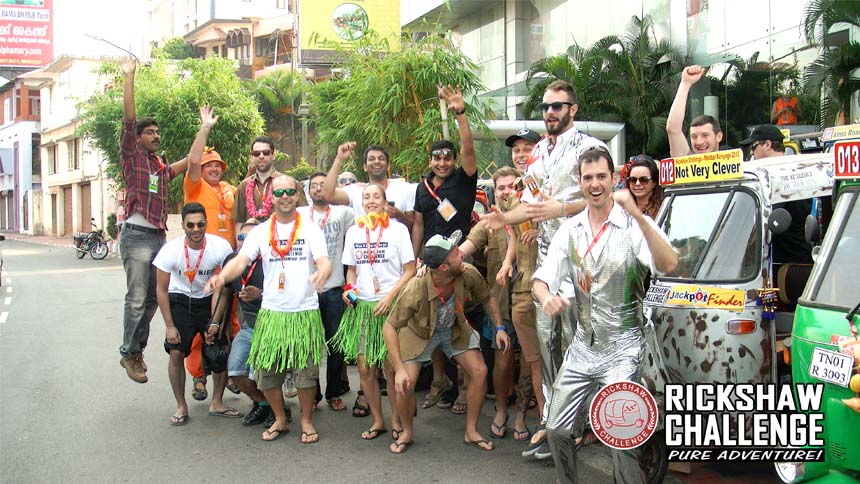 Another important feature of this famous rickshaw rally is that the racers will be able to take their rickshaws to home after taking advantage of the Pimp My Rickshaw option. Commuting from home to work on a customized tuk tuk is not a dream anymore.
Rickshaw Challenge Malabar Rampage 2016 is going to be a unique experience and we are proud to be the official sponsor of the unprecedented event. While the participants of enjoy the Rickshaw Challenge Malabar Rampage itinerary, you can join the adventure through the updates which will be posted on Adventure Herald daily from the start until the last team sees the checkered flag.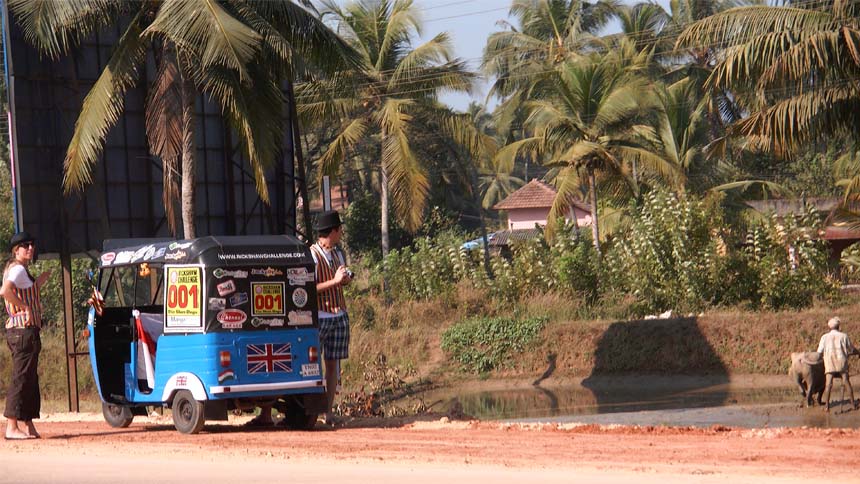 Rickshaw Challenge Malabar Rampage is an event for people who are sick of lying on the beach to get some sun tan. This is the modern definition of adventure. Friendly locals, crazy companions, exquisite local delicacies, mystical buildings and stunning idyllic scenery will blow the minds of Rickshaw Challenge racers and Adventure Herald readers.