Adventure Travel in North America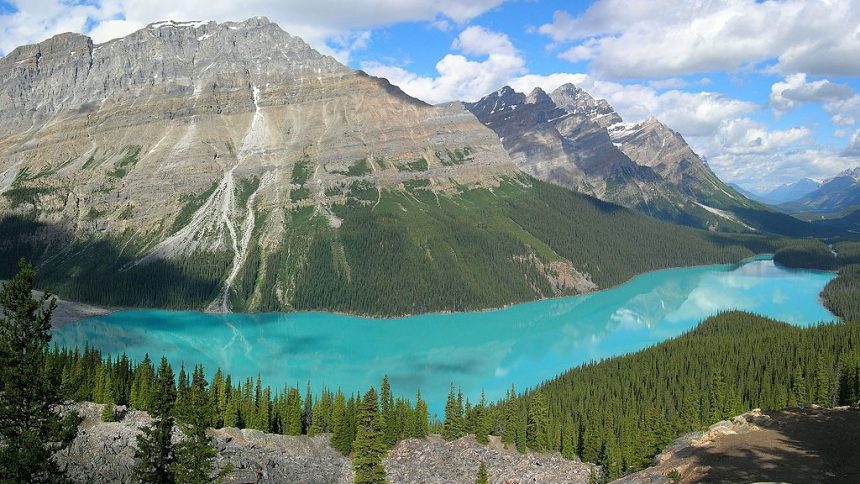 Stats Reveal Dramatically Increased Tourism in Canada in 2017
December 21, 2017
Levels of increased tourism in Canada in 2017 have been exceptional, with considerable surges in numbers all year long. The 2017 boom has seen a large increase in the numbers of international visitors, as well as travelers from within Canada and the United States.
Photo by: Tobi 87 License: CC
The Conference Board of Canada found that tourism from international countries to Canada is substantially higher than the level of tourism from Canadians or even U.S. visitors, as published in a December 20 report.
This comes as a result of several factors, one being the country celebrating its 150th birthday this year, promoted by the "Canada 150" campaign. The promotion and advertising of Canada through this campaign as well as Lonely Planet and the New York Times naming it the No. 1 place to visit in 2017 also contributed to the successful year, according to Jantine Van Kregten, director of communications for Ottawa Tourism.
"I think it did lead people to make the decision, out of any year to visit Canada, this is going to be the year. Canada has always been one of those dream destinations for a lot of overseas visitors," Van Kregten said.
Another factor credited with increased tourism in Canada in 2017 is the U.S. travel ban on several Muslim-minority countries and some others imposed by President Trump. Additionally, Canada has seen an influx of tourists from Mexico, partly due to Canada's decision to lift its visa requirement, an increase in flights available between the two countries and also because of Donald Trump's "perceived disparaging statements toward Mexico" as noted in a report by the Conference Board of Canada.
Finally, wintry weather conditions this holiday season have been welcomed in the nation's popular ski resorts, where this means increased numbers of those visiting in the hopes of a snowy mountain adventure.
Continued Optimism for 2018
2018 will likely see continued growth in Canada's tourism sector and this will also be aided by the announcement by Prime Minister Justin Trudeau and Chinese Premier Li Keqiang have announced 2018 as the Canada-China Year of Tourism. The new tourism initiatives aim to foster a stronger relationship with China through the promotion of cultural exchanges and the two-way flow of tourists between the two states, which are historically linked.