Extreme Adventure Records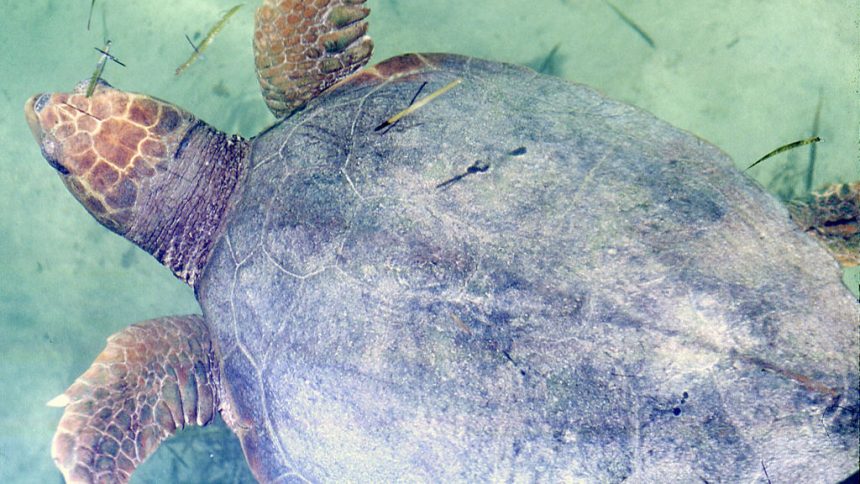 Man Completes Longest Kiteboarding Run from Florida to the Bahamas
December 19, 2017
Nick Ziegler, 30, from Florida has made an adventurous Guinness World Record attempt for the longest kiteboarding run that will likely see his name cruising into the extreme sports records soon.
Ziegler claims to have accomplished his planned 90 km journey across the Gulf Stream from Florida to Bimini on a hydrofoil kiteboard.
The trip took four hours and he believes it will enter the World Records as the longest kiteboarding run ever made.
"We arrived just before a perfect sunset," he messaged Sunday morning.
Reaching his destination in four hours means Ziegler will have averaged speeds of roughly 24 km/hr.
Ziegler has talked about how he hopes his achievement will inspire his young daughter.
"This kind of thing shows the human spirit," he said. "I want my (2 1/2-year-old) daughter to understand she can achieve anything she sets her mind to."
A graduate of an associate degree in business, Ziegler decided after his studies to try to become an emergency service worker,  attending firefighting college in Coral Springs. His course of action changed when he witnessed a kiteboarder in action.
"As soon as I saw it, I said, 'I want to do that,'" he said.
Ziegler now runs Epic Adventures FL, a company specialising in teaching clients kiteboarding and taking them on water sports adventures around the world.
"It's the best feeling on Earth," he said. "Nothing like the stoke of this."
Ziegler says the most thrilling aspect of the sport is serenely gliding over the waves. Doing this has allowed him to encounter pilot whales, sea turtles and species of fish and birds that most people never have the chance to see up close.
What is Hydrofoil Kiteboarding?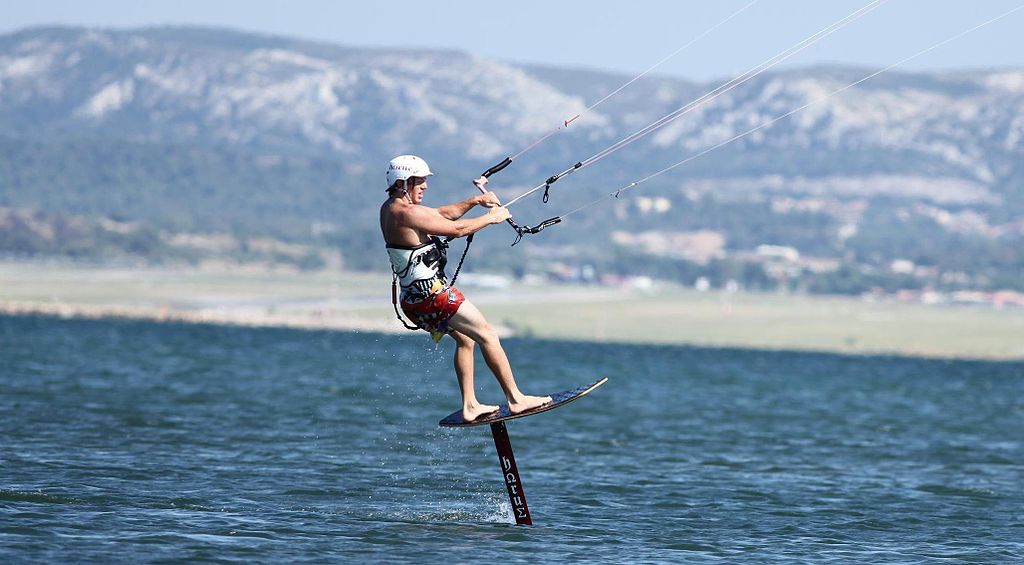 A hydrofoil kiteboard in action
Photo by: Horue License: CC
Previously an underground form of kiteboarding, it involves the use of a kiteboard with a mast on the underside which has a silicon wing on its end. Riders use a sail to catch winds and once this happens, the foil underneath the water lifts the board above the surface, enabling the rider to hover up to three feet above the water.