Adventure Travel in North America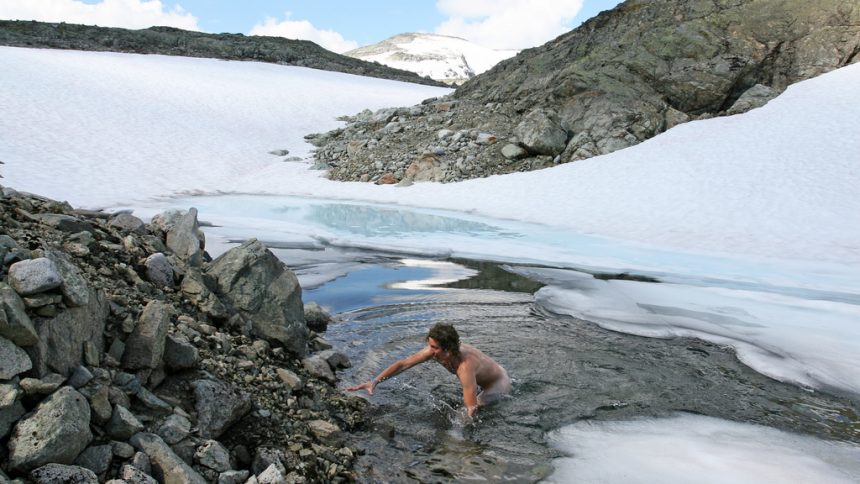 5 Unusual Extreme Watersports and Where to Try Them
July 31, 2015
You love the ocean, lakes and rivers, but swimming is too boring for you? Scuba diving doesn't even bring a weary smile to your face anymore? Have a look at our list of the most unusual extreme watersports in the world and chose one for your next adventure!
Creeking
Canoeing and kayaking are a nice pastime, but not a real challenge anymore? Creeking, considered as one of the most dangerous extreme sports, might just be the thing for you. Taking water sports to another level, you descend steep, low volume white waters full of slides, waterfalls and rocks with canoes that were specially designed to resist this extreme environment. You've got to keep all your 5 senses on high alert to not to be smashed against rocks, trapped underwater or sucked in hidden tunnels.
Norway, famous for its clear whitewater and its wide net of creeks and canyons with amazing slides, is one of the world's top destinations for creeking. Piemonte in the Italian Alps is another world-class creeking spot, where there is only a short timeframe each year in spring, when the water has, thanks to the down pouring meltwater, the right depth.
Coaststeering
For all those, who always had difficulties to decide for just one specific activity is coasteering. You move around the intertidal zones of rocky coastlines, just swimming, climbing, jumping and diving. And all that without the help of a boat.
Although smugglers, pirates and the adventurous have been doing the same thing for centuries, it was first in Wales, where it came up as a guided activity in the 1990s. And still today the coast of western Britain, famous for its cliffs, is the world's premier destination for coasteering. By now more than 100 activity centers offer guided tours with different focus.
Kitesurfing
Kitesurfing is a combination of wakeboarding, windsurfing, surfing, paragliding and gymnastics (once you are really good in it). A controllable power kite is connected to a wakeboard, which enables the kite-surfer to use the wind power to move across the water and do spectacular jumps and stunts. Buckle up, because the speed record is at over 90 km/h!
Kitesurfing may look simple, but it needs intense practice and patience to be able to steer the kite as safely as a pro.
Any location with steady, strong off shore wind and an open water body of appropriate size is suitable for kite surfing. One of the world's top destinations though for kiteboarding is Tarifa. Located at the southernmost tip of Spain, the winds blowing through the Strait of Gibraltar are the perfect propulsion for any kite.
Snuba Diving
No, this is not a typo. Even though there are some similarities with scuba diving, you should not mix the two up. Also in snuba diving the diver uses swim fins, a diving mask and weights, but the big difference is, that they don't need to carry big oxygen flask on their back. The oxygen supply comes from outside, through a long hose connected to oxygen tanks on rafts on the surface.
Snuba diving is best done in areas without strong current or waves, since these can cause problems with the hose. Phuket in Thailand offers beautiful coral reefs in an appropriate depth for snuba diving. Maui is snuba divers paradise, where you'll find the highest concentration of snuba operators in the world.
Ice Swimming
This is a simple one. You don't need any complicated gear, you just need a very, very cold lake, ideally frozen, with a hole that is kept open, where you can swim. Being an old tradition in northern European countries and Russia, there casually combined with a sauna visit, nowadays things are getting more serious. The International Ice Swimming Association has taken things in her hands and organizes various ice swimming competitions each year. It also has determined, that the water temperature needs to be below 5° C. Otherwise it might still be cold, but officially you are not allowed to call yourself an ice swimmer.
There is no better place to try ice swimming than in Finland, where the swimming holes are properly maintained and where in some places you find dressing rooms and, if you are lucky, even a sauna.
Liked this article? Looking for the latest in travel and adventure news? Then check out the rest of our articles at
Adventure Herald
. You can also like us on
Facebook,
 follow us on
Twitter
or
Instagram
to keep up with our latest antics.