Adventure Travel Destinations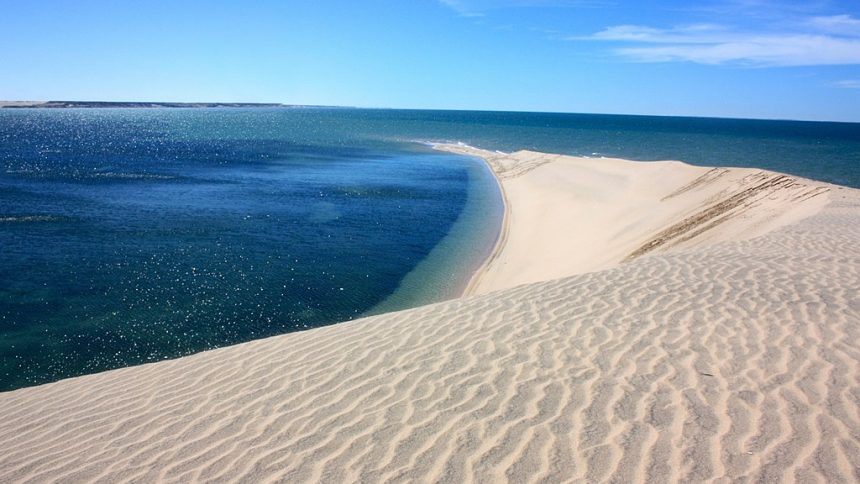 Active and Outdoor Adventures in Morocco Not to be Missed
January 15, 2018
Outside of the bustling vibrant towns and cities of this North African kingdom, there is plenty of active and outdoor adventure to be had in Morocco whose landscape almost appears to have been designed for adventure and exploration. Here are some active and outdoor adventures in Morocco you'd be crazy to miss!
Hot Air Ballooning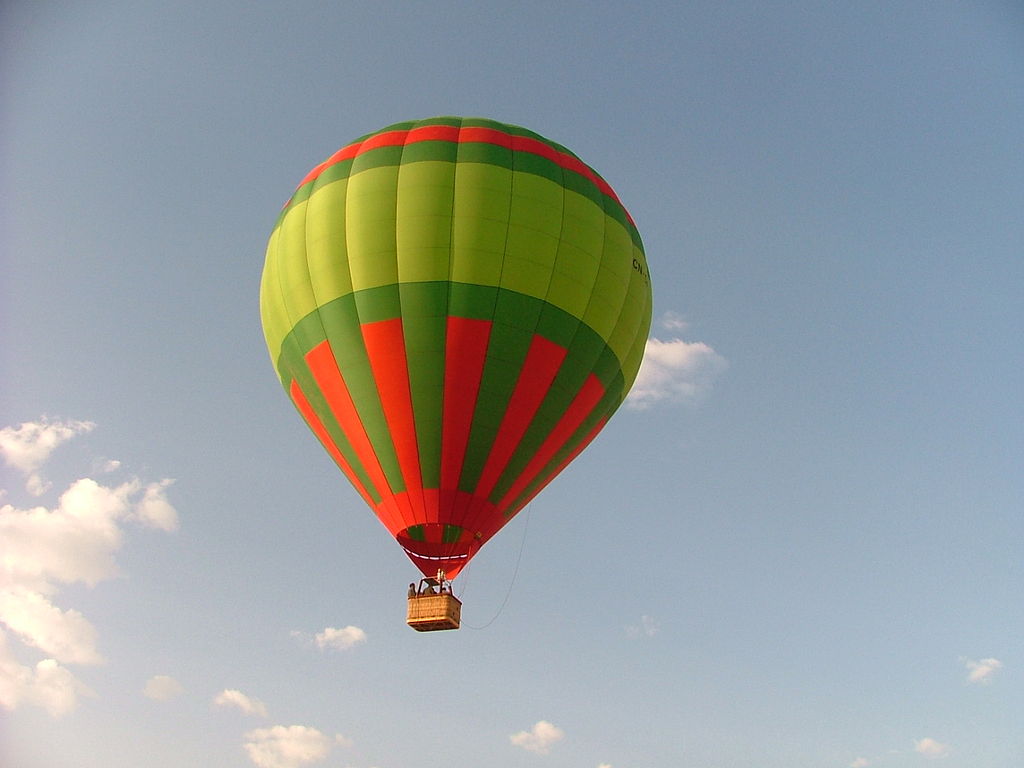 Photo by: jane82 License: CC
There are two companies in Morocco offering a world-class hot air ballooning experience, Marrakech by Air and Ciel d'Afrique. If you wish to partake you will need to be prepared to rise early as the excursions generally take off at sunrise from the plains outside Marrakech. You will be collected from your accommodation at approximately five or six-thirty, depending on the season. With the stunning views along the way, the trip to the launching site is somewhat of a 4×4 offroad adventure itself. The thrill of floating up into the sky to drift for an hour on the winds is something that has to be experienced to be believed. Spectacular views you'll be treated to include the Atlas Mountains, deep valley gorges, the Al Hawuz Plain, olive groves and remote traditional Berber villages. Once you're back on solid ground you'll have the pleasure of being served a traditional Berber breakfast. The hot air balloon companies generally employ the villagers from the local community thus contributing to the development of the area.
Surf and Watersports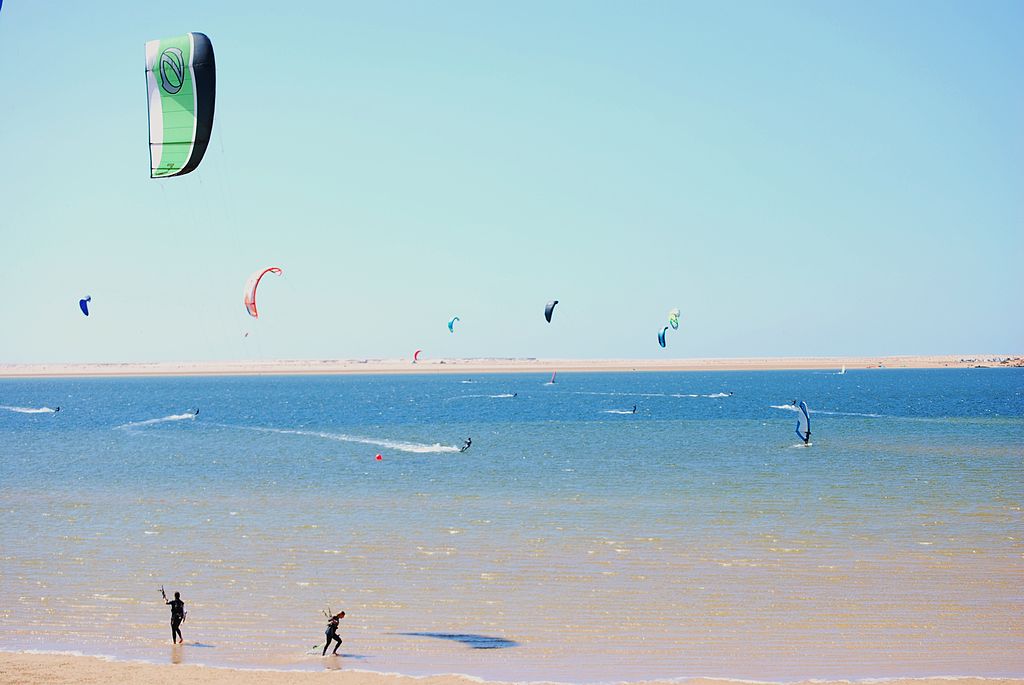 Photo by: Nomadz License: CC
The winter months are a great time to find out why Morocco has long attracted surfers to its Atlantic breakers. During this time of year, the waves are still good and the water and air temperatures are mild. The most well-known surfing region is probably Legzira Beach in Sidi, known also for its iconic red rock arches and being a place of good vibes and beer. In the coastal town of Dakhla you can find a lagoon that is famous for its watersports. Kitesurfing, windsurfing and stand-up paddleboarding are offered to both beginners and experts by Ocean Vagabond.
The Grand Moroccan Escapade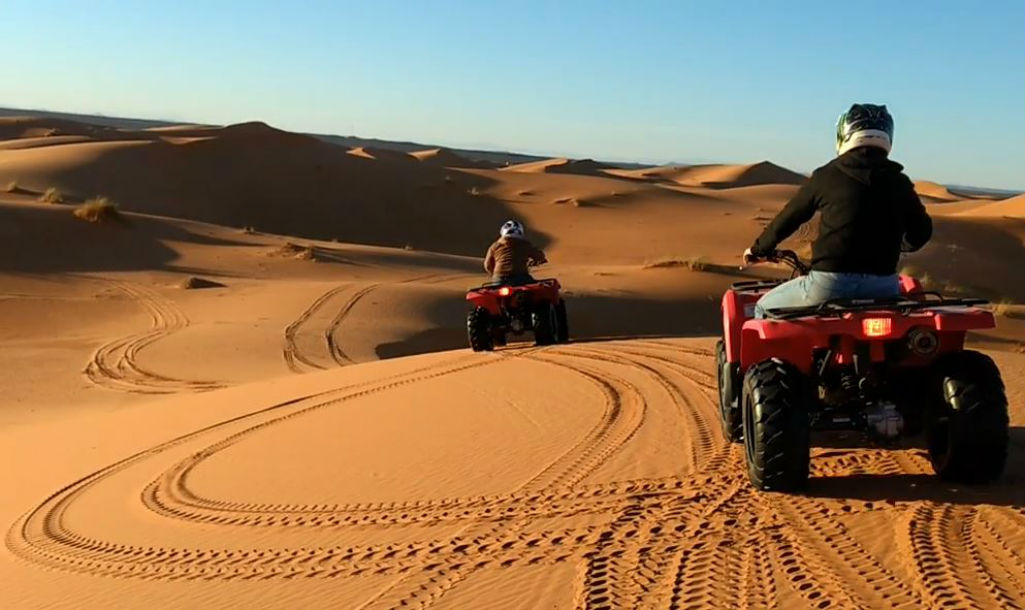 Devised by the Travel Scientists, this 9-day driving adventure spans 2000 km and takes you from Marrakech across the various landscapes of windswept Sahara sand dunes, the Atlas mountains and the Atlantic Ocean, encompassing the best of what this North African gem has to offer. For this minimal assistance 4×4 adventure you can use your own set of wheels. Highlights include exciting such as desert driving, camping out under the stars and exploring the ancient Ksar of Ait Benhaddou, a UNESCO World Heritage Centre. This is a must-see historical site for Game of Thrones fans, which along with many other films and shows was shot here. Once you're there you'll see why, as the place is straight out of a fairytale with superb views all around. 
Mountaineering Adventures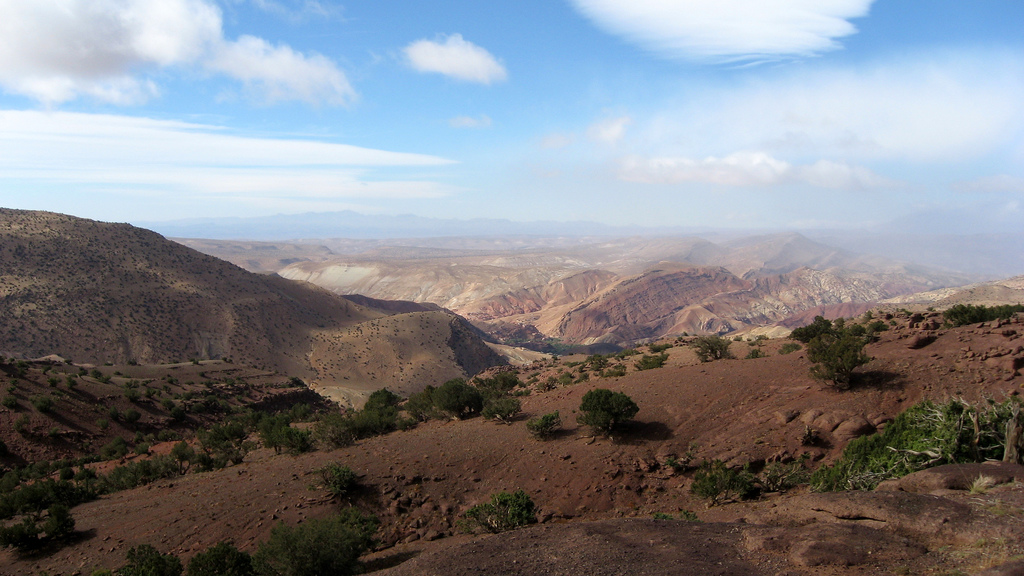 Photo by: wonker License: CC
Jump into Morocco's natural playground for a real active adventure. Canyoning can involve walking, scrambling, climbing, jumping, abseiling, and swimming, cliff jumping and sliding down natural rock slides and canyoning in Morocco does not disappoint. You can embark on a 5-day adventure exploring the variety of landscapes Morocco has to offer, trekking through the Atlas Mountains and the forests, canyoning and camping along the way until you reach the capital city. Morocco's most stunning rock formations include La Cathèdrale and Lake Bin El Ouidane, the largest lake in the area. Morocco is often described as the most diverse country in Africa and the landscape of mountains towering over sweeping knife-edge sand dunes and seemingly infinite coastlines is a testament to that. The Atlas range extends around 2,500 km through Morocco, Algeria and Tunisia. The Atlas range extends around 2,500 km through Morocco, Algeria and Tunisia and is home to North Africa's highest peak, Jebel Toubkal (4,167 km). You can trek the mountains year round, with the best time being April to May.
Rock Climbing in the Todra Gorge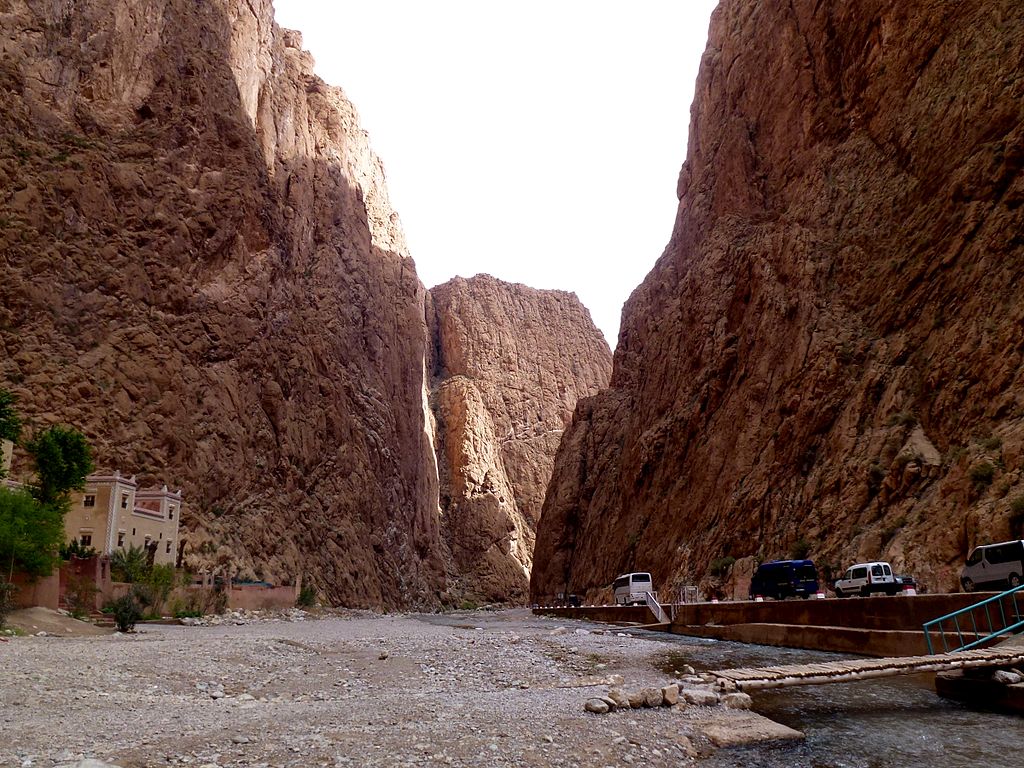 For extreme rock climbing adventures, it's hard to beat a natural, outdoor experience in a challenging but beautiful environment. Rug and Rock offers just that, with food, accommodation and cultural exchange to boot. Working in harmony with local family businesses, this company set up by passionate travelers offers an authentic adventure experience. They offer a 6-day climbing adventure in the sublime surroundings of the Todra Gorge which plunges 300 meters down to a beautiful clear river.
Ski in Morocco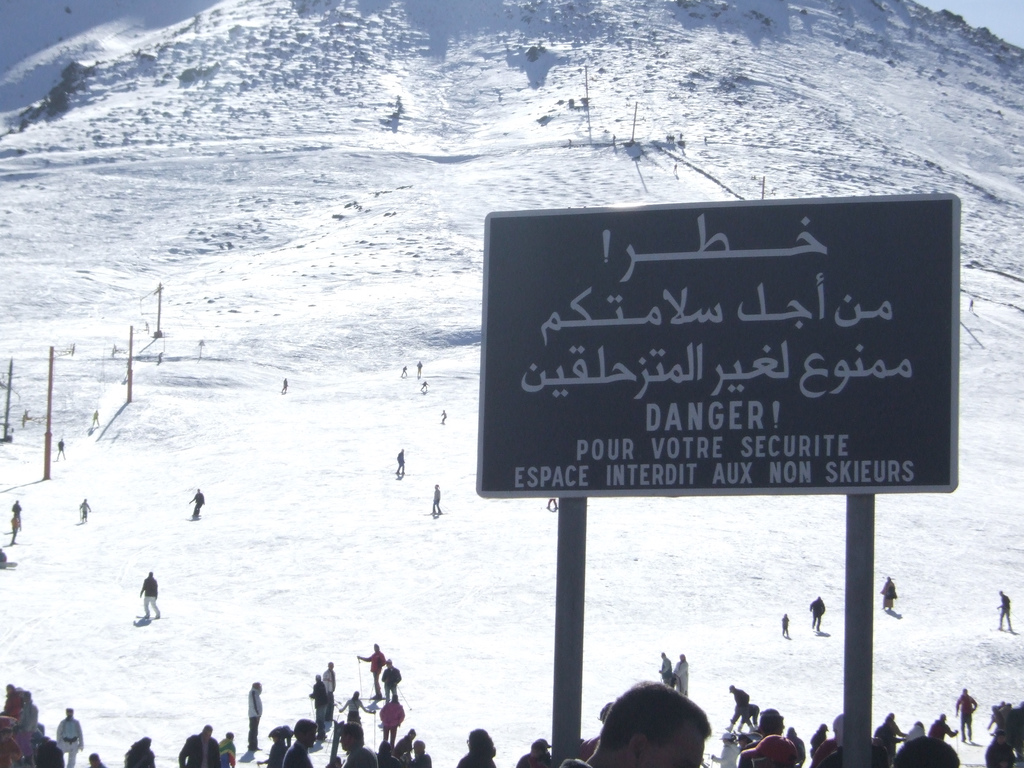 You may not think of Morocco as a skiing destination,  but we think skiing in Africa is a pretty cool experience to say you've checked off your bucket list. While you may not want to travel to Morocco just for the skiing, it could be a great chance for winter active and outdoor adventures in Morocco if you happen to be there in January of February. Picturesque Oukaimeden in the High Atlas mountains is easily reachable as a day trip from Marrakech with taxis costing about 369 Moroccan Dirmah, or 40 USD. This off the beaten piste ski spot has just a handful of places to eat and sleep and in lieu of ski lifts, you might opt for a donkey. Infrastructure is limited, so self-sufficiency is recommended for skiing in Morocco and if you come prepared, the reward is the glorious lack of crowds for a skiing experience unlike anywhere else.There's also the Mischliffen ski area nestled in the Middle Atlas Mountains close to the town of Ifrane, from where you can grab a taxi.