Adventure Travel in North America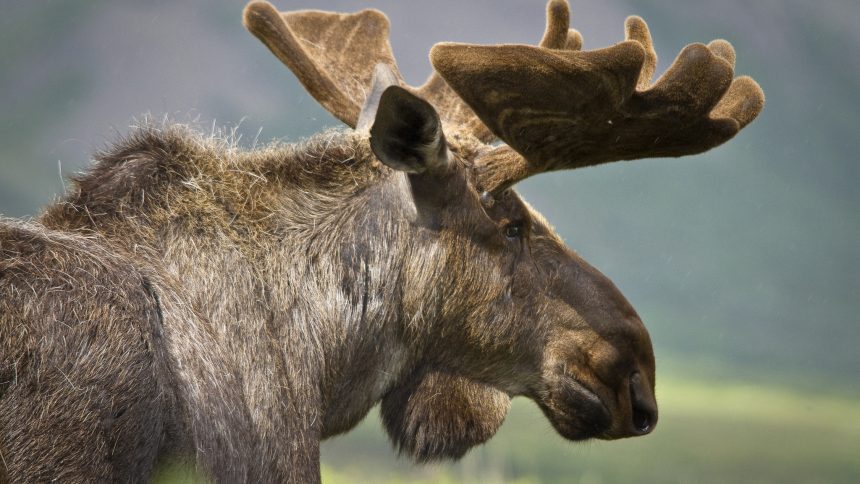 Adventure Holidays in Alaska
December 28, 2015
Alaska is one of the world's most popular destinations for wilderness and wildlife lovers. Consider, for example, that at this outpost of the US located north-west of Canada there's everything for nature-lovers from snow capped peaks to icy creeks, plus dozens of glaciers and historic dog sledding trails, as well as North America's highest mountain Denali, and you can start to get the idea of why Alaska is a mecca for adventure travellers. To help you plan (or dream up) your adventure holidays in Alaska, we'll introduce the adventure activities that are more unique to Alaska than anywhere else in the world. But, of course, if traditional adventure sports like zip-lining, ATV off-road adventures, kayaking and rafting are your thing you'll find plenty of that in Alaska too!
About Alaska
First a little about Alaska. It's the 49th state of the United States have being purchased from the Russian Empire in 1867. Alaska does not share a border with the other contiguous states of the US and instead shares a border with Canada, for this reason Alaskans refer to the southerly US states as "the Lower 48." Oil, natural gas, fishing and tourism are a big part of Alaska's economy, and in terms of size Alaska is the largest state of the US – double that of the next biggest Texas! Remember to factor into your travels that Alaska is a bit more expensive than the other states in the US. You can drive to Alaska from Canada (see more on the Alaska Highway below), fly in or arrive via cruise ship or ferry.
Denali National Park
Denali National Park is home to the highest mountain in North America, itself called Denali (previously known as Mount McKinley). With a height of 6190 meters above sea level Denali is not to be sneezed at. For those wanting to climb Denali it takes about 20 days and there are many camp/acclimatization stops along the way to the peak. Some do the climb on private expeditions while many more as part of a tour – this climb requires good fitness and preparation so plan it in advance if it's on your bucket list.
Many adventure travelers will be familiar with the story of Chris McCandless – the man who ventured into the wild to spend some time in solitude living off the land but died, the book Into the Wild was written about him. Well, his body was found in a spot near Denali National Park.
There is limited self-drive access to the park, the rest can be explored as part of a tour. The park is some 6 million acres and there's everything from glacial areas to forest to sheer cliff-faces that drop away from the road.
Alaska Highway
A great way to get to known parts of Alaska is to grab a giant fold-out map, hop in a car and go on a road trip. One of the most popular and scenic routes is to head along the Alaska Highway, but just remember that there is plenty to see in Alaska that can't necessarily be accessed by road, so make this plan part of your holiday not your whole Alaskan experience. Other beautiful routes include the Old Glenn Highway and the Seward Highway. While Alaska's two largest cities Anchorage and Fairbanks can be accessed by highway, the state capital Juneau is a little trickier to access and can only be reached by ferry. If you're planning to head elsewhere in the US – to the Lower 48 perhaps – you could try one of these classic all-American road trips.
Iditarod Trail Sled Dog Race
Alaskans love dog sledding and in the past it's been a bona fide mode of transport in this part of the world. One of the state's most popular cultural events remains the Iditarod Trail Sled Dog Race. Basically it's a long-distance dog sled race from Anchorage to Nome that starts on the first Saturday of March. So called "mushers" and a team of 16 dogs take about a dozen or so days to complete the race of more than 700 kilometers. This much-loved event sees winners and the hardworking dogs become local celebrities! The race commemorates the dogs and sledders that traversed a section of the Iditarod National Historic Trail (an approximately 1600 kilometer route from Seward to Nome) in 1925 when a diphtheria outbreak in isolated Nome meant the dogs had to get the medicinal serum to them fast. Today, it's possible to explore sections of the historic trail by foot or car. while in winter you can explore some sections by snowmobile, ski or dogsled.
Glaciers of Alaska
Prince William Sound (a "sound" is a large sea or ocean inlet larger than a bay and wider than a fjord) is located east of the Kenai Penninsula and it's one of the best known spots to see the coastal scenery of Alaska. A cruise here will include the potential of spotting glaciers calving (falling away) into the ocean, waterfalls, and wildlife like bald eagles, seabirds and otters. Others glaciers we recommend include the Matanuska Glacier (this one comes off the aforementioned scenic Glenn Highway), Glacier Bay with about 50 named glaciers, and finally the Great Gorge of the Ruth Glacier – it's gorge is deeper than the Grand Canyon and is best seen via a scenic flight. Ruth Glacier is located in Denali National Park. For those up for traditional winter sports like skiing or snowboarding we recommend Alyeska, read more here.
Salmon Fishing in Alaska
Alaska is famous for its salmon fishing, and it's no surprise because its icy rivers and creeks are stuffed with millions of salmon swimming up them each summer. The only problem with fishing in Alaska is that you might find yourself fishing alongside a grizzly bear whose idea of a delicious meal after a winter of hibernation is a freshly-caught salmon. Check out this video to see the amazing sight of bears fishing.

If you're a good fisher you can head out on your own, or join a half or full day tour if you'd like some extra tips. Red Salmon, Silver Salmon, Pink Salmon and King Salmon are the most popular types to catch, there are hundreds of marked fishing spots including right in Anchorage or along Kenai River. Seafood is also a commonly-eaten food in Alaska, particularly with fisheries in the Bering Sea and the North Pacific – so if you love seafood, Alaska is a great place to tuck into some delicious treats.
Wilderness and Wildlife in Alaska
The pristine wilderness of Alaska is one of the main draw-cards of tourists coming to Alaska. In terms of animals you can see creatures like polar bears, bald eagles, blue and humpbacked whales, gray wolves, grizzly bears, orcas, lynx and moose all in the one place! You could go hunting particularly for caribou or moose or go fishing. Opportunities to explore nature abound including hiking, kayaking, rafting and camping. The Northern Lights can also be seen in some parts of Alaska during the winter months. Finally, while in Alaska don't forget to try Akutaq aka Eskimo Ice Cream that we described in an earlier article on the world's weirdest foods. It's made of reindeer fat or tallow, seal oil, fresh berries and sometimes ground fish. Yum!