Adventure Travel in North America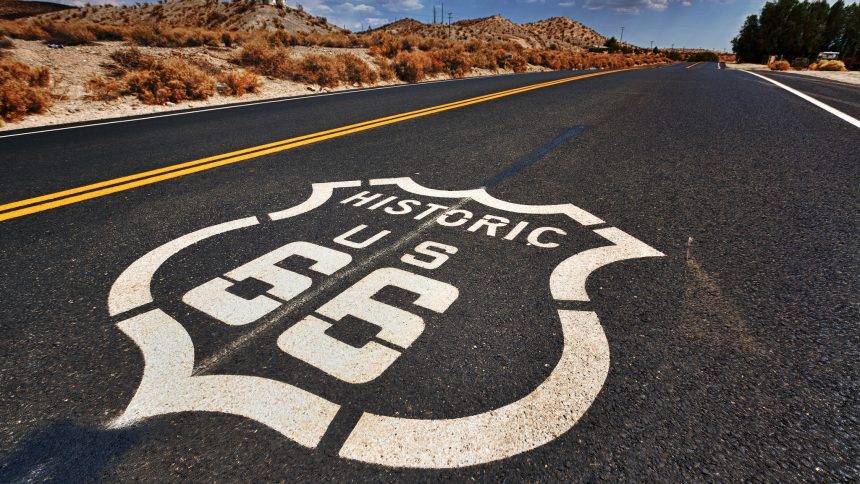 5 Classic Road Trips In the United States
November 6, 2015
Whether you're a young backpacker, an intrepid traveler, or you've quit your corporate job and you're yearning for adventure, then it must be said that the United States is known to be the land of the free and the home of the brave. So if you've got your dog-eared copy of On the Road by Jack Kerouac ready to go, we've got a collection of some of our favorite "all-American routes" where you'll not only notch up some miles but also gain a collection of unforgettable memories. While you're in North America it's worth doing one or more of these classic road trips in the United States.
Pacific Coast Highway
This winding road that stretches almost 200 kilometers of the west coast of the United States, is deservedly also one of the country's so-called official All-American Roads. That means this is a road that has at least two of the following intrinsic qualities: archaeological, cultural, historic, natural, recreational or scenic; and it must be a tourist attraction in itself. The Pacific Coast Highway runs along the coast of central California where, in parts, mountains and cliffs drop spectacularly into the water. It's not for the faint-hearted or for those who are afraid  of heights as the route hugs the edge of the cliff in some places. This road trip can be done in a day including time for plenty of photo stops.
Route 66
Route 66 has got to be the most classic of all classic US road trips. Heading from Chicago to Los Angeles this route cuts a kind of diagonal line across the US map. But if it's that classic old-school American style route you're after – complete with neon signs, sunny diners, old trucks and Americana – this is the road-trip you simply must do. Historically, Route 66 has been used as the main thoroughfare for Americans heading to new places to follow their dreams (for example during the Great Depression heading from the Dust Bowl to make new lives in California). After many high-speed interstate highways were created, the traditional Route 66 has been renamed the Historic Route 66. It's also known colloquially as the High Street of America or the Mother Road, for its important role in the movement of Americans at different times. Despite having to depart from the old two-lane road and join the modern interstates at different points during this road trip, this is a must-do classic road trip, and not just for nostalgic types!
Deep South Music Drive
The ultimate music road trip from Nashville to New Orleans. Start in the epicenter of the country music universe at Nashville, Tennessee, and head southward through Memphis, Dockery Farms, Lafayette and onward toward New Orleans – the home of jazz. While the route is about 1200 kilometers, this journey is not so much about the road, as it is about the sights along the way, so make sure you put aside perhaps about a week to explore the region. For example: in Nashville stop by the Country Music Hall of Fame and Museum; in Memphis visit Graceland or Sun Studios and have a night out singing karaoke; make sure you get to the Dockery Farms where blues is said to have been invented by a cotton picker; and finally go crazy in New Orleans in one of the many blues or jazz joins. Oh and don't forget to ditch your car and ride in a streetcar at least once you get to New Orleans. Recommended accessories: a guitar and a Cadillac.
East Coast to West Coast
The US-50 is a major east-west highway route in the United States, and you can really get a feel for what the USA is really like, as this route takes you along more than 5000 kilometers and about a dozen different states. See major cities like Washington D.C. as well as the landspcapes of the Sierra Nevada, the Appalachians, and Rocky Mountains. The route also encompasses contradictions like the modern-day Silicon Valley and the 1800s "Wild West." US-50 cuts across the middle of the US and as such it will also take you through countless little towns, where it seems time stands still.
Border to Border
Heading in a north-south direction the US-93 (Highway 93) takes you from the border of the US with Canada, to the border of the US with Mexico. No route is likely to offer as much contrast and contradiction as this one. Interestingly both in Canada and Mexico this road is also given the number 93, so you won't get lost! This route has it all: deserts, valleys and giant mountains, but the contrasts aren't just in the landscapes. Let's just say this route also heads by Las Vegas! Obviously this a long (more than 2000 kilometers), and at times lonely route, so be prepared to assign a big chunk of time to this roadtrip, the key is not to rush.