Watersport Adventures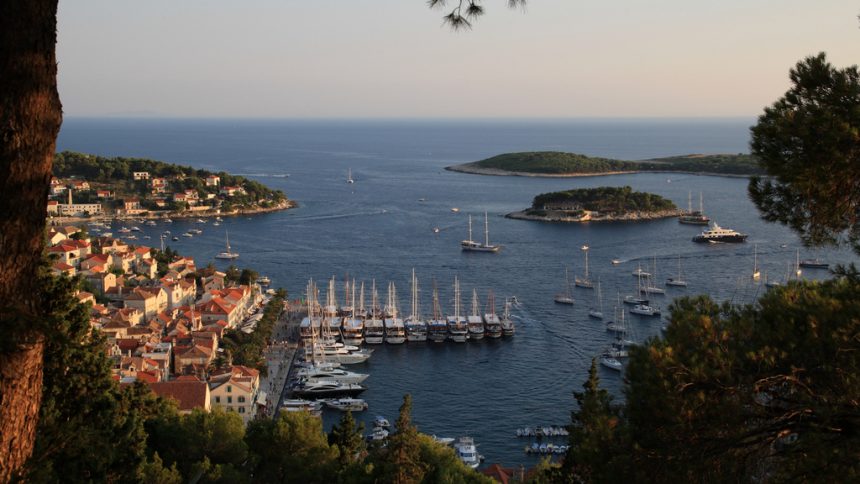 6 of Europe's Most Glamorous Islands
May 26, 2016
Adventure travel is not just about the rough and rugged, but about being exposed to a whole new world. For some of us, the ritz and glitz of some of Europe's most glamorous islands offer the chance to step into a new world, see somewhere delightful, and enjoy a few hedonistic nights soaking up the finer things in life. Enjoy!
Capri, Italy
Capri is a glamorous island off Italy's southern western coast, which you can access by boat from Naples, Sorrento or somewhere along the Amalfi Coast. The main towns are Capri and Anacapri, but it's very easy to walk around on foot. You'll arrive at the busy Marina Grande, but head up the hillside and you'll see many stunning villas, expensive high-end stores, and look down to the water you'll see yachts and super yachts dotting the water. The "Grotta Azzurra" or blue grotto is very famous and a must-see tourist site, you'll catch a little gondola-like boat into the grotto where the acoustics are amazing. You might even see a proposal! The small winding streets, glamorous tourists and super yachts bobbing in the water make this one of the most glamorous islands in Europe.
Corsica, France
Corsica is a French island in the Mediterranean Sea off the French Riviera wedged between France and Italy. It's major draw-cards are the mountain and the sea and adventure sports like scuba diving, sailing, hiking and biking. The famous GR20 extra long distance walking trail also winds its way across Corsica. Summer is the most popular time to visit Corsica, although August can be jam-packed so book ahead if you plan to be there late summer. It's easy to get there by boat from Nice or Marseilles, and even some Italian coastal cities like Genoa or the island of Sardinia. While there are many glamorous people sailing around the Mediterranean who moor their boats in Corsica for a while, the island retains its wild and rugged feel. Plus, although it's not an island France's St. Tropez is undoubtedly the glamour hotspot of the French Riviera.
Mallorca, Spain
Mallorca (also called Majorca) is part of the Balearic Islands off the east coast of Spain. Mallorca is home to glamorous villas overlooking the Mediterranean Sea, and many people from mainland Europe come for a Spanish getaway. It's not just the rich and famous who come to Mallorca in drives – for deep water rock climbers (free climbing above water) Mallorca offers plenty of opportunities, then there's also hiking, biking, sailing and sunbathing to choose from. We should also mention that the nearby island of Ibiza is very popular with young party people, and it's known for its clubbing, all night parties and international DJs that come to play sets to the rich and famous.
Santorini, Greece
The Greek islands are an eternally famous holiday destinations for people all over the world; particularly those from mainland Europe or the United Kingdom who come to get away from the hustle and bustle of the big cities. We've already written about favourite Greek islands but Santorini is particularly popular with wealthy people who come to enjoy the sun, sand and sea. It's very common to find beautiful rich Greek young things from all over the world in Santorini. Watching the sunset from Oia is the most popular tourist activity in Santorini. Check out the famous blue and white homes built on the side of a volcano, swim at Red Beach. So much to do – so little time, but it's the holidays so enjoy.
Sardinia, Italy
Sardinia is off Italy's western coast, north of Sicily. This is why you should go: it's quieter than mainland Italy, the secluded beaches are delightful, the bars and restaurants are a treat and the glitzy and glamorous Costa Smeralda is a major drawcard for the rich and famous. Costa Smeralda is a strip of luxury hotels, expensive boutiques and apparently has the most expensive land per square meter of anywhere in Europe. Aside from the super yachts that moor up each summer, there are private jet and helicopters servicing the area. The Sardinia Cup sailing regatta is held off the coast each year, as are a series of polo matches, and a vintage car rally. If it's all sounding too ooh la la, don't worry there's plenty more to Sardinia that is more salt-of-the-earth Italy and stunning scenery.
Hvar, Croatia
Croatia's Dalmatian coast and its Croatian islands offer adventure travelers plenty to see and do as it is a popular adventure travel destination in Balkans. And, Hvar is one of the ultimates of Europe's glamorous islands. Hvar town slopes down from the hills and hugs the curve of the water. Yachts moor at the port as those who are yachting their way around the Mediterranean stop by. Fast speed boats bring party people, tanned bodies and people soaked in elegance from island to island. As one online writer put it Hvar is a 'hotbed of luxe glamour' – and this couldn't be more true. If you have cash to spare choose one of the opulent hotels to stay at, enjoy sumptuous fresh seafood dinners, and enjoy cocktails in cool bars as the water laps practically at your feet.
Other articles on travel destinations by the water and water sports adventure travel ideas:
Where to Scuba Dive with Big Animals 
The Best Scuba Diving Specialities
How to Get Your Scuba Diving License 
Where to Go Sea Kayaking this Summer
A Short History of Canoeing and Kayaking
A Short History of Deep Diving
Lovely Spots to Horse Ride on a Beach
The World's Biggest Waterfalls
Most Adventurous Water Parks for Young and Old
Prime Wind Surfing Destinations
Beautiful and Giant Rivers to Cruise Down