Extreme Sports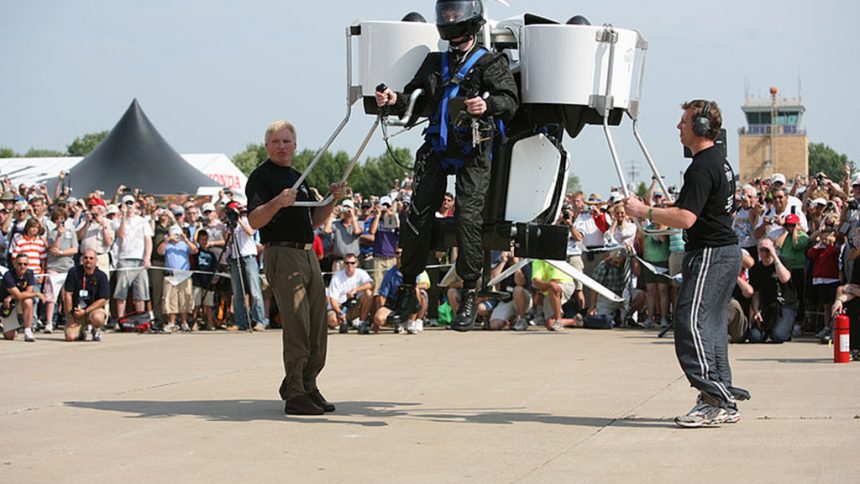 5 Weird and Alternative Ways to Commute to Work
November 29, 2017
We can probably all agree, that in general, commuting sucks. Hours spent crammed into a crowded bus or train could be much better spent doing something productive, relaxing or sleeping (or on adventure travel). But our 5 weird and alternative ways to commute to work will make commuting much more fun!
Aside from exposure to harmful pollution, commuting has been proven to have negative mental effects. Studies have shown that folks whose commutes average an hour or longer are the most unhappy people in the world. A study of 34,000 workers across all UK industries found that those who commuted to work in under half an hour gain an extra seven days' worth of productive time annually as opposed to those who face commutes of one hour or more. Workers with longer commutes are 33% more likely to suffer from depression, 37% more likely to worry about money and 12% more likely to report multiple aspects of work-related stress. Longer commutes are even linked with getting less than the recommended 7 hours of sleep and obesity.
If you can avoid a long commute to your workplace, it can have a real effect on your general wellbeing. A 2014 study from the University of East Anglia found that people who walked or cycled to work had better concentration and were more able to enjoy daily activities than those who used cars or public transportation to get to work. While they haven't yet managed to invent teleporting, there are some pretty cool alternative ways to commute to work that are both demonstrated by a few free-thinking individuals and large-scale innovative firms.These people have demonstrated outside the box thinking to get around a ridiculously long commute, or just to make an average one more interesting. If you have the option, this list might just inspire you to spice up your daily work commute.
Kitesurfing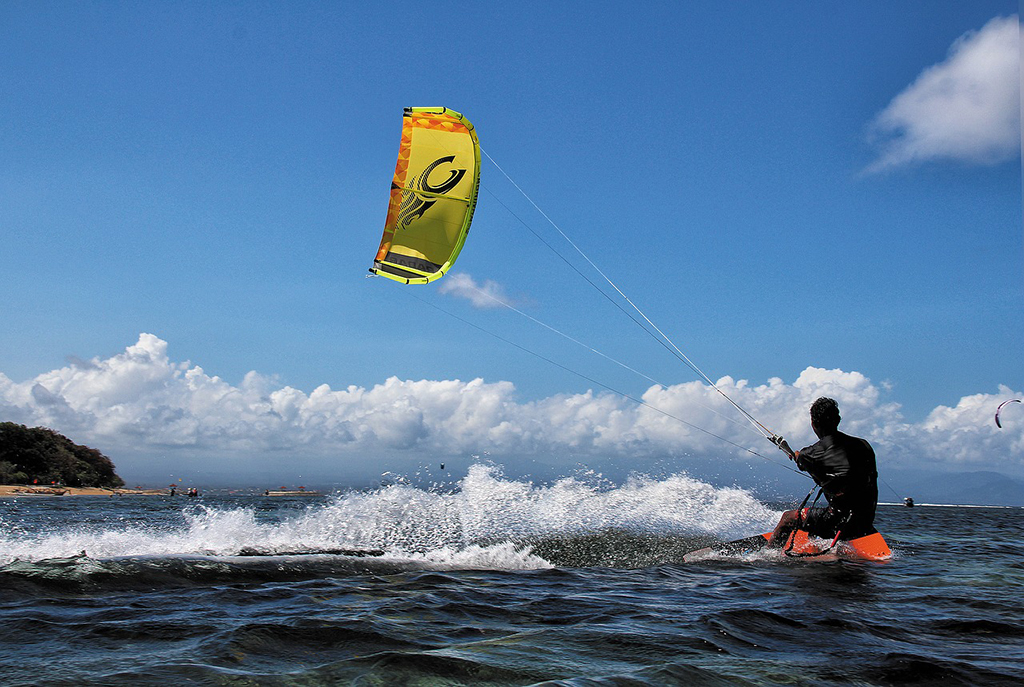 Photo: pixabay
If you'd like your commute to be more eco-friendly, you could ditch your petrol-guzzling mode of transport for a bicycle. Or, if you'd like something a little more extreme, you could check the wind speeds, pull out your kite and simply kitesurf to work. It beats traffic for sure. IT manager David Grimes gained press attention in 2007 for doing just that. Donning a wetsuit each morning, he opted for kitesurfing as his alternative way to commute to work in a bid to be carbon-neutral. The journey from his seaside home to his Brighton office took 30 minutes.  As he quite rightly said: 'It's good exercise and it's environmentally friendly too.' On a good day, you could average roughly 20 miles an hour, or about the same speed as a drive during rush hour. But you'll definitely have a lot more fun doing it!
Standup Paddle Boarding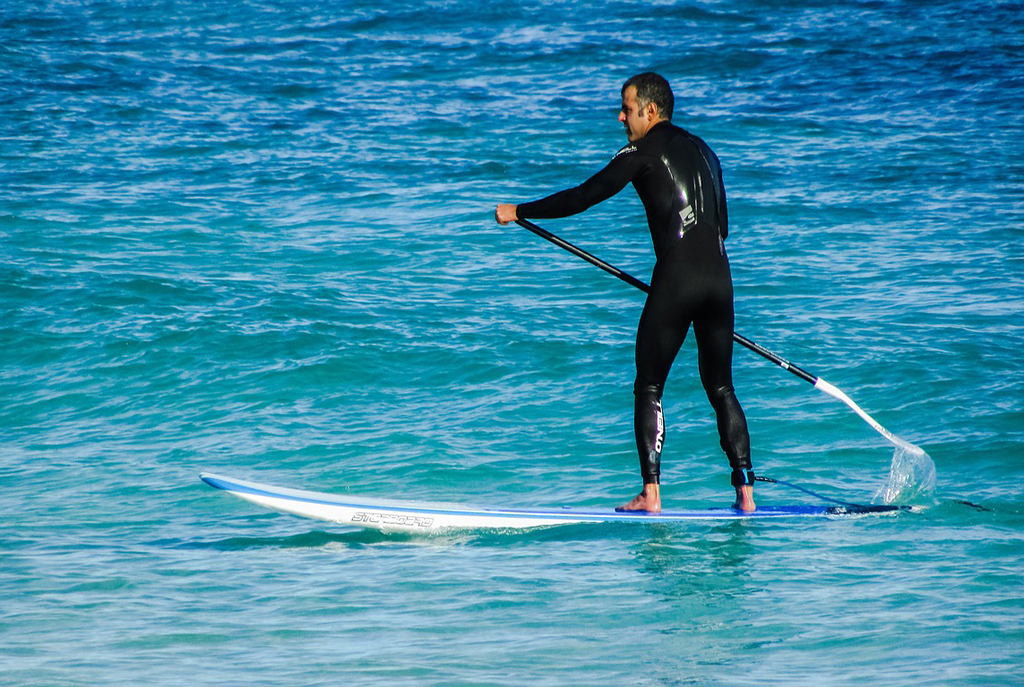 Photo: pixabay
Another example of commutes turned into water sports adventures, standup paddle boarding or SUP has been gaining popularity recently. The great thing about stand up paddle boarding is that there are virtually no limits in terms of where you can do it as you don't require a strong surf to get moving. One place where this active form of commuting is rampant is Portland, Oregon. While you don't need strong currents, you will need a wetsuit and a dry backpack, as well as a marina closeby to your office to park your board.
Jetpack(ing?)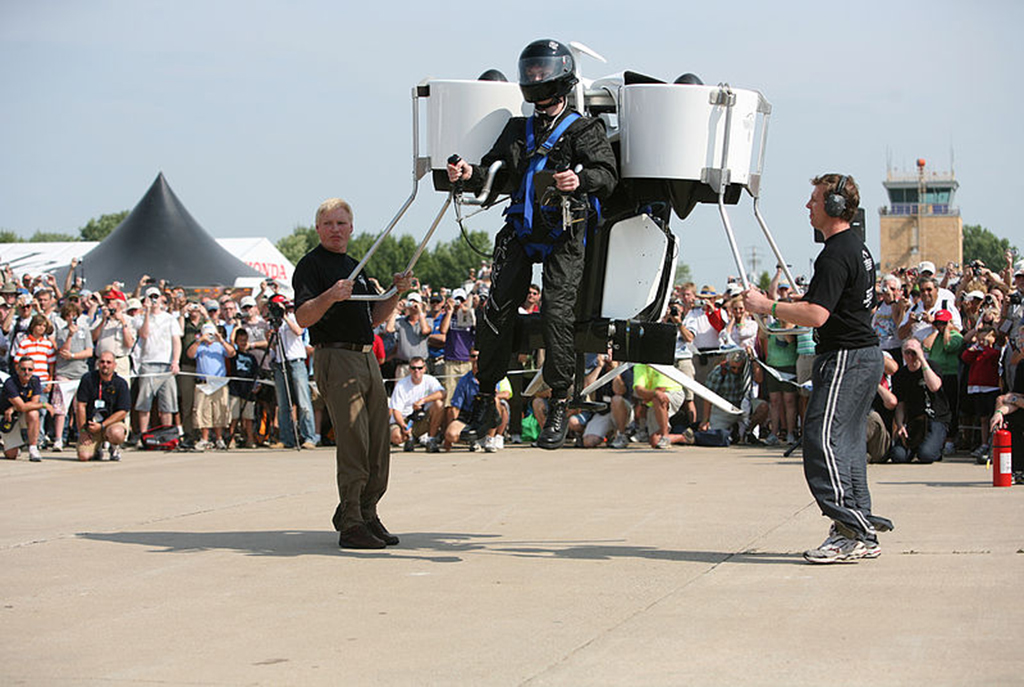 Photo: martinjetpack
That's right, jetpacks are not just a figment of the sci-fi world. The jetpack has in fact been under development for 30 years as a collaborative project between New Zealand-based Martin Aircraft Company and Chinese tech-innovation business Kuangchi Science. As a result, there is now a real-life working prototype. It can fly at 2,800 ft at 45 km/h for 28 minutes. Sounds perfect for zooming above the traffic, no? Peter Coker, vice-president of innovation at KuangChi Science has said of the innovation: "Jetpacks will be part of future cities. I see it as being the Uber of the sky." A long-term plan that sounds super futuristic is that commuters will actually be able to hail an unmanned jetpack via a smartphone app. We can't wait to hear about more developments on this one.
Self-Driving Cars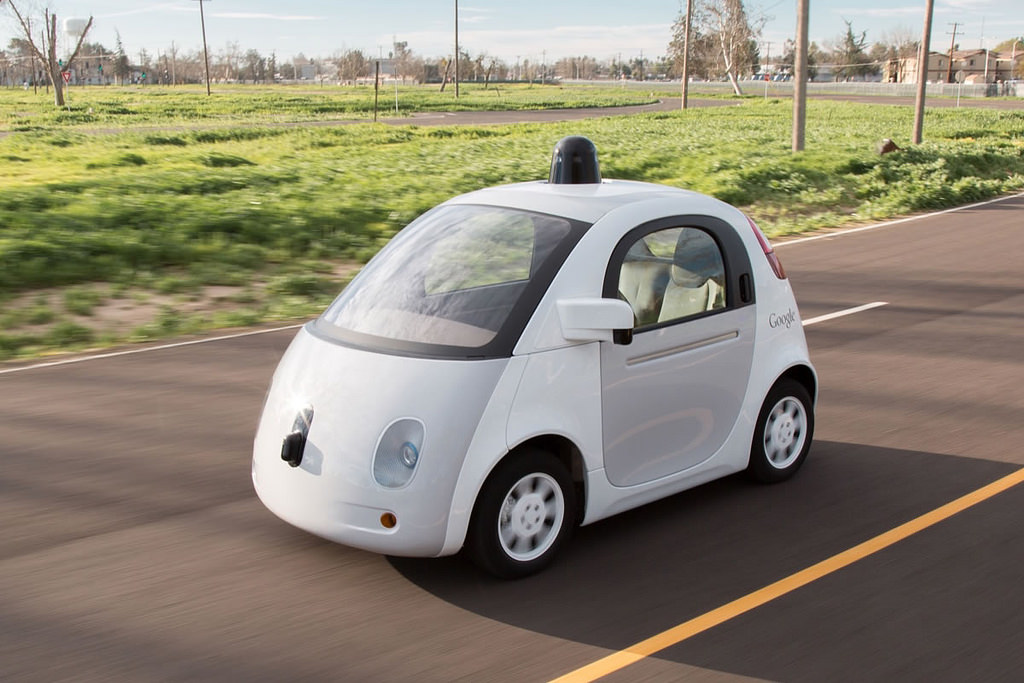 Photo: Marc van der Chijs
From 2018, a fleet of self-driving cars will undergo a trial run on London roads. This will be the most advanced testing process for autonomous cars in the UK ever carried out. Run by a government-backed consortium, the cars will be self-driving but manned and will operate in London and Oxford for more than two years with the aim of gathering data to make the journey between London and Oxford completely autonomous by 2019. The jury is still out on whether self-driving cars will improve traffic congestion or make it worse. However, the possible benefits of using self-driving cars are definitely interesting. The image of being able to enjoy breakfast and a newspaper and even take a nap or do some work, all in the comfort of your own self-driving car is an exciting one.
Skiing to Work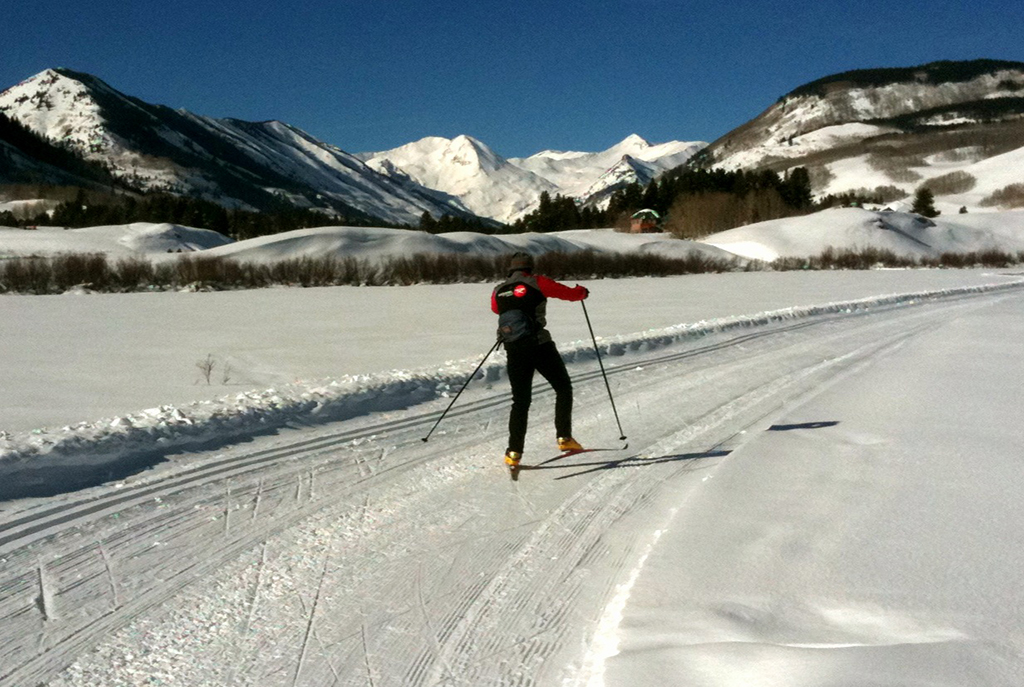 Photo: trailsource.com
This eco-friendly alternative is also much safer than driving in places covered with snow and ice. Especially if there's a trail, cross-country skiing can be an alternative way to commute to work that many people in snowy climates actually do. This phenomenon has even been seen in New York City. In 2011, the New York Post covered the story of a skiing to work trend started by Lucy Painter, a staff member at the Weill Cornell Medical Institute. "She's been joined by scores of other New Yorkers strapping on their skis or snowshoes and gliding around town. In fact, cross-country skiing is so popular right now, several sports stores are completely sold out of skis." Fat biking is a relatively alternative way to get across the snow and ice that we may see more people using for commuting in the future.