Adventure Travel Destinations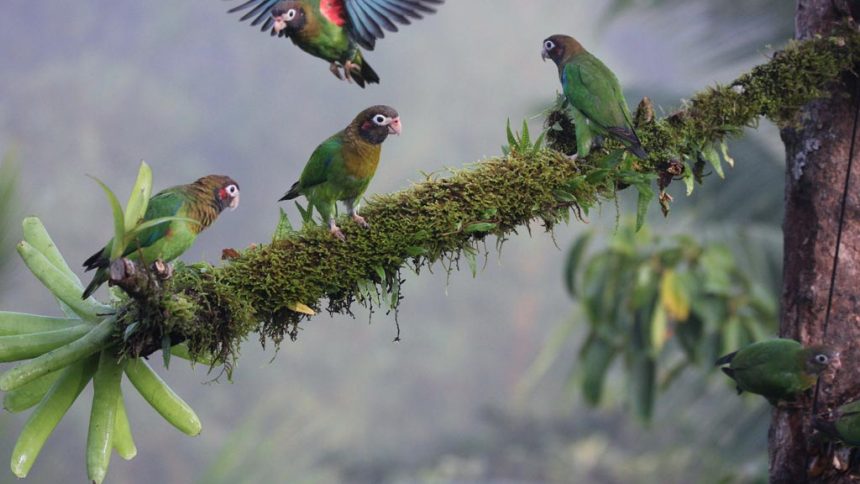 8 of the Most Breathtaking Adventure Destinations for Nature Lovers
November 28, 2017
Henry David Thoreau once said: "We can never have enough of nature…We must be refreshed by the sight of inexhaustible vigour, vast and titanic features, the sea-coast with its wrecks, the wilderness with its living and its decaying trees, the thunder-cloud, and the rain which lasts three weeks and produces freshets."
It's no secret that spending time in nature is extremely beneficial to your health, both mental and physical. It rejuvenates and invigorates us. Traveling through nature is a great way to remind ourselves of how lucky we are to live on such a diverse and beautiful planet. It is also important to appreciate and celebrate the conservation efforts made to preserve some of the most beautiful natural environments found on earth. While a list of places of incredible natural beauty on this planet would have too many to count, let alone visit in a lifetime, here are just some of the best-known adventure destinations for nature lovers to get you inspired.
Photo: Nina Hale
Mestia, Georgia
This rustic mountain village is nestled in an otherworldly location close to the Russian border and is a great place for exploring through nature treks and as part of a motor rally. Here you can follow the incredible, brilliant green valleys to views of impassible snow-capped mountains and even a glacier. Mestia is a centre for mountaineering and is also a UNESCO World Heritage Site. Ushguli is reachable from here with a 4×4 and is the highest village in Europe.
Atacama Desert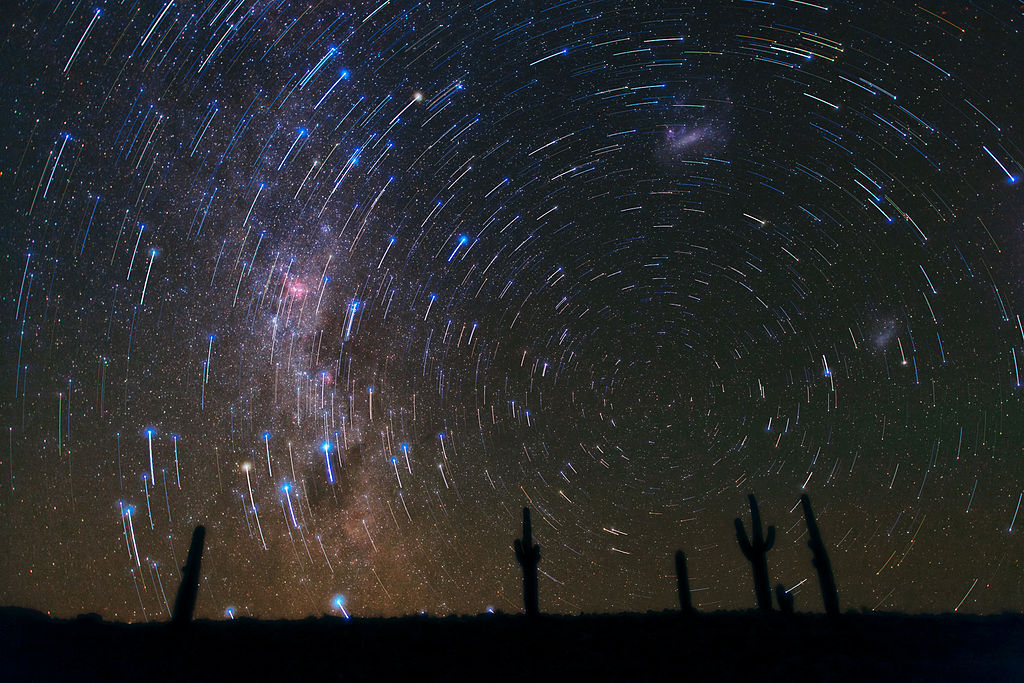 Photo: Tafreshi
A plateau in South America, covering a 1,000-kilometer strip of land on the Pacific coast, the Atacama Desert is not only one of the world's driest adventure travel destinations, but also one of the most breathtaking. This is one of the best places on earth to see the stars and for star trail photography, it is a major hub for astronomical endeavors and you can even go on a stargazing tour. The Atacama is also where a natural phenomenon known as desert bloom occurs once or twice a decade when heavy rains give way to vast swathes of multicolored flowers carpeting the landscape.
Arenal Volcano National Park
Photo: Leonora Enking
While the volcano which overlooks the park is still active, you need not let it put you off visiting, as its activity consists only of smouldering and vibrant trickles of lava down its slopes and the last eruption was in 1968. Visitors can even stay in lodging close to the volcano and even cooler, it produces hydroelectric energy for Costa Rica. Spanning 30,000 acres, visitors to this tropical paradise can hike through the park's tropical rainforest to old lava beds and then climb the Chato Volcano (Volcan Chato). Almost 850 bird species native to Costa Rice can be found in the park. The endangered resplendent quetzal can also be spotted here, known for its colourful green and red plumage. Other species you can spot here include moose, white-faced monkeys, jaguar, deer, coati, toucans, the infamous fer-de-lance snake and parrot snake.
Banff National Park, Canada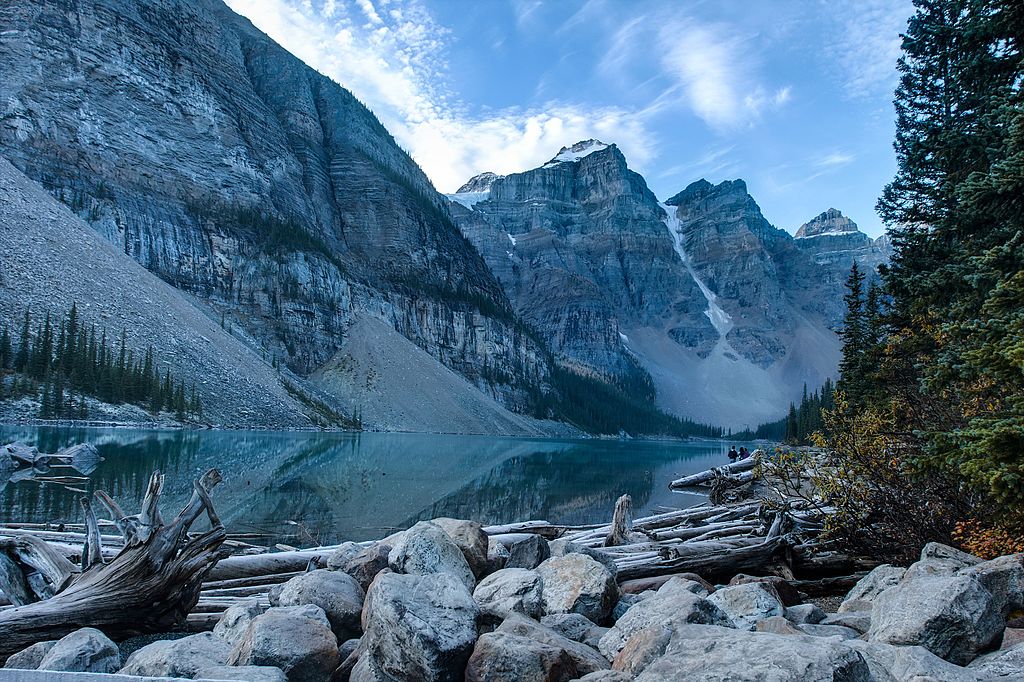 Photo: Alexa Zet
Canada's first National Park, Banff has stood since 1885 as one of the world's premier adventure destinations for nature lovers. Located in the heart of the Alberta Rocky Mountains, it offers year-round amazing wildlife viewing and postcard-perfect scenery. The park is dotted with stunning turquoise glacial lakes and is home to 53 species of mammals, including elk, grizzly bears and beavers and 996 species of flora. Adventure activities are available all year round and the list of choices is long.
Plitvice National Park, Croatia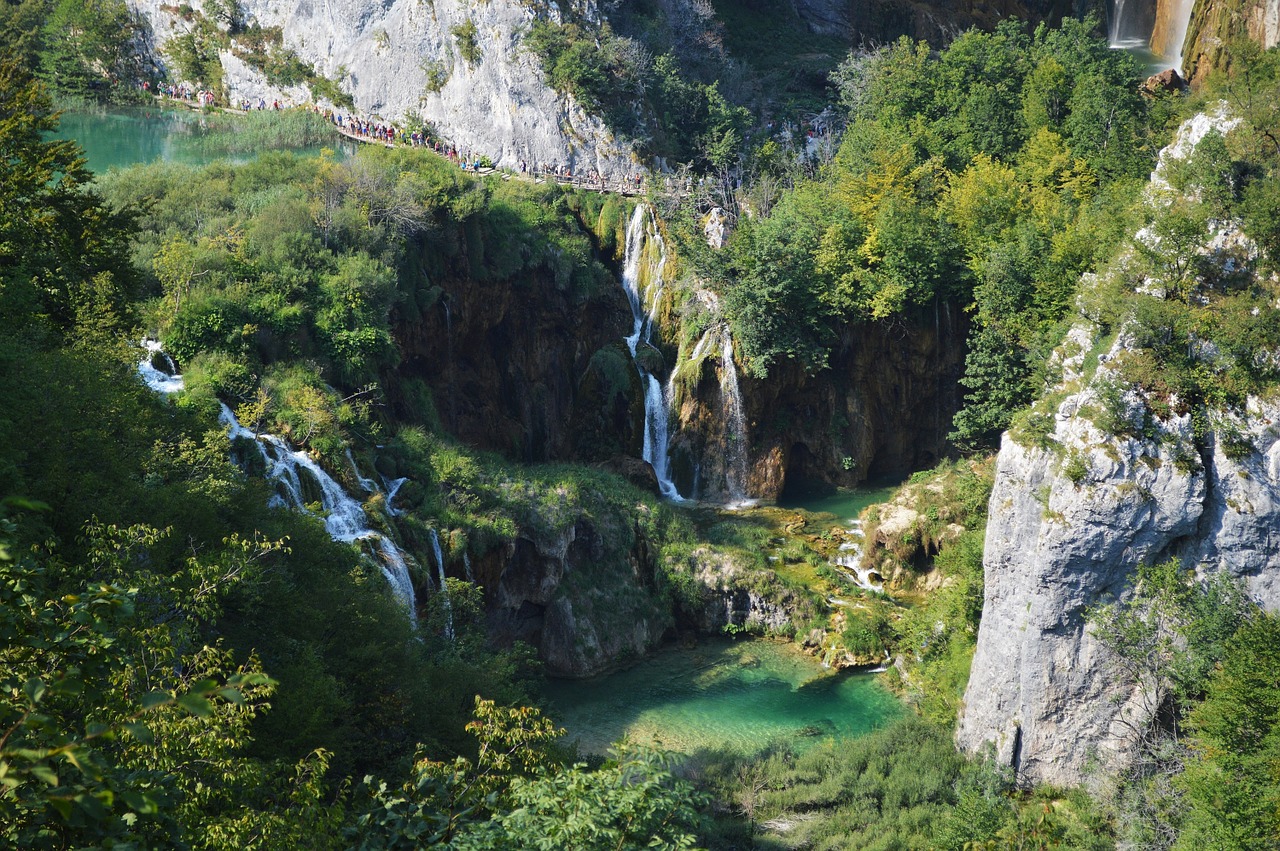 Photo: Ymon
This UNESCO heritage site is an ensemble of 16 breathtaking natural lakes. It lies nestled in a mountainous region in the middle of the country and is incredibly beautiful all year round. The 300km² park is heavily forested and famous for its spectacular waterfalls. To avoid the larger tourist numbers it is advised to visit in spring, autumn or winter.
Tara River Canyon, Montenegro
Europe's deepest gorge, Tara River Canyon is a fun-filled adventure destination as well as a natural paradise. Lush with flora, it is 1300 metres deep at its furthest extension and is 82 kilometres long. The gorge cuts through the Durmitor National Park, a spectacular place for viewing glacier-fed lakes and dramatic mountain peaks. The upper ridges of the canyon can be trekked to find wildflowers, waterfalls and sandy beaches. Drive along the canyon with an adventure rally or explore some outer regions can be explored as part of a 4×4 offroad adventure. You can even dive into the gorgeous abyss from none other than the world's 7th highest bungee jumping platform.