Adventure Travel News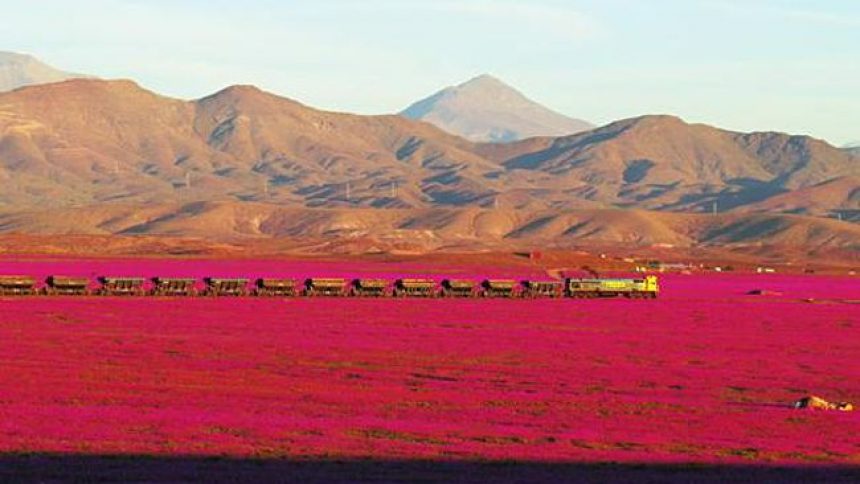 Atacama Desert in Full Bloom!
October 29, 2015
Chile's Atacama Desert is normally a dry landscape, but it's currently transformed into a sea of flowers. Dormant seeds underground – in what's one of the driest places on Earth – have come to life after massive rainfall in the region earlier this year.
Rare rainfall near the Atacama Desert in Chile's north, an area which normally doesn't get much rain at all, has given the seeds lying dormant the drink they've needed to bloom into vivid pink flowers.
So if you're in Chile or nearby countries head on over as soon as you can as the desert flower scene won't last much longer. It's expected conditions will return to their dry normal some time in early November, so now's your chance to see the Atacama Desert in full bloom – an event which only occurs once or twice every decade!