Watersport Adventures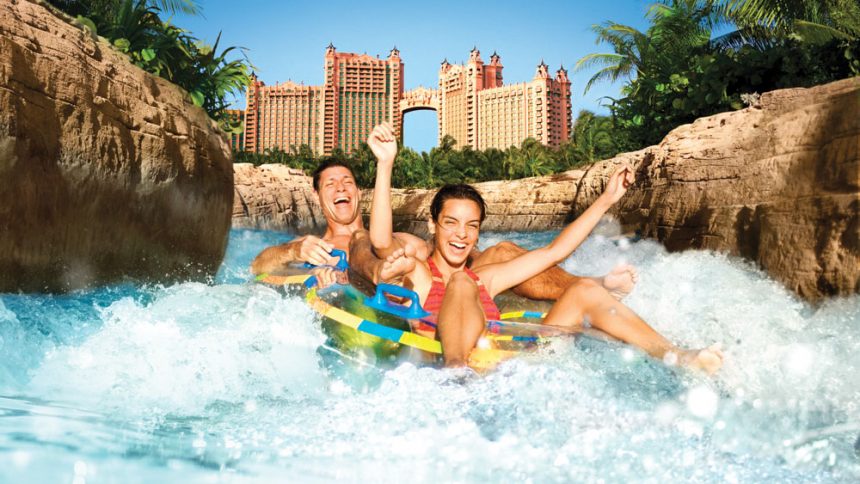 Wet and Wild Water Parks
May 20, 2016
This summer, don't go to a normal theme park, grab a dowel and your bathers and board shorts and head to one of these wet and wild water parks. Whether you're with your children or as adults who are young at hear these water parks are possible the best fun you'll have when a heat wave hits.
Canyoning Park, France
In the glorious south of France, you'll find Canyoning Park in Argelès-sur-mer. This park offers a pre-set route of man-made canyons that offers fun, sport, adventure and maximum thrills. The park provides wetsuits, shoes, helmets and harnesses, and it's open to little people as young as 8 and adults as well. The park include jumps from 3 to 9 meters, tobogganing, abseiling under waterfalls, nets and rope ladders and a 100 meter-long zip-line finishing in a giant pool. If you are into canyoning but want to enjoy it with your whole family – including your little ones, the Canyoning Park in France is for you.
Caneva Aquapark, Italy
Caneva Aquapark in Italy's Movieland Park in northern Italy about half-way between Milan and Venice. Caneva Aquapark has dozens of water slides and attractions, like the Twin Peaks giant water-slide, the Crazy River when you can slip and slide in an inflatable donut, and the so-called Water Jump where you can jump off all kinds of platforms into big pools of water. There are also dance classes in the water…like water aerobics. If you're done with the Aquapark you can also visit the nearby Movieland.
Wet n' Wild Water World, Australia
Located on Australia's Gold Coast in the state of Queensland, is one of the world's best water parks. There several "extreme H20" rides, like Tornado pictured above where you slide into a funnel of water, then there's the Blackhole where you can slide down a darkened water slide so that you don't know what's coming up in this thrilling ride. There are rides called River Rappids and the Mammoth Falls. There are so many rides that one day won't be enough, and you can get 7-21 day theme park passes that also include the nearby Warner Bros. Movie World and Sea World.
Aquaventure, Bahamas
Atlantis Paradise Island is a resort in the Caribbean on Nassau island of the Bahamas. Aquaventure is the resort's water park that is located on 141 acres! The water park includes water slides, a mile-long river slide complete with rapids and waves and about two-dozen themed pools. You don't have to stay at the resort as you can also get a day pass for Aquaventure or the nearby Dolphin Cay where you can try snorkelling and explore the underwater lost-city of Atlantis, and see dolphins, sea lions and stingrays.
Sparty, Budapest
While Sparty is definitely not for children, this is kind of like a water park for adults – and we have to say that Sparty is definitely for those who are aged 18+. Sparty is a dance party held in Hungary's famous Széchenyi thermal baths. The beautiful ornate building and the healing thermal waters, combined with DJs, light shows and young people in not many clothes having a wild time. This party is not for the faint of heart but if you love dancing and partying and the thought of combining it with warm mineral-rich waters gets you wet and wild then Sparty is for you! It is definitely one of the craziest water sport adventures in Central Europe. You should book tickets in advance, and Sparty is on winter and summer – so no matter the weather you can take part in a pool party with a difference in the newly crowned party capital of Europe: Budapest.
Other articles on travel destinations by the water and water sports adventure travel ideas:
Where to Scuba Dive with Big Animals 
The Best Scuba Diving Specialities
How to Get Your Scuba Diving License 
Where to Go Sea Kayaking this Summer
A Short History of Canoeing and Kayaking
A Short History of Deep Diving
Lovely Spots to Horse Ride on a Beach
The World's Biggest Waterfalls
Most Adventurous Water Parks for Young and Old
Prime Wind Surfing Destinations
Beautiful and Giant Rivers to Cruise Down