Equestrian Adventures & Animal Power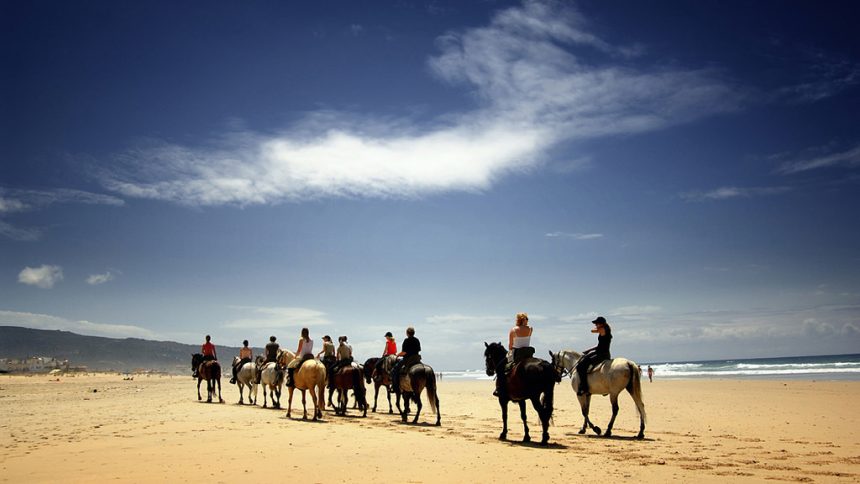 Romantic Locales for Horseback Riding on the Beach
May 18, 2016
There's nothing more romantic than taking a leisurely horse ride on a beach. Whether you know how to ride a horse or not, there's no reason you can't give horseback riding on the beach a go. Here are our favorite beaches for horse back riding.
Horse Back Ride the Beaches of Amelia Island, Florida
For many people, riding a horse on a beach is a bucket list item, and one of the best places to do it is Amelia Island. Here you can go on a group tour with a leader who knows exactly what they're doing, or go solo, or as a couple. There are plenty of operators on the island who you can choose from. The white, long sandy beaches of this relaxing Florida holiday spot are perfect for long relaxing rides on the beach. But even if you're a beginner and need help with the horse then you can book with an instructor who'll match you with a more gentle ride. There's about 20 kilometers of beaches to explore and especially at sunset Amelia Island is a very romantic choice.
Horse Back Ride on Myrtle Beach, South Carolina
Horseback Riding along Myrtle Beach is an iconic United States spot for romantic, group and family saddle-back riding. From beginners to expert riders and even for children, the local horse ride operators can match you with the right horse for your skill level. The beach trail also takes you through some countryside trails, and all in all is about 90 minutes long. Myrtle Beach should definitely be included in the best adventure travel destinations in the US list.
Horse Back Ride on Nassau Beach, the Bahamas
You might not associated the Caribbean islands with horse back riding, but in the Bahamas island of Nassau there are some gorgeous riding trails along the beach. There are several operators offering sunrise, day-time and sunset rides. The rides here can be for solos, couples or groups and the rides can be about two hours long. Many of the tour operators recommend being in clothes you don't mind getting wet in – in case the horse gallops into the water! Rides here are also about 90 minutes to two hours long, although the exact route and length of the ride will vary from operator to operator.
Horse Back Ride in Cyprus
One of the best ways to explore the island of Cyprus in the Mediterranean Sea, is to find one of the local horse ride tour operators and sign on for one of the half-day or multi-day horse riding treks. The longer tours will see you veer off the coastline's golden beaches, and rugged coastlines and head to meet local Cypriot communities, cross over the mountain ranges of the region, see ancient Greek temples, Roman remains, Crusader castles and Byzantine churches. See Cyprus like so few others do, combine and adventure sport with adventure travel and choose horse back as the best mode of transport as you see and experience this idyllic island.
Camel Ride on the Beach in Morocco
One of the most popular tourist activities to do in Morocco is to take a camel trek through the Sahara desert. It is also one of the most popular adventure travel destinations in North Africa. However, while it's not horse riding, taking a camel ride along Morocco's vast coastline should not be underestimated as an incredible North African experience. Beach camel treks are most popular at the coastal towns of Agadir or Essaouira, on Morocco's western coast on the Atlantic Ocean. The camels are often just hanging out down at the water and you can make a booking with one of the local operators. The camel rides can be quite short – about 30 minutes, or much longer if you make special arrangements or have a special request.
Other articles on travel destinations by the water and water sports adventure travel ideas:
Where to Scuba Dive with Big Animals 
The Best Scuba Diving Specialities
How to Get Your Scuba Diving License 
Where to Go Sea Kayaking this Summer
A Short History of Canoeing and Kayaking
A Short History of Deep Diving
Lovely Spots to Horse Ride on a Beach
The World's Biggest Waterfalls
Most Adventurous Water Parks for Young and Old
Prime Wind Surfing Destinations
Beautiful and Giant Rivers to Cruise Down