Motoring Adventures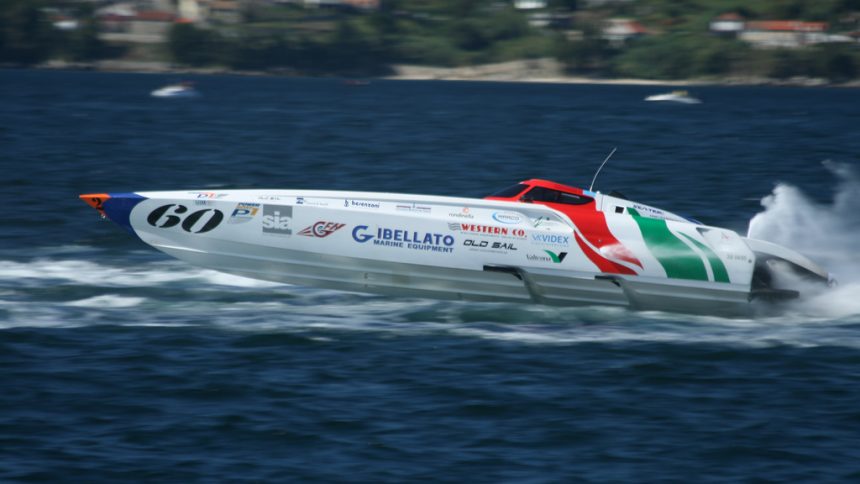 Feel the Power: Power Boat Racing
June 6, 2016
Combine motor sports and water sports with power boating or its more competitive alternative: power boat racing. There are loads of different kinds of motor boats, so choose which is best for you and your budget and get high speed on high waters!
What are Power Boats?
There are different types of smallish boats powered by an engine; they typically fall in one of the following categories: motorboat, speedboat or powerboat. There are small but important distinctions when trying to decide which is best for you. We'll use 'power boat' as the generic overarching term throughout this article. A motorboat is the standard term for boats that are powered by a motor, a speedboat is built for high speed but may only have about two seats, while a powerboat is also built for speed but may have room for several people. Of course there are other distinctions between brands of power boats and, of course, when we talk about power boats we're not talking about ships, yachts, super yachts, dinghies (although some dinghies come with a motor) or other types of cruise-liners.
We won't get into the technical details, but there are different types power boat brands, and different types of engines too! There are inboard engines and outboard motors – and variations of both. Then the way a power boat looks too can vary greatly. They can either be open-top, two-seaters, multiple-seaters, or enclosed topped. As you can see from the images used in this article power boats can vary significantly in the way they look, and what they are used for.  Power boats are not just used for power boat racing or getting from A to B fast; they can also be used for sailing or pulling water skiers, parasails and wakeboarders.
Different Types of Power Boat Racing
Power boats come in plenty of different types, however, they are all motorised boats and tend to be very streamlined with an emphasis on being light and sleek to increase the boat's speed. Of course, this is super important when it comes to power boat racing. There are dozens of different types of power boat racing styles, here are just a few:
Offshore powerboat racing: Using large enclosed boats like the boat you see in the cover photo of this article, these are typically the longest of power boats. Very popular in Europe
Outboard Drag: This style of racing is all about supersonic speeds. There are no turns and tricks to slow you down, just point A to point B who can go the fastest. Boats can get up to 150 miles per hour – or more!
Outboard Performance Craft (OPC): These boats look very futuristic, and use some of the biggest outboard motors of any of the power boat styles. Some of the top boats in this class can go from 0 to 100 miles per hour in 6 seconds!
Superlight Tunnel boats AKA ThunderCat: A catamaran-style inflatable boat, this boat is good for high-speed tricks like zooming through the air.
Unlimited boats: If you really love your motor sports than the Unlimited is for you. These are capable of going at speeds of up to 200 miles per hour – and beyond. Apparently these babies use the same turbine engines found in Chinook helicopters and also run on Jet-A fuel.
Vintage and Historic category power boat racing: Utilising the power boats of past decades, these races are about the beauty and class of classic vintage power boats as well as the power of their -sometimes- modified engines. The Vintage category typically refers to power boats made between 1946 and 1986, while the Historic category races boats that date back even earlier to 1900 to 1945 makes.
Where Can I Watch or Try Power Boat Racing
Here are some of the best places to check out the upcoming power boat racing schedules:
The best places to ride a speed boat yourself:
Venice, Italy
Humber Estuary, England
Off the coast of the French Riviera
Remember you should check whether the local jurisdiction has licensing and laws surrounding whether you can drive a motor boat and what age restrictions, qualifications and other things you might need. Plenty of spots where speed boating is available also offer training courses that you can do on the water to learn how to drive the boat safely. There might also be rules about in what specific areas you can ride the boat in – for example, areas with swimmers and people doing water sports are often off limits. Finally, remember to have travel or health insurance that protects you in case you – or the boat – have an accident and get injured.
Other articles on travel destinations by the water and water sports adventure travel ideas:
Where to Scuba Dive with Big Animals 
The Best Scuba Diving Specialities
How to Get Your Scuba Diving License 
Where to Go Sea Kayaking this Summer
A Short History of Canoeing and Kayaking
A Short History of Deep Diving
Lovely Spots to Horse Ride on a Beach
The World's Biggest Waterfalls
Most Adventurous Water Parks for Young and Old
Prime Wind Surfing Destinations
Beautiful and Giant Rivers to Cruise Down