Informed Traveler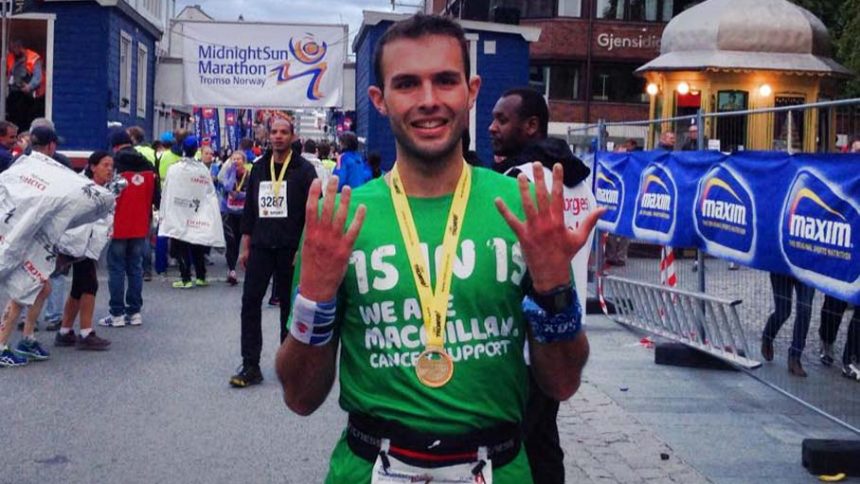 Cycling Round the Globe 46,000 miles – Interview with Adventure Traveler Adam Sultan
June 8, 2016
Adam Sultan may not look like the most typical adventure traveler type as he spent the last ten years of his life working in the signaling department of the London Underground and didn't plan to circumnavigate the globe beginning from the age 5. However, he is a savvy traveler, gallant adventurer and advocate of social development and equality.
In 2015, he ran 15 marathons raising over £5,000 for Macmillan Cancer Support. He also organized the "London FUN-RUN Series" to make running fun and accessible to anyone who is interested.
Adam founded his lifelong project #LifeYears to render every single year of his life memorable. And now he is about to circumnavigate the globe on a bike unaided for 46,000 miles for five years. He calls this project #RideTheWorld. He aims to raise awareness for global problems and raise funds for such organizations as SEED Madagascar (Sustainable Environment, Education & Development in Madagascar) that aim to manage sustainable development and conservation projects in Madagascar.
Here is his story in his own words to inspire you for taking the first little step to change the world to make it better, as good as we can.
Who is Adam Sultan?
In 2015 Adam Sultan ran 15 marathons. It was part of a lifelong project he created called #LifeYears aimed at making every single year of his life memorable and unique. In 2016, Adam is setting out on a new challenge and multi-year cycling adventure named #RideTheWorld. After years of working in a job which wasn't satisfying, Adam has devoted himself to living a purposeful life pursuing adventure and sport. While cycling, Adam plans to participate in Citizen Science and fundraise for charities.
When was the moment when you decided to change your life for good? What sparked your adventurer instincts?
I would say the moment I changed was on an adventure called 'Exploring Mindset' at the end of 2014. Exploring Mindset was a week of sailing in the Caribbean but so much more, we had workshops and life changing discussions about what is truly important to us and what we want in life. This is where my ambition became reality; it gave me a fresh perspective, freedom and belief. Dave Cornthwaite, who sparked my adventure instincts runs it together with Emily Penn.
I first came across Dave when going to see an adventurer regarded as one of the greats, however I left full of inspiration thanks to Dave's talk about his adventures, which include Expedition1000, 25 journeys of 1,000 miles or more by non-motorised transport.
Exploring Mindset now canoe down the Mississippi River.
Why do you want to cycle 100 miles per day for 16 days? Is there a symbolic meaning?
Cycling 100+ miles in a day 16 times is part of my #LifeYears project, to take on a challenge which tests my physical, social and mental limits and complete it the number of times the year denotes. I want to make every year unique and memorable. This year, it is 16 100+ mile cycles in 2016, which ties in with #RideTheWorld, but before 2016 have only completed that distance three times.

It started last year, with those 15 marathons! It's also a social project which I invite people to take on their own challenges, there's someone taking on 16 unique swims this year, from the Columbian coast to Abu Dhabi airport! Another is having 16 microadventures. Tweet me your challenge @yourlifeyears
Do you have a hero that you admire and follow his/her path?
Well I've mentioned Dave Cornthwaite as well as Emily Penn as huge role models on what is achievable.
Still not 30, Emily has successfully run her sailing organisation 'Pangaea Explorations' for the past six years, organised the largest ever community led waste clean up on a Tongan island, was part of the crew on board the Earthrace project which broke the world record for the fastest circumnavigation, just 60 days running 100% on biofuel and in the past few years started eXXpedition, which is an all-female crew on scientific research missions exploring the world's oceans to make the unseen seen, from the toxics in our bodies to the toxics in the sea.
As for cycling specific, Anna McNuff filled me with pure excitement the very first time I met her just after she had cycled around all 50 states of the USA. Her passion for cycle touring shone brightly and it's down to her I chose cycling as my big adventure. Oh and she followed that up by running the length of New Zealand last year! I can't wait to follow her next adventure! – I don't think I'm allowed to say, sorry!
What was the most challenging or dangerous situation that you had to face? How did you overcome it?
A painful recollection of physically the toughest day of my life takes me back to the Lake District National Park in last October. The Challenge? 50 miles of running with 4,000M ascent across England's biggest mountains. The first half was very rugged, a scramble at times, I just made it off the mountains before sunset. At the aid station halfway, I teamed up with three other guys and we made a pact we would get each other over that finish line together, it was the only way we could be sure we would all make it. With a 24hr cut off we eventually made it to that finish line in 22hr 53mins, last and closing the race in the next day's daylight.
How are you getting prepared for the #RideTheWorld challenge?
Last summer I cycled the length of Britain solo and unsupported. I knew I wanted to go on a big cycle adventure beforehand, but it was going on a smaller cycle adventure which confirmed to me it was right for me. Nearer to my departure date this summer, I joined a couple friends on their adventure cycling to all of the Euro 2016 host cities for a weeks worth of French cycling with my new touring bike and most of my kit. Andy Smith's cycling adventures have also been an inspiration to me.
You ran 15 marathons in a year. How do you prepare yourself for such physically challenging activities? What is your regular training regime?
You have to decide what you want from an event or adventure. My first two marathons were trail runs, so to me I ran within myself and if I wanted to slow down or walk a little to admire the views then I did. My third marathon was Barcelona and I ran a personal best. IT'S ALL ABOUT BALANCE! As the year went on my body had a few aches but at those times I would make sure I did absolutely nothing in between marathons.
Cycling wise I'm not racing so it doesn't matter if your ride takes five or ten hours! Cycle touring life dictates to keep things simple, your 'job' if you like is to ride your bicycle, when you take everything else modern society throws at you away it's quite straightforward.
How do you plan to promote the cause of SEED Madagascar during the #RideTheWorld challenge? Why did you pick this organisation to support?
SEED Madagascar (Sustainable Environment, Education and Development in Madagascar) have had a huge impact on the community and conservation of Sainte Luce, in the Anosy region of South East Madagascar. They also had a great impact on me, when I was volunteering in Sainte Luce on their conservation programme.
As a small NGO I want to share all the worthwhile work which is happening, show you the beauty of the Malagasy people and their country and possibly INSPIRE YOU to travel to Sainte Luce and be a part of SEED's work.
SEED's projects include school building, natural resource management, well provision, conservation, healthcare, sanitation and sustainable livelihoods development.
They work with communities to address their health and education needs, promote diverse livelihood strategies, and facilitate sustainable natural resource management.
Their four key areas for projects are community health, education, sustainable livelihoods and environment. Using a holistic approach to development and conservation – all of our departments and projects work together to make a greater impact on our aim – eradicating poverty, suffering and environmental damage.
My time in Madagascar was spent in the rainforest, searching for lemurs, chameleons, frogs, even snakes! Plotting a tree nursery, collecting habitat data and night walks to see nocturnal life. On Saturday mornings we had conservation club for 3-25 years olds, showing them how important it is to look after and appreciate their environment. In the afternoon was English class for all ages, I remember being inspired by a 44 year-old man wanting to learn English. I spent the whole time camping in remote Sainte Luce.
I will be promoting their work through my social media channels.
Who is your biggest support in your adventures?
I'm very fortunate in London and now across the UK I'm part of two special tribes.
The first is the YesTribe. The is the epitome of the people I want around me, gradually changing the world for the better. I have already achieved more than I thought possible with the 'SayYesMore' attitude. The positivity is infectious and support to go after your passions makes anything possible.
My other tribe is Project Awesome. A positive free fitness movement, with its roots in London. These are bright, energetic, hugging and motivational workouts, which welcome people of all abilities. As well as getting fit, strong and appreciating the city it has become a constant source of new friends and support through the community spirit within.
It seems like your adventures take quite a lot of time. How do you make a living while running marathons and cycling thousands of miles?
Well until recently I was working night shifts and even though they are unsociable hours it did give me quite a bit of free time. Last year when running marathons, I would work Friday night, fly, drive or take a train to wherever my marathon was on Saturday morning, run the marathon on Sunday, party Sunday night, explore the city or countryside Monday morning, return to London Monday afternoon and go straight to work Mondaynight! A marathon weekend away, with taking any time off work, exhausting but worth it every time!
My British cycling adventure last summer was my two week summer holiday! Unthinkable to some, but I figured the only way I could be sure about #RideTheWorld was to give up two weeks of my life and commit to cycle touring as a way of life, I'm thrilled I did so!
As for my now I've decided I need to be true to myself and live my life by my passions which are sport and adventure. So I'm committed full time to cycle touring for the foreseeable future where my daily duties mainly consist of cycling.
What is your advice for adventure travelers who are aiming to embark on an adventure to promote a cause as you do? Any tips or suggestions?
Be passionate about what you are doing, you have to believe in yourself and what you are doing.
Find a tribe or a group who are going to support you through thick and thin, changing the world isn't an easy thing but it's easier when you have a team around you.
If you have a big plan, try a small version of it beforehand and you'll have a good idea if it's right for you. Give something a go, you will be amazed by what you are capable of, if you push your limits.
You can follow Adam through his social Facebook, Twitter, and Instagram (@ridetheworld24) accounts in order to learn what will be his next life-changing challenge. You can also visit www.adamtsultan.com to know more about his adventures.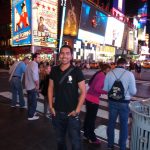 Keremcan is a passionate traveller, professional philologist and a travel writer. After spending years in different countries, he fell in love with beauty of Budapest and decided to settle down (well, at least for a while). Adventure travel and literature are among his biggest interests.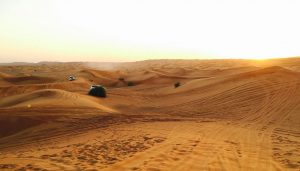 In adventure travel news, n innovative new natural desert reserve spanning 10 percent of the total area of Dubai has been launched in the UAE. The Marmoon Desert Reserve Project is set to be the site of several ecotourism projects and conservation efforts contributing to the protection and nurturing of the environment,…
Hot Topics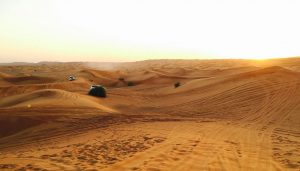 In adventure travel news, n innovative new natural desert reserve spanning 10 percent of the total area of Dubai has been launched in the UAE. The Marmoon Desert Reserve Project is…