Informed Traveler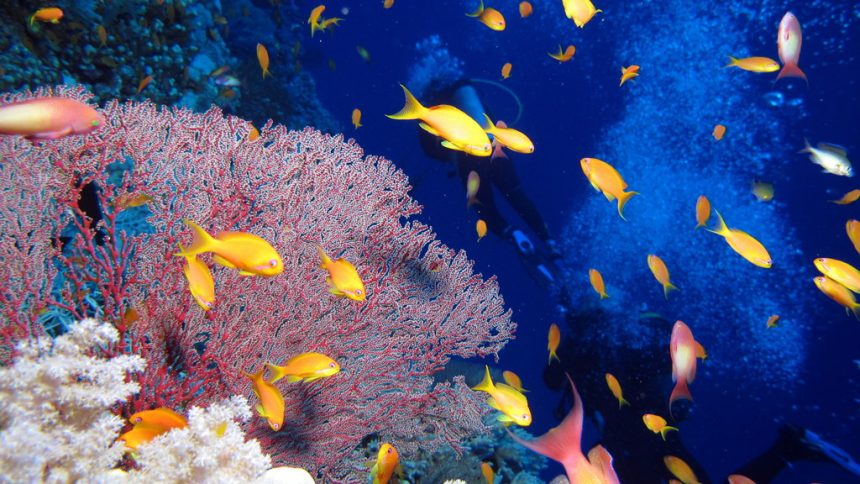 How to Get Your Scuba Diving License
October 2, 2015
Scuba diving is a great sport. You get to see the wonderland that is the underwater coral and animal life; it can be super meditative; it's a challenging activity that will keep you active; and of course it's boundless fun.
Having a scuba diving certificate opens up a whole new world of possibilities in terms of holiday destinations and adventures. For example: Have you considered diving with manta rays in Indonesia? Or exploring a ship wreck at the bottom of the Red Sea? Or swimming alongside hammerheads near the Galapagos Islands? Or perhaps you'd love to find Nemo hiding in the Great Barrier Reef? Well, if these sound like the experiences of a lifetime then maybe it's time to find out how to get your scuba diving license.
What is Scuba Diving?
Scuba diving is basically swimming under water (sometimes deeper, sometimes shallower), using a SCUBA (self-contained underwater breathing apparatus) – such as an oxygen tank – to breathe. Usually, you'd also wear a wetsuit to keep warm and flippers to help swim. You wear a vest called a BCD to help control your buoyancy, plus a tank on your back filled with oxygen. This tank is connected to your mouth via a tube, and you'll have snorkels to protect your eyes so you can see underwater. Eventually you might even learn how to use your breathing to help you move up and down in the water. Sounds pretty cool, huh?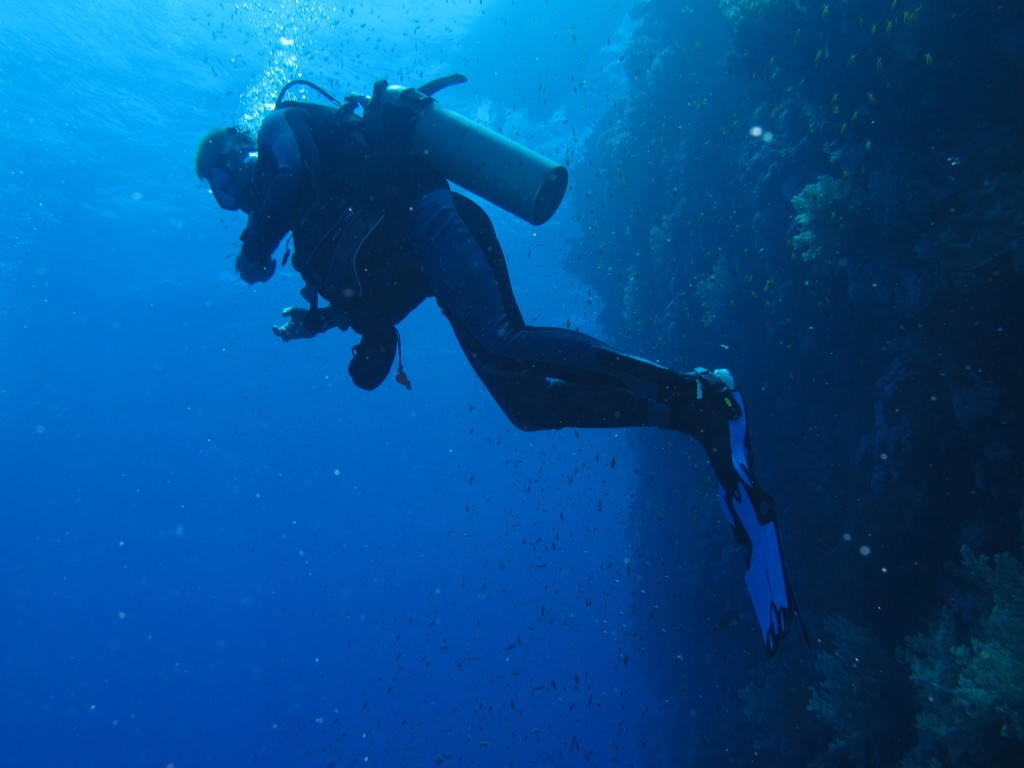 Photo By: Derek Keats
But scuba diving is so much more than looking like a martian under water! While diving you get to explore the underwater world. The vast expanse of corals and sea life is incredibly beautiful and humbling. There are underwater caves and mountains you'd never dream exist from land. The seabed can reveal all kinds of mysteries such as sunken ships and old-style cars. There's always the chance you'll meet some harmless sharks, stingrays, dolphins, jellyfish, turtles and many other species of magical creatures.
There are fish and corals in every color of the rainbow just waiting to be discovered!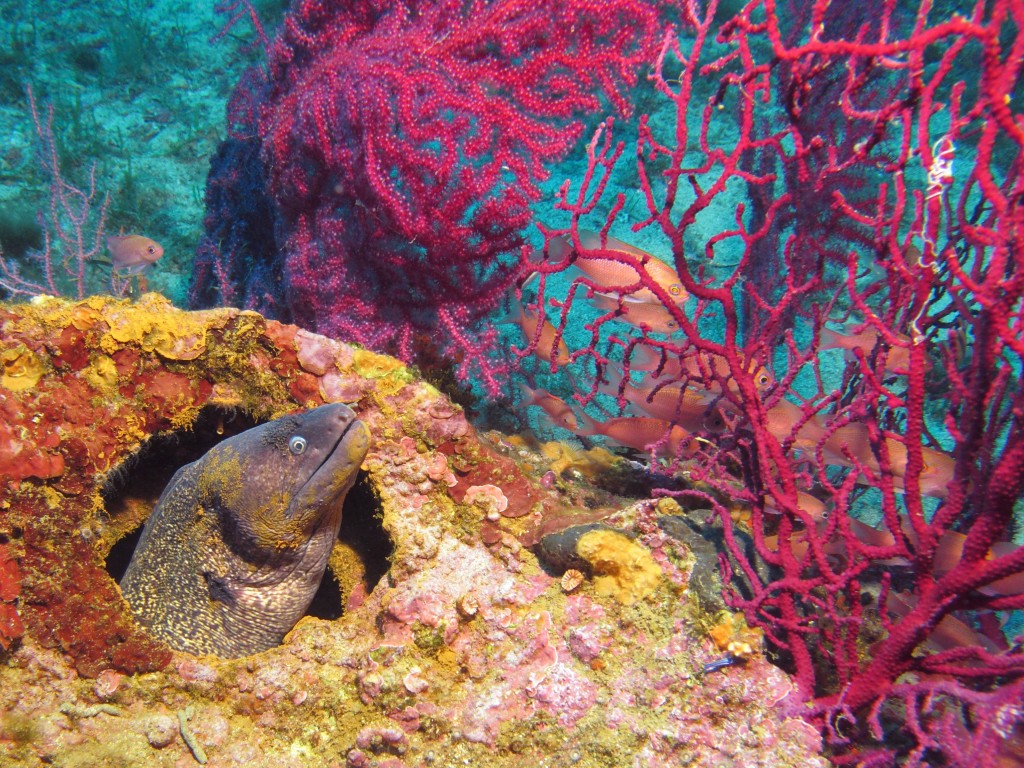 Photo By: Arnaud Abedie
Where Can I Get Scuba Certified?
The most famous certification is from PADI, however, there are many other companies such as SSI offering certifications as well. It doesn't really matter which provider you choose (eg. PADI or SSI), it's more important to choose a reputable dive center with great instructors, top notch facilities and equipment, and a professional service where your safety and learning are a top priority. Ask around, read reviews and ask plenty of questions before signing up.
Here at Adventure Herald, we recommend starting with a fun dive – this is where you'll be guided by a professional diver while you find out if this experience is for you.
What Scuba Diver Courses Are There?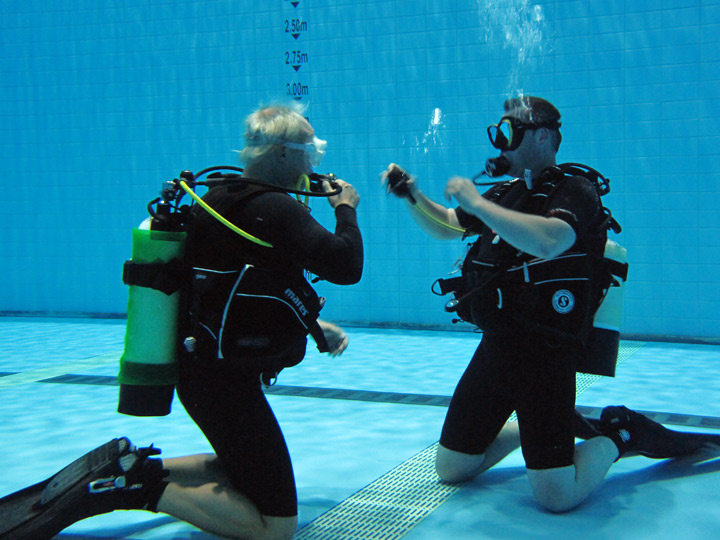 Photo By: Yu Diving
The Open Water Scuba Diver course is pretty much the basic certification, and doing the course takes a relatively short period of time. There's a knowledge section (where you learn the basic theories), the confined water section (where you learn basic techniques in a pool), and then open water training where you can practice what you've learnt in a real-life setting.
During the course you'll learn things like setting up your gear properly; how to get in and out of the water correctly; how to control your buoyancy; how to navigate under water; and how to stay safe on a dive.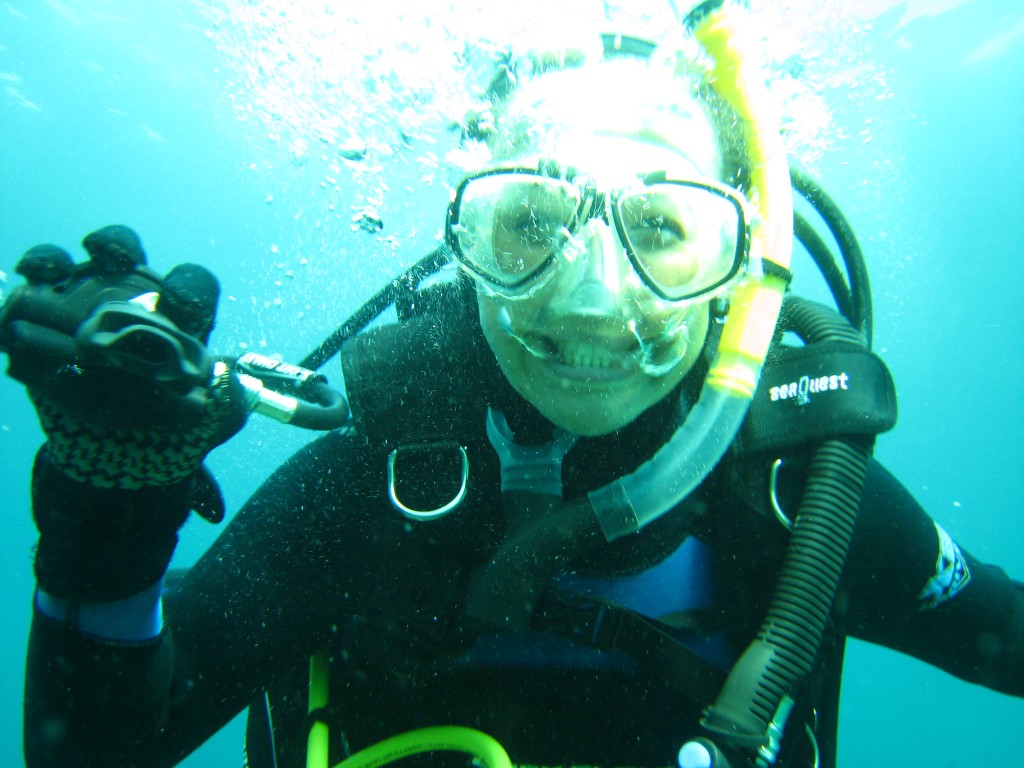 Photo By: Star5112
The course can be done in a few days or at a more leisurely pace. Don't worry, it's more about getting the knowledge and practice – it's not a race. Before you undertake the course most dive centers will ask for some medical history and see that you can swim 200 meters and float for 10 minutes.
Once certified, Open Water Divers can dive to a depth of about 18 meters, then it's just a matter of logging as many dives as you can!
Advanced Courses
If you'd like to dive deeper or do more difficult dives, then it's worth completing the Advanced Open Water Diver course. Those with this certification can dive down to a depth of 30 meters. You can do it any time after you've done the Open Water Diver course – even straight away.
It's worth doing as many dives as you can in as many different conditions and types of water as possible. Then once you feel comfortable in a range of situations (such as strong currents), you might want to consider more training such as Nitrox diving, deep diving, underwater photography, drift diving, dry suit diving, wreck diving or night diving.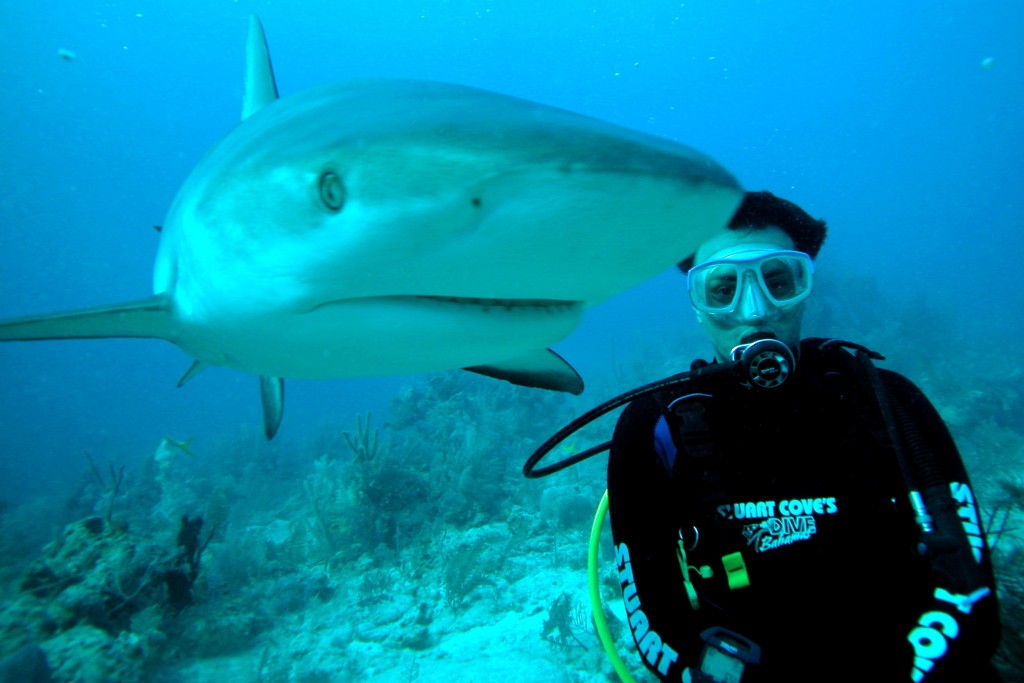 Photo By: Manoel Lemos
If you want to take it even further, you can do the Rescue Diver course. Once you have that and have logged 40 dives, you could start the Divemaster. Whether you want to make diving a career, or you simply want to be a better diver, the Divemaster course provides great additional training in navigation, mapping a dive site, assisting other divers and more! Even if diving is just a hobby the Divemaster course could give you more confidence in your technical skills, so that normal dives are more enjoyable.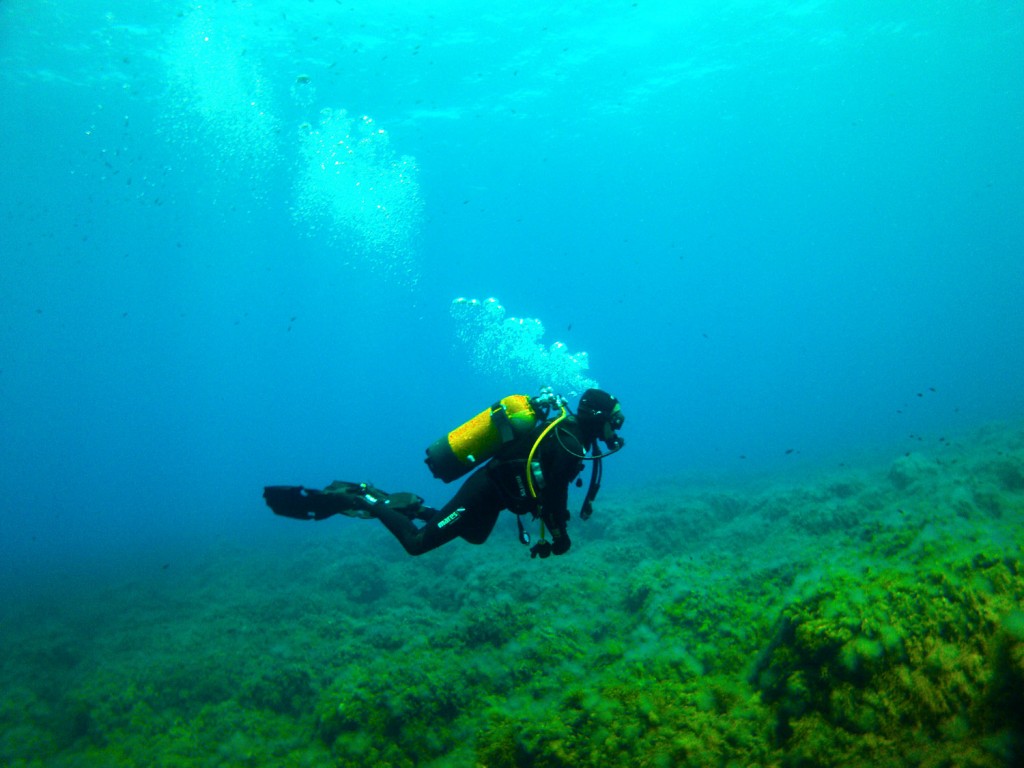 Photo By: Steady Ahead
Make Diving a Career
Finally, if you really love scuba diving and want to share your love of it with others, you can always become an Instructor. Of course there's a lot more training to do – but when your office is under the sea, it's kind of like you'll never work a day in your life. Plus you can move to some pretty exotic locations (think an island somewhere tropical) and teach others about this great adventure sport. Best case scenario.
So if you're wondering how to get your scuba diver license, wonder no more – it's time to dive in!