Adventure Travel in North Africa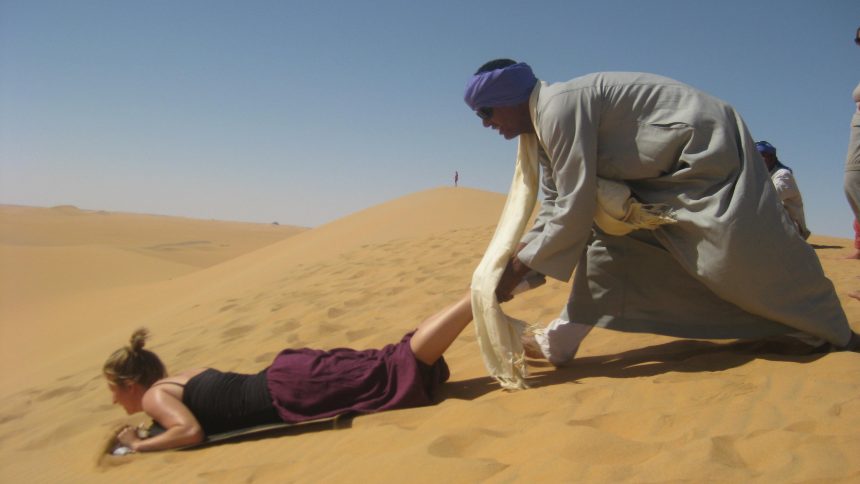 9 Adventure Sports to Try in the Sahara
October 1, 2015
The Sahara is a magical and mystical place. But while it's the desert of all deserts, many don't know that parts of the Sahara are quite easily accessible from touristy hotspots such as Morocco and Egypt, and there's loads of adventure sports to try in the Sahara. So what can you do other than admire the famously huge, orange colored sand dunes? Well, we've got you covered!
The desert stretches across northern Africa from the Atlantic Ocean to the Red Sea and passes through some 10 countries including Egypt, Algeria, Libya and Morocco. It's the largest desert in the world, so obviously, the Sahara is huge – more than 9000 square kilometers in fact. Generally, you'd need a guide or to join a tour group, and you should camp for at least one night to get the most of the experience.
Weather-wise the best time to go is from October to early May when the heat during the day is bearable. Just remember that some parts of the Sahara are located in countries where there can be political turmoil, so check travel advice before you head off. While the desert is hot during the day, it can be cool at night, so don't forget to take some warmer clothes if you're camping. Sand storms can occur as well, so if you use eye contacts it's worth taking precautions.
Using Morocco and Egypt as your base there's no shortage of adventure sports to try in the Sahara. Here's our pick of the best:
Photo Supplied By: Ildi Amon
Camel Rides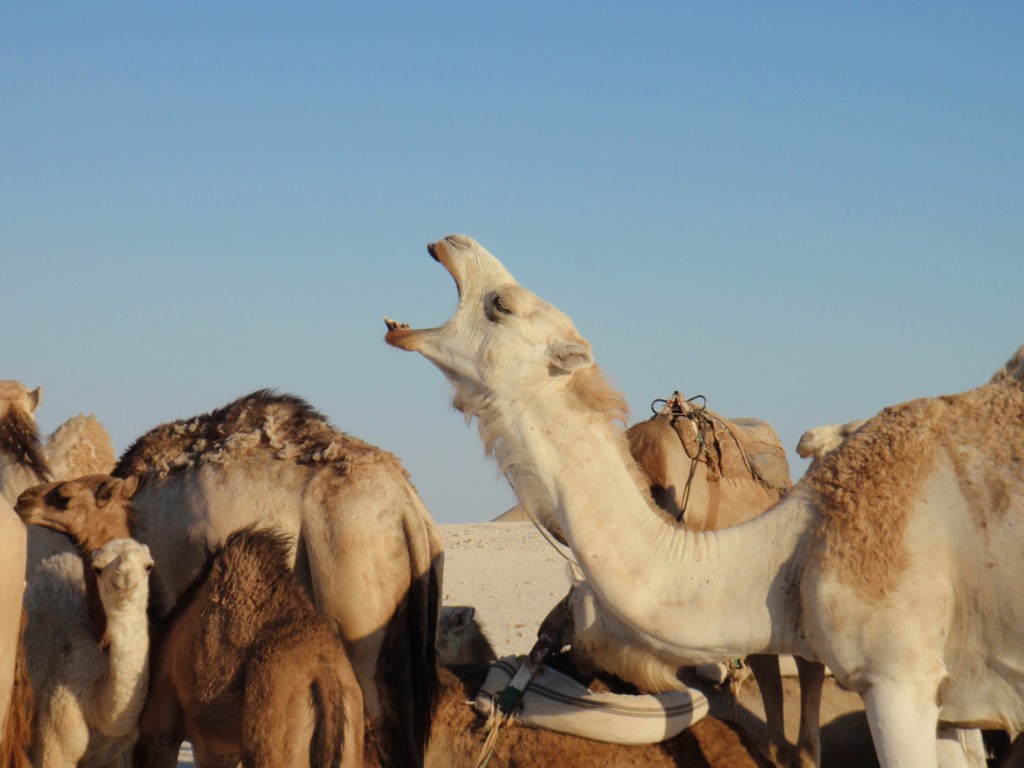 Photo By: Ildi Amon
Let's start nice and slow. One of the things you must do is to ride a camel in the Sahara. These "ships" of the ocean are the cutest creatures and although it's a bit of a cliche, this experience is an absolute must. Many tours of the Sahara will automatically include a camel ride. Usually you'll head out from your base in a 4×4 or troop carrier and from there you might stay a few nights in a Bedouin tent with your tour group and guides. The camel ride is usually about an hour, so just a small portion of a bigger adventure, but it's not to be missed! And unless they attack each other, then it's a really relaxing way to take in the landscape.
Sand Boarding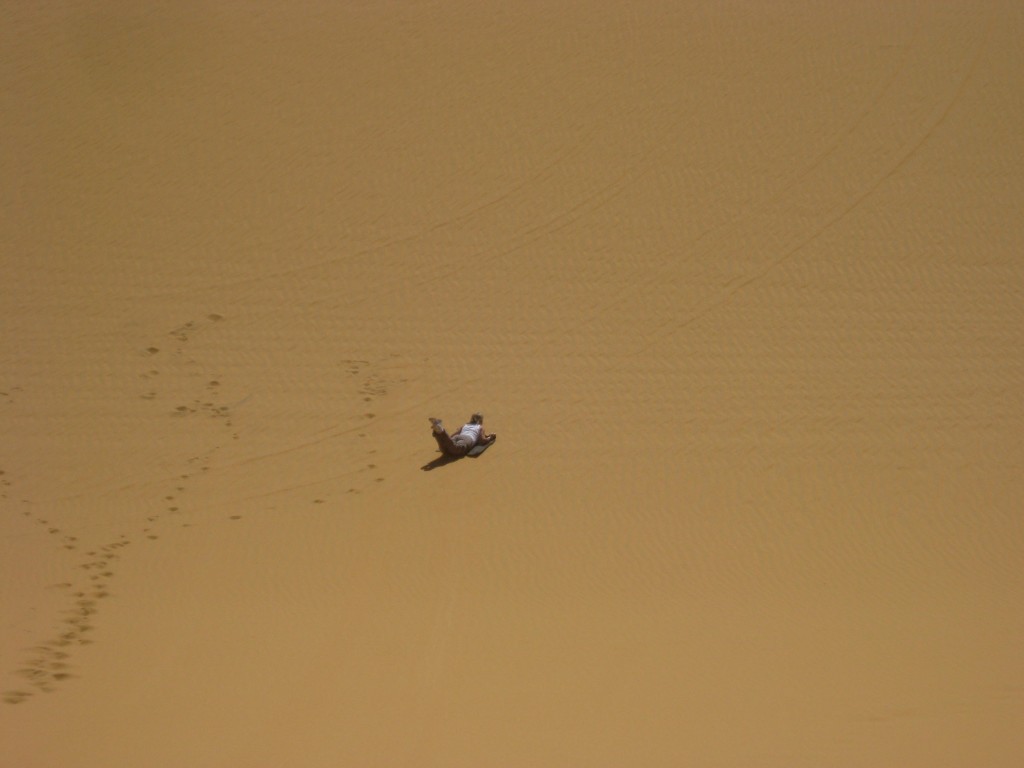 Photo By: Ildi Amon
Sand boarding or 'dune boarding' is another common adventure sport to try in the Sahara, and given the impressive dunes – why would you miss it? Basically you need a foam mat or a board on which you lay down on your tummy, then just slide over the edge of the largest dune you can find. Equal parts scary and fun! Remember the sand can be extremely hot so you might want to take some socks for the walk back up the dune… before heading down again!
Quad Bike or Dune Buggy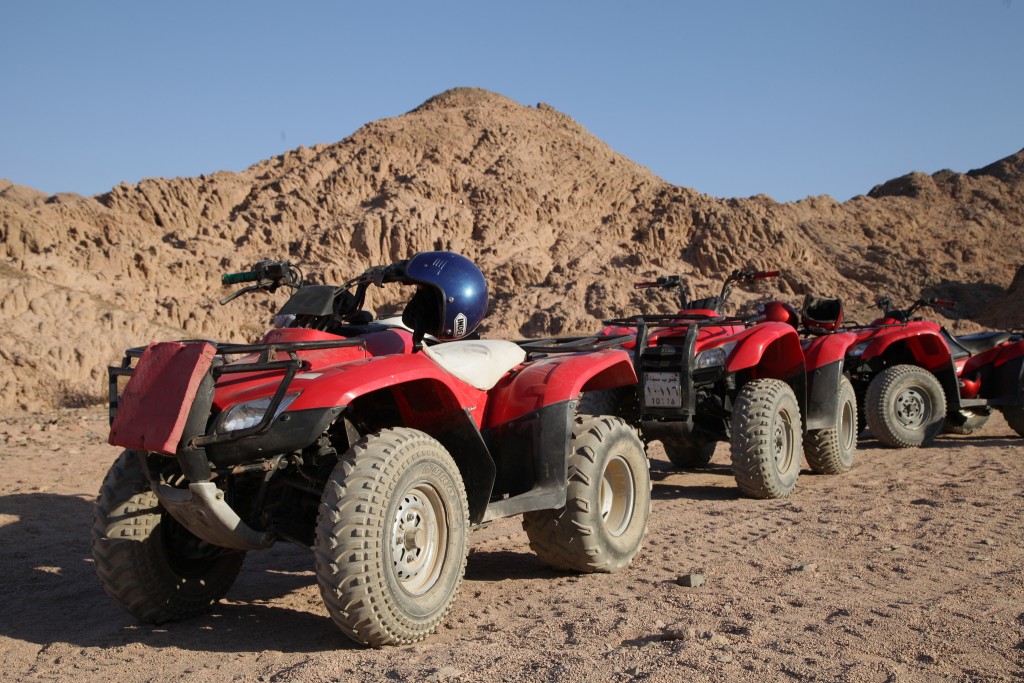 Photo By: SuperCar-RoadTrip.fr.
There are some parts of the Sahara where you can have more fun when not constrained to a 4×4. Yes, we're talking about quad biking or the more sand-specifically hopping on a dune buggy! Not for the faint-hearted, you'll have a wild time roaring over the dunes of the desert in your very own quad. From Morocco and Egypt there are longer day tours, but many tour operators offer this activity as part of longer tours of the Sahara.
Hot Air Balloon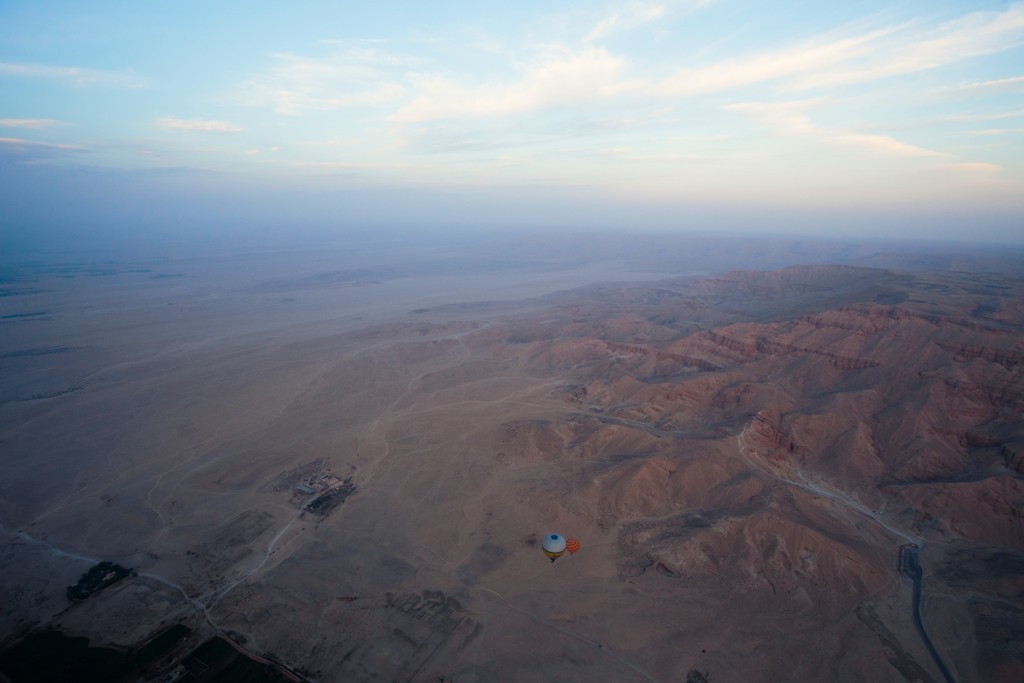 Photo By: Sebastian Anthony
See the most famous desert in the world, like few do – from the sky, floating just above the rolling dunes. While planes fly too high to get a proper look at the landscape, hot air balloons are a romantic and awe-inspiring way to see the stunning desert below.  Flights leave from both Morocco and Egypt, usually very early in the morning. It's an early start but well worth it.
Mountain Bike or Motor Bike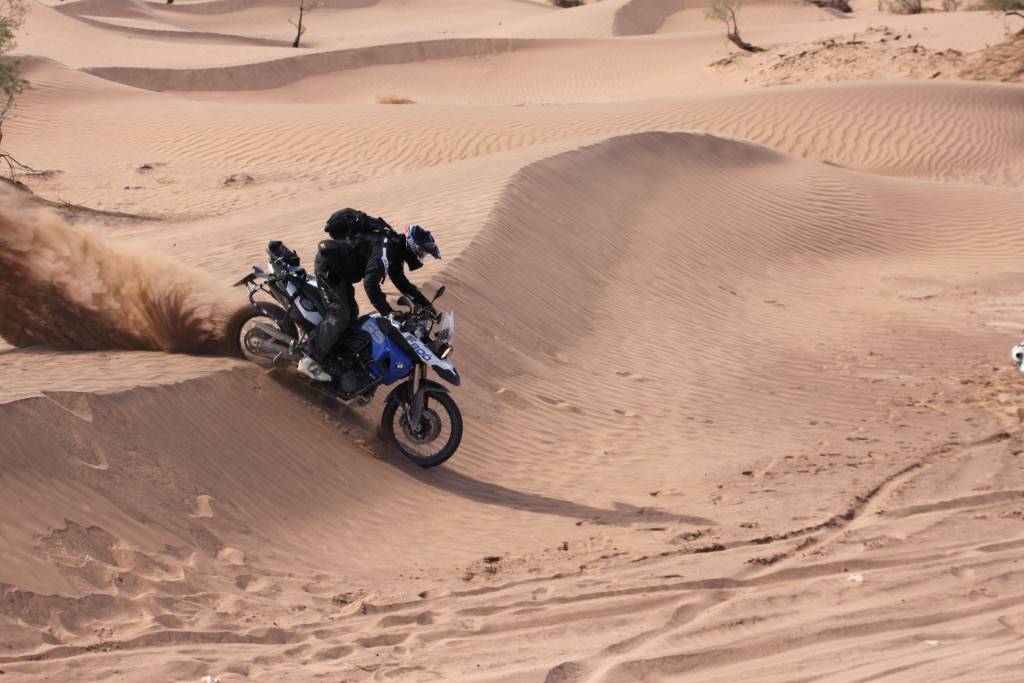 Photo By: John Yavus Can
There are many tours to pick from, but one example goes from the High Atlas Mountains in Morocco all the way to the Sahara. These trips are generally a bit longer, like about 10 days, but while there will be tough riding days, having the beautiful Sahara as your final destination will keep you motivated. Of course, if motorbikes are your thing, you can head straight to the desert.
Trans Sahara Rally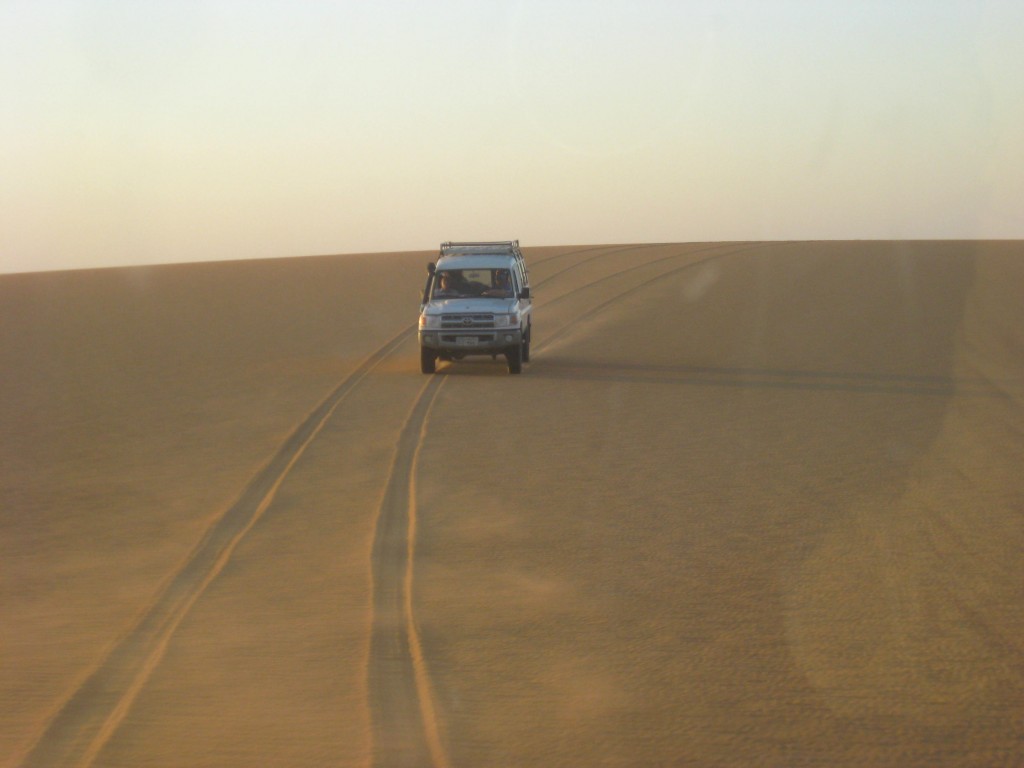 Photo By: Ildi Amon
From time to time rallies or runs are organised that head through or to the Sahara. One, which is currently on hold, is the Trans Sahara Run, while another which is held in October 2015 is the The Sahara Challenge.
4×4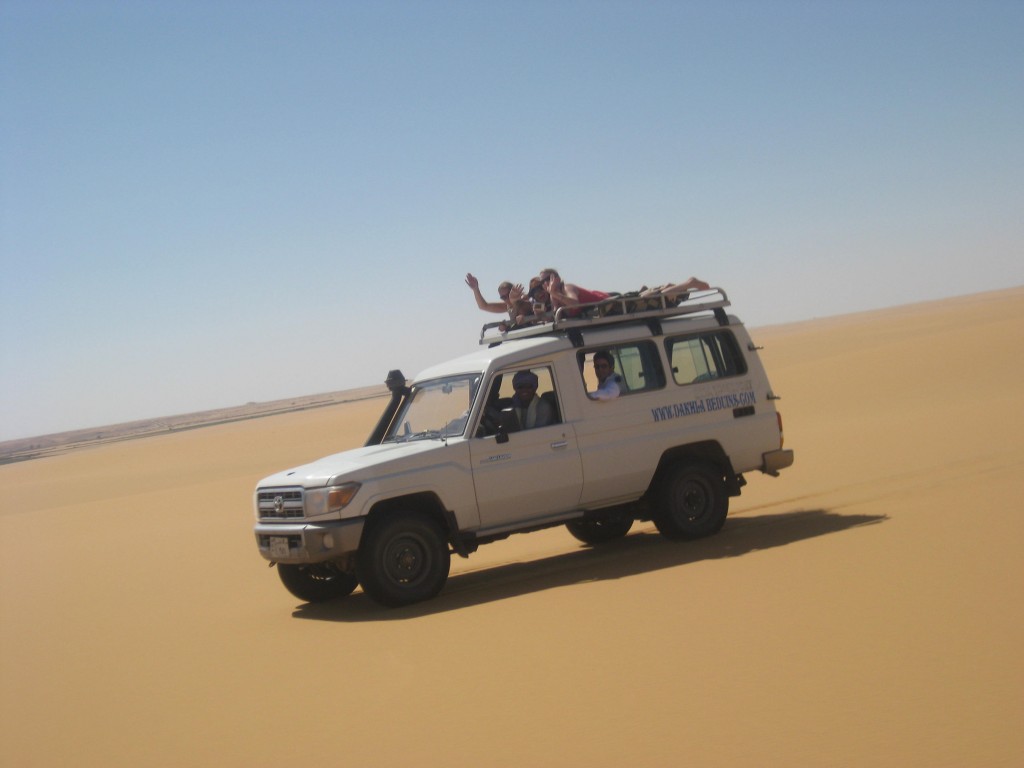 Photo By: Ildi Amon
One of the most common ways to see the Sahara is from the relative comfort of a 4×4 or troop carrier. It's perfect, because it can traverse dunes relatively quickly, so it's normally the main mode of transport between oases and the various sites. They also make a good protective shield at night against the elements when a tent is pulled up between them. If your driver is feeling crazy he might even let you jump on top so you can go for a wild ride.
Cross the Sahara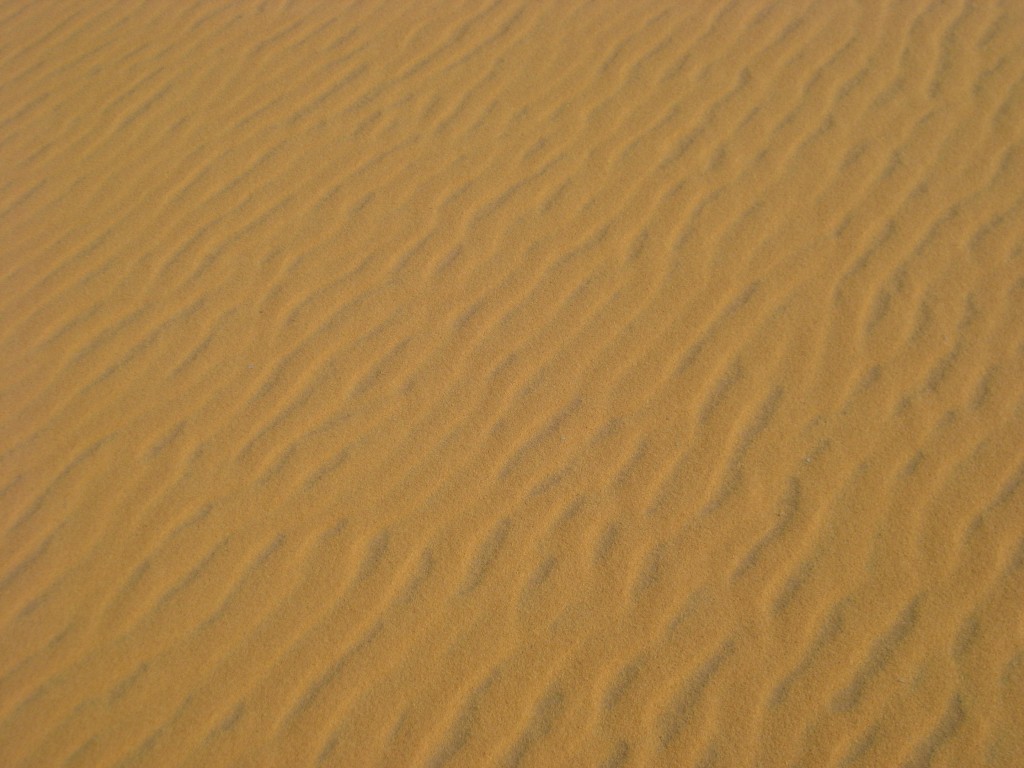 Photo By: Ildi Amon
Not for the faint of heart – or the inexperienced – one of the great challenges for adventure seekers, which is kind of akin to summiting Mount Everest, is to cross from one side of the Sahara to the other. Many explorers have tried it despite the huge challenges that include sandstorms, lack of water and general disorientation. But if you're game to give it a go, the options are on foot, on camel or by 4×4. Like climbing Mount Everest, an expedition like this takes loads of preparation!
Other Adventures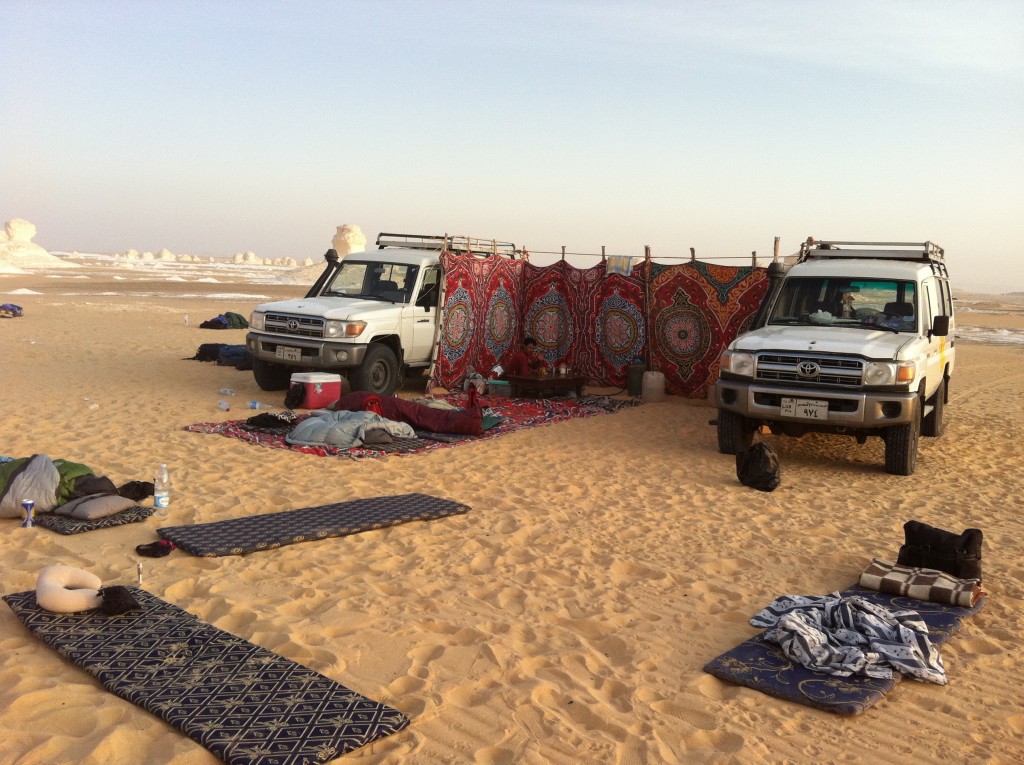 Photo By: Ildi Amon
While not an adventure like those listed above, there are plenty of other adventures of the soul awaiting you in the Sahara. Stop by an oasis, and rest your bones in one of the water holes, drink tea with local Bedouins, sleep under the stars or try a few sweet locally grown dates.