Adventure Travel News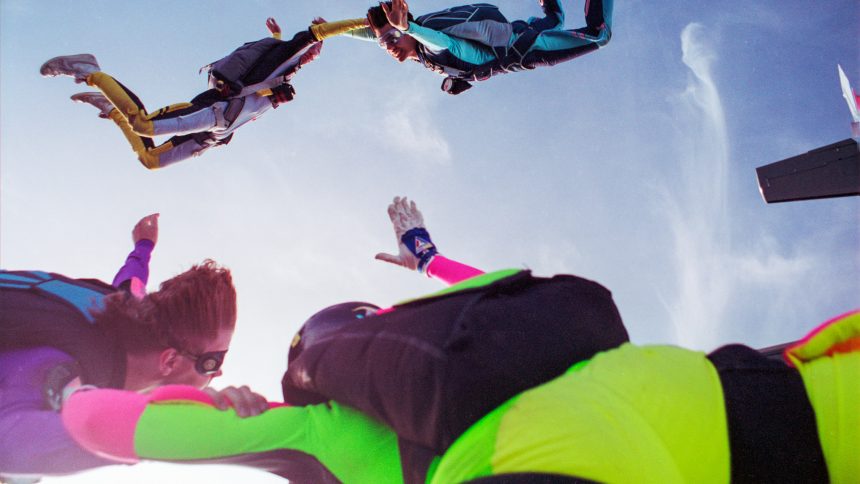 New Formation Skydiving Record Set by 202 Skydivers
October 1, 2015
For most of us, it was just an ordinary Tuesday, but in Southern California a group of 202 people from 24 countries set out to achieve an insane record: they formed the largest sequential skydiving formation, that has ever been done.
Most of them skydiving experts in all age groups from 25 to 70 years, they were spread across nine airplanes. They jumped into the abyss in about 5500 m and were in free fall, till they finally linked together about 2000 m above ground.
Grabbing each other's limbs, they built a flower-like formation with a radius of about 60m. Then they let go of each other, only to build a second formation shortly after. Of course such difficult endeavor, where every detail has to be perfect, doesn't just work on the first try. The skydivers have been practicing in small groups since the weekend and started their attempt to set up a new record already on Monday. The seventh try on Tuesday afternoon was finally their lucky one.
The new record has been confirmed on site, it just needs some paperwork to make it truly official. The former record had been set only one year ago with 122 skydivers.
But the group is not done yet. An attempt for another new formation skydiving record is on the schedule for the next days: they want to try to form even three consecutive formations.
The record for the largest single formation has  been set in Thailand already in 2006  with 400 skydivers.