Adventure Travel Destinations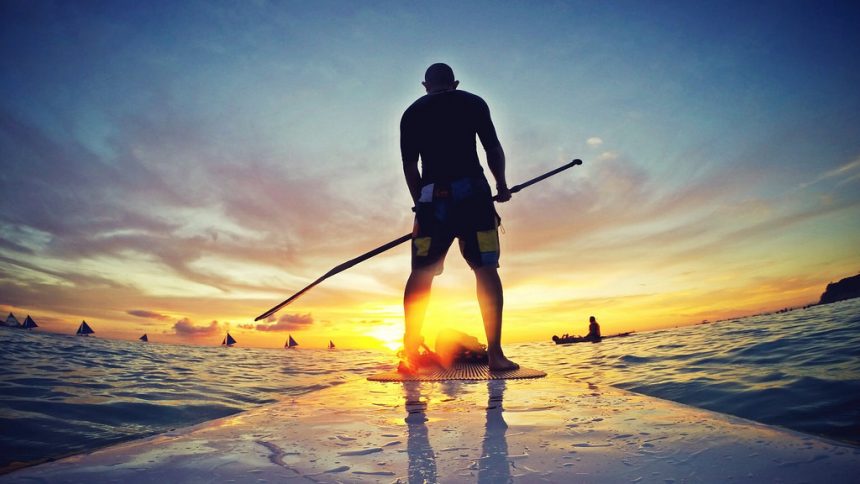 A Short History of SUP – And Where to Practice It
September 24, 2015
Standup paddling, short SUP, is on its way to become the world's most popular watersport and seemingly nothing can stop it. You can hardly find any beach, river or lake without at least one SUP enthusiast floating over the water, sparking curiosity for the sport in more and more people. But where are the origins of this sport, that has taken the world by storm within just one decade?
The Early History of SUP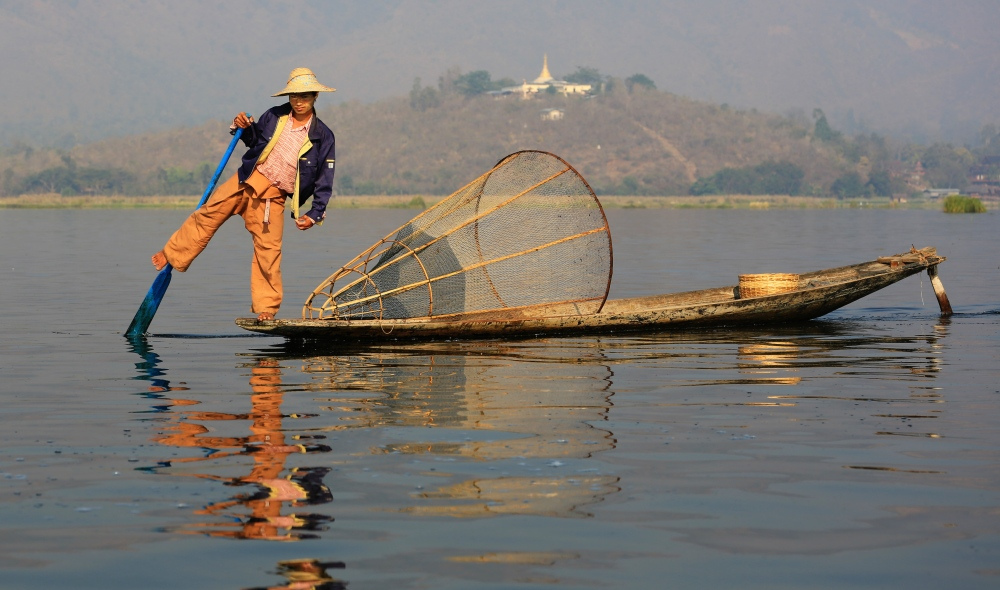 Fisher at Inle Lake in Myanmar. Photo by Hans A Rosbach.
It might seem like a relatively new sport, which only has developed at the beginning of the 2000s, but in fact people of many cultures and civilizations have been stand up paddling in one way or the other for millennia, be it the ancient Egyptians moving along the Nile with the help of small canoes and long sticks or the fishermen of Inle Lake in Myanmar, whose fishing technique hasn't significantly changed till today. Only that is was never seen as a sport before, but as a simple method of transportation.
So the big question in the history of SUP is: when and where did a necessity become a recreational activity? Where did people paddle the first time for the pure joy of it?
The Modern History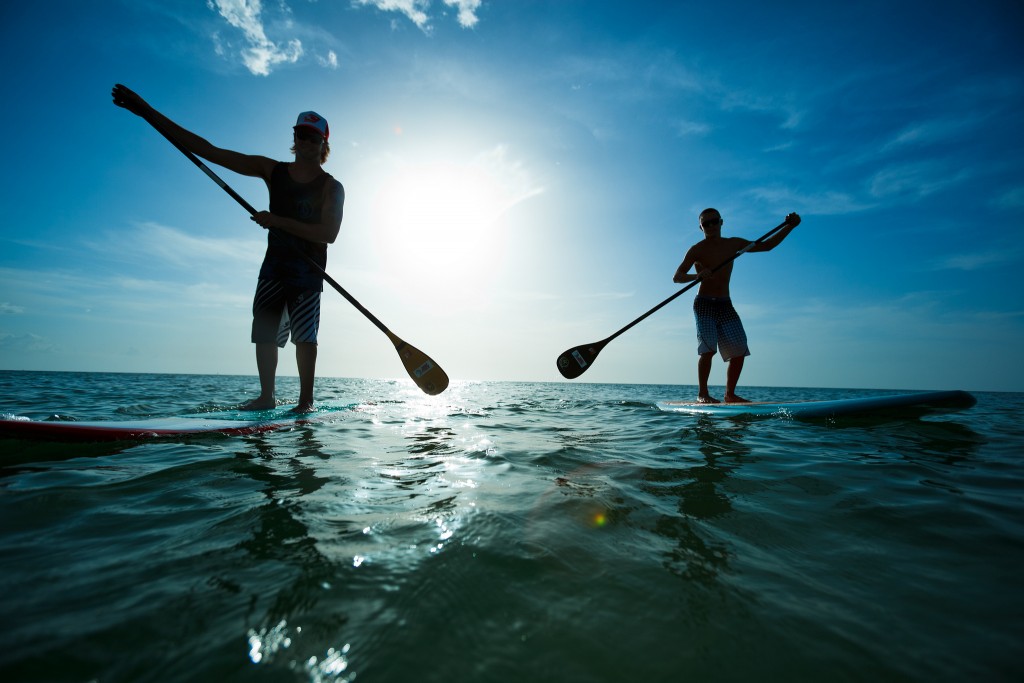 You don't have to paddle alone. Photo by Visit St. Pete/Clearwater.
The Mecca of standup paddling as a sport is its place of origin as well: Hawaii, paradise islands in the Pacific, and origin of surfing, from which modern SUP developed. Ku Hoe He'e Nalu, the Hawaiian name for SUP gives a pretty good summary of the sport. It translates to  "to stand, to paddle, to surf, a wave".
Surfing has been  practiced on Hawaii already for centuries, not for practical reasons, but for ceremonial and spiritual purposes, first witnessed by Captain James Cook in the late 18th century.  But usually surfboards are propelled only by the surfer's arms, to get out on the ocean to catch the waves, and for a long time it was unthinkable to use a paddle for it.
Only in the 1940s some of the Waikiki beach boys, mostly native Hawaiian surf instructors, slowly started to use paddles, with Olympic swimmer and famous surfer Duke Kahanamoku being one of the first ones. John Zapotocky followed in his footsteps in the 1960s and kept paddling this way till in his 90s. Also passionate surfer John Ah Choy is usually mentioned among the first standup paddlers.
Originally, they were all surfers and the reason they started propelling their surfboard standing with a paddle is more practical than innovative:  as surf instructors, they simply had a better overview over their students, they could keep their cigarettes dry and take pictures.
For a long time, standup paddling has only been a Hawaiian thing, which was practiced by surfers as an alternative way to work out and keep in form, when the waves let them down. Only in 2004, Vietnam veteran Rick Thomas brought it to California, from where it spread all across the world with an insane speed. Its popularity can be attributed to its  incredible versatility, especially compared to normal surfing, which brought a completely new angle to the sport, after beeing somewhat stuck with commemorating its heydays in the 1960s for the last decades.
The Advantages of SUP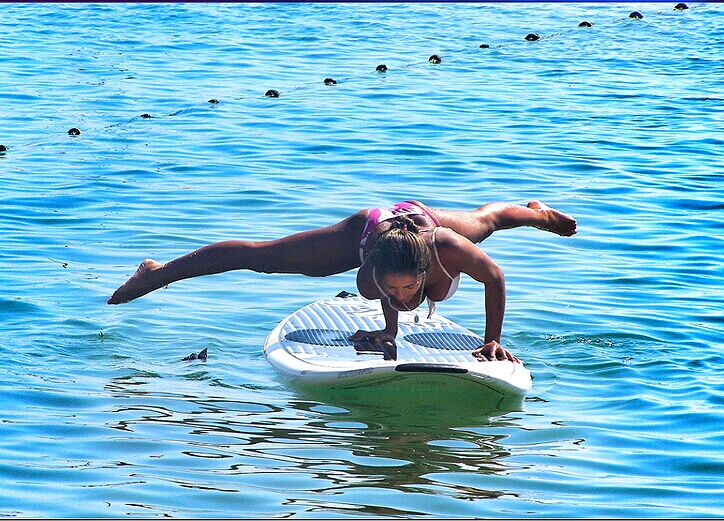 Feel like doing some yoga on the water? Photo by Karma Surf Retreat.
Surfers are restricted to specific beaches, which provide suitable conditions. But basically the only thing standup paddlers need, is a body of water, be it the ocean, a lake, or a river. In calm water conditions they can propel themselves with the help of the paddle, but when the waves start coming in, they can also ride them and even better navigate them than surfers, thanks to their paddle. They can paddle slowly and enjoy the view on a beautiful coastline, or they can speed up and participate in races. Some people even do yoga on their boards.
The victory march of SUP seems unstoppable. So why don't you try it, too? To give you an idea about which adventures are waiting for you on an SUP board, we want to introduce to you some of the most interesting standup paddling spots!
Oahu, Hawaii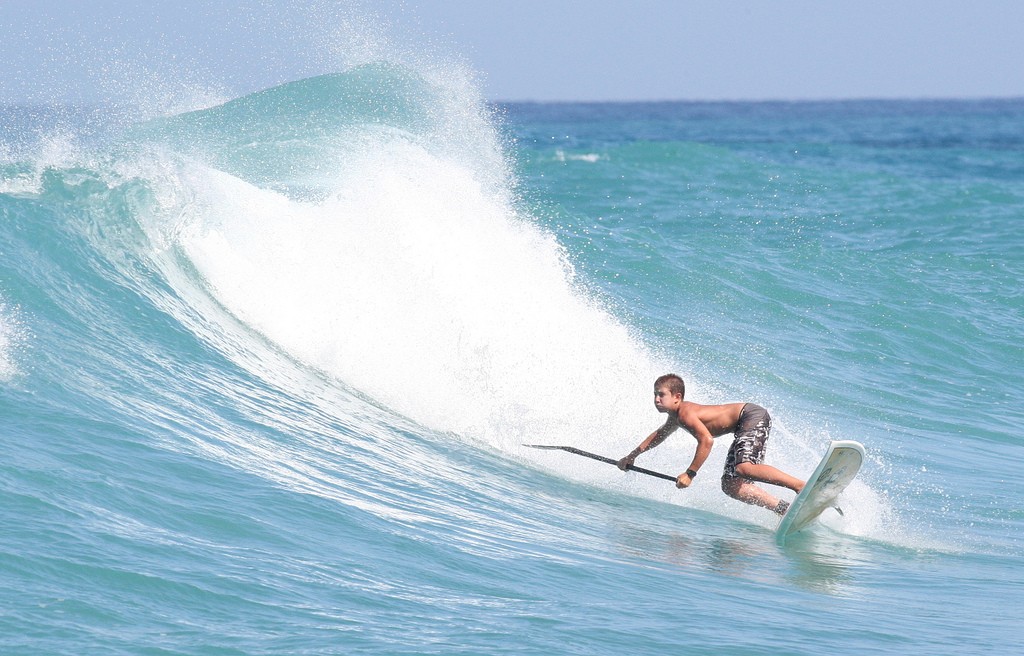 Riding the wave. Photo by Maui SUP.
No better place to get the true spirit of SUP than its birthplace. Check out Oahu's north shore with a higher concentration of amazing surf and paddle spots like you'll find anywhere else. Or pay your tribute to Waikiki Beach on the south shore, where the SUP history was made.
India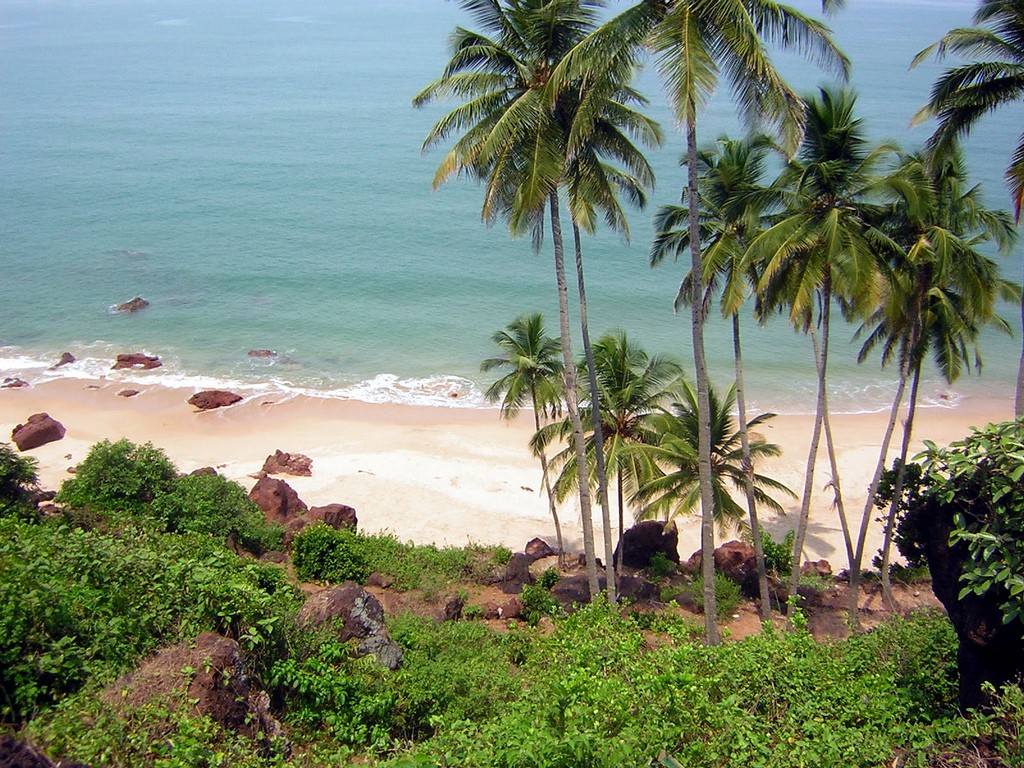 How about yoga and paddling under palm tress? Photo by Karl Francisco Fernandes.
Still an insider tip among paddlers, the birthplace of yoga is the perfect destination to combine your SUP adventure with some spirituality. Practicing yoga on a SUP board in the Bay of Bengal, will open up a completely new horizon to you. Or maybe you'll just fall of your board and get wet.
Antarctica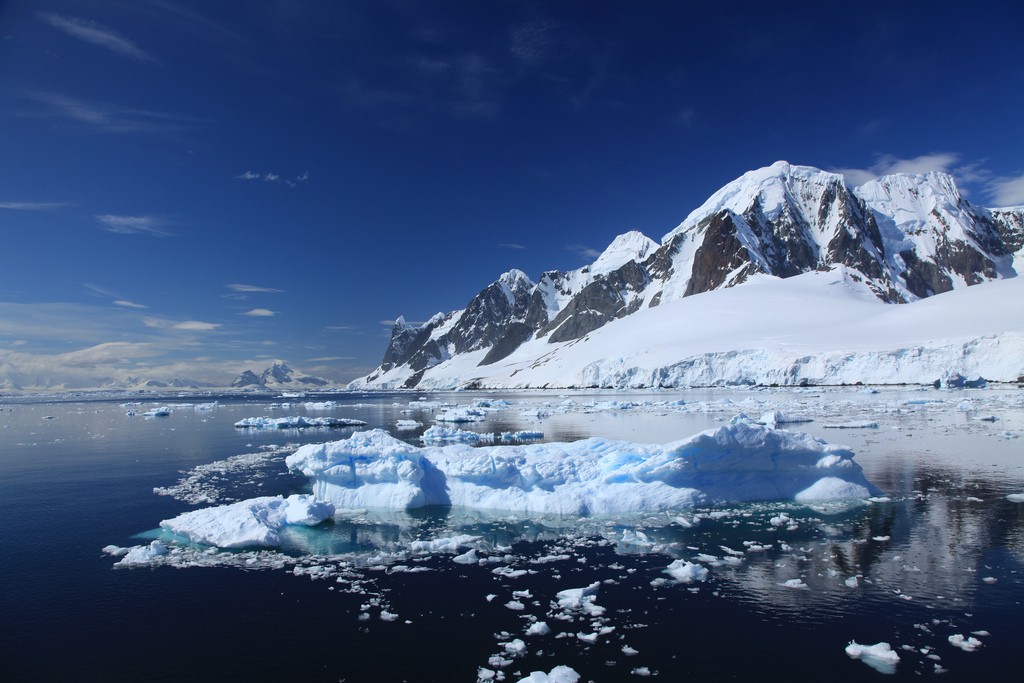 Floating between the eternal ice. Photo by Liam Quinn.
For the really adventurous out there, we recommend standup paddling in the Antarctic. You might very well get some chilblains, but we at Adventure Herald think, that sliding over the water between majestic icebergs, passing by untouched glaciers and being accompanied by penguins and seals, is well worth a little freezing.