Backpacking Tips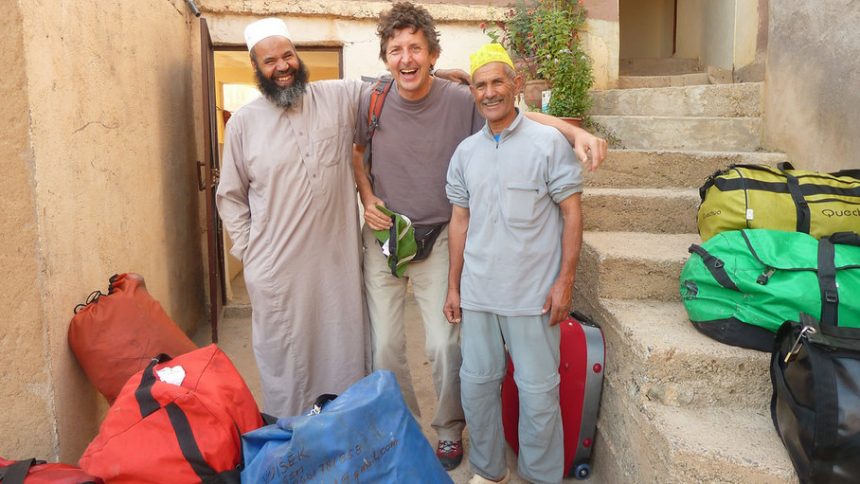 How to Pick a Great Hostel and Survive a Bad One
March 17, 2016
One of the most common places for backpackers to stay is in hostels. Hostels are more common and popular than ever, and there are new types of hostels seemingly springing up everywhere. From traditional backpacker hostels, to party hostels and even creatively themed hostels to get you in the vibe. Find out how to pick a great hostel and survive a bad one, here.
Use Hostel Booking Sites' Ratings
There are two great sites for booking hostels: HostelBookers and HostelWorld (there are heaps of others too, of course). Both allow user ratings, and these are a great sites for finding a good hostel because user ratings can be trusted. There are different ratings for location, security and atmosphere, for example, so you can also see the ratings for the qualities that are most important to you.
Check Out the Photos
Always check out the photos on hostel adverts; they can say a lot about a hostel. Does it look clean? Does it look fresh or out of date? Is there an amazing view? Or a nice common area? How big do the dorm rooms look?
What's Important
Figure out what's important to you. We think location is pretty important so even if a hostel lacks in areas like staff and atmosphere, a top location might make it worth it. There's nothing like being in the heart of town, a short walking distance from the main sites – this will make your stay more time-efficient and your legs will thank you. Not to mention a good location (near public transport for instance) will make getting home after a late night out much easier. Another important feature is security. If there are reviews saying that stuff got stolen, or that outsiders were allowed to walk freely into the hostel should ring alarm bells. Always look for hostels that say they have lockers and locks available to use.
If you're travelling solo and keen to meet new people, a hostel with a rooftop bar or an amazing common area where other backpackers will gravitate are plusses – this will make meeting others much easier. Hostels that organise events like pub crawls, or have an in-house bar, or have scheduled events like trivia nights will also make meeting other travellers a breeze.
What's Not Important
Ok, it can be annoying if the staff aren't helpful or super friendly, but in the grand scheme of things this is not the most important thing. If a hostel looks otherwise good but ranks lower on things like "staff friendliness" then maybe still consider it. Also, a basic level of cleanliness is important (so perhaps avoid a hostel where lots of reviewers complain about bed bugs), but it's time to let go of the neat freak attitude while backpacking. Dorm rooms aren't going to be the cleanest of places. You'll more than likely get fresh sheets, but other traveller's stuff will be everywhere, you'll likely be sharing bathrooms and toilets, and hostel common rooms and kitchens are notorious for being messy. Part of backpacking is learning to loosen up a little and go with the flow!
If you're hoping to make friends or join in hostel games and tours then hostel "atmosphere" might be important – but if you're a pretty independent traveller, who's just looking for a bed for the night then you might forgive a hostel that doesn't rate highly for atmosphere. Facilities aren't always necessarily that important – for example, luggage storage, laundry, a kitchen and Wifi (or at least PCs to use) are pretty common, but you don't necessarily need games rooms and a tour desk at your hostel.
Backpacker Hostels to Designer Hostels
Contrary to popular belief there are different types of hostels. Here's a quick rundown:
Basic backpacker hostels: Basic facilities and design, functional spaces with simple beds and not much decoration. Can look out-of-date and usually just has the bare minimum facilities. Usually a bit older (maybe even family-run) and often pretty good value.
Party hostels: These hostels might be attached to a club or bar, or there might be a bar in-house. Go to this hostel if you want to party – and not get too much sleep! Known for drinks specials, pub crawls, a party-all-night client base and often has pretty basic facilities. These hostels are great if you plan to be hungover quite a bit – as likely everyone else will be sleeping all day in the dorm room too. Don't stay at a party hostel if you want quietness OR if you don't like the idea of some people getting some action in the bed next to you.
Luxury or Designer hostels: Popping up all over the place, these hostels focus on themed rooms, and beautiful and modern interiors. These hostels might be a little more expensive but they can also be more fun to stay at if you've stayed in a lot of boring hostels so far. They're also great if you want a little more luxury while still being much better value than a hotel. These hostels often have nice communal areas with a bit more of an upmarket atmosphere where you can meet other classy backpackers.
Homely hostels: These hostels might be part of a home-stay, or Moroccan riad, or part of a volunteer program, or attached to a school (where you might be learning to scuba dive, or teach a language for example). These hostels are kind of like the basic backpacker hostel but they have a more homely vibe – you might be able to mingle with locals at these kinds of hostels and have more "authentic" chats with locals and/or the owners. These hostels are likely to be decorated in a more authentic way.
How To Avoid a Bad Hostel
Generally if you follow the above tips, you should be able to find some great hostels online that you can book in advance. If you have time or you don't mind not having a hostel lined up in advance, you can check out some hostels in person when you arrive in a city and stay in your favourite. Just don't do this in peak season around major events as you might be stuck without a bed for the night.
If you use a booking service, check the terms, if you turn up at a hostel and you don't want to stay there you might be able to back out of the booking and only lose your deposit. If you can't find a hostel in your destination that suits, then keep in mind that not all towns and cities have hostels or a hostel culture. For example, in Marrakech you're better off staying in a cheaper riad.  Some spots have cheap bed and breakfasts or homestays, while other spots it's best to camp or even splurge on a night in a modestly priced hotel or AirBnB.
Finally, if the hostel is otherwise good but it has some annoying things like loud guests, or not enough hooks in the bathroom, or slow Wifi, or a feral kitchen, you can either complain and see if that changes anything OR – even better – suck it up. Backpacking is as much about the *interesting* experiences as it is about seeing the sights. Weird things can happen in hostels but the stories for back home will be worth it – and you'll have a much more relaxed time if you accept that hostel-life is about taking the good with the bad.
Read more about backpacking tips:
Classic Southeast Asia Backpacking Routes
Classic Backpacking in South America Routes
Classic Backpacking in Central America Routes
Classic Backpacking in North America Routes
Classic Backpacking in Europe Routes
Classic Backpacking in Australia Routes
Classic Backpacking in the Middle East and North Africa Routes
Classic Backpacking in the East and South Asia Routes
Backpacking on a Shoestring Budget
Tips and Tricks for Backpackers
How to Make Friends While Backpacking Solo
9 Beginner's Mistakes Backpackers Make (and How to Avoid Them)
8 Surprising Things You'll Learn While Backpacking
Why You Must Backpack in Your 20s
How to Plan the Ultimate Backpacking Experience
Backpacking Tips if You're Older, Have a Child, Working or Taking a Dog
The Coolest and Most Unique Backpacker Hostels with a Difference