Motorbike Adventures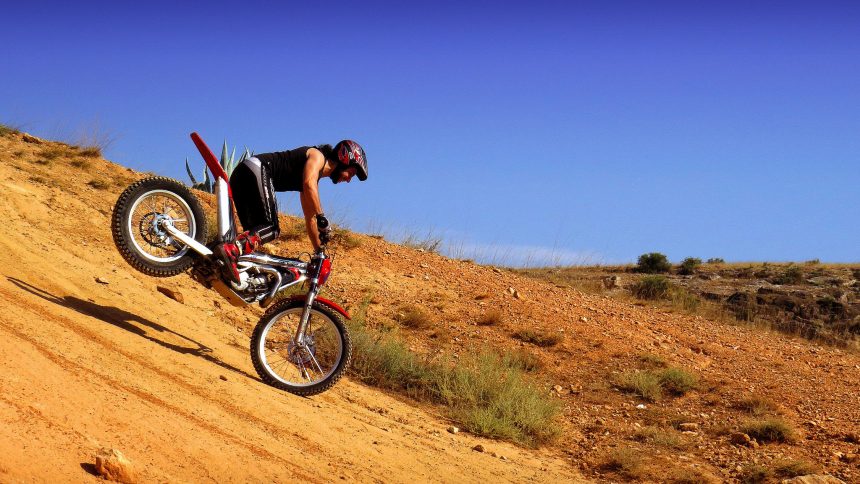 Get Dirty! Dirt Bike Riding Trails
July 7, 2016
A dirt bike is a kind of motorcycle that's made for off-road riding and riding or racing along trails through bush, and rockier or muddier surfaces. Remember to get trained up first and have the right safety gear on at all times. Stay safe and have fun at these – some of the world's most exciting dirt bike riding trails.
Big River Trail, Australia
There are plenty of dirt bike riding trails throughout Australia, but one of our favorites is the Big River Trail in the state of Victoria. These trails include rocks, clay, hills and valleys through a typical Aussie bush backdrop. The trail is several hours north-east of Melbourne. You can check out this short video to get inspired to ride the Big River Trail. If this has inspired you, check out our guide on how to drive a lap around Australia.
Reynard Raceway, United States
The so-called 'Wild West' of the US is fertile ground for dirt bike riding trails, but the Reynard Raceway is a famous dirt bike riding location in the United States, near Oklahoma City. There are miles of motocross track, which includes huge uphills, downhills, camber, corners, berms, whoops, double jumps and table top. For beginners, or those wanting to amp up their skills can also sign up for training, races or events. Plus, there's also a crew of experts there who can help modify your dirt bike if need be. Then if you want to change pace on four wheels instead of two, check out these classic US road trips.
Andalusia, Spain
Andalusia is a stunning part of southern Spain that is home to cities like Granada, Seville and Malaga. There are plenty of off-road dirt bike riding trails and you can sign up to local tours that guide you to the most adventurous spots. Spain can get very hot in summer, but the rest of the year from autumn to spring its perfect to get among the hills and rocky paths of Andalusia. Plus you can combine riding with other activities like sightseeing, lazing on the beach or popping over to Gibraltar. If motocross riding in Spain is a side trip to a bigger backpacking trip or gap year in Europe, then check out more of our tops on backpacking in Europe.
Transylvania, Romania
Transylvania is a vast region of Romania that is packed to the brim with adventure. Not only is it one of the lesser-visited parts of the world, but also it is dotted with a villages and smallish cities that will introduce you to a whole different world. The nature here is indescribably beautiful with mountains, giant valleys, canyons that drop away, rivers, crystal clear lakes and endless lengths of trails for dirt bike riding. You'll need some skill to navigate the terrain, which can include green pastures, leafy hills, fast-moving rivers, mountains with alpine vegetation, rocky peaks and even muddy canyons. There are plenty of local enduro tours you can sign up to which are several days long and will see you riding and exploring for hours each day, often covering more than 100 kilometers per day!
Sahara Desert, Morocco
The Sahara Desert stretches from Morocco in the west of North Africa all the way across the northern part of Africa through Egypt. Riding the sand dunes of the Sahara on a dirt bike is a thrilling must-do activity of a lifetime. The best place to sign up for such motocross tours is from Cairo in Egypt or Marrakech in Morocco. You can be out in the desert for several days, as your guides will set up camping spots so you can sleep under the starry Saharan sky. You can stop by an oasis for a swim, buy some sweet local prunes, swap your dirt bike for dune buggy for a little while, or even try sand duning! Read more about the other adventure sports you can try in the Sahara.
Other motor sports for adventure travelers articles:
Weirdest Motor Sports
Best Grand Prix to See  for Adventure Travellers
Motorcycle Diaries: World's Best Motorbike Riding Trails
Incredible Car Rallies That You Can Try Too!
How to Get Into Motor Sports
How to Modify Your Car for Car Rallies
Major Motor Sport Events for Adventure Travellers