Adventure Travel in Oceania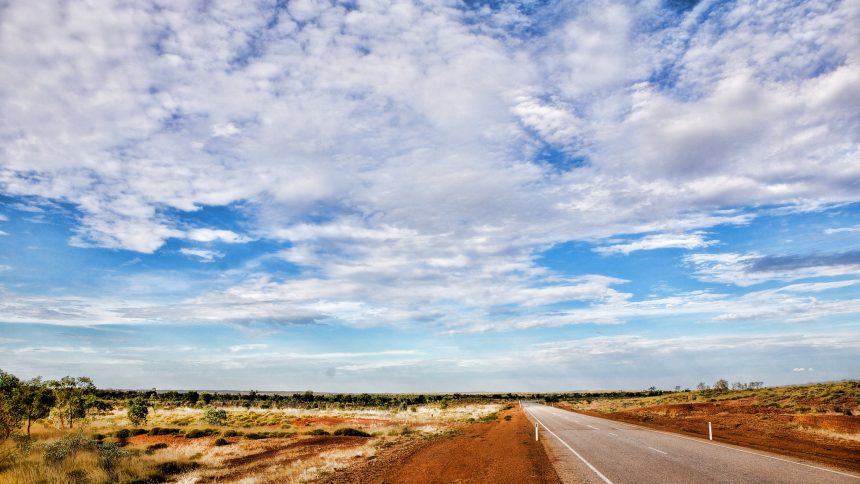 How to Drive a Lap of Australia
November 11, 2015
Ever wanted to grab a caravan, motorhome or a 4×4, a surfboard and a guitar and set off on a road trip around Australia? If yes, then you're in luck. One of the world's longest national highways takes you on a grand journey right around the continent. Along the way you'll pass through all of the country's states and territories, many of its major cities, head along the coast in parts while heading inland elsewhere. Race the clock in a journey that takes about two months (most do it in about four months) or take your time… in fact, why not take a whole year? Read on to find out how to drive a lap of Australia.
The Route
Following Highway 1 a lap of Australia will take you along approximately 14,500 kilometers of road. Clockwise or anti-clockwise is the age-old question. The general consensus is anti-clockwise (due to the considerations of head or tail winds as wind resistance can be a major factor impacting fuel consumption and the resulting cost of the drive). The decision you make also depends on where you start and what time of year, as the weather plays a major role in where you should be when. For example, try not to be north of the Tropic of Capricorn from about November through to May (around summer in Australia) when the wet season takes hold as this can mean road closures and closed national parks.
If you had a whole year to travel it would be ideal to be up north during winter and down south during summer, however, experiencing a wet season up north could be a desirable experience for many! Do your planning and research, find out what sights and experiences are your preference and go from there.
Preparations
You'll need to decide whether you'd like to caravan or campervan, or whether you'll pack a tent and drive in a 4×4. Some also choose to do this route on a motorbike, or in a normal car stopping in hotels and motels along the way. Beware that you'll want to go off the main route on little day-tours and detours and some of these roads in remote areas are dirt tracks – make sure the car you take can handle these roads and the hugely long distances of this journey.
Make sure your vehicle is in a very good condition before you set off and that you always have plenty of food and water in the car should you break down, particularly somewhere that's far from anywhere. Have a first aid kit, and know what you would do if your car breaks down.
There is plenty of planning to do beforehand. How many driving days would you ideally want? How much money do you have to spend on this trip? What are your must-see destinations? What accommodation will you try to find? Leave plenty of room for flexibility – you might want to stay in certain spots longer, you might not get to a certain spot on the scheduled day, or you might choose to do longer detours to see a nearby sight. Have a rough plan, but leave things fairly open to change.
One of the main things to consider is the weather. Remember, Australia is a big country so while the southern areas have temperate conditions, the northern parts have a more tropical climate. Up north during the rainy season (like far north Queensland for example) there can be floods and road closures due to rain.
Remember, Australia is a very expensive country. Basics like groceries and petrol can be much, much more expensive in the remote parts of the country than in the major cities. Depending on how long you take and whether you need to buy or rent a car, or already have your own, this trip will costs tens of thousands of dollars – if not closer to 100,000 dollars if you take your time or need to buy a vehicle. Remember to factor in the cost of your car, petrol (a huge cost), accommodation, food, the cost of some sights (entry tickets for example), and other incidental expenses.
 The Experience
The route of the so-called big lap around Australia is marked by a green shield with gold lettering saying 'National 1', 'National M1', or 'National A1'. Remember, Highway 1 overlaps with other road names at various sections. The road quality also varies greatly depending on what section you're on, in major cities it could be a multi-lane freeway, in remote areas it could simply be a two-lane sealed road.
In the image above, the red route marks the big lap of Australia. Add in a visit to the so-called "Red Centre" stopping by Uluru, add a snorkelling trip to the Great Barrier Reef and you've pretty much covered the major sighs of Australia. As you can see this route goes through major cities like Melbourne and Sydney, heads through wine regions, tropical rain forests, remote deserts and coastal areas. There's no shortage of things to see. So go on, get Down Under!