Motoring Adventures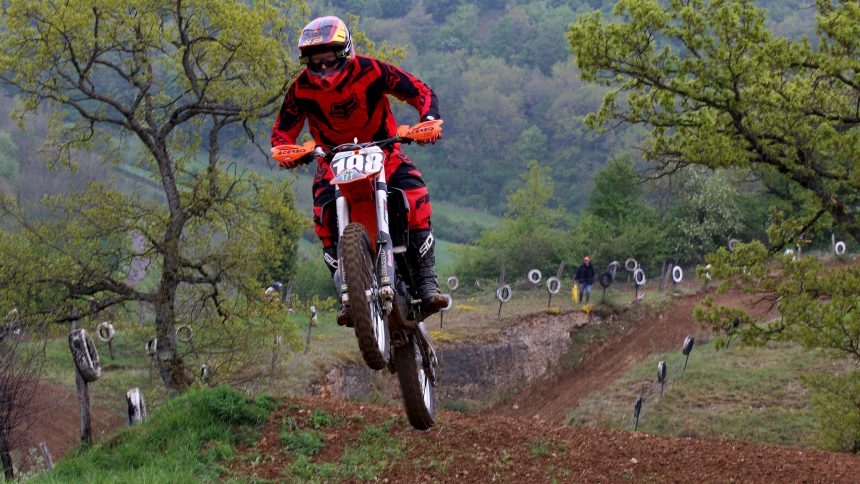 A Brief History of Motocross
June 22, 2016
Motocross is an exhilarating motorsport of the two-wheel variety. For motorcycle enthusiasts, who want to get into off-road racing then motocross could be the extreme sport for you!
A Short History of Motocross
Motocross started out in the United Kingdom in the 1920s and is a form of off-road motorbike racing, often held in pre-planned route set out on natural terrain. As with many other forms of motor sports like quad bike racing, motocross came into its own in the 1980s when several manufacturers started focussing on various innovations for this type of motorbike sport. Today, there are several major events around motorcross, as well as countless local tracks that are used by amateurs just for fun or practice. The sport is particularly popular in the United States, United Kingdom, Europe and Australia. There are also several motorcross variants with events held in stadiums or on super-challenging man-made courses. As with most motorsports motorcross can be very dangerous, and plenty of training and experience are required before you embark on racing. Plus, protective gear must always be worn, and most competitions have regulations on the class of bike and acceptable modifications required to compete.
Motocross Specialities
Not all motocross events are held outdoors on natural terrain, and now there are several variants of traditional motocross. Supercross, for example is held outdoors on man-made trails that are created to increase the challenge of the competition for riders. The turns are shorter and tighter, and there are often steep jumps included. Then there is the so-called Arenacross variant where motorcross events are held in a stadium with man-made obstacle courses created for riders. These events are typically as much about the show as they are about the race and they typically include tricks and more spectacle than a traditional motocross race. Freestyle Motocross events including more jumping and aerial acrobatic skills – during Freestyle Motocross (which is often abbreviated to FMX) the show and the technical stunts are the basis for the competition. This can include stunts like the rider can doing a giant jump and then just holding onto the handlebars lifting their entire body off the seat. These competitions are awarded by judges who judge the skill and difficulty of the performance. Another variants is Supermoto, which involves portions both on-road and off. In some areas there are also vintage motocross races where only old motocross motorcycles from before the 70s and early 80s can enter.
Where to Try Motocross
In the countries where motorcross and/or dirt bike riding are popular you will be able to find race tracks and practice tracks. Check out your nearest governing body website for detail listings: Motorcycling Australia, the Canadian Motorcycle Association, the German motor sports association, or the American Motor Cycle Association.
Here are the major motorcross events – to inspire you 🙂
The FIM Grand Prix Motocross World Championship is the major event of motorcross, held predominantly in Europe.
The AMA Motocross Championship held in the United States.
Motorcross des Nations – a major Olympics-style event that's held at a different location each time.
British Motorcross Championships
Other motor sports articles:
Weirdest Motor Sports
Best Grand Prix to See  for Adventure Travellers
A Brief History of Moto Cross
Motorcycle Diaries: World's Best Motorbike Riding Trails
All About ATV Racing
Incredible Car Rallies That You Can Try Too!